Hi there! Happy Wednesday!
I finally got my hands on my PopSugar Must Have Box for January! My sweet friend (hey girl hey you know who you are! Don't spit out your coffee if you're at work!) got her box a whole week before me and we live in the same state. Hmm! So, the dates of delivery really seem to vary, but *usually* the PopSugar box usually arrives between the 10th-15th of every month for me…it ships from California via FedEx Smart Post, which means it goes out FedEx but arrives to my P.O Box.
If you don't know, the box contains full size, premium quality items in all different categories: food, beauty, fashion, home, and sometimes an extra goodie too! Each box boasts a retail total of $100 or more. You can check out my review of the PopSugar Must Have Box for December 2014 here.
I didn't get the sheet with information about what inspired each product, which was a bit of a bummer because I like jumping into the box and being surprised but then reading about each item. I looked up this months inspirations for the box and it said, "Rejuvenate, Fresh Start, Snow, Glimmer, Energize and Refresh".
January 2014 Must Have Box:
Pom Pom Hat by Jack + Lucy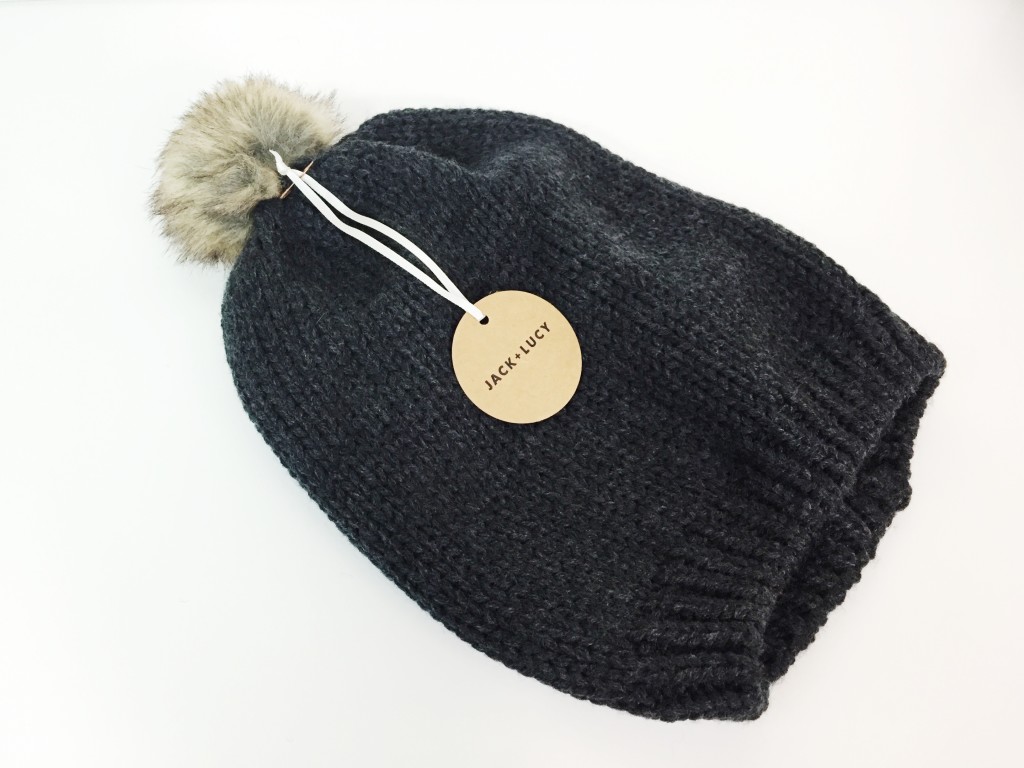 I love this!! It's a bit slouchy and more "hipster" than what I normally would wear, but it is super cute on!! I looove to wear gray and the pom pom is right up my ally! We got tech gloves Jack + Lucy in the January box for 2014 that I wear all the time and they've held up really well.
$32
12 oz Brew Glass Coffee Cup by KeepCup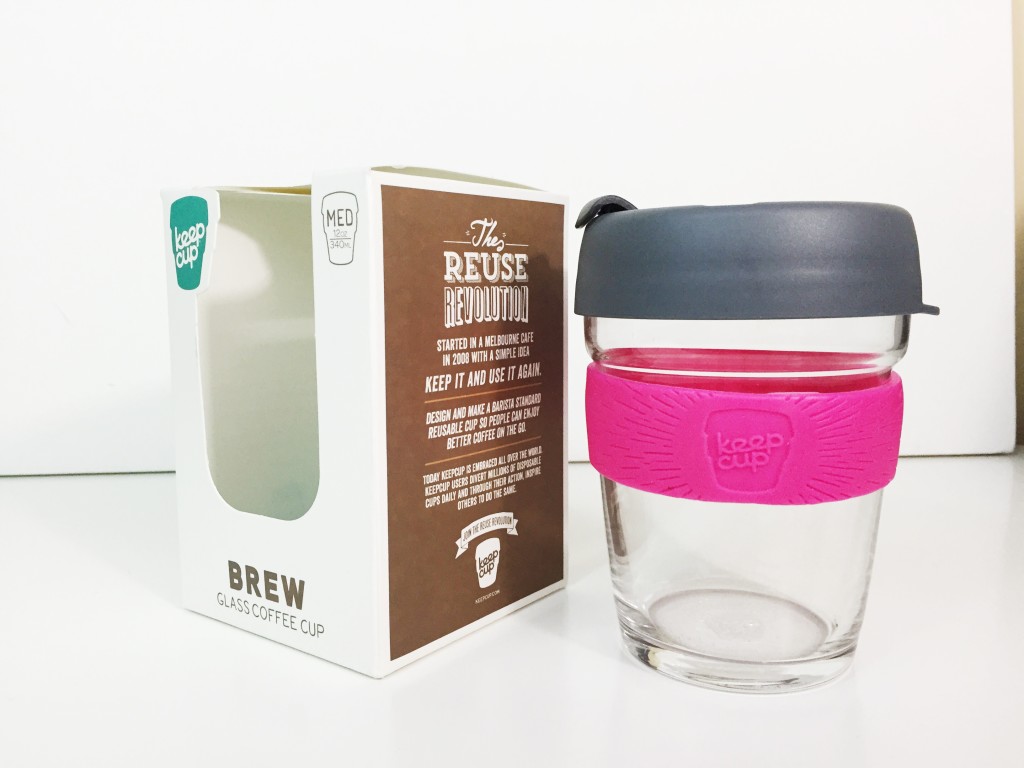 I love this! First of all, it fits under my Keurig which is great because a lot of travel mugs do not. The idea is that you can take these cups to your favorite coffee shop and they are the correct size for consistent proportions. I am curious about taking a cup like this to Starbucks…has anyone done this or tried to? But let's be real, I usually am drinking/making coffee at home, and so I can definitely get a lot of use out of it.
$26
I started seeing these last summer, and I'll be honest the first time I saw them is when all of the girls on the total guilty pleasure of a show, Bachelor in Paradise, were rocking them. I think they're fun, and would definitely wear a few on my wrists in the summer when I have a bit of a (fake) tan. Also, where were these when I was in college?! How freaking cute! I would have definitely worn these alllllll summa long at the pool.
$18
Protein Gronola in Peanut Butter N' Dark Chocolate by Nature Valley
I am breastfeeding a newborn, so I am constantly needing simple snacks because I get so hungry so fast, and I think this will be a great option. I tried it and it tastes good, I bet it will be amazing with milk or almond milk!
$3.70
eQua Yoga Hand Towel by manduka
I am excited about this one! Once I get the all clear from my doctor to workout again after baby, I can't wait to get back into shape, and this will be an awesome gym towel!! It says yoga but I can see myself using this after the treadmill or machines.
$16
I love these! Did they know that I just gave birth?! Look for these in an upcoming Empties post where I let you know how they worked for me. I am hopeful ; )
$12.50
Ultra Repair Cream by First Aid Beauty
I keep seeing First Aid Beauty, and this product in particular, mentioned on other blogs I read and on YouTube videos that I watch but until now I haven't had anything from the brand. I am thrilled to have this and can't wait to try it out. And this is the big size, so it's pretty nice that they gave us that and not the smaller $12 tube that is also avaliable.
$30
This box had a retail value of $138.20 and I think I will get use out of every single item in the box! I love PopSugar because it is a nice way to pamper yourself with things you probably wouldn't buy yourself otherwise or may not know about otherwise. Do you subscribe to PopSugar? If you'd like more information you can find that right here! If you subscribe, did you enjoy your box? Please *COMMENT* to let me know!!! : )