Hi there! Happy Friday!!
Today I have ANOTHER bonus post because I got my December PopSugar Must Have Box and have to share it with you right away! It's suuuuch a good one!
If you don't know, the box contains full size items in all different categories: food, beauty, fashion, home, and sometimes an extra goodie too! *Usually* the PopSugar box usually arrives between the 10th-15th of every month for me…it ships from California via FedEx Smart Post, which means it goes out FedEx but arrives to my P.O Box.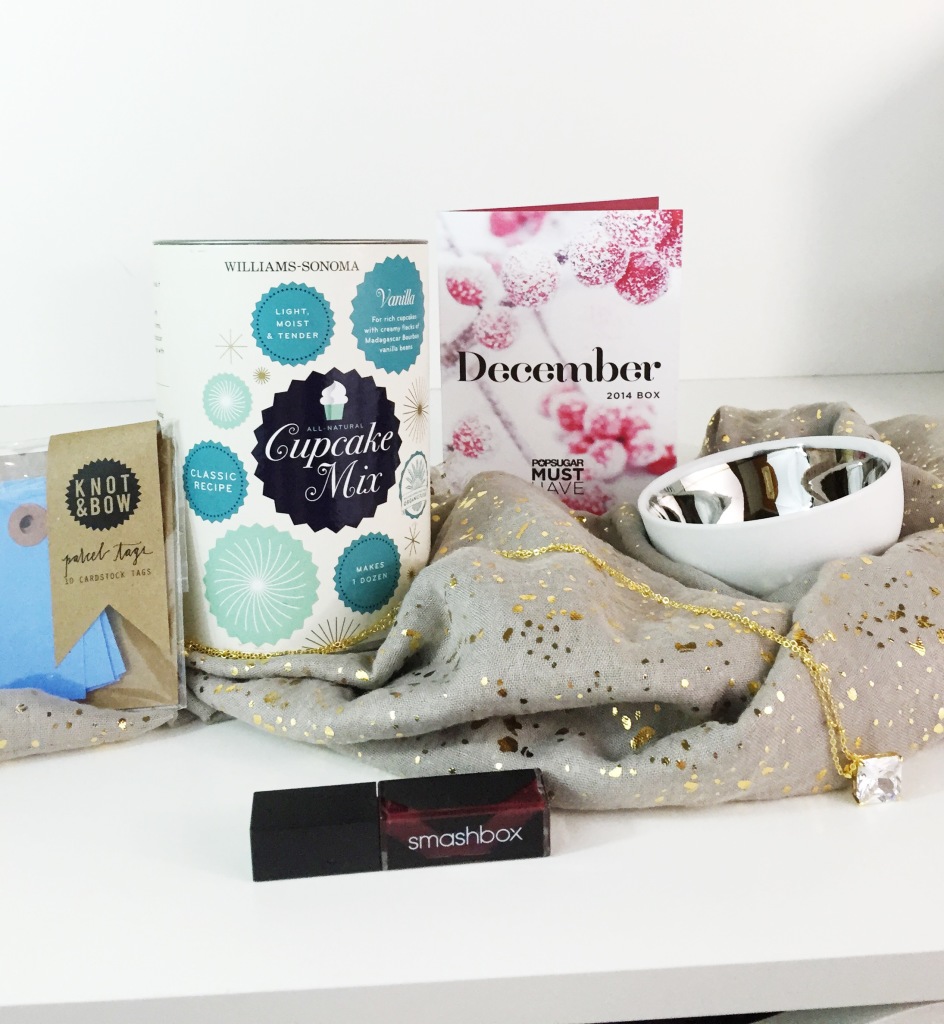 Speckled Metallic Scarf from SPUN by Subtle Luxury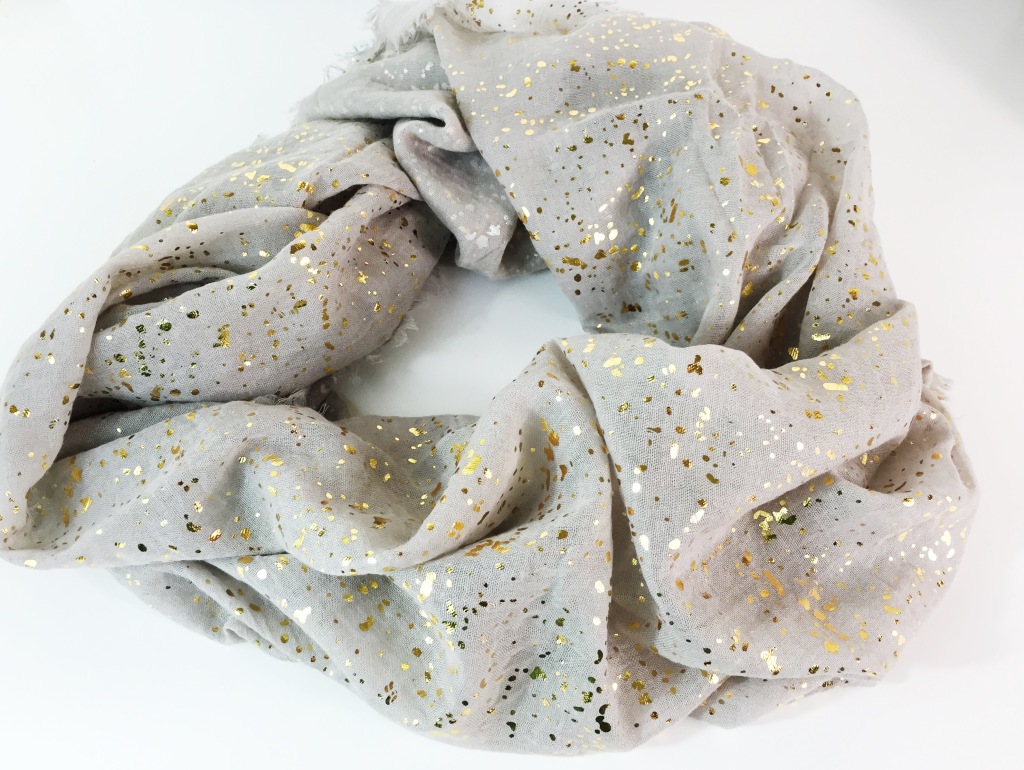 I love this! Anything metallic, especially gold, catches my eye! I absolutely love this lightweight scarf and think it's a great way to add a little sparkle to any outfit.
$62
Sydney Necklace from Sparkle Pop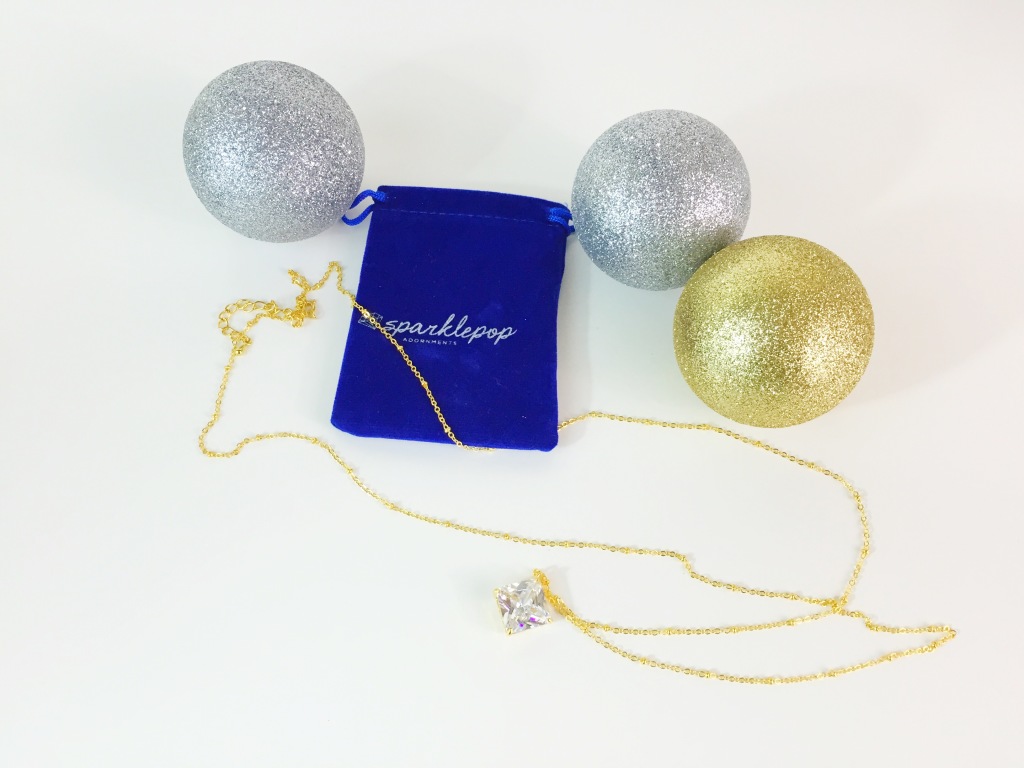 This is by far my favorite thing in the box!! It is *so* sparkly! I was doing my monthly unboxing with my 3 year old, and she nearly broke my heart when she said "Mom! Check and see if there is another one in the bag" because she loved it so much, too. I couldn't blame her, it's stunning!
$42
Platinum Bowl by Canvas Duaville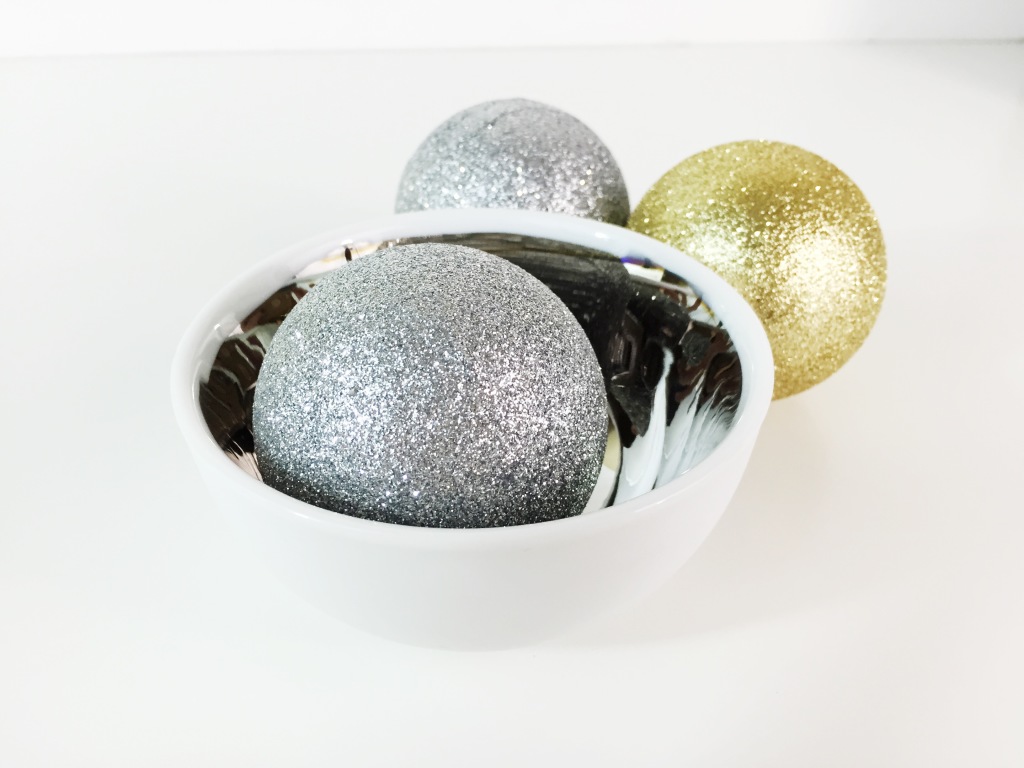 This bowl is plain matte white on the outside, but on the inside it is a super sparkly platinum! This looks PERFECT with the Sydney Necklace above tossed inside! I adore this for a jewelry catch-all.
$29
Be Legendary Long-Wear Lip Lacquer
This deep bordeaux color is perfect for winter! I thought that staying power was great, and I haven't braved it without a lip liner yet, but with a liner I didn't have any bleeding or feathering. I really like this color, the gloss formula (again, my DRY lips need it!), and the stain it left was beautiful! Even after eating out at a mexican resturant!
$24
These little tags are cute! I think they would look adorable with a name written in gold sharpie : ) I don't love these for Christmas gifts, but I like them for other gift giving, or labeling around the house! I love that these are from an etsy.com shop!
$4
Cupcake Mix in Vanilla Bean from William-Sonoma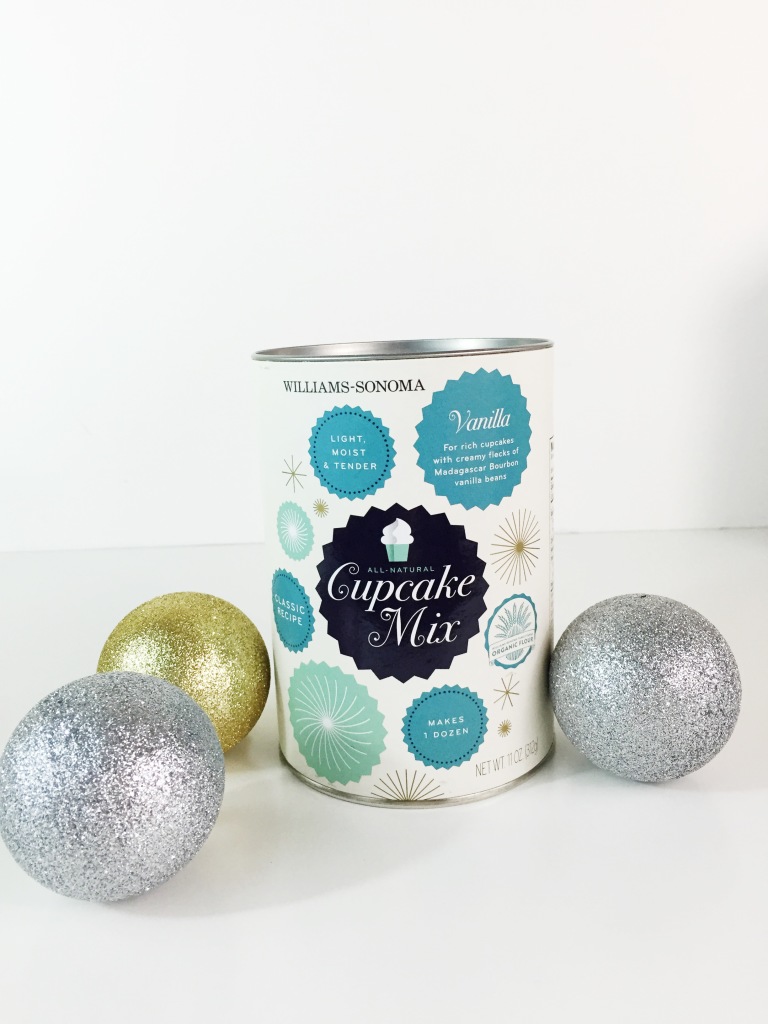 I was hoping for some fancy smancy chocolate this month, but I am not complaining about this ; ) I love William-Sonoma cooking ware, but haven't tried any of their mixes. Hailey, my 3 year old, LOVES to bake with me! So, we will have fun with these even though I wouldn't pay this much for cupcake mix myself : )
$14.95
I looooove this box! The $175.95 total value is fabulous and I think this box is absolutely worth the $39 price!  Do you subscribe to PopSugar? If you would like to you can sign up here for $39/month! If there are any other subscriptions that you think I need to try, let me know in the comments or find me on social media! It's always LeahTackles : ) Good luck getting all of your last minute Christmas shopping, baking, and wrapping done this weekend!!