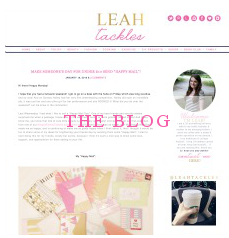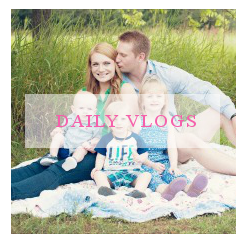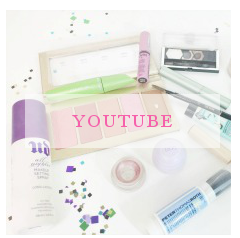 Hi! I'm Leah!
I am so glad you stopped by my blog!!  I am a believer, a wife, a mother, and a beauty blogger. I am a Michigan State Alumni. Go Spartans! I first became interested in blogging before it was called blogging when I was in middle school and made up little "zines", my mom was my biggest fan. Actually, my mom will probably be my first subscriber for this as well! Hi mom! I started college as a journalism major and then switched majors! Whoops! But here I am, back to writing!  I love pretty little details that make ordinary things special.  I love to wear high heels, but at home you can find me on the floor playing with my kiddos. I write a to-do list every day and get probably a little too much satisfaction as I cross things off the list.  I am a product and researching fanatic! You could hand me any item in our home and I could tell you where we bought it, when, how much it cost, the brand, and give you a mini (or lengthy!) review.  I love make videos where I  try new recipes, diy projects, exercise routines, make-up lines…you name it! Here on the blog I love to tackle each new day and every project as it comes and would love for you to join in! If you stick around, I will gladly show you my attempts at tackling all sorts of things! I will happily teach you and I'm sure also learn with you …it'll be an interactive collaborative!
Contact me: leahtackles@gmail.com
Send me a silly note: P.O Box 1902 Gaylord, MI 49734
Please be sure to follow me on all of my social media sites:
Facebook: LeahTackles
Twitter: LeahTackles
Instagram: LeahTackles
Beauty Instagram: LeahTacklesBeauty 
Snap Chat: LeahTackles
Pinterest: LeahTackles
Luvocracy: LeahTackles
And if you want to stay up to date, please subscribe! The more subscribers I have the more I can convince companies to do product giveaways for my readers!
If you read this, thank you so very much!
I hope that you have a beautiful day and thank you for visiting my blog!! Please stay awhile!
With love & thanks,
Leah