Hi there! Happy Monday!
Thank you for being here and making me part of your day : ) Today I want to share my PopSugar Must Have Box for February with you. Once again I am disappointed with the shipping :/ It wasn't AS bad as last month, but I got this box several days after a friend who lives in the same state, and after Valentine's Day which this box was strongly themed around. With that said, I LOVELOVELOVE this months box, and will still use every single item, but I wish the shipping would improve to how it was a year or so ago. I have been subscribed for 26 months and shipping has seemingly gone downhill. So, the dates of delivery really seem to vary, but *usually* the PopSugar box usually arrives between the 10th-15th of every month for me…it ships from California via FedEx Smart Post, which means it goes out FedEx but arrives to my P.O Box.
If you don't know, the box contains full size, premium quality items in all different categories: food, beauty, fashion, home, and sometimes an extra goodie too! Each box boasts a retail total of $100 or more. You can check out my review of the PopSugar Must Have Box for January 2015 here.
The February box was inspried by, "One Love, Hearts & Arrows, Red Hot, Devine Desserts, and Pampering"  (a.k.a Valentine's Day ; ) ) …ummm yes please!!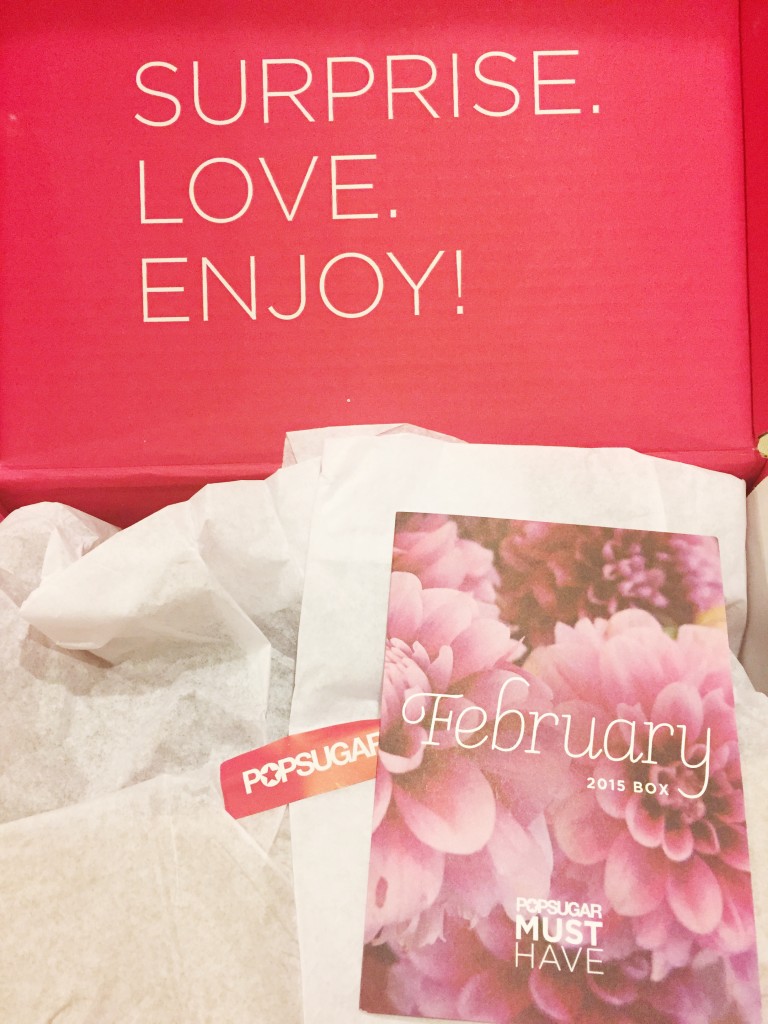 *Note: Rose Water Bubble Bath by U.S Apothecary NOT shown because it arrived (very) damaged
Amazonian Clay 12-Hour Blush by Tarte Cosmetics in  True Love: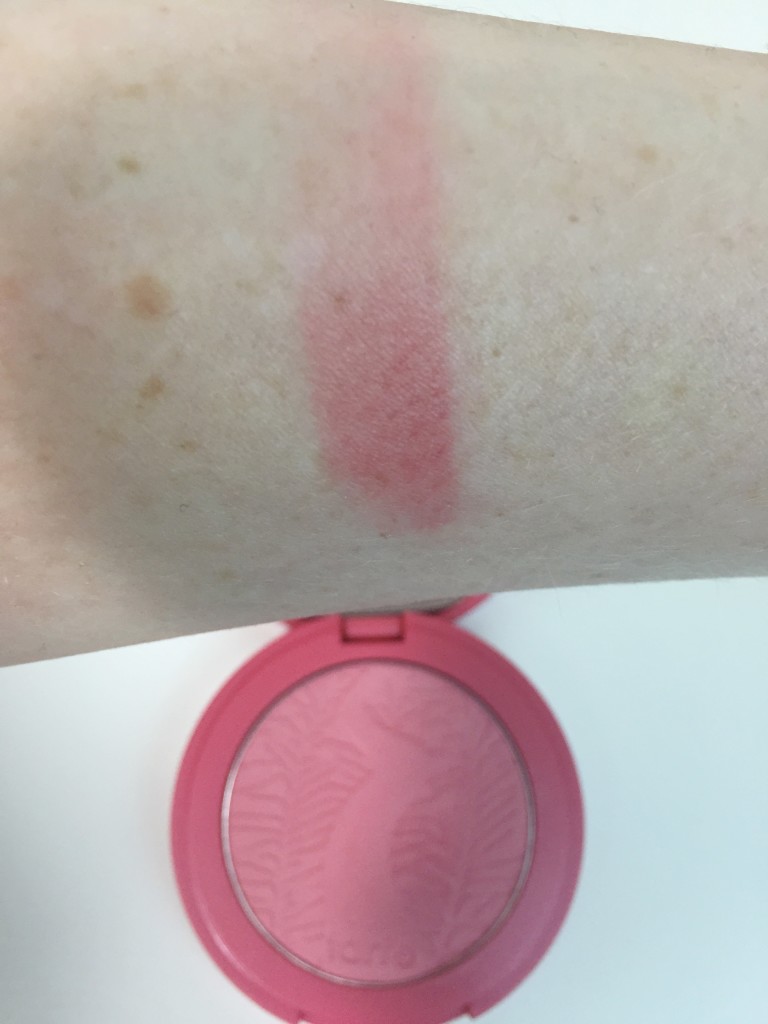 I was instantly over-the-moon excited by this box when I saw this! Obviously, I reeeeally love makeup, and Tarte is an amazing brand! I own a holiday blush palette from Tarte, but until now did not own any of the individual Amazonian Clay blushes. I love this shade, and it wears beautifully for a very natural flush that can be built up as needed. It is great that just a tiny tap into this is all you need because it is so highly pigmented, and this could be worn on many skintones.
$26
Rose Water Bubble Bath by U.S Apothecary:
This was a huge letdown because mine was broken : ( It leaked badly and my whole box smelled strongly of roses, but thankfully it didn't damage my other items except the burlap bag that the next item was in. I appreciate that PopSugar always is sure to wrap items like this incase this happens, but I was still bummed! I contacted PopSugar first by email, but then recieved a much faster response by reaching out on social media. I have had two or three other issues over the course of 26 months, and always get excellent customer service once I get ahold of someone at PopSugar. If this happens to you I suggest sending a *nice* tweet to @MustHaveSupport or a Facebook message to the PopSugar Must Have Facebook page. I look forward to trying this when I get my replacement!
$30
Bamboo Heart Cutting Board & Cheese Knife by ACME Party Box Company:
I swoon over the ACME Party Box Company website, they have fantastic but fairly pricy gift ideas for everyone, and things themed for any party or celebration you could imagine! I love making little cheese and snack platters to make a night of Netflix with Stephan a little more special, so this is perfect for that! I love that this came with a little cheese knife, too!
*Similar item linked
$32
Mini Arrow Pendant Necklace by Bauble Bar: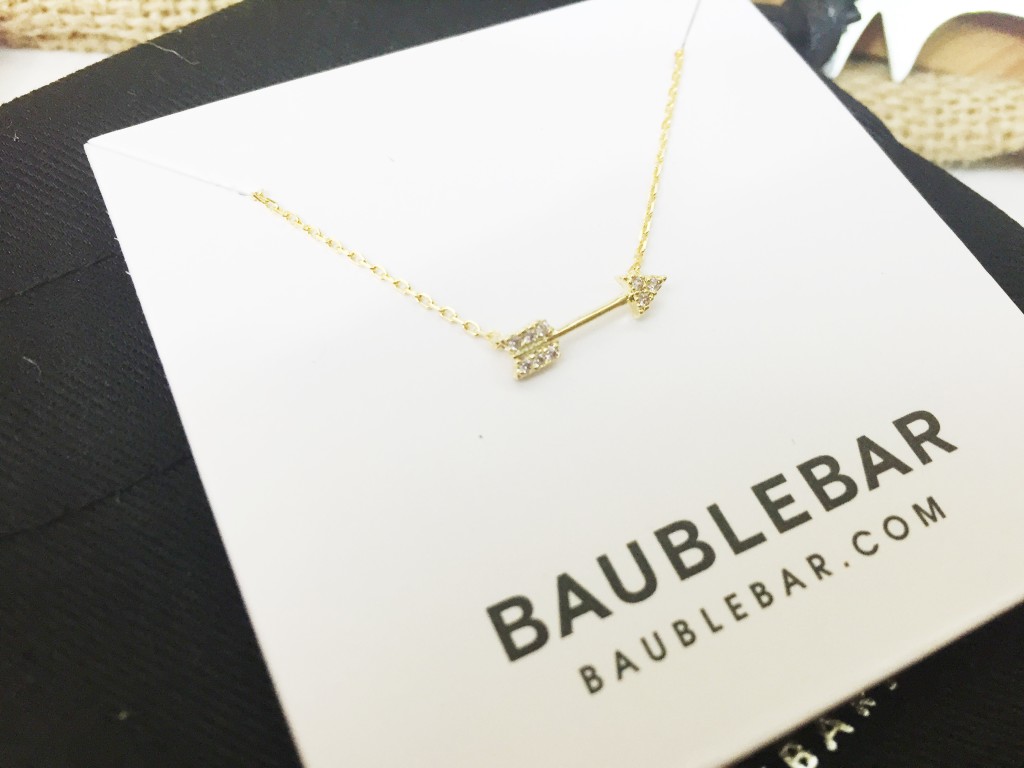 Just like the Tarte blush, I was estatic when I saw something from Bauble Bar! I adore Bauble Bar jewelry! This little arrow necklace so dainty and cute! I think this would be adorable layered with other small necklaces, or worn alone. You can wear it at two different lengths, and I found that it laid better on the shorter length for me. This is definitely a new favorite for me, and my 3 year old Hailey gave it her nod of approval as well ; )
*Similar item linked
$32
100% Natutral Blam by Figs & Rouge in Lemon Berry: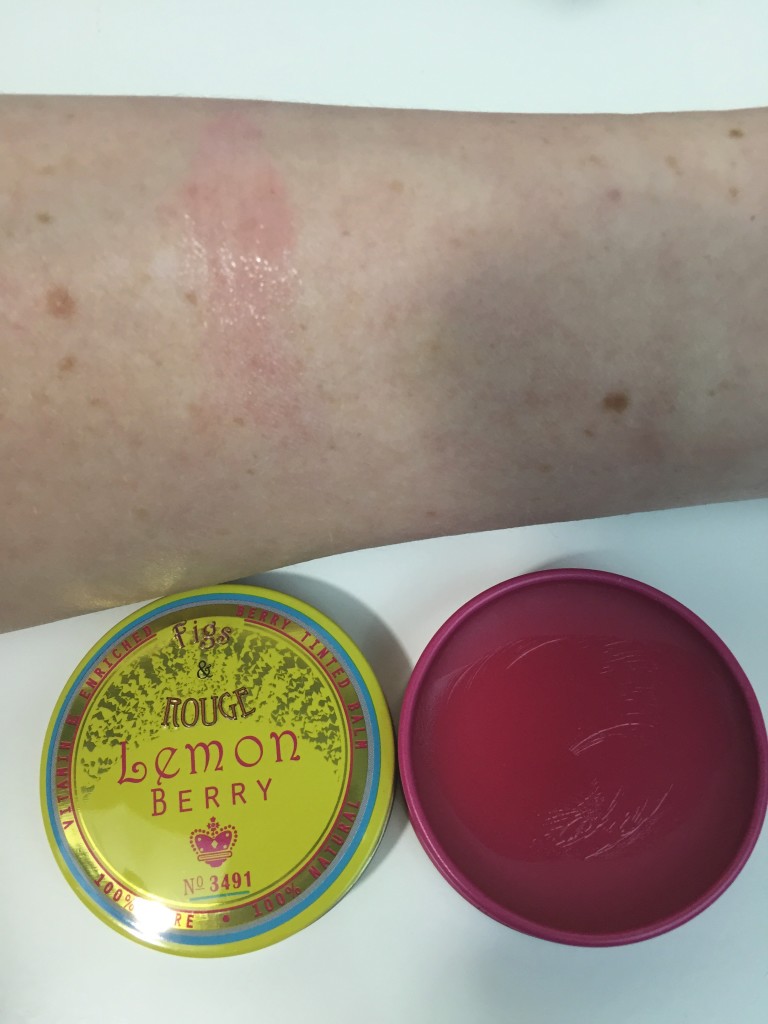 This has such cute packaging! I really like the ever ever so slight tint and feel of this. Although I love the look of a tin style balm, I don't like dipping my finger into it unless I have something to immediately wipe my finger off on, so I end up using balms like this less than ones in tube form. I also feel like they are less sanitary. I really like the Lemon Berry color/flavor that I got, but if you're subscribed what kind did you get? Leave me a comment and let me know, I love hearing what other variations people received!! : )
$8
Ravishing Rocky Road Bar by Chuao Chocolatier: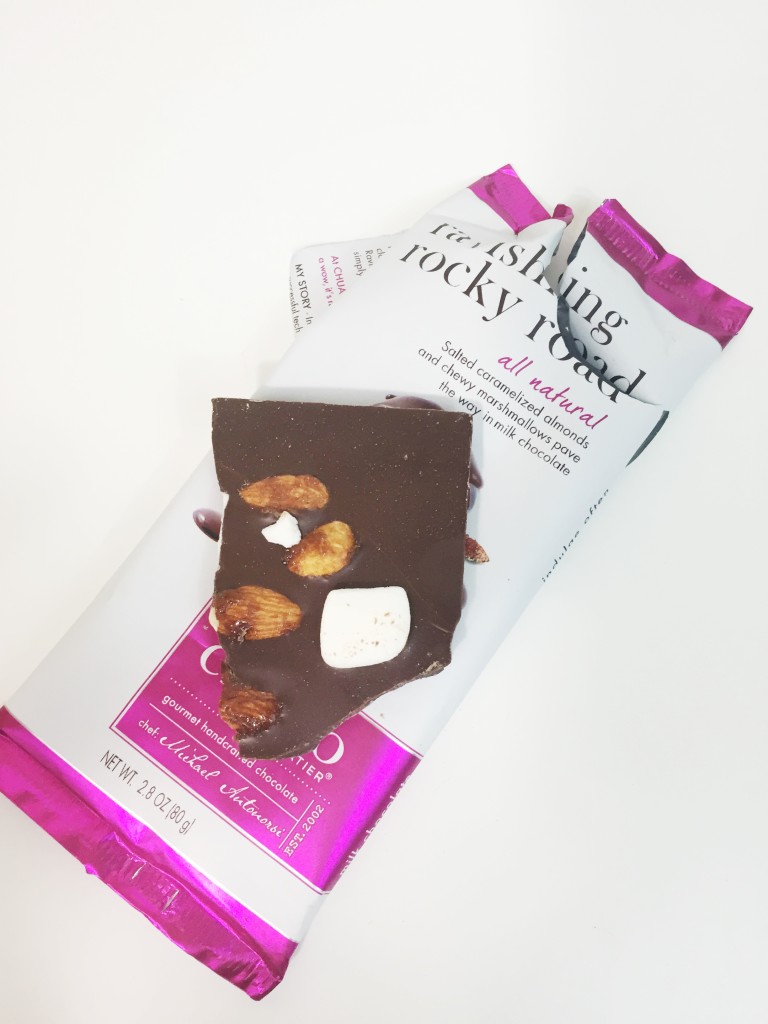 OH MY GOSH YUM!!! Salted, caramelized almonds, and marshmallows in all-natural milk chocolate? Yes, yes, yes!! This is soooo good! I was really sad when it was gone! And Steph, who isn't a big sweets or milk chocolate fan typically, also really enjoyed the small piece I shared ; ) I think these would be awesome as a gift add-on, or a sweet thing to send to a friend or loved one…maybe a Galentine!
$6
FingerPaints Nail Color by Sally Beauty in Romanticism Ruby:
This is a special extra and what a fun one! I love nail polish, and this is a brand I've never tried, so I can't wait to try something new. I think Romanticism Ruby will be a great toe color! If you're a PopSugar subscriber, what color did you get?
$5.50
I am THRILLED with the items in this months box, but I am frustrated with the shipping and my broken item as well. I hope that PopSugar can turn it around quickly so that I can start enjoying my box and sharing with all of you in a timely manner. This box has a retail value of $139.50 which is $100 more than the cost of the box. It really is like Christmas every month! Do you subscribe to PopSugar? What did you think about this box? Let me know in the comments! If you'd like more information on PopSugar you can find it here.
Have a great Monday!! XO