Hi there! Happy FRIDAY!!
I am SO excited for this Friday because we have NO PLANS! My friend and I had tentitive plans, but she also has a *crazy* schedule, and so we agreed to re-schedule for another weekend in a month or so when the craziness of summer is over! If you're reading this girl, I am going to get ahold of you so we can set a date in stone, because I can't wait to finally be able to really catch up : ) What are YOU up to this weekend? I would love to hear about it, so let me know in the comments!
Today I thought I would share the outfit that I wore to our michigan girls blogging and social media meet up!
WHAT I WORE:
(please excuse the poor lighting! I had to get the pictures quickly!! xo)
DRESS: J-Crew
I picked it out with the help of Cathy, my J-Crew very personal stylist, who works at the J-Crew in Briarwood Mall in Ann Arbor (she is great! If  you're in the area and interested, call and ask for her!!).
SHOES: Söfft 'Mena' Espadrille Wedge in Iris Blue from Nordstrom
BELT: Anthropologie
SUNGLASSES: Anthropologie Marbled Sunglasses
BRACLET: Ell and Emm Giant Koko Cuff in Cream Beige
EARRINGS: Bauble Bar
NAILS: Zoya Nail Polish in Rooney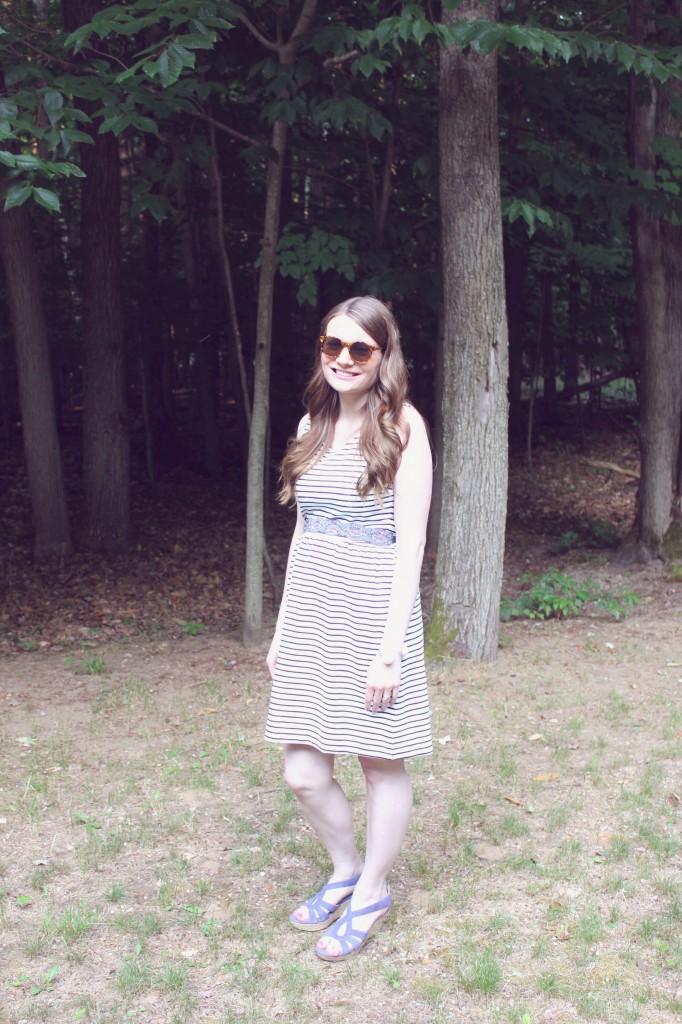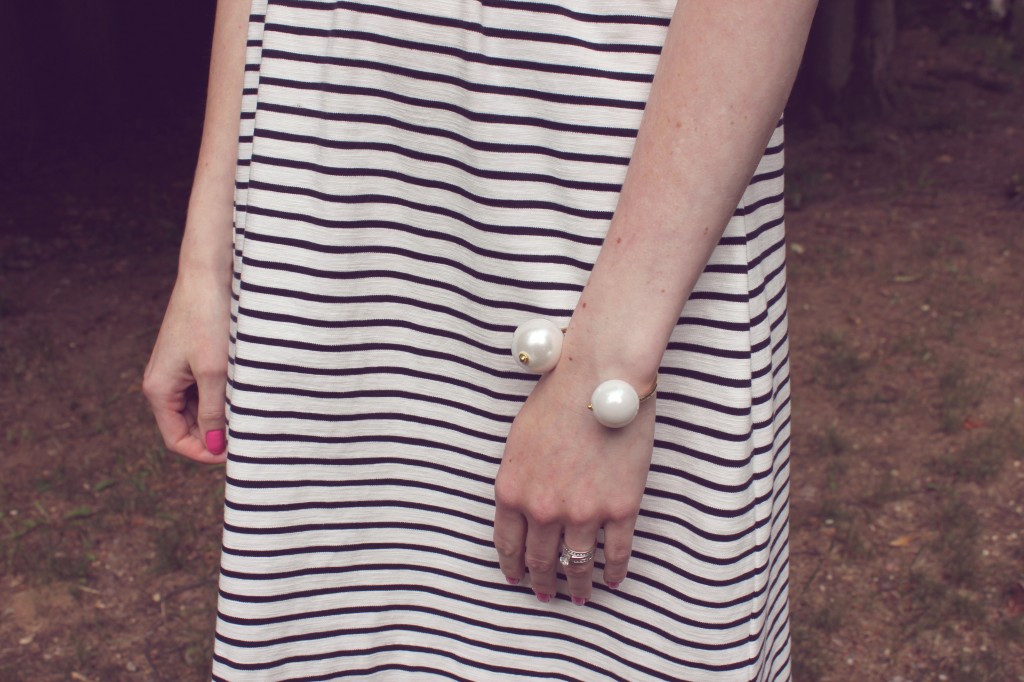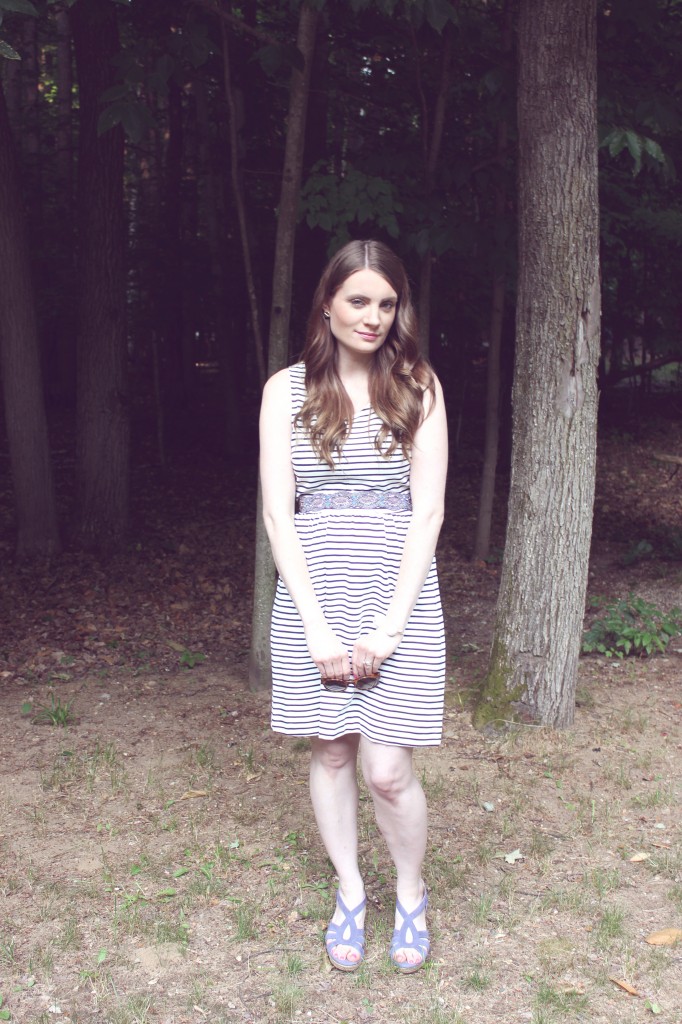 That's it! If you've enjoyed this post please subscribe so that you will recieve emails when I post something new! Thank you for reading and have a beautiful weekend!!