Hi There! Happy Monday!
About a month ago a friend from college, who now works for J.Crew, contacted me after seeing my blog to tell me about the J.Crew "Very Personal Stylist" program because she thought I might be interested in blogging about it. I have loved J.Crew for a long time, and that love only seems to grow stronger, but I never knew that they had a personal stylist program at all! Have you ever tried the Very Personal Stylist program at J.Crew? Have you used a personal shopping or styling service anywhere? I would love to hear about it! Let me know by commenting (click the link by the title of this post)!
The Basics:
I contacted my closest (not close enough!) J.Crew and set up an appointment to meet with a stylist. You can contact them by phone, email, or an online form. I told them that I was going to be blogging about my experience, but ANYBODY who wants to can set up an appointment. You can go  in looking for a dress for a special occasion, a whole new wardrobe, or take in a favorite pair of pants in search of the perfect matching blouse. It is *competely free* of charge to use a personal stylist, and the stylists work off of comission.
The Day of the Appointment:
The day of the appointment I got a phone call from the personal stylist I would be working with, Cathy, who asked me if I would like a coffee or tea during our appointment, and confirmed the appointment time. I arrived with my photographer (hubs!) and met up with my personal stylist for the day! Then we walked the store with Cathy showing her things that I was drawn to, things I didn't like, what styles I was looking for, and what I thought my sizes were. Cathy also pulled items that I didn't pick out, which I liked, and she also would tell me what she liked to pair with different items (super helpful!). She was very honest about items that she didn't like the way they fit people, and also encouraged me to shop the clearance section! My dressing room was reserved at the end of the dressing room area, and a very large room that fit my husband and myself comfortably. My Starbucks iced tea and (surprise!) Godiva chocolates were waiting in the room. I spent about an hour trying on clothes. Cathy was very attentive if I needed a different size, wanting to find something to corrdiante an outfit, or take items that I didn't want. I didn't feel pressured to spend a certain amount of money or bothered in any other way. I ended up with a nice range of items, both full price and clearance, and had a fantastic time! I bought quite a lot for one shopping trip, but I really needed some things. It was less stressful than doing such a big shopping haul alone, and much more enjoyable to shop with a stylist. Before I left she gave me her card, told me to contact her anytime, and she helped me check out. I had such a great experience, and feel like I already have such a nice relationship with Cathy. I know that I will email or call her if I am on the hunt for something or just want to go in to do a little wardrobe refreshing.
The Experience in Pictures: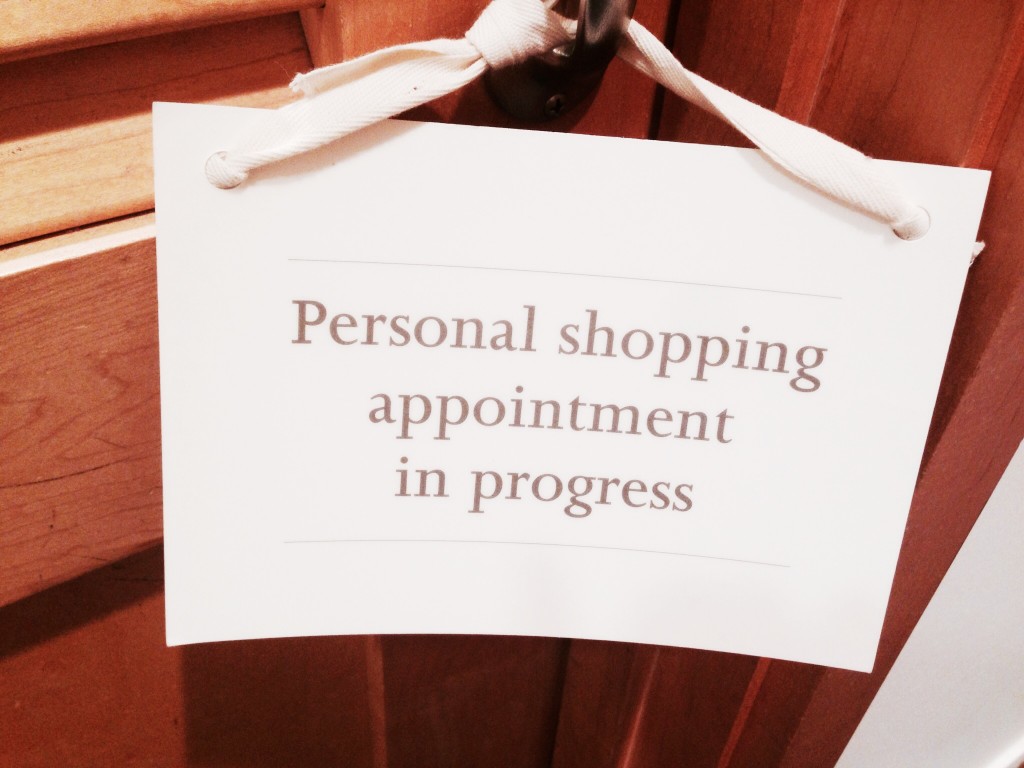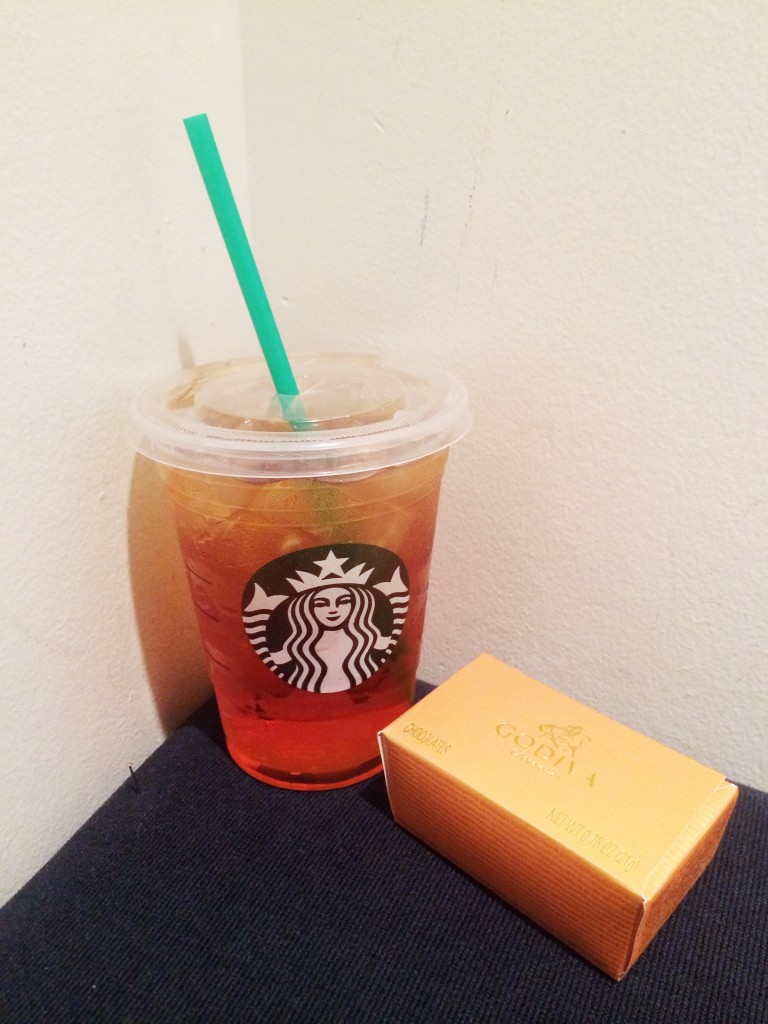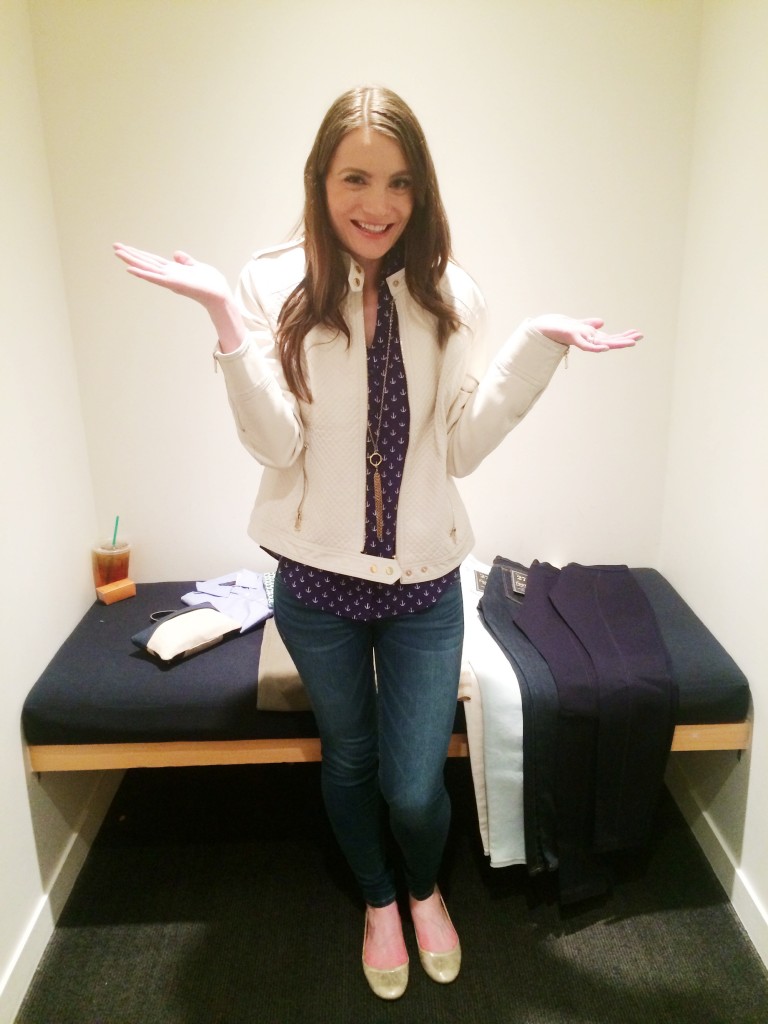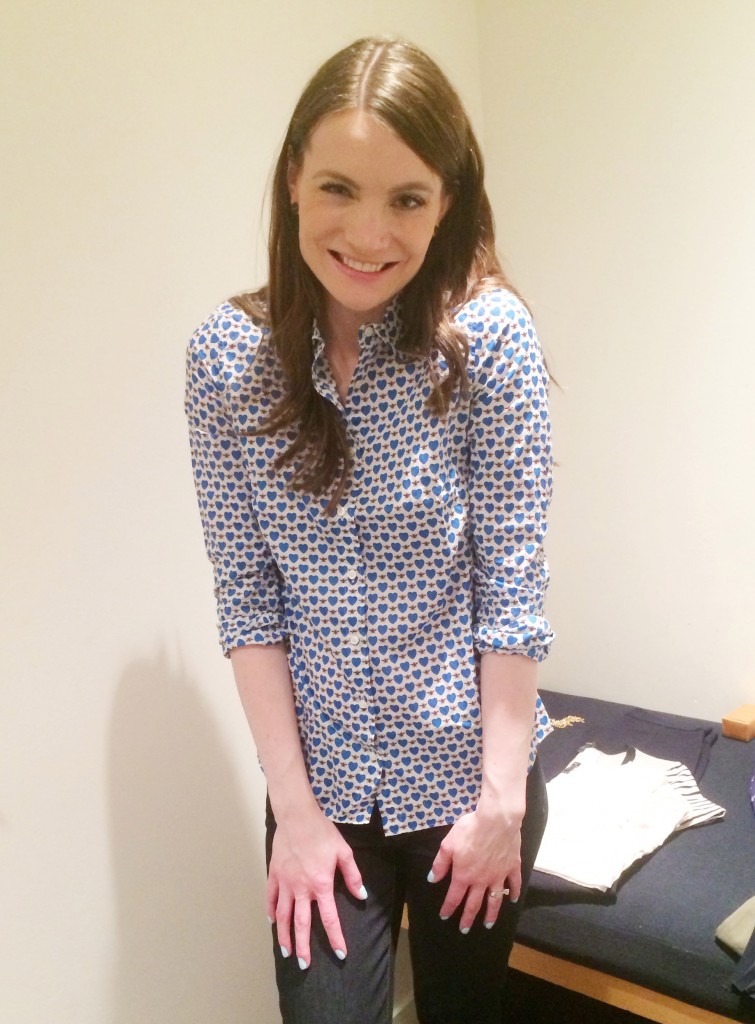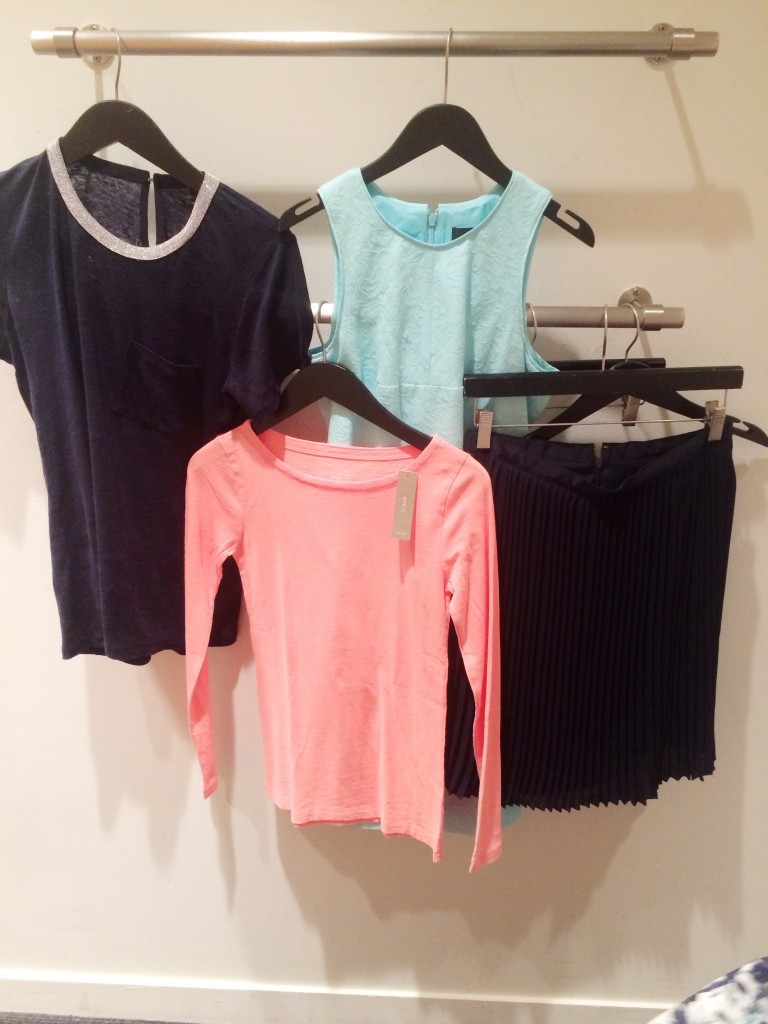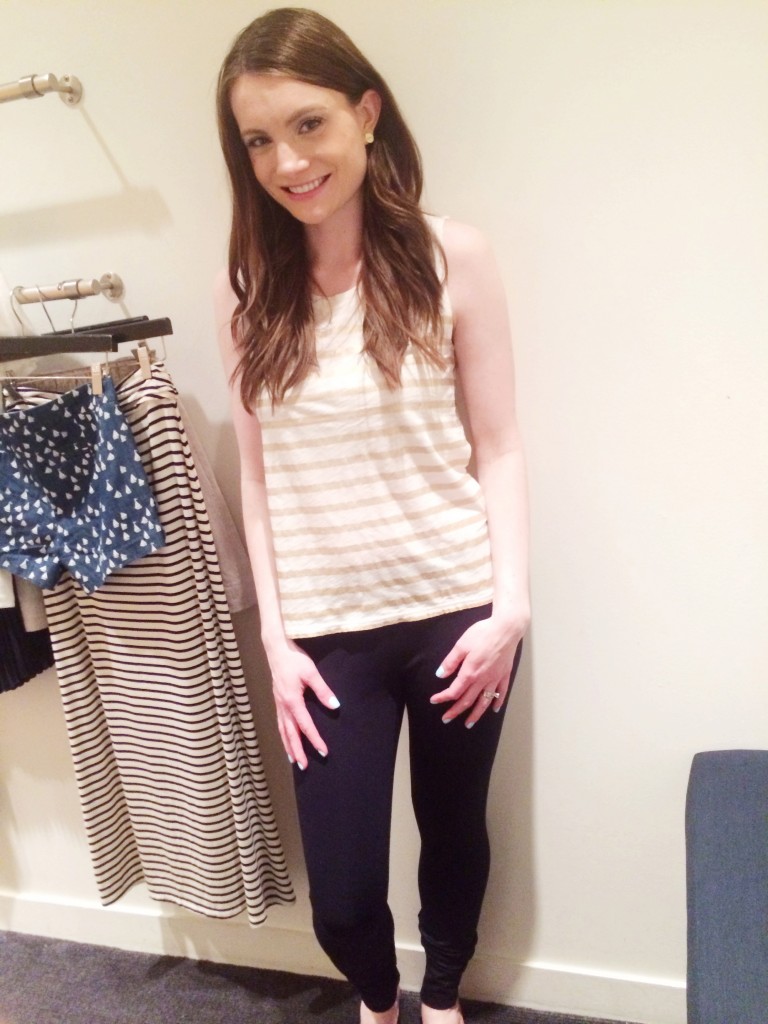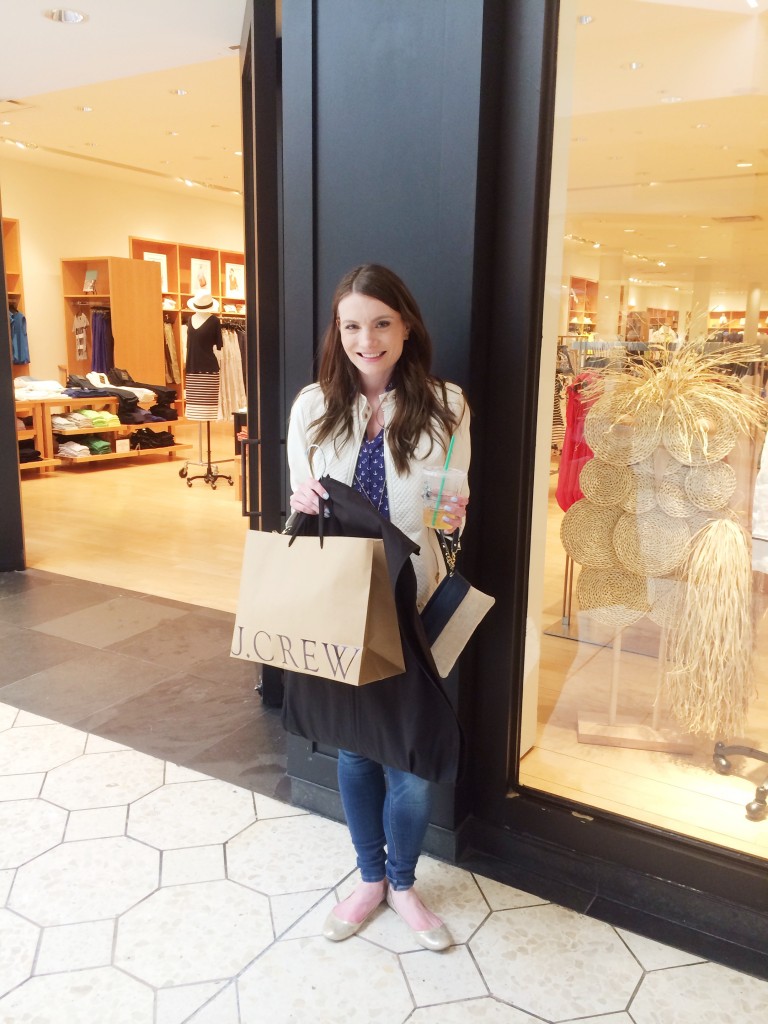 What I bought:
Vintage Cotton Stripe Sleeve Scoopneck Tee
Perfect Shirt in Honeypie Print
Outfits Styled From What I Bought and My Own Closet: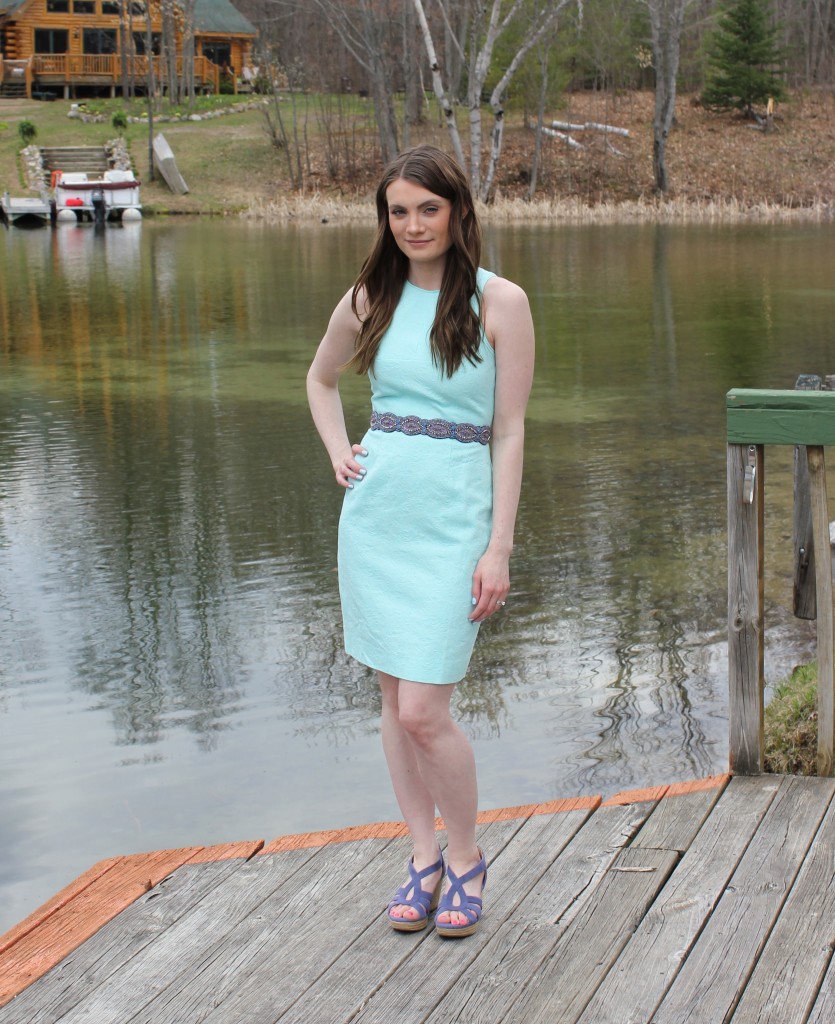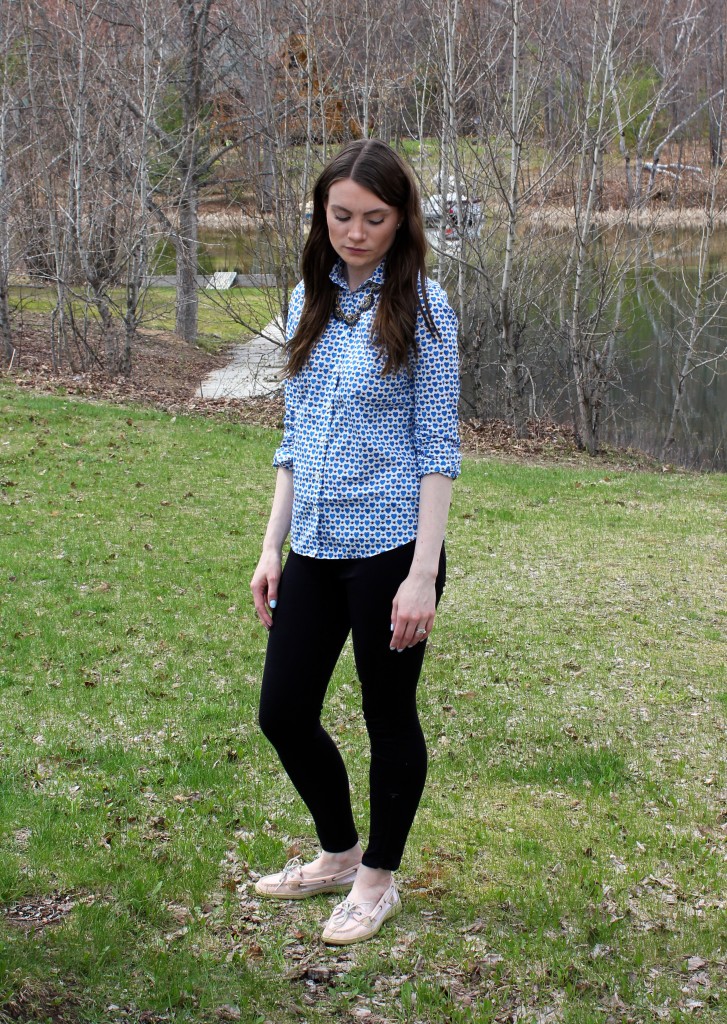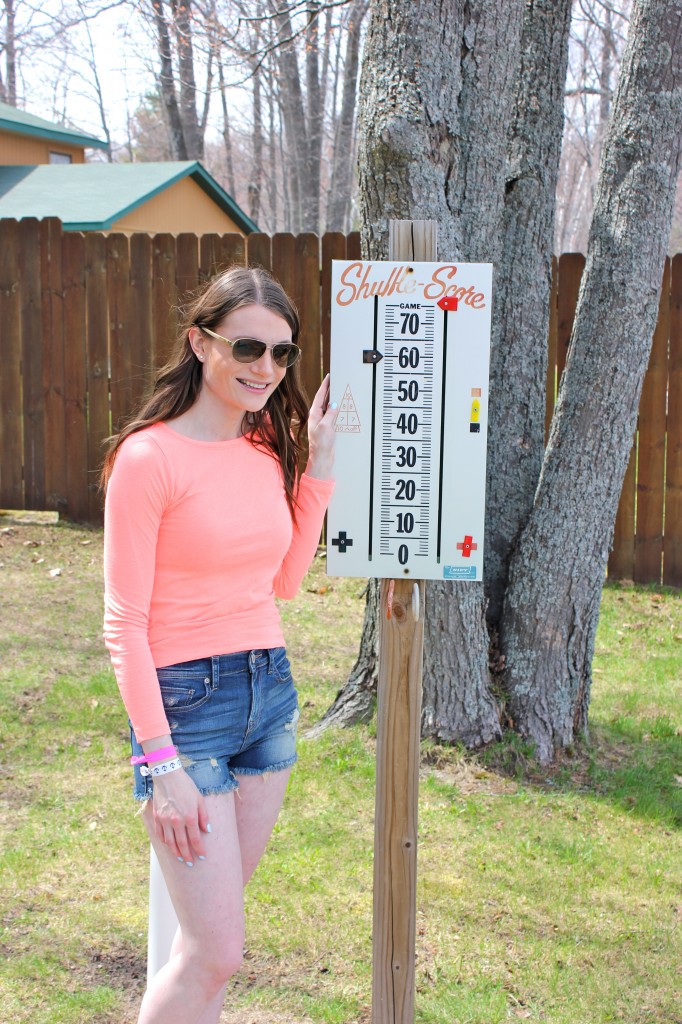 I hope that this post was helpful to those of you may be interested in making an appointment with a  J.Crew Very Personal Stylist! If you have any questions or comments, please let me know by commenting or finding me on Facebook, Twitter, or Instagram. Thank you for taking time out of your busy day to read this and if you enjoyed this post, please subscribe! Have a great day!!