Hi there! Happy Monday!
I hope that you had a fantastic weekend! If you read this blog regularly, then you know that I've been trying out some makeup items to try to come up with some new favorites for easy, natural, summer makeup that can easily be worn for that "No-Makeup Makeup" look that I like to rock when the weather is warm.
Tarte BB Tinted Treatment Primer Broad Spectrum SPF 30 Sunscreen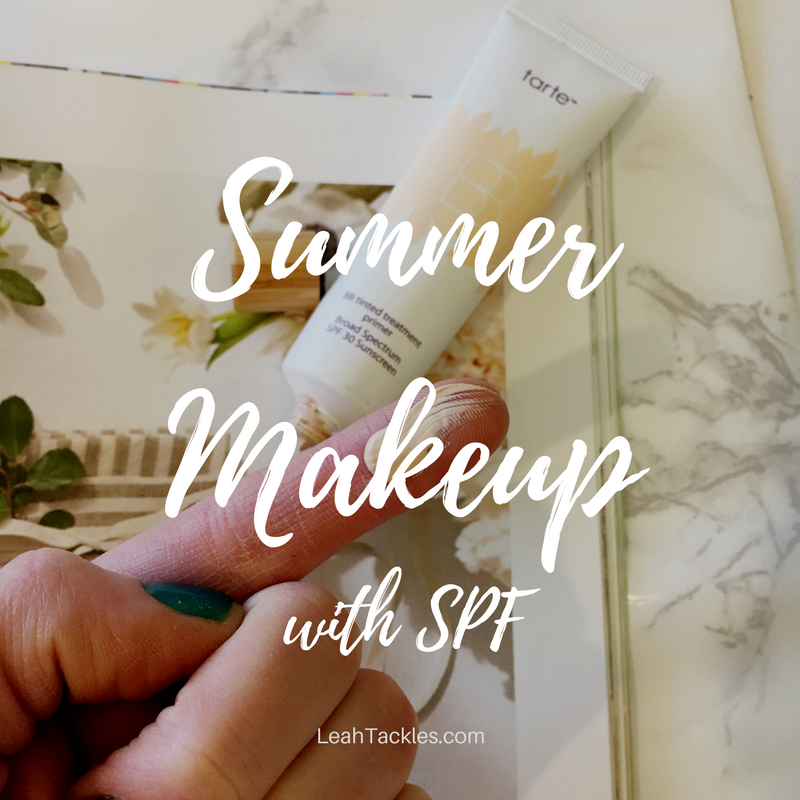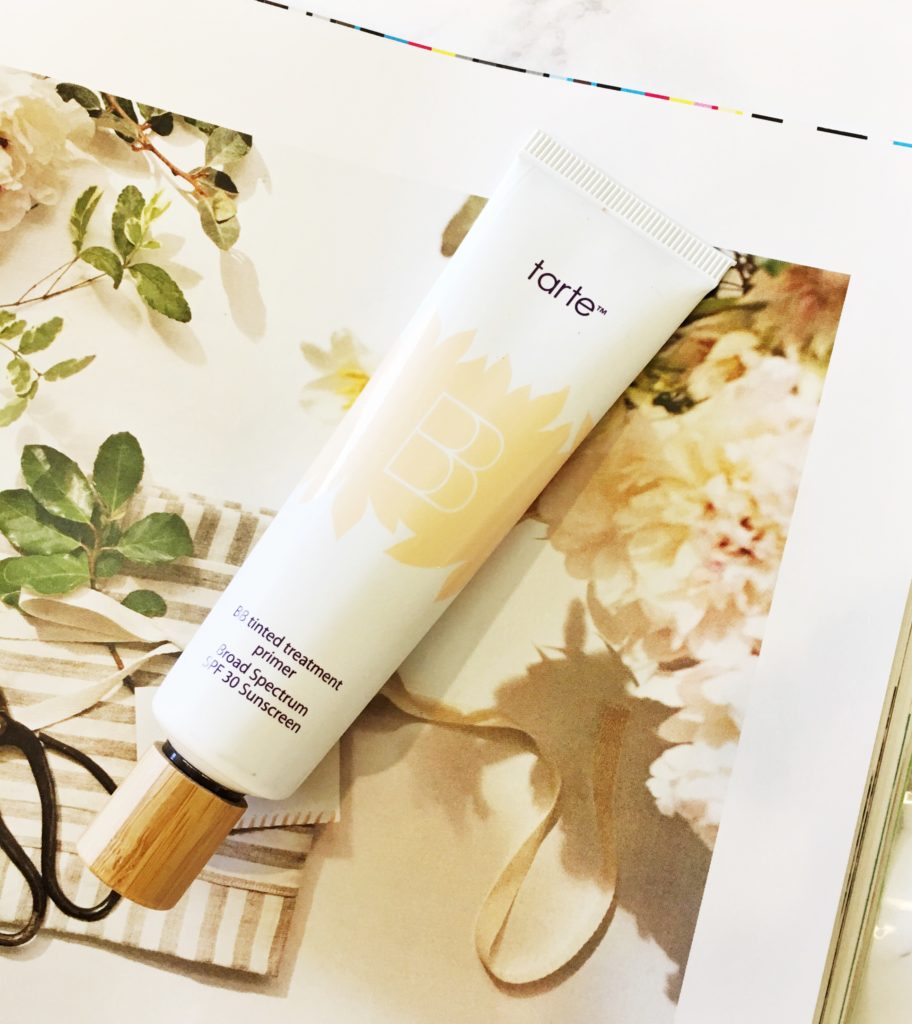 The Tarte BB Tinted Treatment Primer is a  12-hour prime that also helps hydrate, correct and protect skin while giving light-to-medium coverage. The oil-free formula offers chemical-free sunscreen protection and can be worn as a primer or as a natural, light BB cream. This product contrains Tarte's  triple-B complex which is a proprietary blend of natural diamonds, plants and lipoamino acids. This product claims to help even the skin tone, minimize the appearance of fine lines, and pores. This product also claims to make the skin more luminous.
Why I Love It
This works beautifully on my combo/oily skin and while it worked well without any primer, I prefer to use a little of my favorite primer (this one) on my nose and then apply this all over my face. I like using this for a very light feeling and looking makeup, and can build this up to a medium coverage.
My Routine
I apply a bit of primer and then apply this with my fingers pushing up gently to blend it into the skin (*Tip: Never tug you skin down when applying skincare or makeup!) I have also used this with a foundation brush (this one) and Beauty Blender. I set my face lightly with a loose setting powder (my favorite is this one) but it can also be worn with a powder foundation for a bit more coverage. Having the broad spectrum SPF is such a great way to ensure that when I'll be spending a lot of time outside that my face is protected from those rays!
Shop
Do you have a favorite BB cream? Let me know in the comments! Thank you, as always, for reading! xx
Watch my Sephora VIB Sale Haul to see the Tarte BB Cream from this post and other new goodies!