Hi there! Happy Monday!
I hope that you had a lovely weekend! I recently turned 30, and when my milestone birthday was approaching I made the decision to bump up my skincare. I have heard wonderful things about Sunday Riley, especially in the past year or so, and decided to finally take the plunge and try a little bit of this luxury brand for myself.
SUNDAY RILEY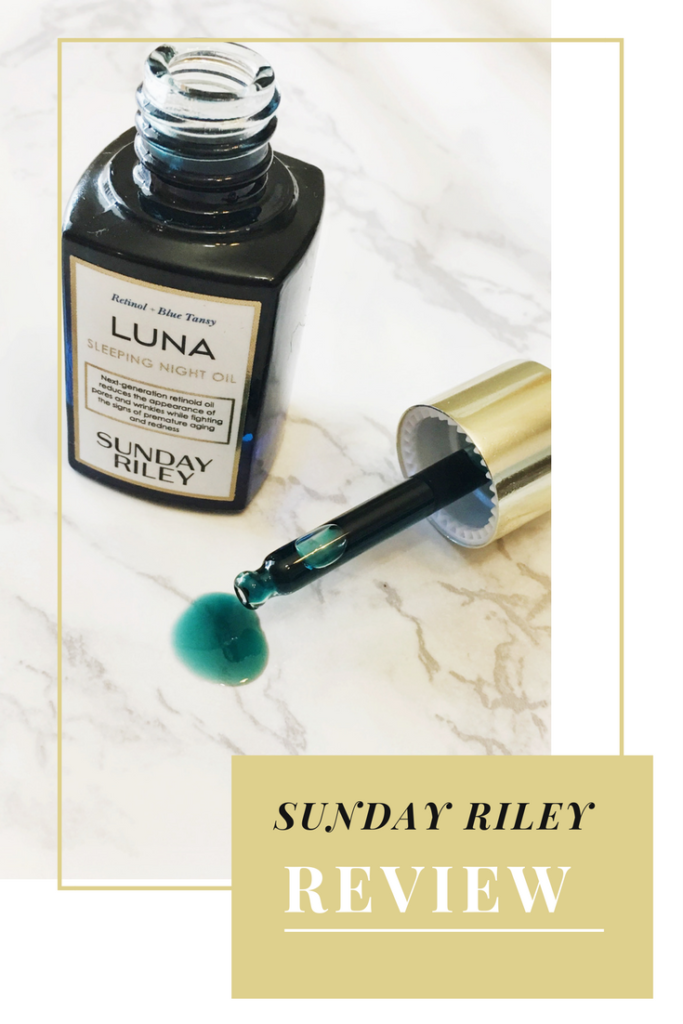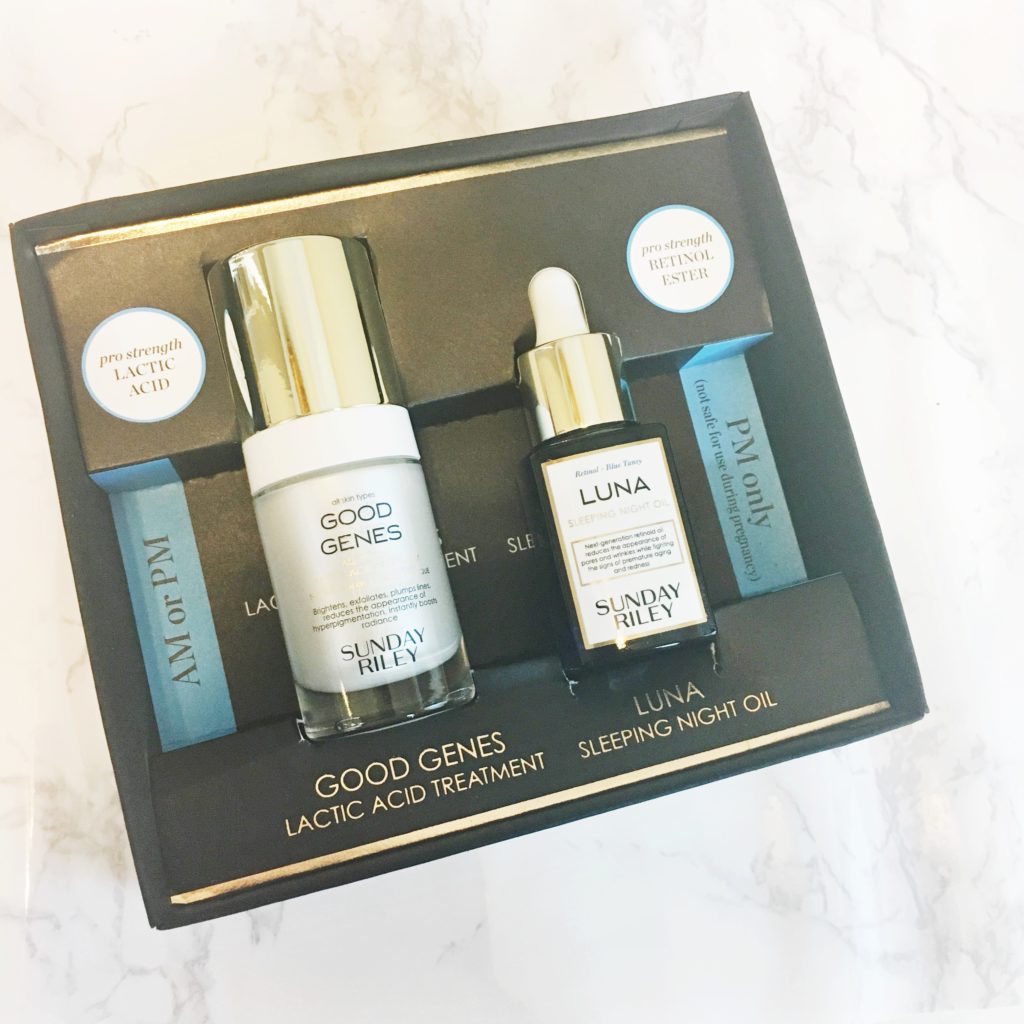 ABOUT THE BRAND
Sunday Riley offers revolutionary formulas created to powerfully target treatment that work immediately and continue to work overtime.
GOOD GENES ALL-IN-ONE LACTIC ACID TREATMENT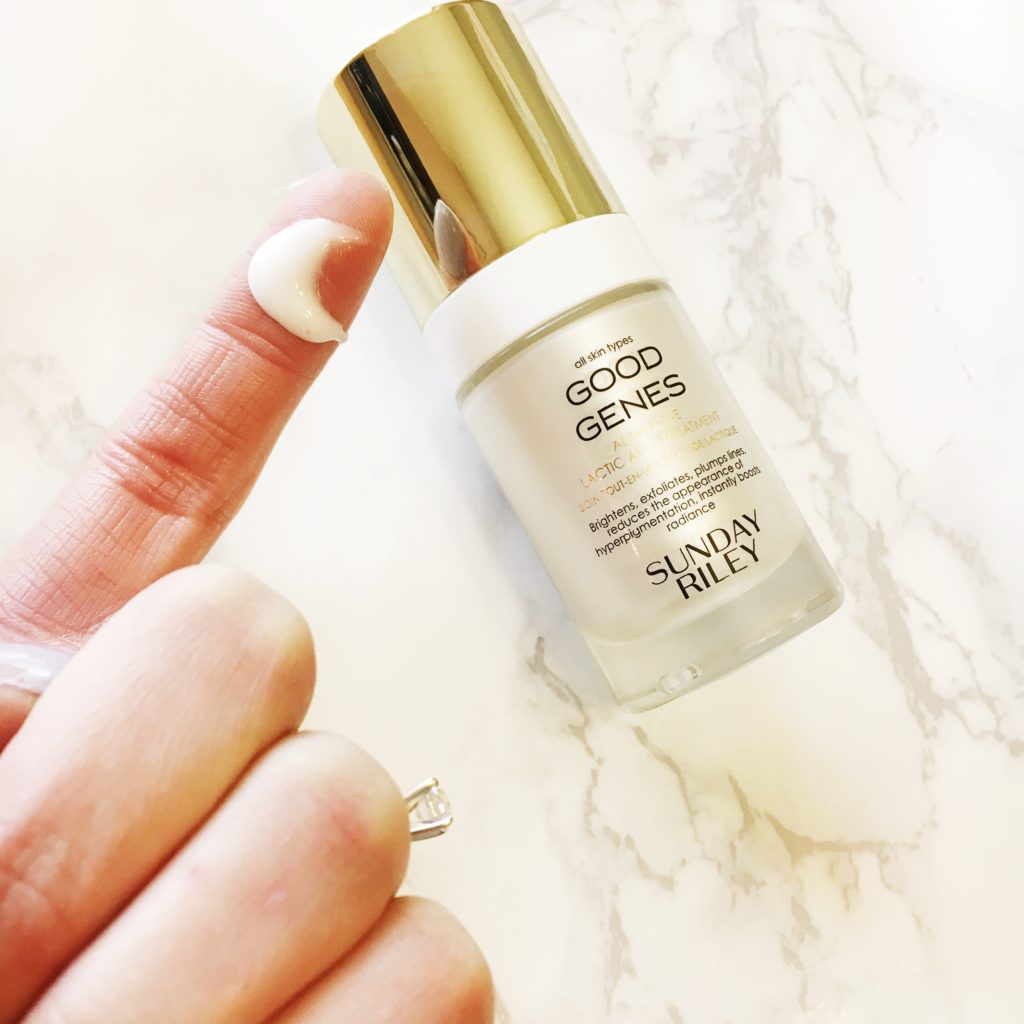 Good Genes contains strong, purified grade lactic acid to help immediately exfoliate dull skin, plump fine lines, and with continued use battle hyperpigmentation and signs of aging. *Note: This is an alpha hydroxy acid (AHA) so please be sure to use proper SPF along with this to protect your skin from those rays!
MY THOUGHTS
Good Genes amazed me because my mild acne scars and other fine lines looked instantly plumped!! I have oily/combo skin and while this does take a couple of minutes to sink in, I didn't find it to make me any more shiny than usual, and loved how much it brightened my skin.
LUNA SLEEPING NIGHT OIL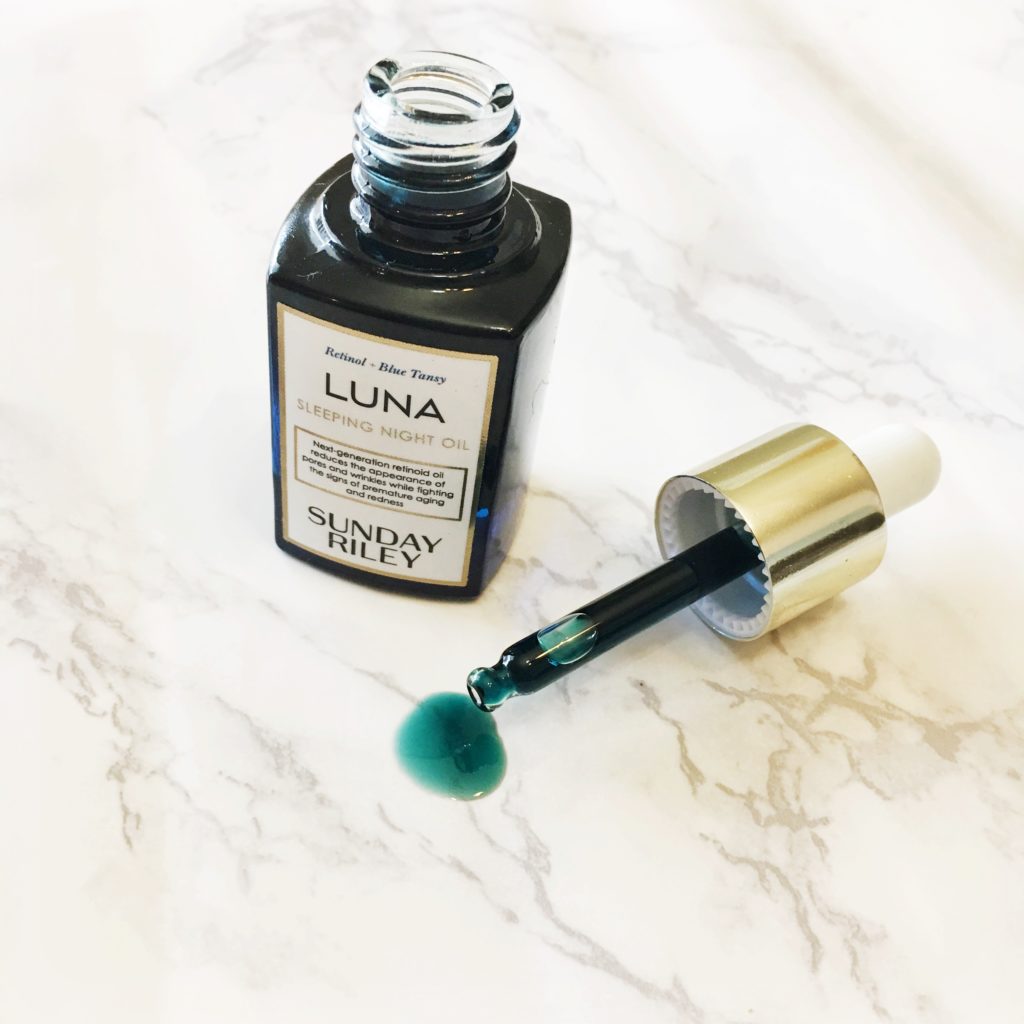 Luna is a retinol oil that boosts your skins plumpness, and improves the appearance of pores, wrinkles, and redness. This oil has german essential oils and blue tansy which help to balance the skin and offer soothing benefits while you sleep.
MY THOUGHTS
I apply Luna at nighttime after cleansing my skin. I absolutely love the bulb style and the blue/green color was a bit surprising at first, but actually makes it really easy to see when I have it rubbed in enough to be effective. This looks and feels so luxurious to use, and I really enjoy the scent but it is a bit strong if you're very sensitive to smells. I do find that this takes quite a bit of time to soak in, so I try to make sure I have at least 15-20 minutes before I plan to actually crawl into bed because otherwise I would get the oil on my pillow. I once again noticed results right away! The morning after my first time using this I thought my skin looked so much better, more awake and just beautiful! I think this will be a product I continue to use for a very long time.
SHOP
You can purchase these products separately in two different sizes, or in a bundled set which is what I did.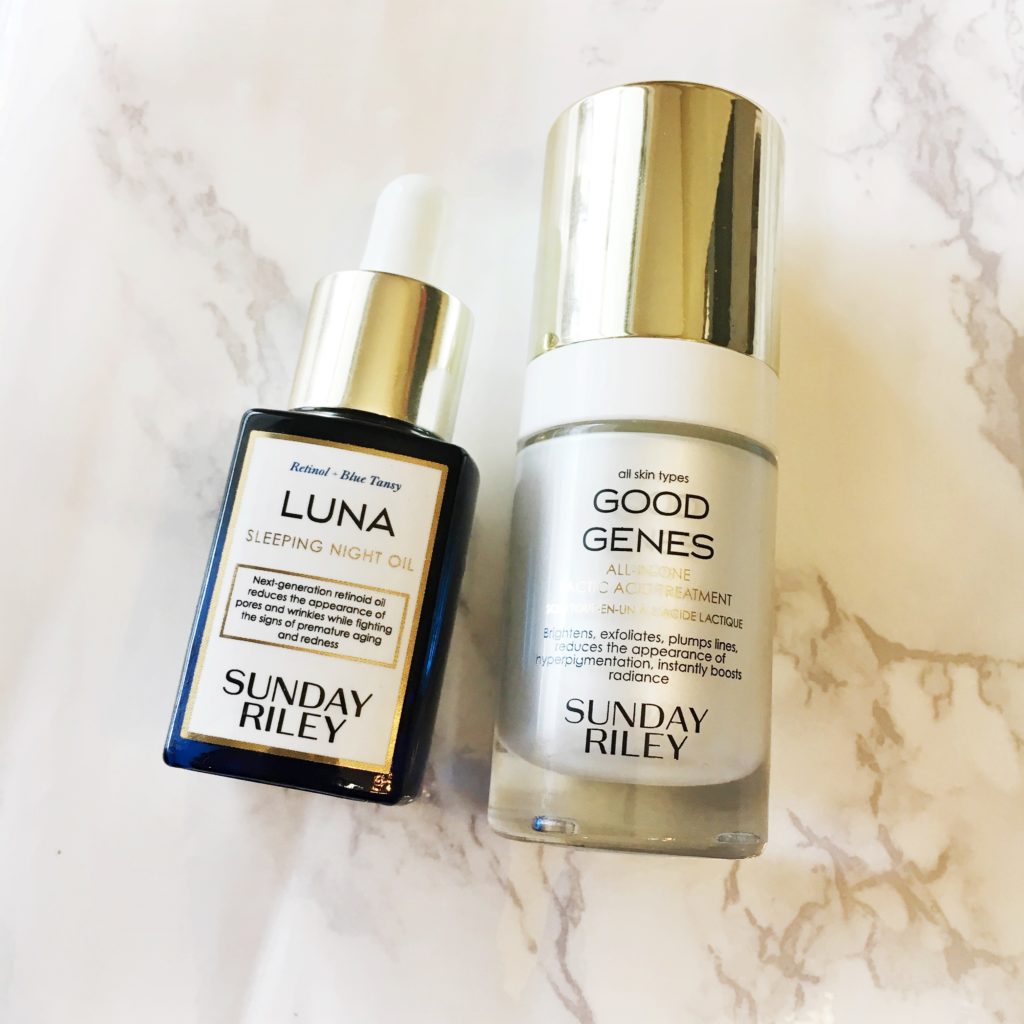 SUNDAY RILEY LUNA SLEEPING NIGHT OIL
If you enjoyed this post, please share it or "Pin" it to your Pinterest. Thank you for reading! xx