Hi there! Happy Wednesday!
Memorial Day weekend is THIS weekend! How did that happen already? It's blowing my mind that we are about to kick off the summer season, but I am so happy to get outside with my family! Summer means sunshine (hopefully! Here in Michigan you never really can tell) which means lathering the kids up in sunscreen, but we also can't forget about protecting their eyes! I will totally admit that while I never skip shades myself because it drives me CRAZY when I forget them, I have skipped sunglasses for the kids in the past because they never seem to keep them on anyways. So, when Babiators reached out to me I was thrilled to try them out! It's always full disclosure here, and I was provided a pair of sunglasses for consideration and review but all opinions are my own. I will not be paid if you purchase Babiators. Babiators also sent information for this blog post.  Babiators agreed to send a pair of shades to one of my readers! Yay! Keep reading to hear my thoughts and enter to win!
-Babitators have UV 400 lenses that offer 100% UVA and UVB protection
-Babiators undergo rigerous testing to ensure they're safe for your child whether on their face OR in their mouth
-Babiators are durable! They are made of a flexible rubber frames, and shatter-resistant lenses
– Babiators are guaranteed, so if you break OR lose them in the first year, Babiators will replace them and all you pay is shipping.
-And my favorite part? The fit is incredible! They're made of a soft material that is comfortable and lightweight. They don't pinch the temples or the nose. I wish I had sunglasses made from this stuff! It is seriously awesome!
Babiators Sizing:
Junior Babiator sunglasses for babies 6 months-3 years
Classic Babiator sunglasses for kids 3-7 years
Information About Sun Safety:
-UV damage is cumulative and irreversible
-Kids receive about three times more annual UV exposure than adults each year, yet less than 30% of parents are currently protecting their children's eyes with sunglasses
-Children's eyes are more susceptible to sun damage because they have larger pupils and clearer lenses, allowing more UV to penetrate and reach the back of the eyes
When getting sunglasses look for 100% UVA/UVB protection with a high quality frame and comfortable style that kids will actually wear and keep on!
My Thoughts:
I absolutely LOVE these shades! Logan, who is 16 months old, loves these and keeps them on! I love that they don't squeeze his precious face. These are by far the nicest kids sunglasses we have ever tried. Logan is a pretty tough little guy, so it makes me happy that when he holds onto these I know they can bend instead of snapping in two. Logan also puts everything in his mouth, so I love knowing that they're safe even when he does that. Logan is an above average little guy, and I think that he will be in the Classic Babiators by the time he is two years old.
Logan Modeling "You're The Palm" Polarized Babiators: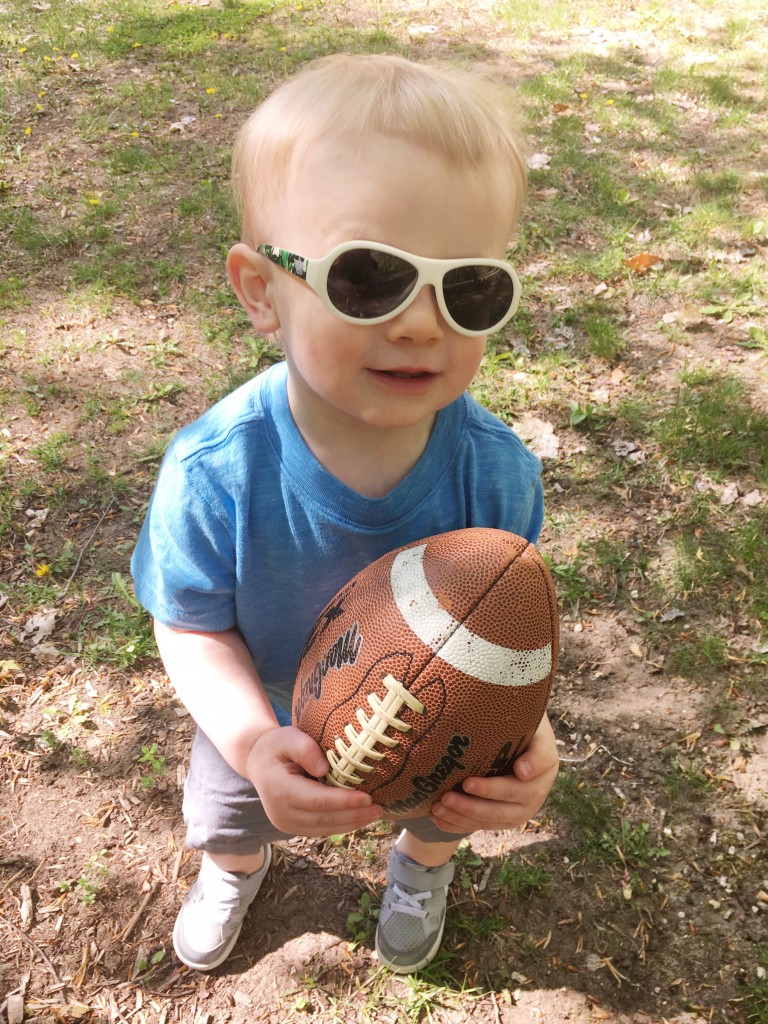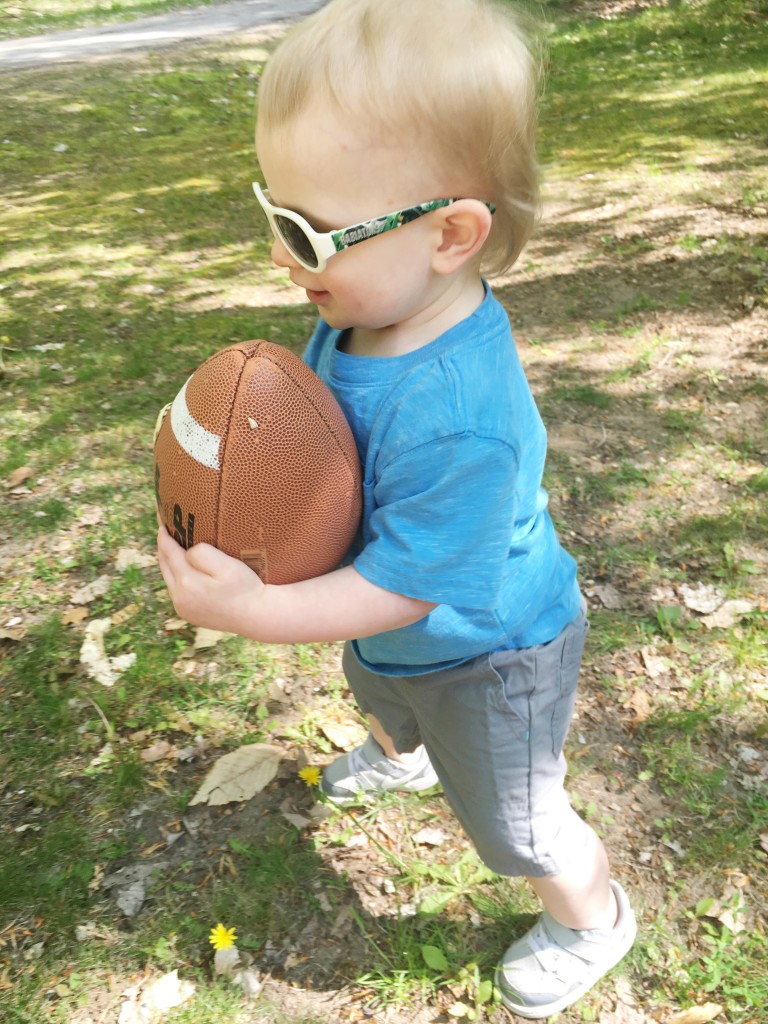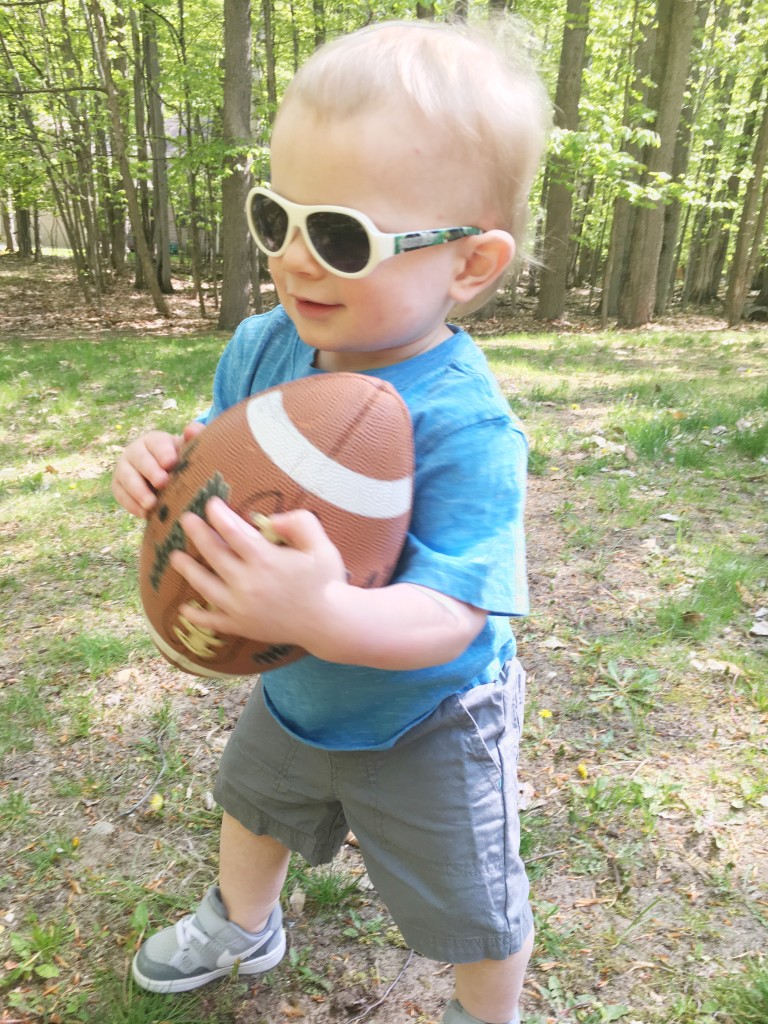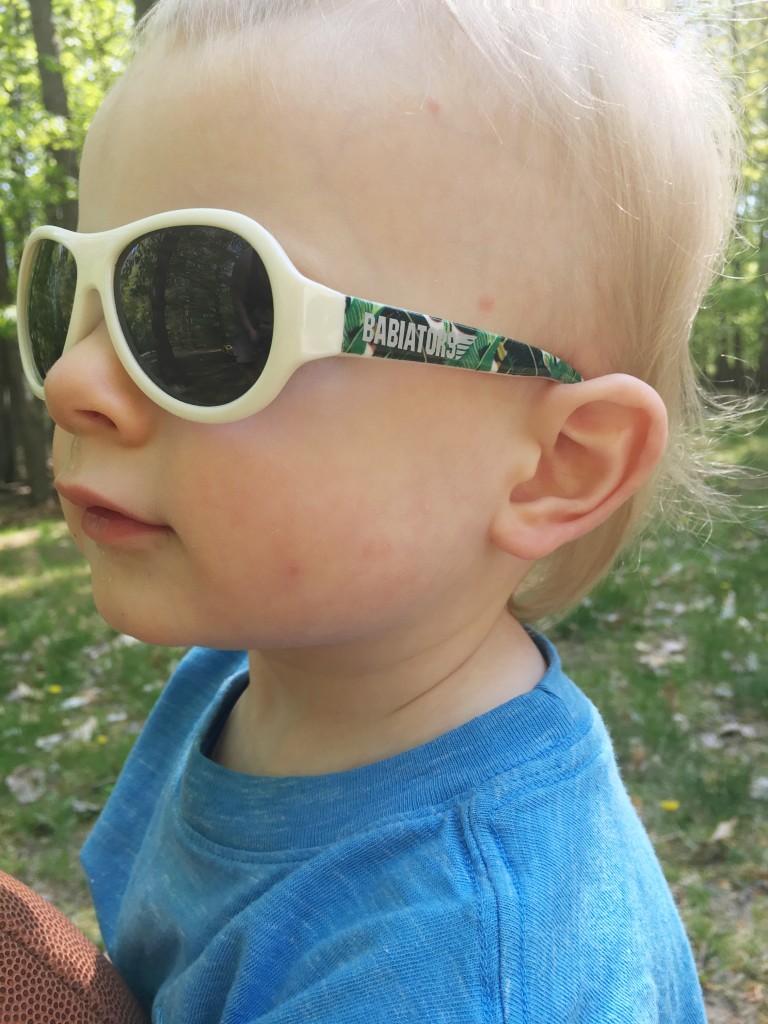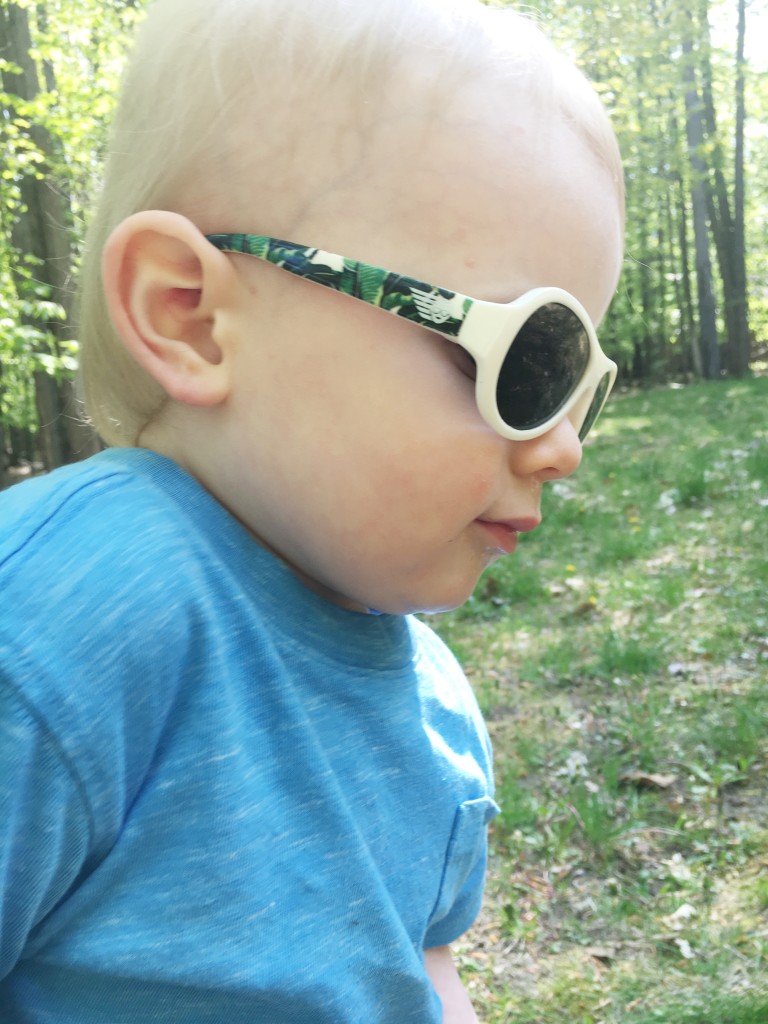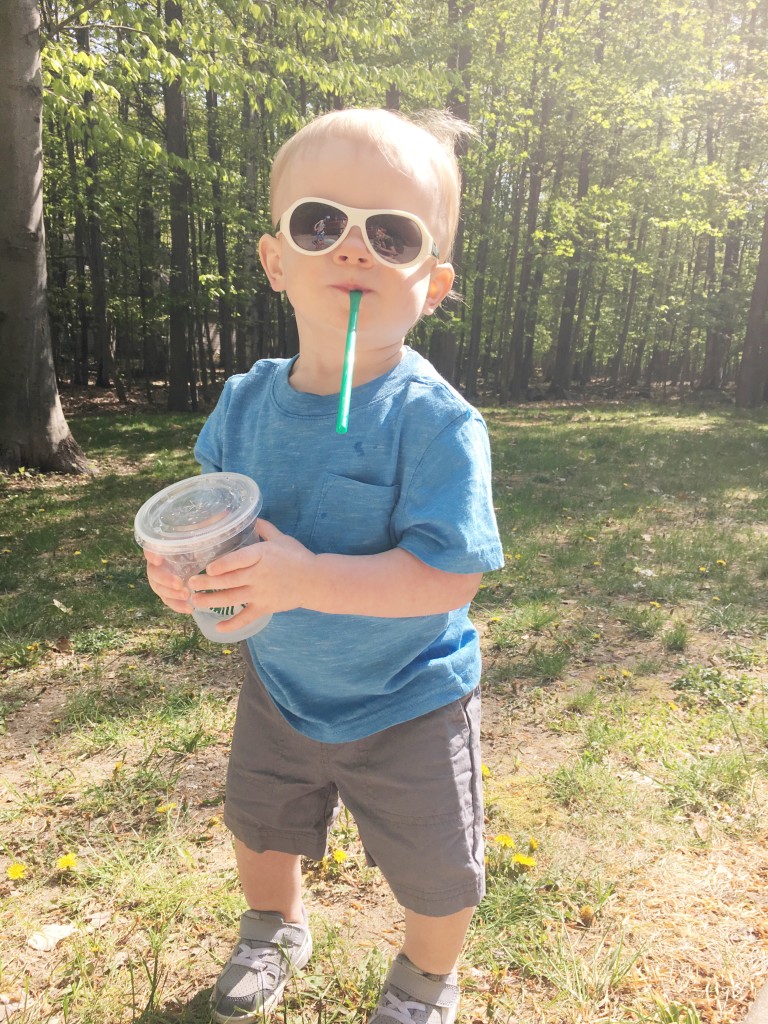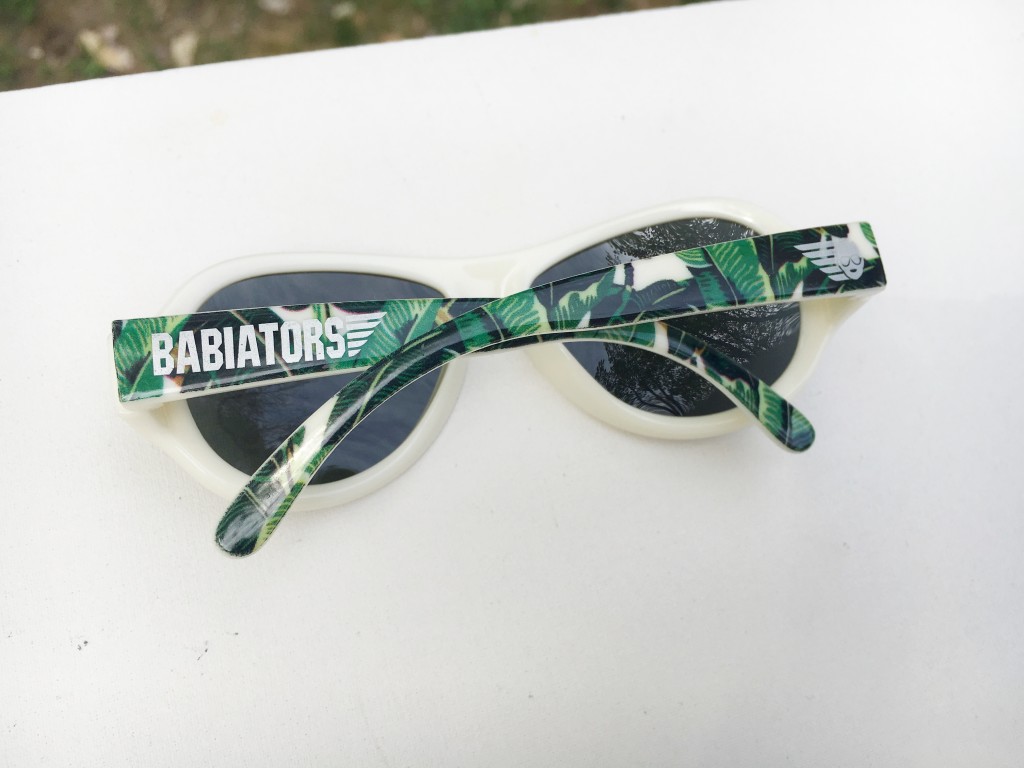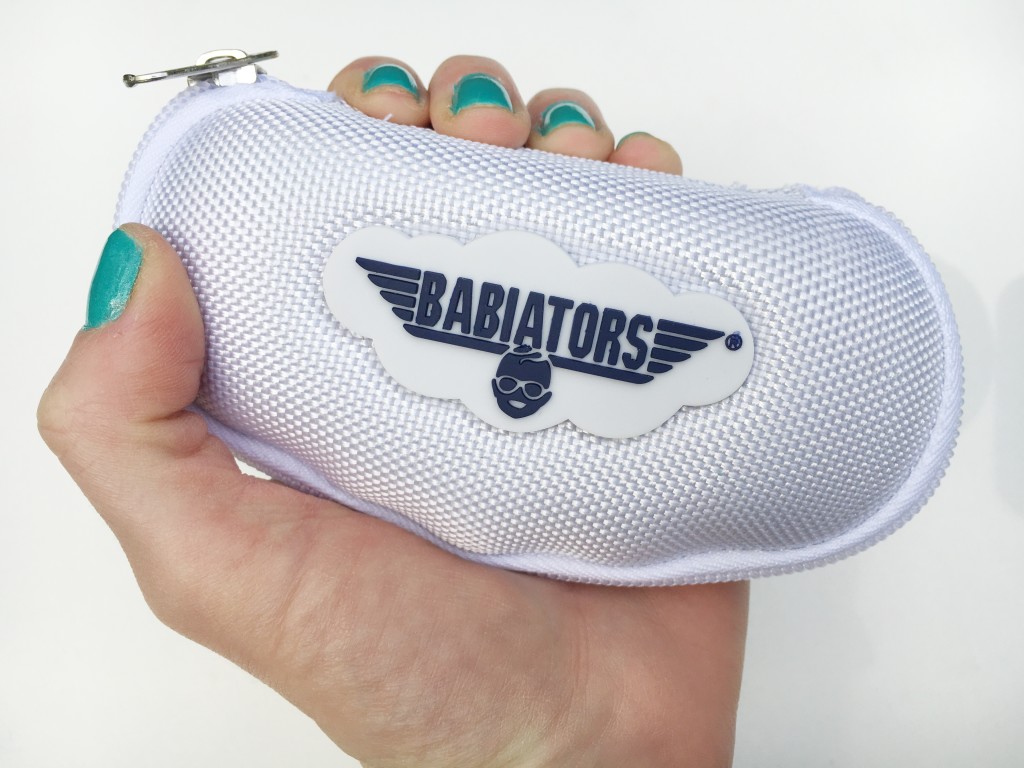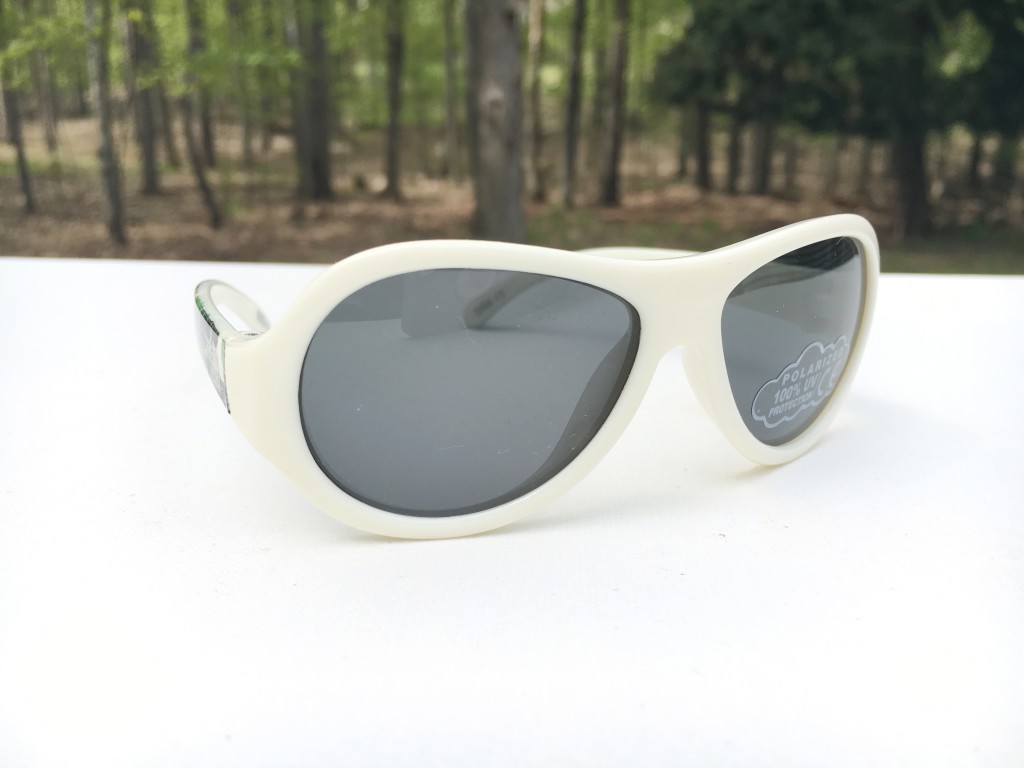 Check Out All the Adorable Options Here!
Giveaway:
If you would like to win a pair of classic black babiators for your little one, enter this giveaway!
Entering is EASY!
To Enter:
Subscribe to LeahTackles.com (that's this blog!)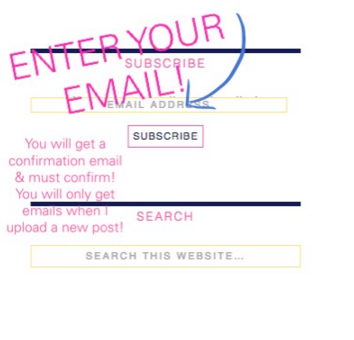 Comment on this post who you would like to win a pair for!
"Like" LeahTackles on Facebook
"Like" Babitators Sunglasses on Facebook
Extra Entry Opportunitys:
Follow Babitators Sunglasses on Twitter
Tweet @Babitators that you entered @LeahTackles giveaway for #Babiators
Follow LeahTackles on Instagram
Follow Babitators Sunglasses on Instagram
"Pin" this post on Pinterest (*Note: It's easy! Hover over any picture of use the share buttons at the bottom of this post!0
Follow LeahTackles on Pinterest
Follow Babiators Sunglasses on Pinterest
Rules:
-Must be 18 years old or have parental permission
-Must live in the United States
-Giveaway ends 3 weeks from today on June 15th at 12:00p.m Eastern Standard Time
-Winner will be randomly selected
-Winner will have 48 hours to respond before I go onto the next person
I hope that each of you have a fun and safe holiday weekend! If you have any questions, please ask! xx