Hi there! Happy Wednesday!
I recently did a review on 2B Colours cosmetics and shared a tease about a nail art pen review coming soon and today is the day I share them with you! I was sent these Be Me Nail 2-in-1 Brush and Art Pens for review, and I was pretty apprehensive because I am not into nail art. <–Blunt right? I think it is adorable, but besides doing an accent nail every once in a great while, I usually stick to a basic manicure. Why do I not usually do nail art? Basically because it intimidates me since I am creative but NOT an artist at all, and also I feel like I barely have time to paint my nails as is. So, I decided to review these but keep it real with my bad nail art and all. Thank you to Be Me for sending me these for review! As always with my reviews, all opinions are my own honest opinions: ) If you want to keep seeing more reviews and giveaways from me, please like my social media and subscribe here and to my YouTube channels! The more subscribers, "likes", and followers I have the more companies want to work with me which benefits you as well! And, I get giddy anytime I get a new like! My Instagram is updated daily, as well as most of my social media.
What I was Sent: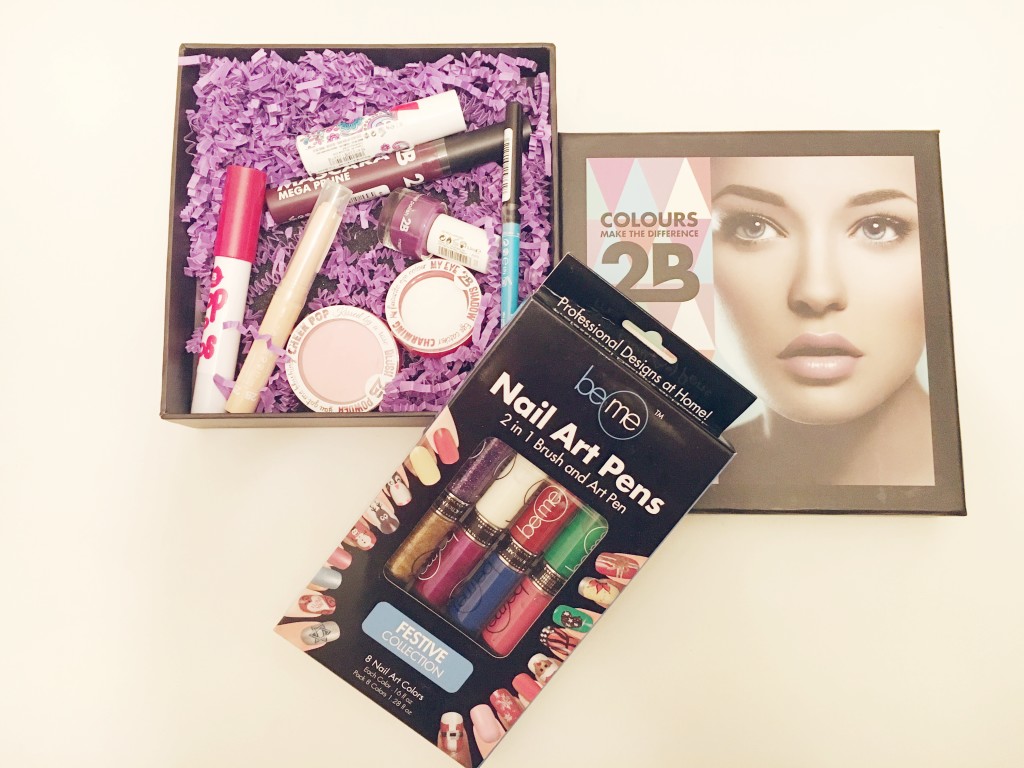 I was sent this Nail Art Pens Festive Collection. I believe this was a holiday collection, but the colors are beautiful so I didn't mind at all!
First Impressions:
I really like that each color can be used as a nail art pen or as traditional brush and bottle nail polish.
My Nail Art: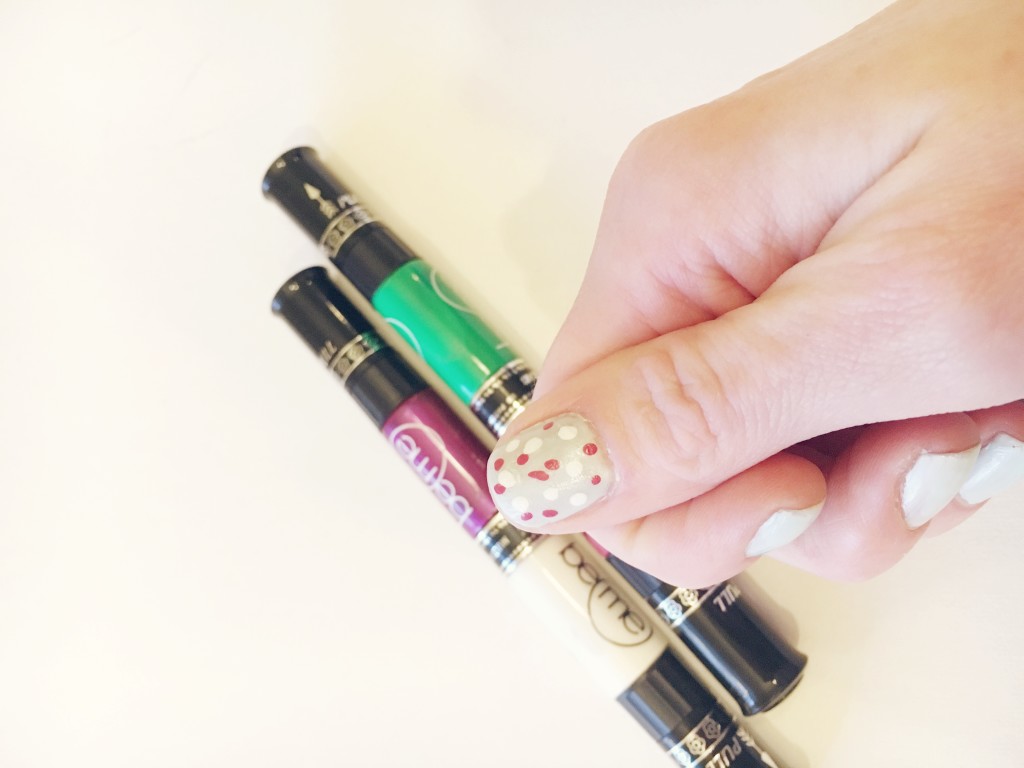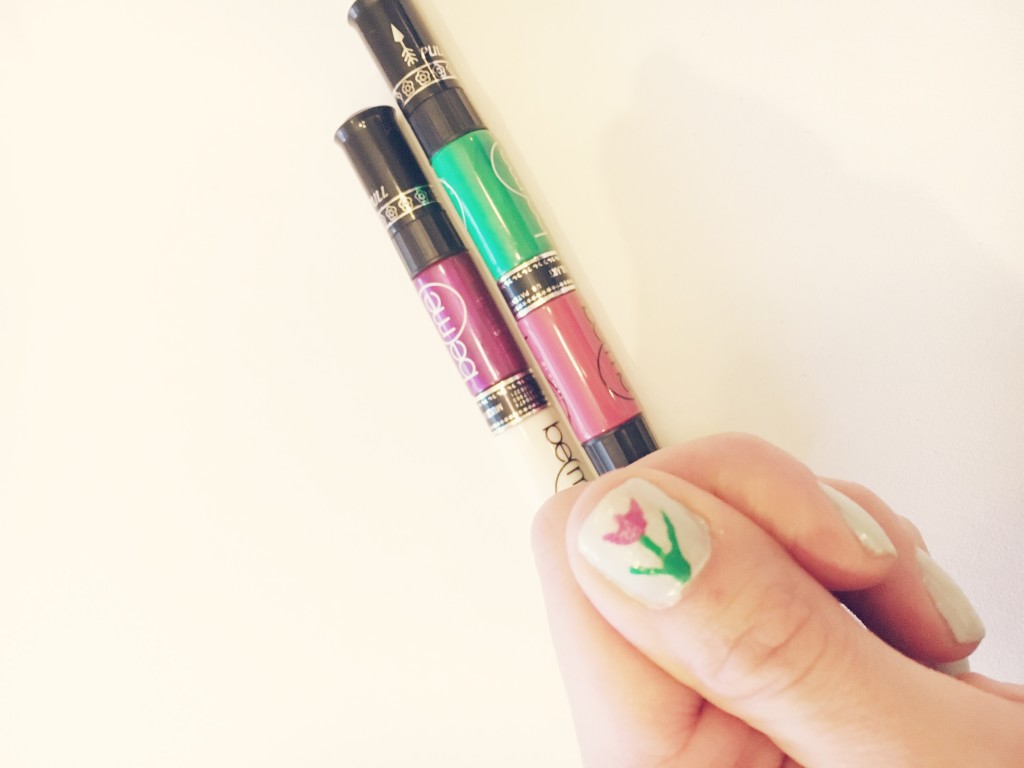 Pros:
When used as a pen these have a SUPER fine point and it was pretty easy for me to get very exact lines. I think with a little practice I could really have some fun with these for holidays or special occasions. I love plastic bottle because you can squeeze it while drawing with the pen to get the polish to flow the way you need it to.
Cons:
Each pen comes with a color on each end, and while you can take them apart I realized quickly that I couldn't get the cap off (without smudging my nails anyways!) unless the colors were connected. I also found that it took quite a while for this to dry, so the design was easy to make but the time spent drying was longer than when I just throw on a few coats of polish.
Overall:
I am excited to use these for holidays! I found myself looking up some YouTube videos and I'm excited thinking about doing things for the 4th of July already and it isn't even April yet! I think these are very user friendly, and a lot of fun. My daughter, Hailey, is really excited about these, too! She thought my nails looked MUCH COOLER with some nail art ; )
Where To Buy:
I appreciate that these are easy for anyone to grab online! They are available at Walmart.com, Kmart.com, Target.com, and my favorite Amazon.com.
You can follow Be Me Nail on Twitter for much better inspiration and nail art that I created ; ) I also love following the Be Me Nail Art Instagram feed.
If you have any questions let me know! I need to challenge myself to try some cool nail art in the future. If you'd like to see any nail art or tutorials I *might* panic a little, but I would certainly be willing to try for my readers : ) Have a great weekend! Please don't forget to subscribe! xx