Hi there! Happy Monday!
I am super excited to be bringing you a fun, affordable, and cruelty free makeup brand. I hadn't heard of 2B Colours until my friend, Ciera, talked about them on her YouTube channel and blog. Shortly after hearing about them 2B reached out to me and offered to send me a few items for consideration and review. I have had the makeup items for a couple of weeks and feel that now I have had the chance to use all of the products and test them out to provide good and honest reviews. I also was sent a set of Nail Art Pens, so stay tuned for a review on that soon! And wish me luck ; )
2B Cosmetics Makeup Reviews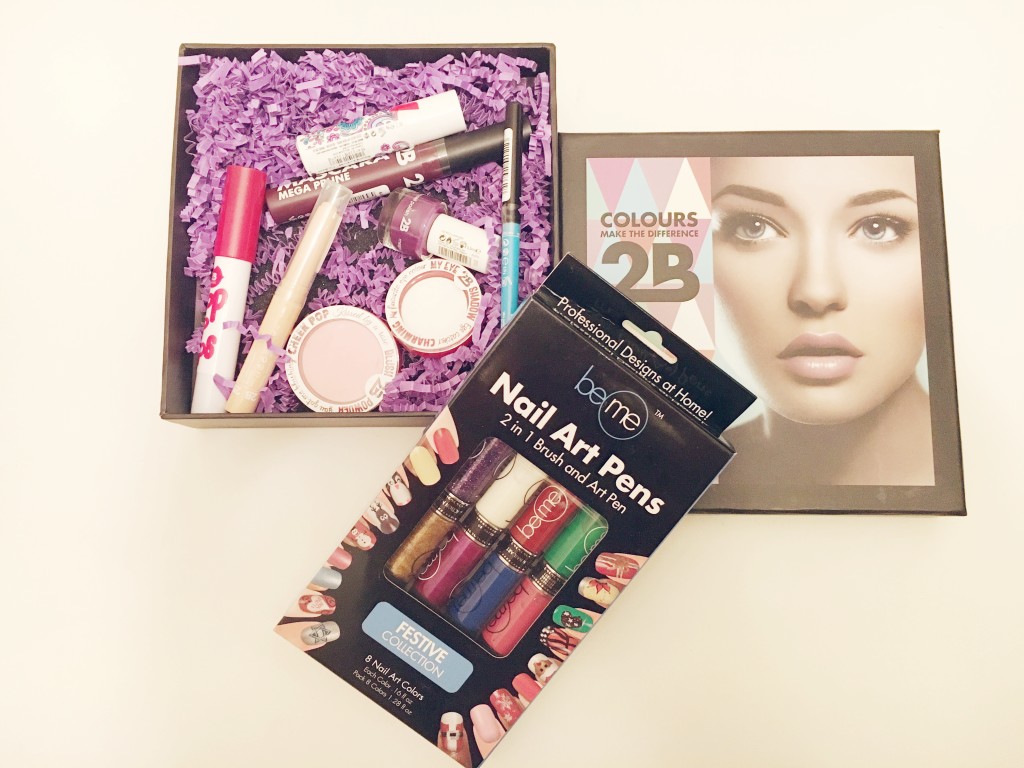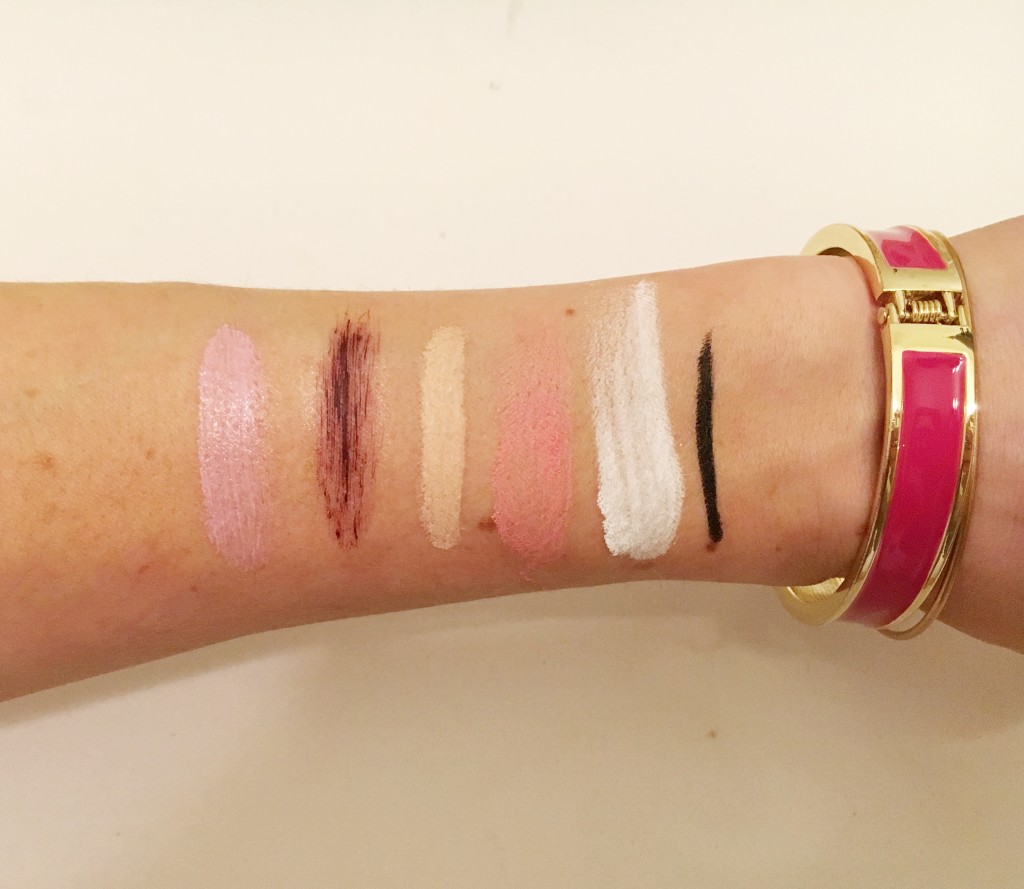 Concealer Corrector Waterproof in 01 Peach
I wasn't really sure what I would think of this when I saw the pen form, but I really have been enjoying it. The peach color works great for covering under eye circles, but I am careful when applying it so I'm not dragging it on my delicate eye area skin. I also LOVE this for targeting small imperfections or blemishes! I do find that it can be tricky to blend, but I just use my finger or a damp beauty sponge like the Beauty Blender. I would purchase this.
Cheek Pop Blush Powder in 04 Kissed By a Rose
This is my absolute favorite item that 2B sent me!! I want to try all of these blushes! This is SUPER pigmented! I was shocked and had to quickly blend it out because I was too heavy handed the first time I used it. This is gorgeous and it is very long wearing.
My Favorite Eye Color Eye Catcher in 01 White
I love the idea of having a white eye shadow on hand to use before applying other eye shadows so that the other shadows are exactly true to color, but I am not crazy about the texture of this shadow. I do think it works well for making other colors pop, and a small dab of it on the center of each eye lid makes the eyes pop as well, but this is my least favorite product in the bunch. I will keep you posted incase anything changes, but I wouldn't purchase this.
I remember when I was in middle school and colored mascara was super popular! I think blue was the favorite color that year ; ) I normally wear only black mascara, but this was a really fun change! I will keep wearing this, and the prune is just ever so slightly different than a brown or black mascara, and is perfect if you just want a tiny bit of color.
Eye Liner Long Wear Waterproof in 01 Black
I tested this out in my waterline and it wore SUPER well on me! I was shocked because so many eye liners disappear on me almost instantly. I don't know if it is waterproof, but it definitely wore well on the waterline. I have not tried it on the upper lash line yet. I would purchase this.
Pop Up Lips in 01 My Own Ice Cream Bar
I love this! The lip crayon is super creamy, and it's just a hit of color but a very pretty pink. This isn't long wearing, but it's a super low maintenance lip that is easy to reapply even with no mirror. I definitely would purchase and I'll keep this in my purse.
This feels very nice on the lips. This works perfectly for a natural makeup day when you just want a little moisture or for putting on under a lipstick. I like that it has jojoba oil and UVA/UVB filter. I also like that it is shaped like a lipstick instead of flat on the top like most lip balm products.
Mega Colours Nail Polish in 022 Rich Lavender
When I first started applying this I was worried because the first coat was very sheer, but the second coat was pretty and I could have stopped there but I went for a third coat and it was so pigmented! I couldn't believe the difference. I also applied this without a base coat or a top coat and it wore for a few days without chipping. I was very happy with this, and my four year old, Hailey, wants to wear this color on her nails next.
Social Media:
You can check out 2B on Instagram, Facebook, and Twitter!
If you have any questions please feel free to ask in the comments! I think 2B Colours has some gems that shouldn't be overlooked, and I am happy that I now know about them. Have a wonderful week! Don't forget to subscribe!! xx