Hi there! Happy Wednesday!
First things first, THANK YOU for being here and reading my blog : ) I know I say this ALLTHETIME but it means so much to me!
Second things second, who remembers when I posted about Hailey's Pre-School Supply List? Well pre-school is over this week and she is graduating!! I know it's just pre-school, but I'm such a ball of emotions thinking about it! Next year she will be in a pre-k style program, and going to school 5 days/week. I am going to miss her so much! And Connor, her 2 year old brother, is going to miss her even more!
Happy graduation day Hailey! Watered down apple juice cheers to you ; )
Here is Hailey with her teacher (who by the way was the PERFECT first teacher for her! So blessed!):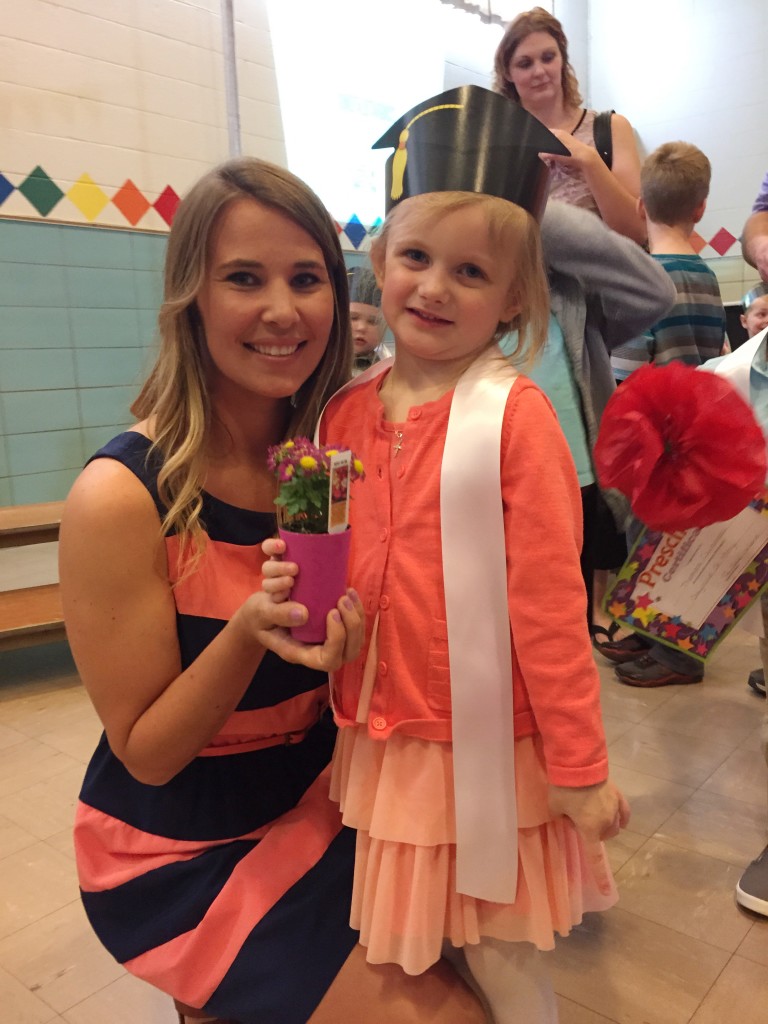 Thank you again for reading! Have a wonderful weekend!