Hi there! Happy Wednesday!
My daughter Hailey is 3 years old now, and will be beginning pre-school in a 3 year old classroom this fall. Her school supply list just went up online and I thought it would be fun to share with other mamas out there who may be curious as to what a 3 year old needs to bring to school! If you or your kids are in school tell me about the most random thing on the school supply list you had to pick up : )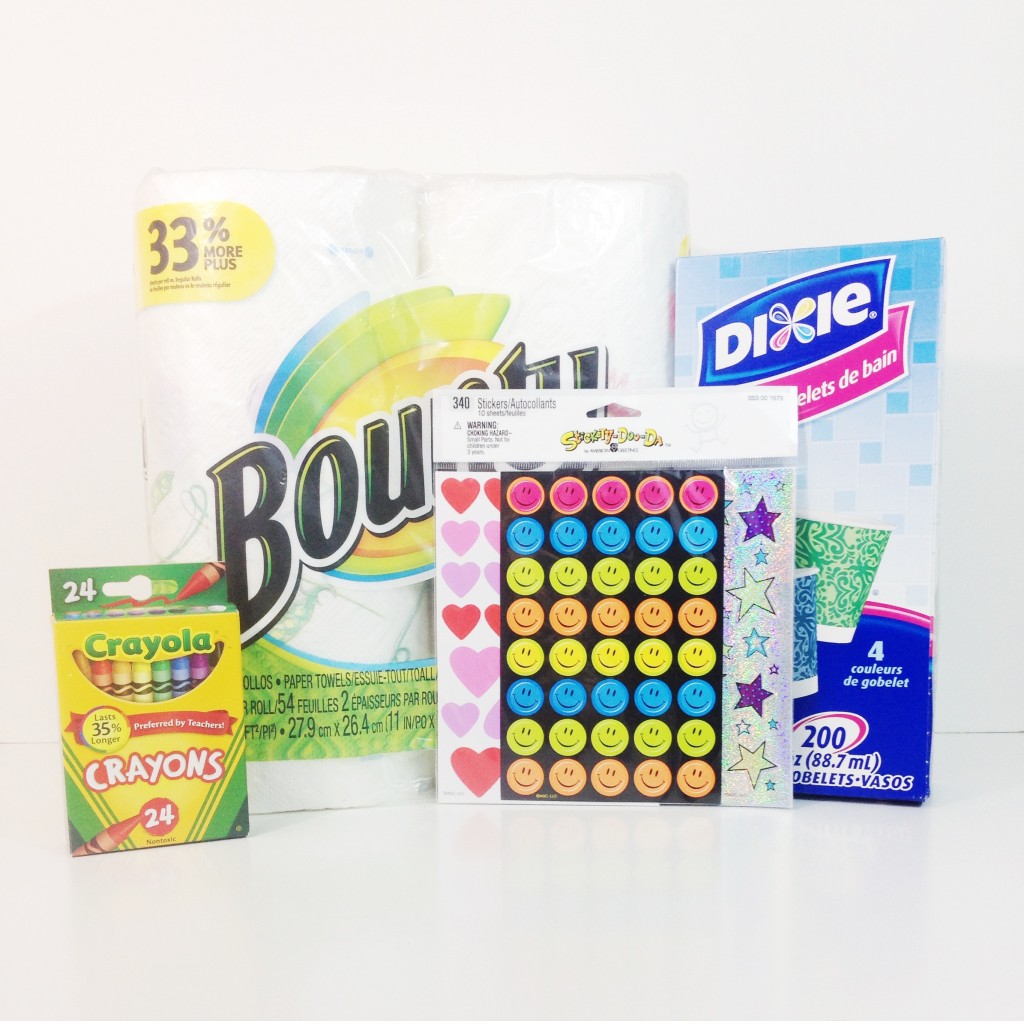 PRE-SCHOOL (3 Year Old Class) SCHOOL SUPPLY LIST:
24 Count Pack of Crayons (no Rose Art brand!)
1 Pack of Paper Plates
1 Box of Kleenex
1 Box of 3 oz. Cups
Clorox Wipes
Gallon Ziploc Bags
Sandwich Ziploc Bags
Baby Wipes
Stickers
2 Rolls of Paper Towel
Large Googly Eyes (the craft items were split up alphabetically by last name, so other kids had to get Play-Doh, etc)
Regular Sized Backpack
Lunchbox (for kiddos who have a full day)
Hailey, myself, and my mom got to go on a date to Target to pick up most of the supplies which was a LOT of fun! I couldn't find the large googly eyes, so I need to grab those the next time I am by a Walmart. Hailey helped pick out this butterfly backpack from Pottery Barn Kids (this just happens to have "Hailey" on it..how funny! But we will be opting for her initials). She will have one half day and one full day of pre-school each week, so we will probably get her the matching lunchbox from Pottery Barn Kids…I just have to make sure I don't get tempted by all the *adoreable* accessories!
I know this is a really random thing to blog about, but having a kiddo old enough for a school supply list?! Blowing my mind!! I hope that you're having a fantastic week and be sure to comment to let me know if you like posts like this : )
*Note: I will be contacting the winner of the Ell and Emm bracelet giveaway today so be sure to check your emails!! : )