Hi there! Happy Wednesday!
A few weeks ago I shared a beauty trick I that love  (Milk of Magnesia Primer? Yes or No? My Thoughts) and after doing that post, I decided that I would share some more tips here and there. The trick I am sharing today is one that I read about several years ago, but until now hadn't tried it out. I did a Target haul awhile ago, and one of the pairs of shoes I got is a bit snug. Now, if you buy a pair of nice shoes that are too tight you can go to a cobber (yes, they still exist!) or buy a shoe stretcher, but I decided to go with the "freezer method".  We know that when frozen water will expand, so it makes sense that it'll give your toes a little more room, right?! : ) You can also simply wear your shoes around the house (duh!) or wear them with a pair of thick socks.
Freezer Method: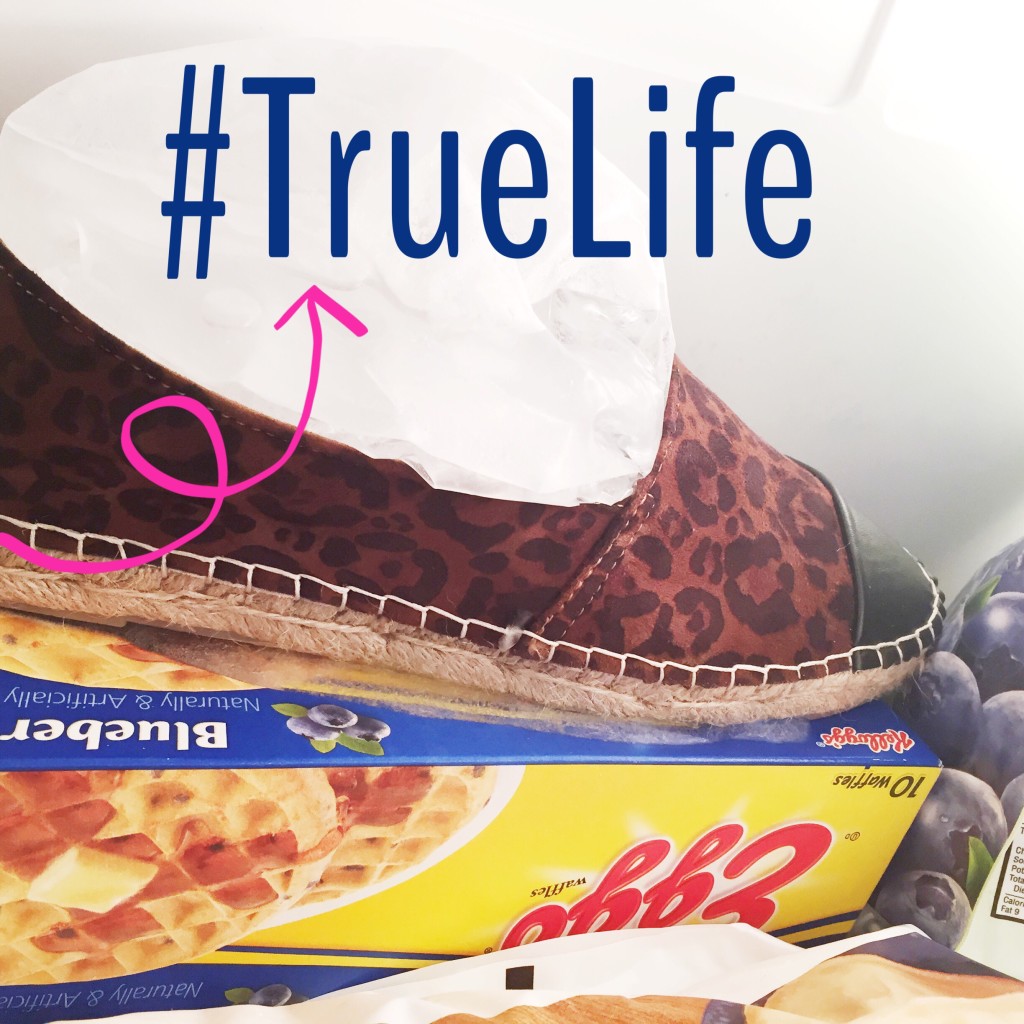 1. Fill a 1 quart freezer safe zip lock bag with water about 1/3 of the way and make sure there isn't any air in the bag.
2. Put the bag into your shoe stuffing it all the way up to the shoe. You may use more than one bag if needed.
3. Keep the shoes in the freezer until completely frozen.
4. Remove the bags and see if the shoes feel better!
5. Repeat again if needed.
Now, I wouldn't suggest buying a pair of shoes that are three sizes too small, but if you happen to get a pair that just feels a tad tight, this may be a great option for you! Have you ever streched your own shoes? Please let me know if you've done this or if you think you may try it out now!! Please be SURE the zip lock is sealed and has no tears, I don't want any gorgeous shoes ruined on my account ; )