Hi there! Happy Wednesday!
Thank you SO much for the support I recieved for my YouTube launch Monday! If you missed it, check out my first YouTube Video, the Mr. and Mrs. Challenge, with my hilarious and supportive hubs : )
Target has some AMAZING things right now!! And two things that I was swooning over from Chanel and Rebecca Minkoff? Well I found two affordable, designer inspired options at Target (Tar-jaaay!).
TARGET HAUL: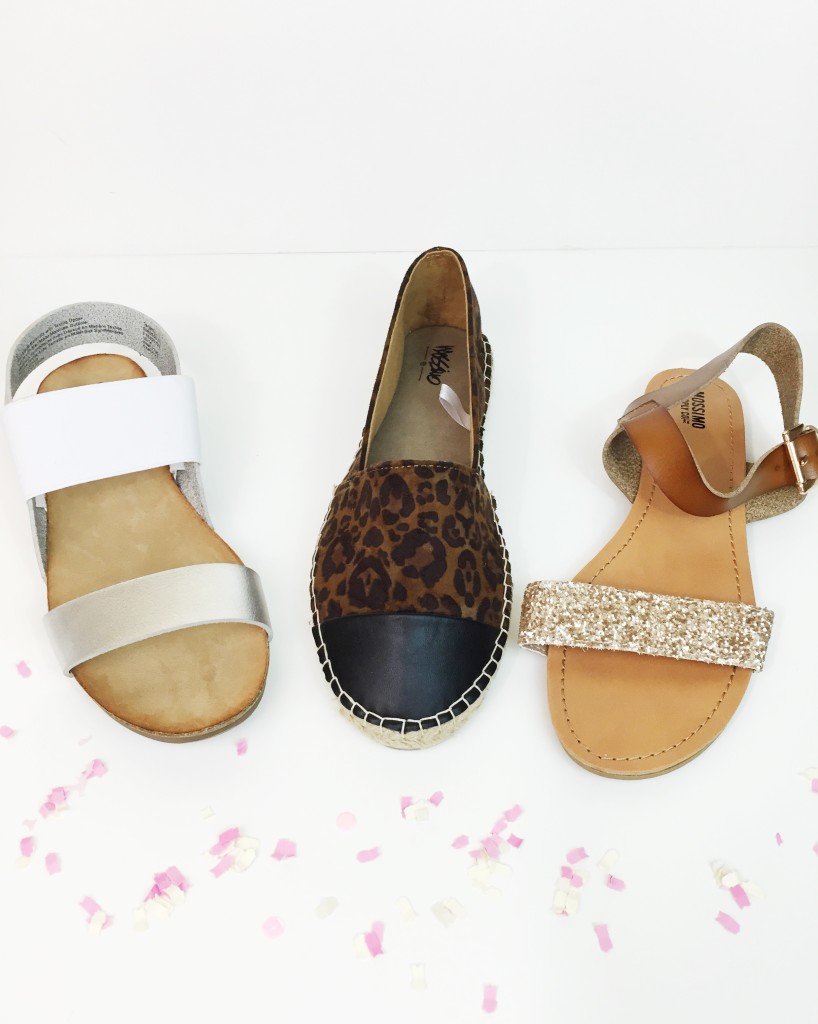 Dianne Cap Toe Espadrille Flat in Brown/Black: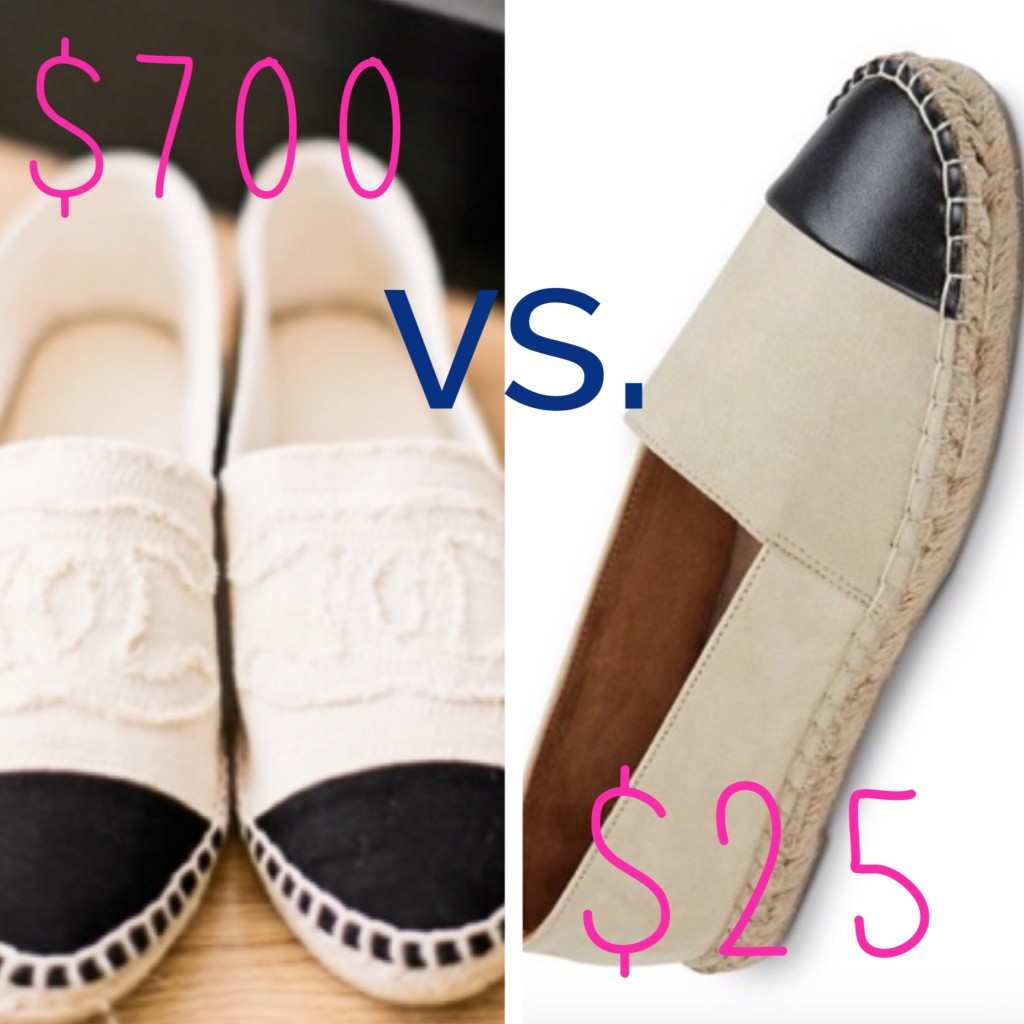 Okay, first of all, how much do these look like the much coveted Chanel espadrilles?! AMAZING! Second, I reeeeally wanted cream, but they weren't in stock when I purchased these, but as long as these seem comfortable I want to grab the cream and maaybe blacks too. I love espadrille flats in the spring and summer!! And these are the most gorgeous ones I've found at an affordable price. Now, they clearly aren't Chanel quality, but they seem comfortable so far. I did order my normal size, and they fit, but if I get more I will go half a size up (I should have read the reviews! whoopsies!).
Tameka Elastic Quarter Strap Sandals in White: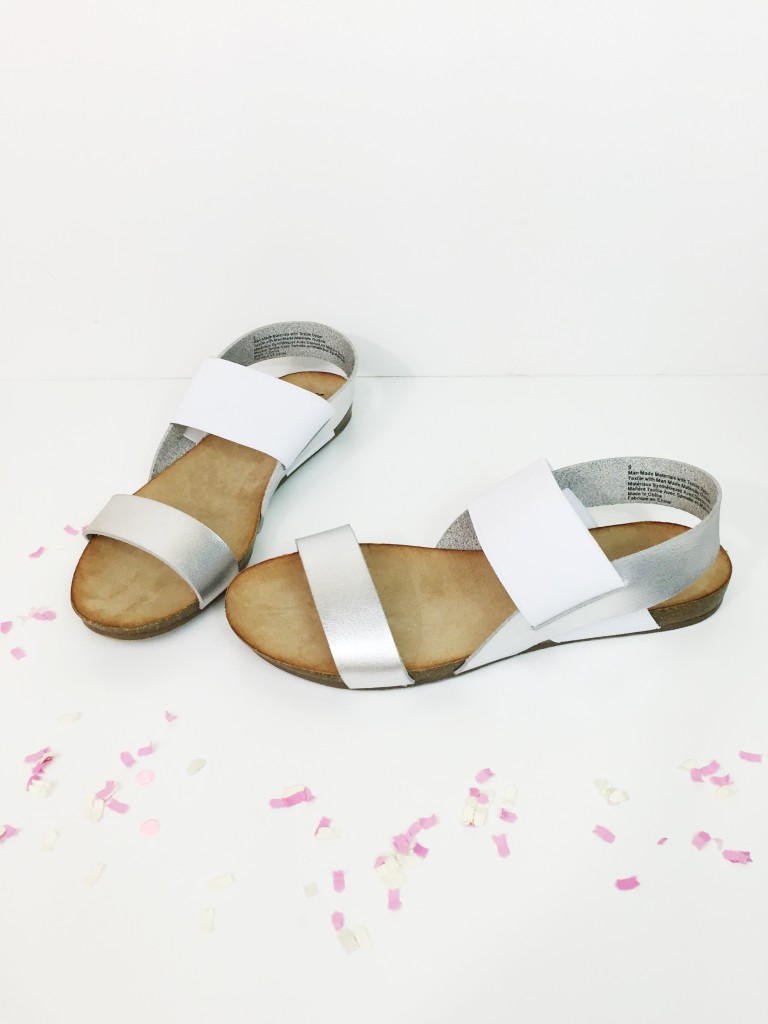 At first I wasn't sure if the elastic strap was going to be way too old (err okay I'll just say it: grandma-ish) for my taste, but it's actually such a cute sandal on! I love how it nods to the Birkenstock which made a huuuge comeback in 2014, but has a new twist. This shoe is seems very very comfortable, but I have only worn it around the house because we STILL have snow here. That's another story! I can't wait to wear these!
Lakitia Embellished Sandal in Glitter: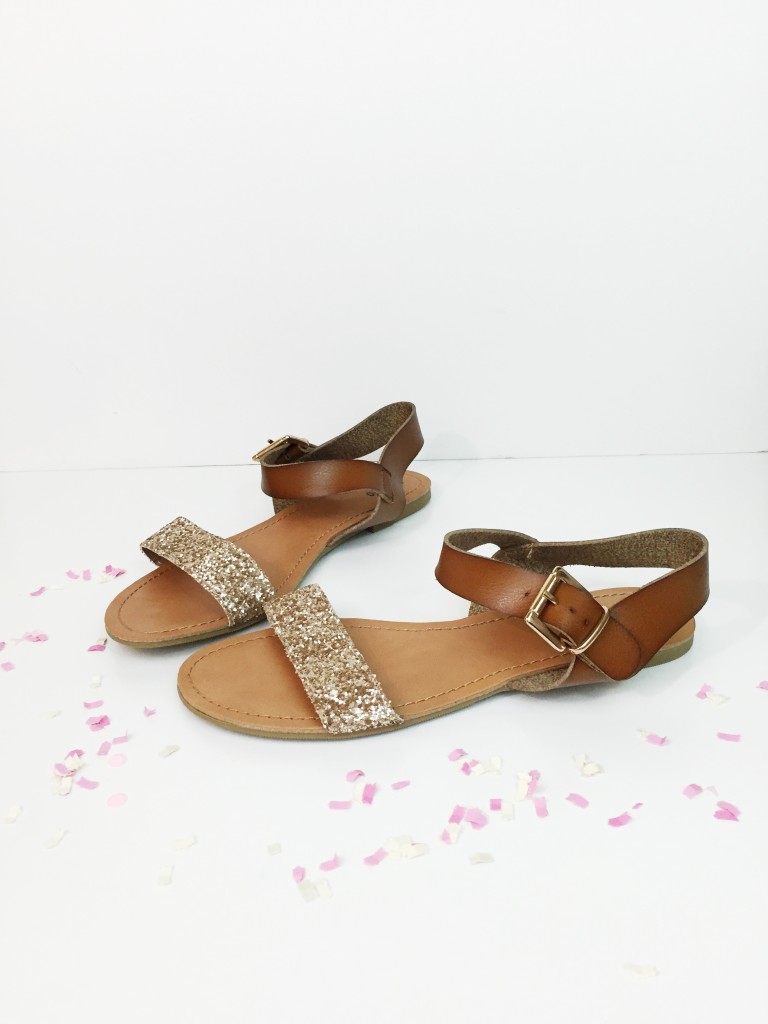 I wanted the version of these from last year but didn't order in time so I ended up with a metalic gold strapped pair that I wore more than any other sandal last summer! So, if you like these I would get them fast! I was able to slide my food in and out of the pair from last year without buckling them (wooohoo! especially for other moms out there!) AND I wore these to the zoo, parades, and other all-day events without blisters! I hope this adorable pair performs as well as the version I got last year.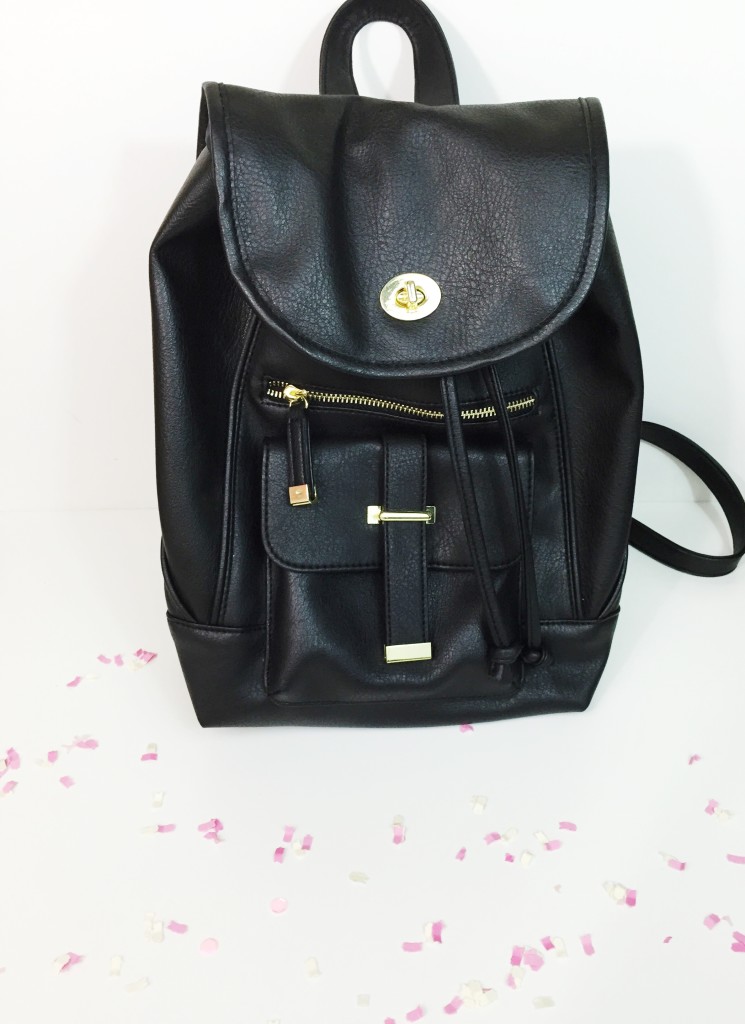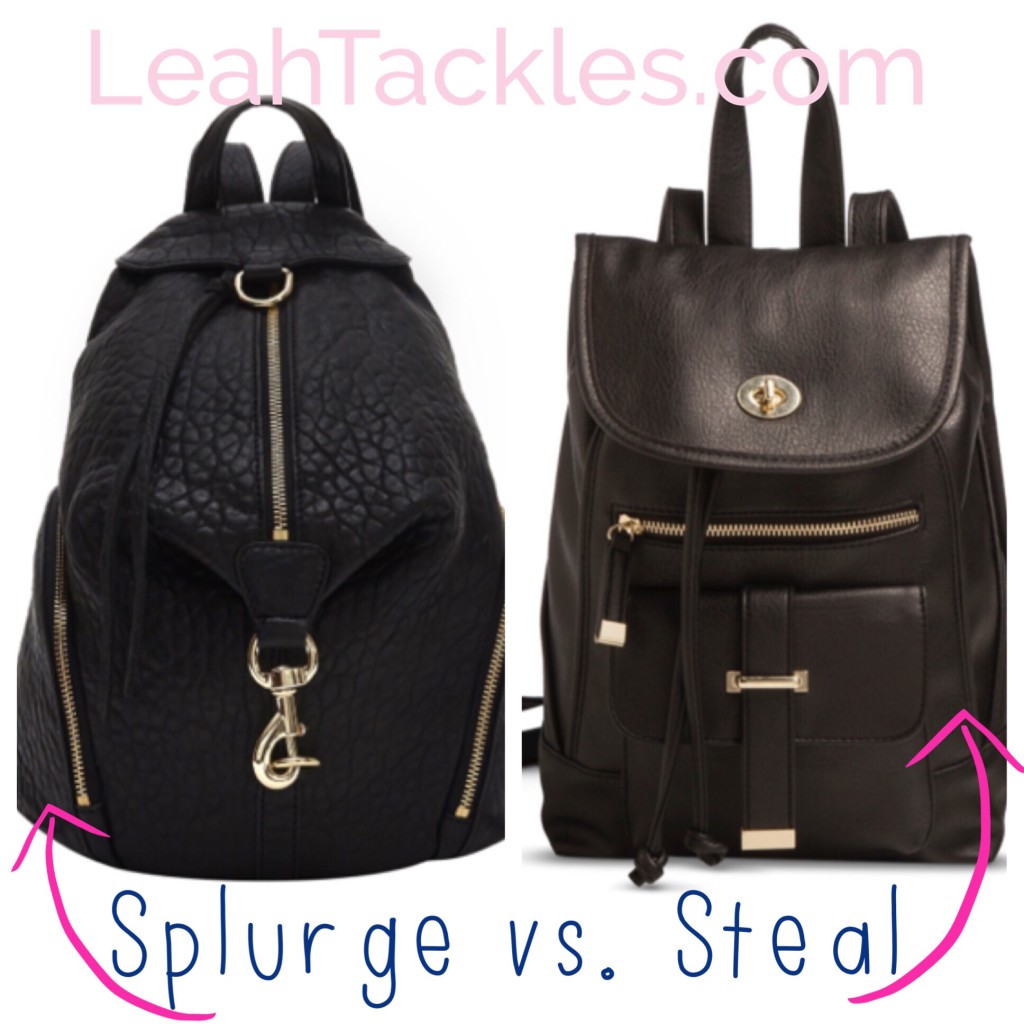 I promise, this link is not doing this bag justice! I saw this in-store, fell in love, but walked away…which I OF COURSE immediately regretted! I am talking was googling this baby minutes after leaving the store, but it wasn't online yet. As I've noticed before with Target, items seem to hit stores first and then about a week or so after will be up online. I ordered it. How could I say no for $29 when the similar Rebecca Minkoff I was lusting over was $300?! Years ago I didn't like carrying purses that were not designer, but I've changed my tune! The quality of bags from places like Target has gone up, and let's be real I have a budget! This bag is going to get a lot of use! There is so much storage, and enough room for a few diapers, a bottle, a lovey…all the things I have to tote around : )
Thank you SO MUCH for reading! If you enjoy this post PLEASE share, subscribe if you haven't already, and "pin"! I appreciate it very much! And don't forget to subscribe to my YouTube channel! Everytime I get a new sub it makes my day!! XO