Hi there! Happy Monday!
Thank you as always for being here! I hope that you had a wonderful weekend!
As most of you know, I have a newborn baby, Logan, and 3 kids 3 1/2 years and under! I am nursing Logan, and need to be able to do so easily without fussing with my clothes. I own a couple of nursing tank tops from Motherhood Maternity and Target, but they are typically $25 each, and then you still need a cardigan or top to wear overtop. I need to have a ton of easy to nurse in stuff because every outfit I wear for the first few months especially has to be nursing friendly, so I turned to Google for some help! I found some tank tops by Undercover Mama, but they looked pretty simple to re-create, so I decided to google further for a DIY option.  I then found the blog BabyBellyKelli and her tutuorial on how to repurpose an old cami into a nursing cami. Her blog is really cute, so be sure to check it out : )
NURSING CAMI/TANK TOP DIY:
What You'll Need: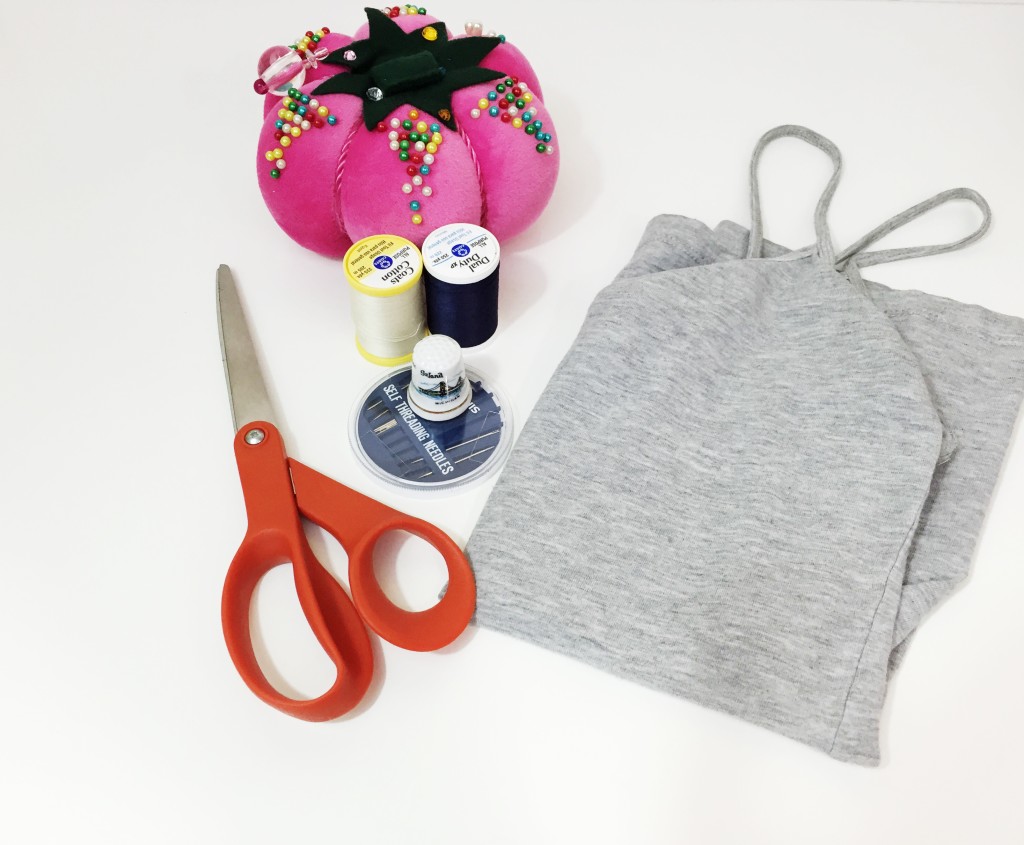 A cami style tank top
*TIP: I used some that I had from Forever 21. I like the ones *without* a shelf bra, but that is entirely up to your personal preference. If you don't have any cami tanks you want to use, I definitely suggest the ones from Forever 21 because they are anywhere from $1-4 dollars each.
Thread (it's nice if it matches the cami, but it won't be seen by anyone but you so whatever you'd prefer)
Scissors
A Needle
A Clip Down Nursing Bra (My favorites are the Motherhood Maternity Seamless Bras or Sports Bras)
Step 1: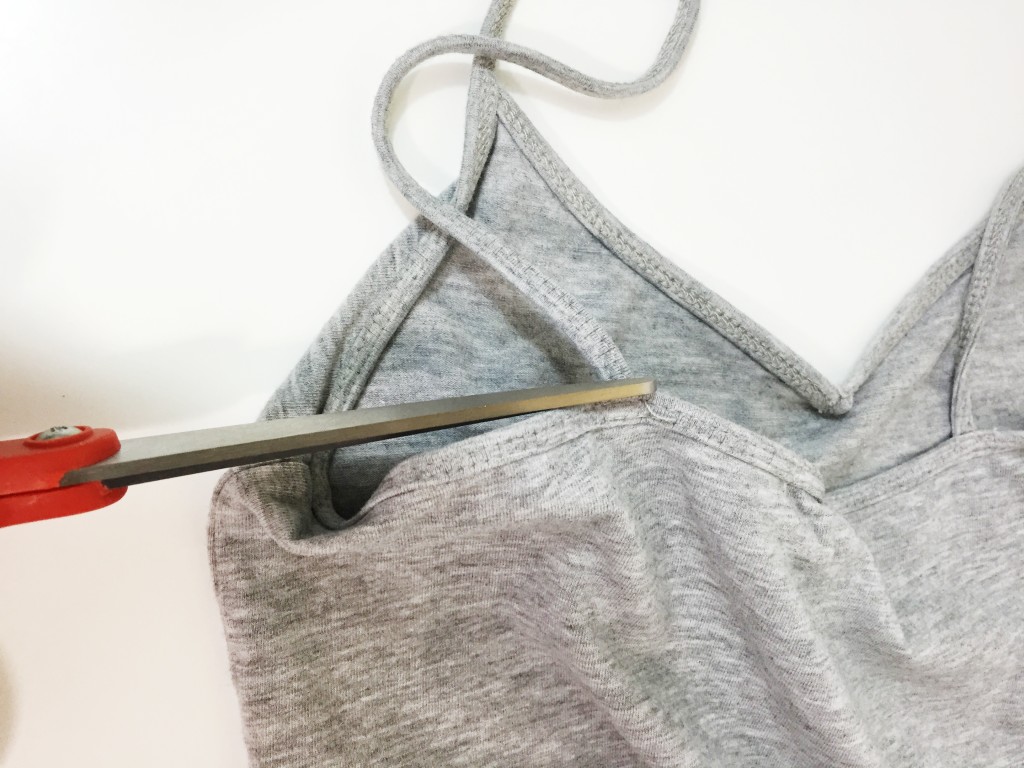 Lay the cami down and cut the straps at the back of the cami as close to the tank top as possible while being careful not to cut the cami itself.
Step 2:
On the front of the cami cut each strap so that about 2 inches of strap is left.
Step 3: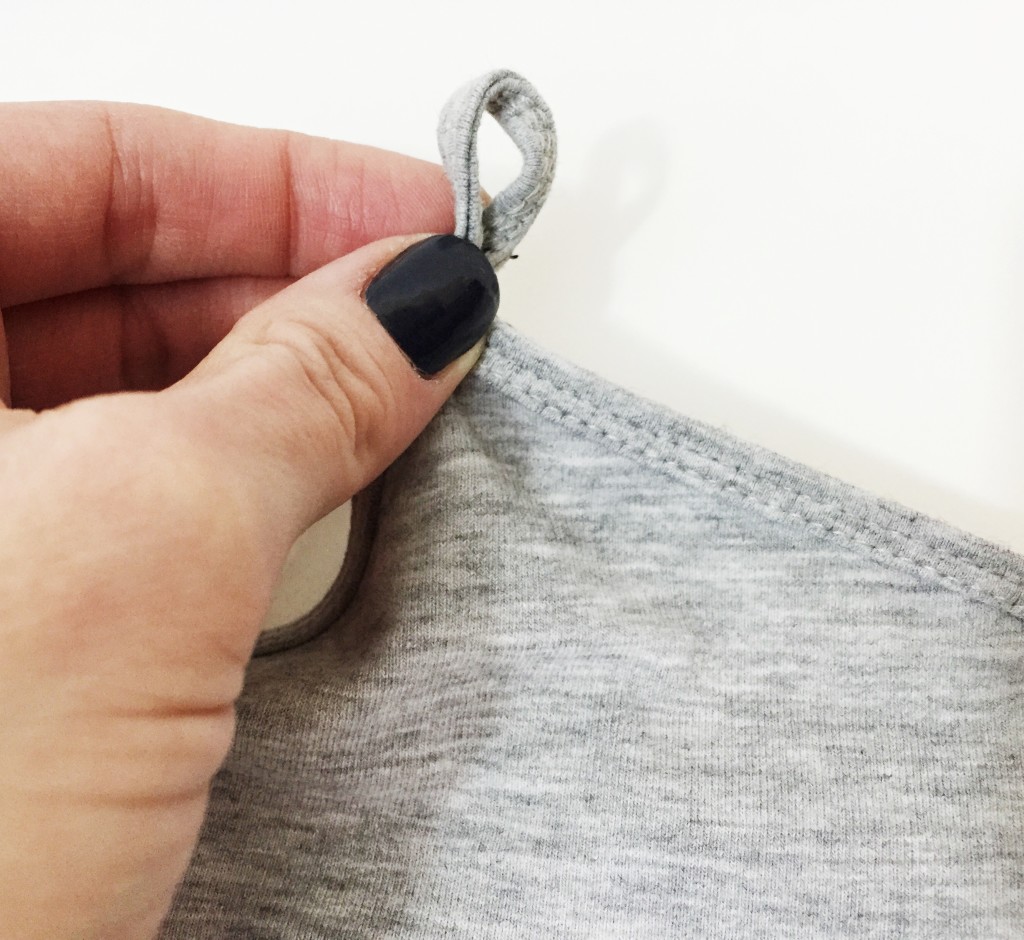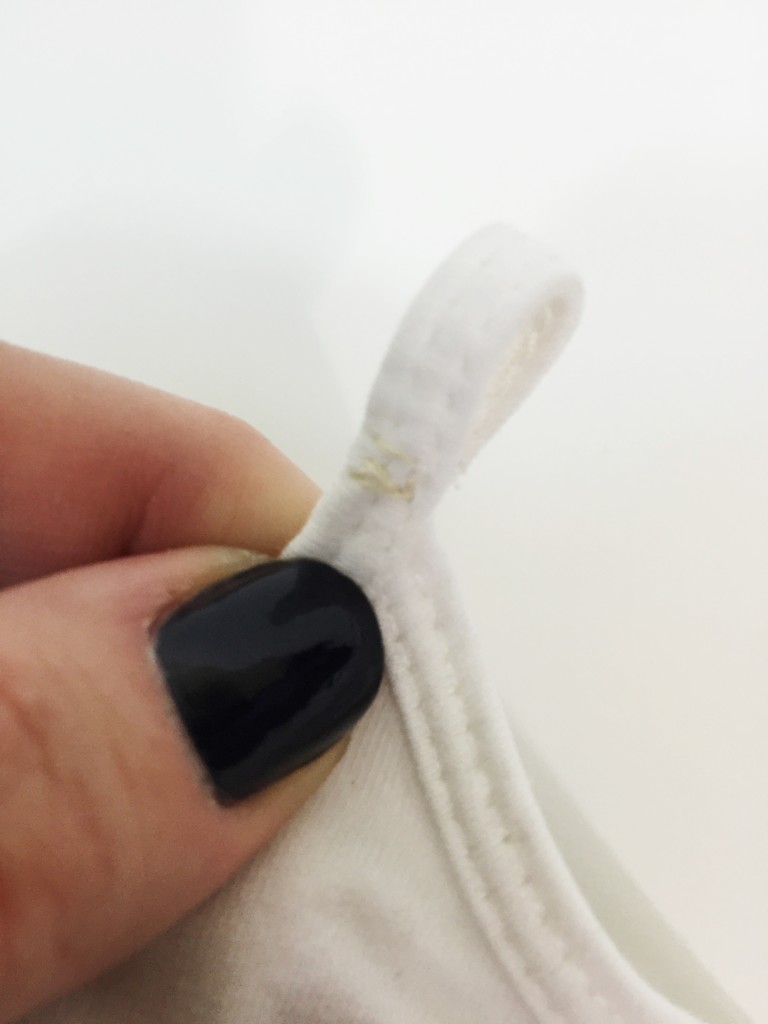 Using your needle and thread sew the 2 inch strap into a loop. I doubled up my thread and tied a triple not at the end. I started on the inside of the cami and pushed the needle out so that the string was on the inside. I did about 5-7 stiches per strap just to be sure it would be very secure! The last thing you want to worry about while nursing, especially in pubic, is that your nursing tank isn't going to hold up! Do this to both sides of your cami. I made 5 camis in about 30 minutes, it was really fast once I got going! Please excuse my messy stitches on the gray cami, it bothers the perfectionist in me, but hey nobody else will see it!
Step 4: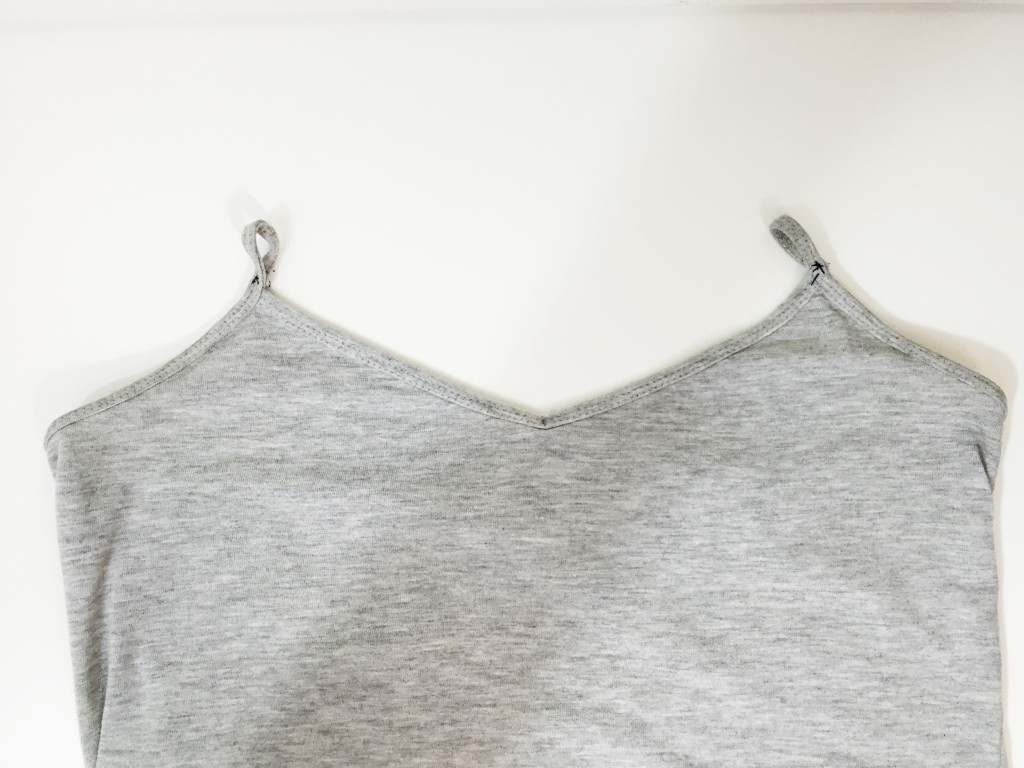 Put on a nursing bra and then unclip it. Put on your cami. Put the loop that you made over the clasp of the nursing bra and then reclasp your nursing bra. Ta-da! How awesome is that?!
I wanted to be sure to test out one of these before sharing this tutorial with you, and I nursed in public without any issue! This is actually EASIER to me than my other nursing tanks, because I just have to unclip my bra instead of unclipping both a nursing tank and nursing bra. I am thrilled with these results and now I just need to find some great, affordable cardigans to go over them to get me through winter with a new baby who looooves to eat!! : )
If you found this DIY tutorial helpful *please* "pin" this post to your Pinterest or share it with one of the button links at the bottom of this post! It's super easy, promsie!
Don't forget to enter my DIAPER GIVEAWAY for your chance to win 140 diapers! Have a fabulous week!!