Hi there! Happy Wednesday!
As promised in Monday's blog post, today I want to share my Ipsy bag for December! If you don't know, Ipsy Glam Bag is a $10/month subscription where you get 4-5 deluxe size samples or sometimes full size products in makeup, hair, nails, and skincare. Do you subscribe to Ipsy? I would love to hear about what you thought of your bag this month!!
December Ipsy Glam Bag: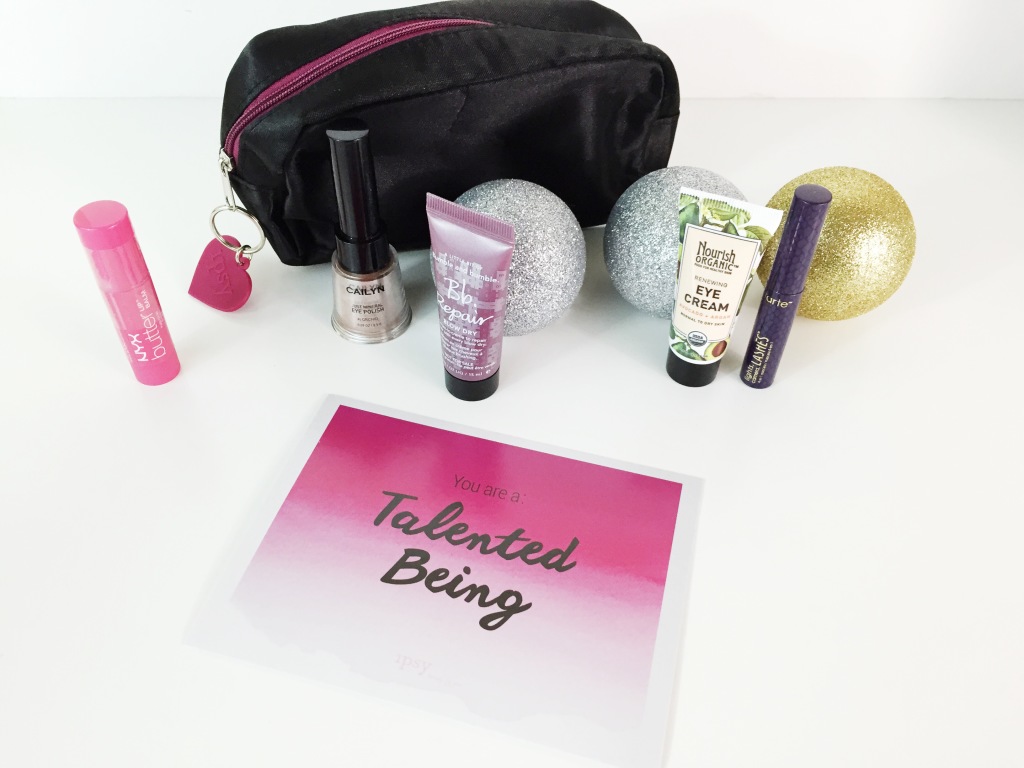 Bag and Theme:
I think the theme "Thinking of You" is sweet and the card says  "You Are a Talented Being" which I love, I am saving the card to put on my desk or vanity! The bag is really simple and nice, it reminds me of bags that my mom would get at department stores when I was little, which I would then steal and carry around like they were fancy purses!! I was *so* elegant : ) : )
Bumble and Bumble BB Repair Blow Dry Serum-in-Creme:
Even though this is tiny, I am excited for a sample from Bumble and Bumble! I actually don't blow dry my hair too often, I try to let it dry naturally since I put enough heat on it curling it regularly. I am excited to give this a try!
Cailyn Just Mineral Eye Polish in #5 Orchid: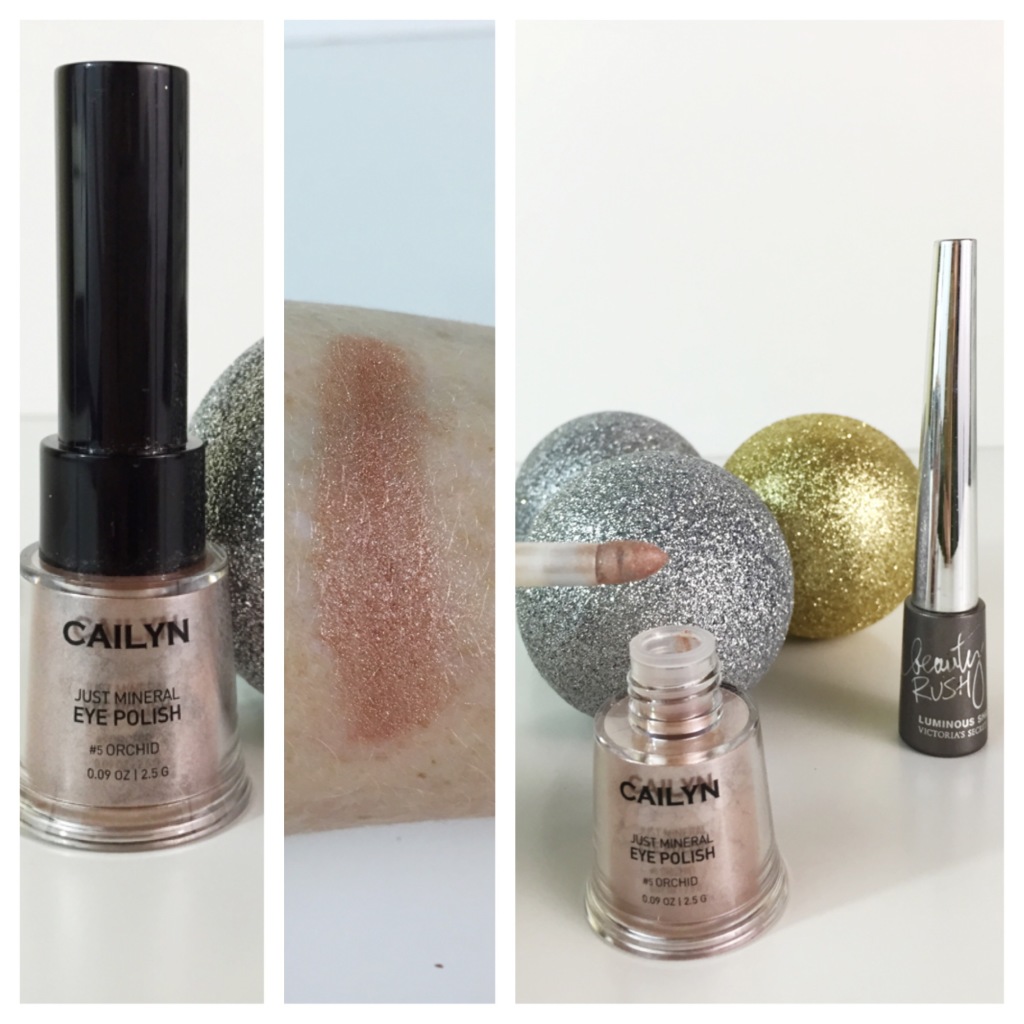 I thought this was nail polish at first! I am not a fan of loose eye shadows for everyday use because they can be messy and take longer to apply, but this color is reeeeeally gorgeous!! The packaging and applicator remind me of Beauty Rush Luminous Shadows that Victorias Secret carried several years back. I am going to give this a shot because with a little blending this might be a gorgeous one-shadow look! Not my favorite thing, but hoping to get some use out of it. The pigmentation seems to be good, and of course there will be fallout with a loose shadow, but we will see how it wears! Did anyone else get this? What are you thoughts? I would love to hear what you think!
Nourish Organic Renewing Eye Cream with Avocado + Argan for Normal to Dry Skin:
Typically with eye creams I want something that's a little more potent and will really help me combat dark circles and fine lines, but because I am pregnant this is a great gentle and safe alternative. This feels rich and very moisturizing for the delicate eye area.
Tarte Lights Camera Lashes in Black: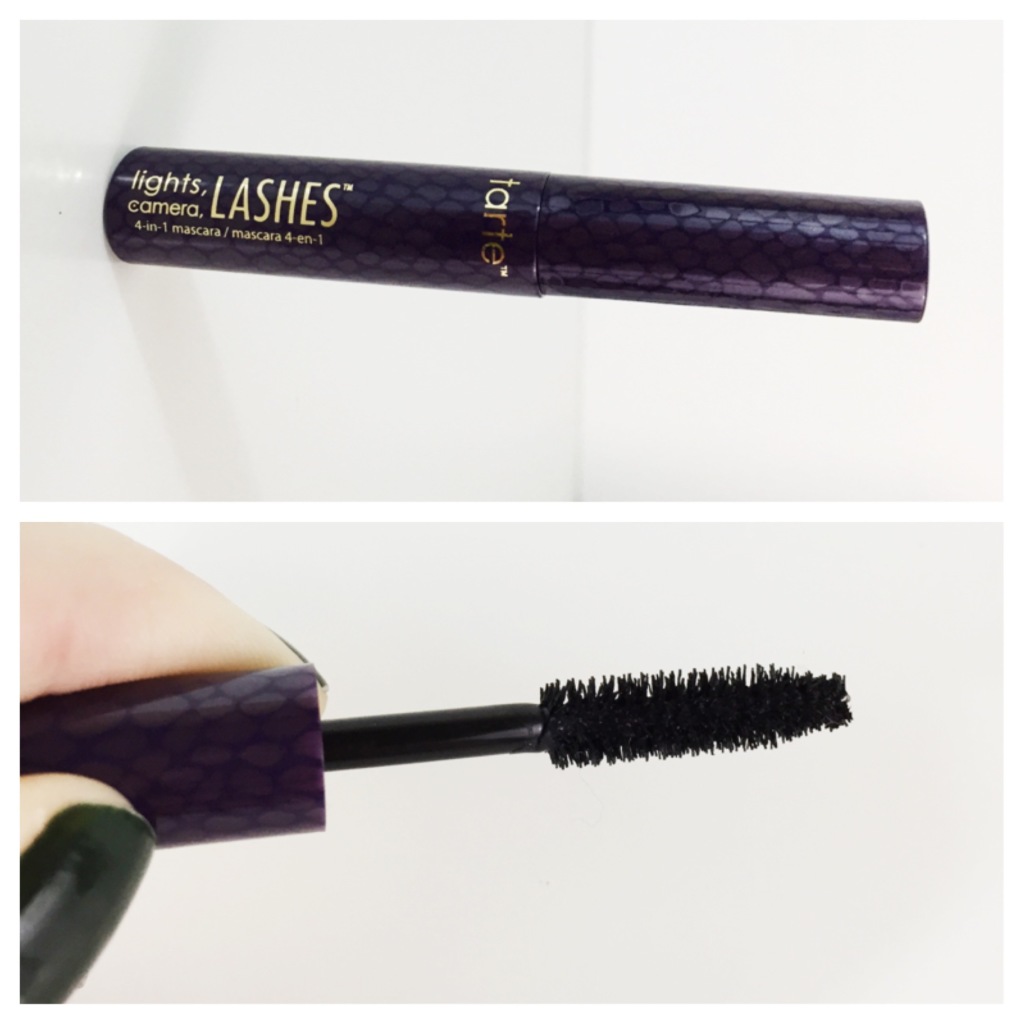 I have sooo many mini mascaras, but I love trying new ones and this is a formula I know I love!! I always wear a water proof mascara as my first layer because I haaaate when mascara transfers, but this is a great mascara that builds beautifully on itself!!!
NYX Butter Lip Balm in Parfait: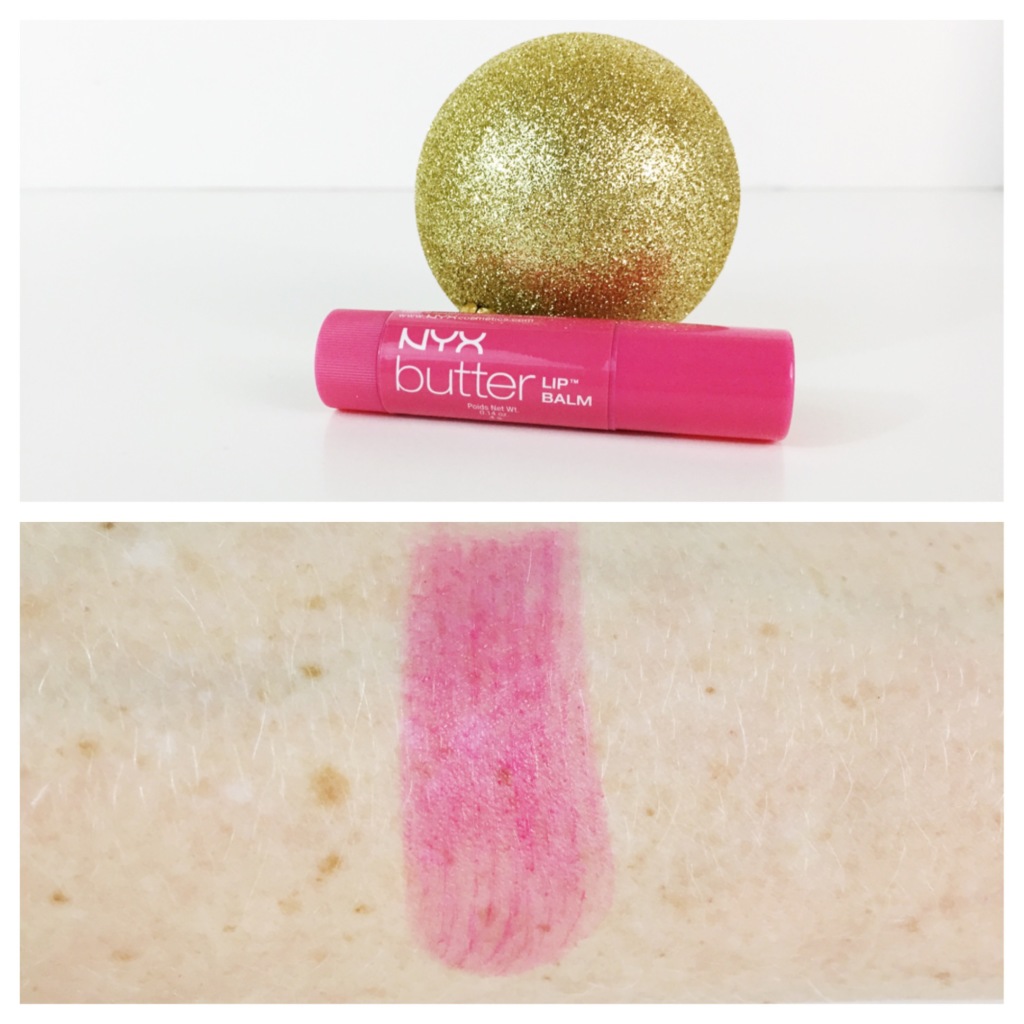 I am suuuper happy with this! I LOVE NYX lippies, and I've never tried one of their butter balms but I love their butter glosses! My lips have been so dry this pregnancy, but I like to have color on my lips, so a tinted balm like this is fantastic! This is going to be packed in my hospital bag (which I need to do….liiiike now! I'll be 37 weeks Friday!) for sure!!
Overall I am once again really happy with this months bag!! There isn't anything that I won't use or at least have fun trying, and it is definitely worth the $10! Do you subscribe to Ipsy? What did you think of your bag this month? If you're interested in more information, you can find it here.
Thank you for taking the time to read my blog! I hope that you enjoyed this post : ) Have a WONDERFUL weekend! Can you believe it is almost Christmas!?! And Happy Hanukkah to those who celebrate!