Hi there! Happy Wednesday!!
Last Christmas I wore a skirt from Preppy Pink Shop and I loved it so much that I knew I wanted to wear another one this year. I had a whole year to swoon over the skirts on the Preppy Pink Shop Instagram and resisted ordering skirts all summer long since I was pregnant. As most of you know, I'm still pregnant, and now I'm VERY pregnant, but I decided to email Justice, the owner of Preppy Pink Shop, and ask about a custom maternity skirt for Christmas. Justice responded quickly, was super friendly and wonderful to work with! Her custom service was fab and I will be ordering from her often in the future! I am obsessed!
ABOUT PREPPY PINK SHOP:
Justice makes beautiful handmade skirts, but also has headbands, bows, scarves, keyfobs, belts, clutches, and jewelry. Everything on the website is ADORABLE, and I think the price range is awesome because it's all reasonable and there are budget-friendly options. You can order both on the Preppy Pink Shop Etsy Store or off the Preppy Pink Shop site. And if you aren't following her Instagram, do so immediately! You can also follow her on Twitter and Facebook...seriously, who wants to limit themselves when it comes to this eye candy?!
THE SKIRT:
A gold brocade with a removable red bow custom made fully lined skirt to fit over the basketball I'm smuggling!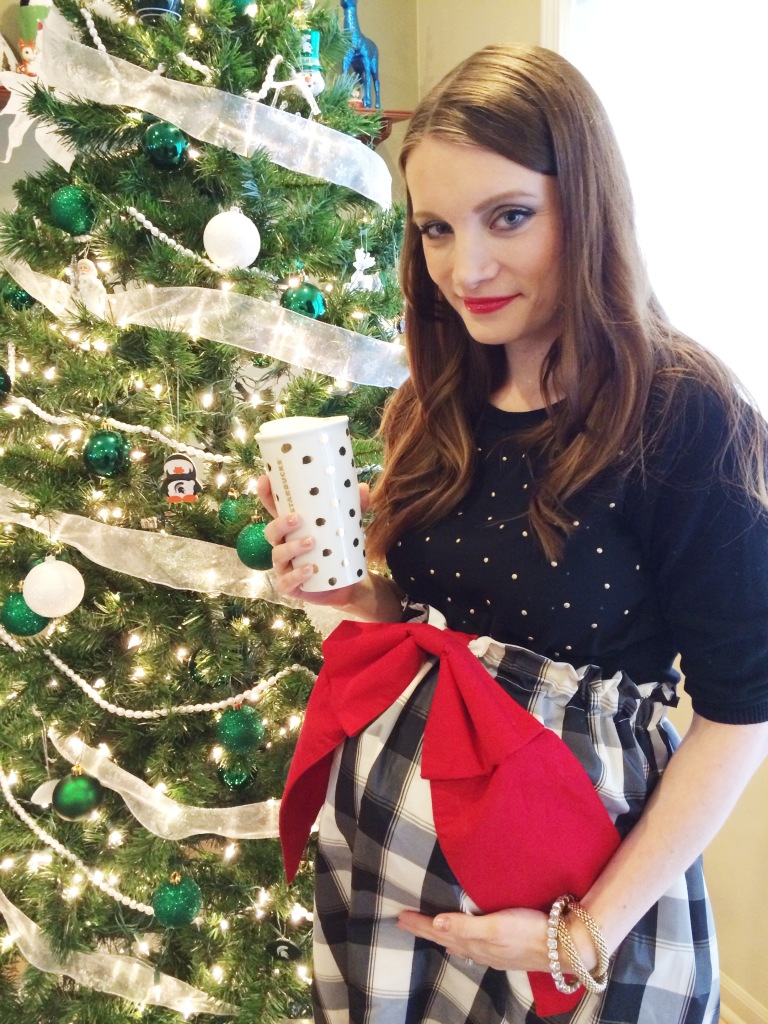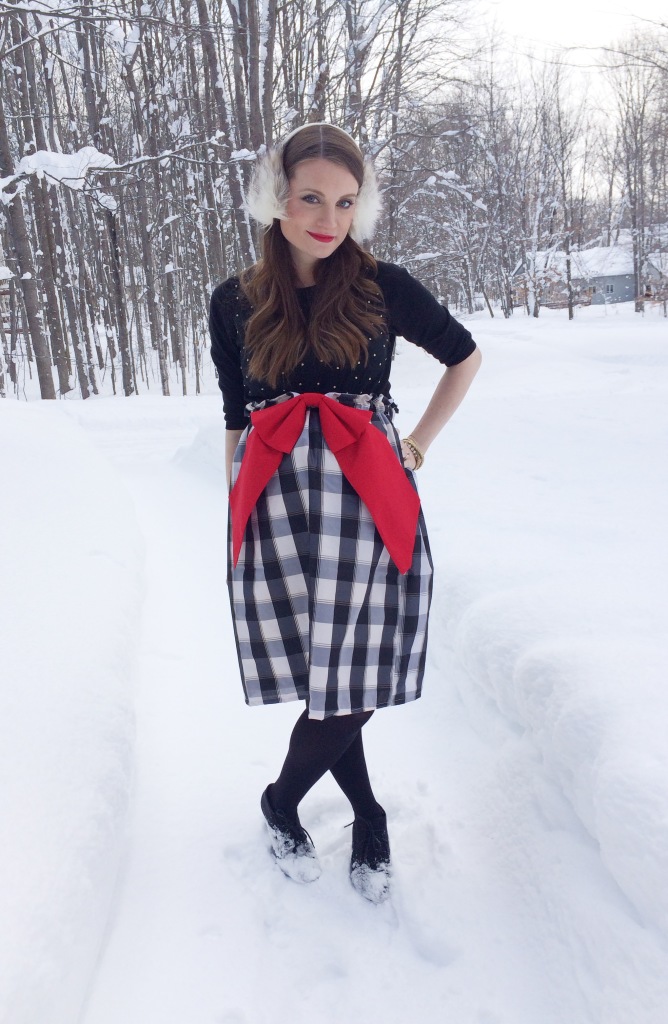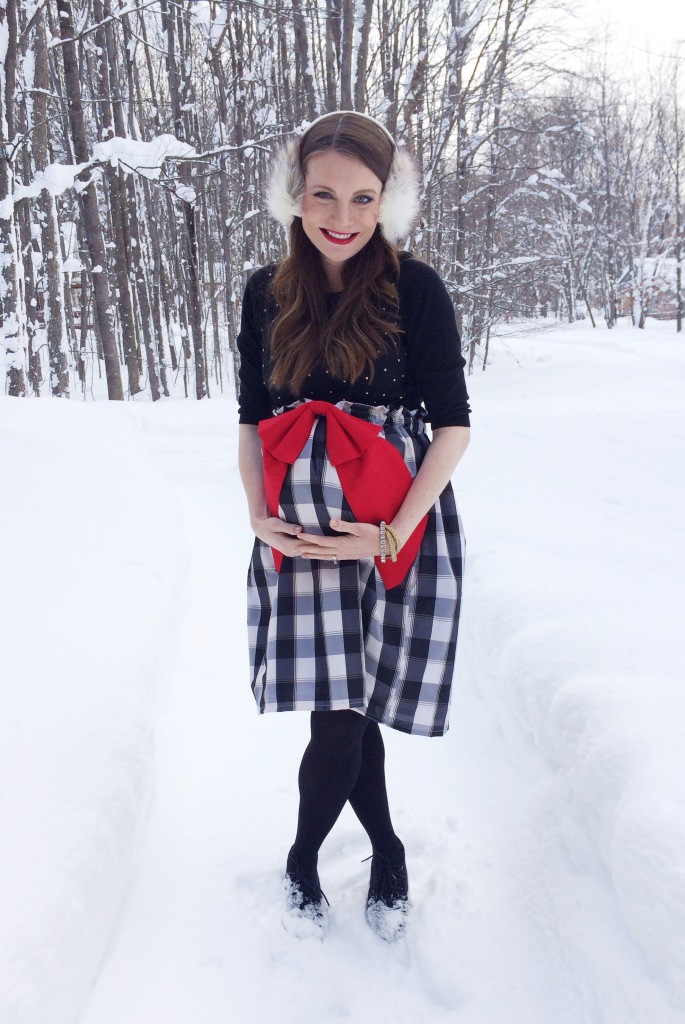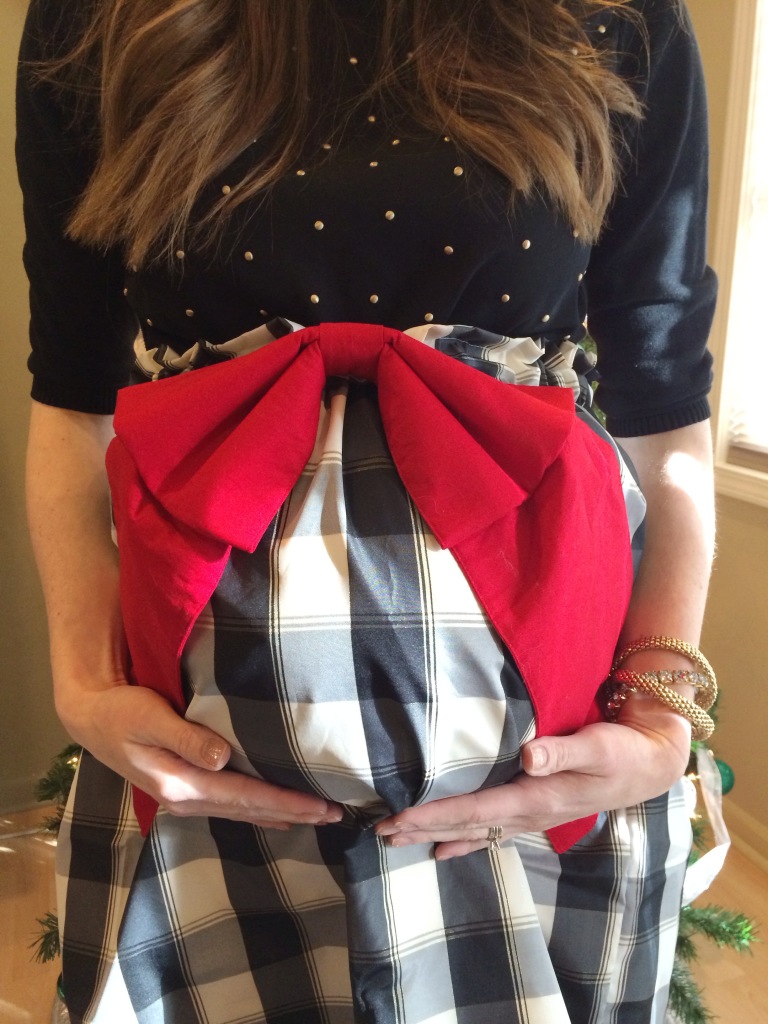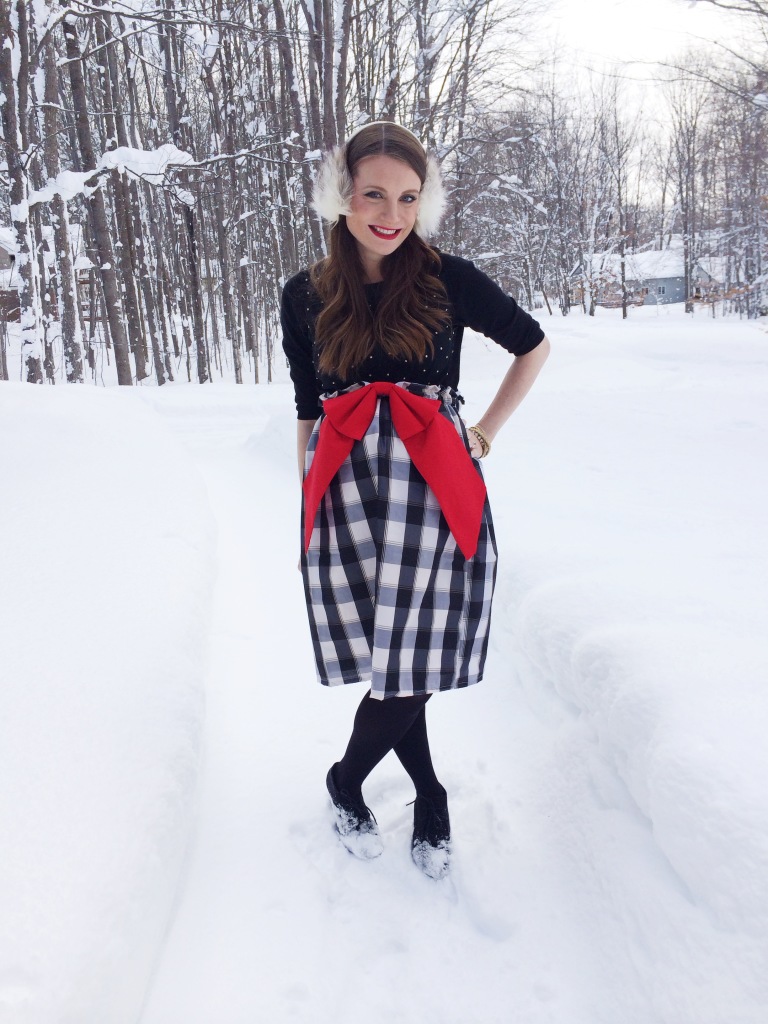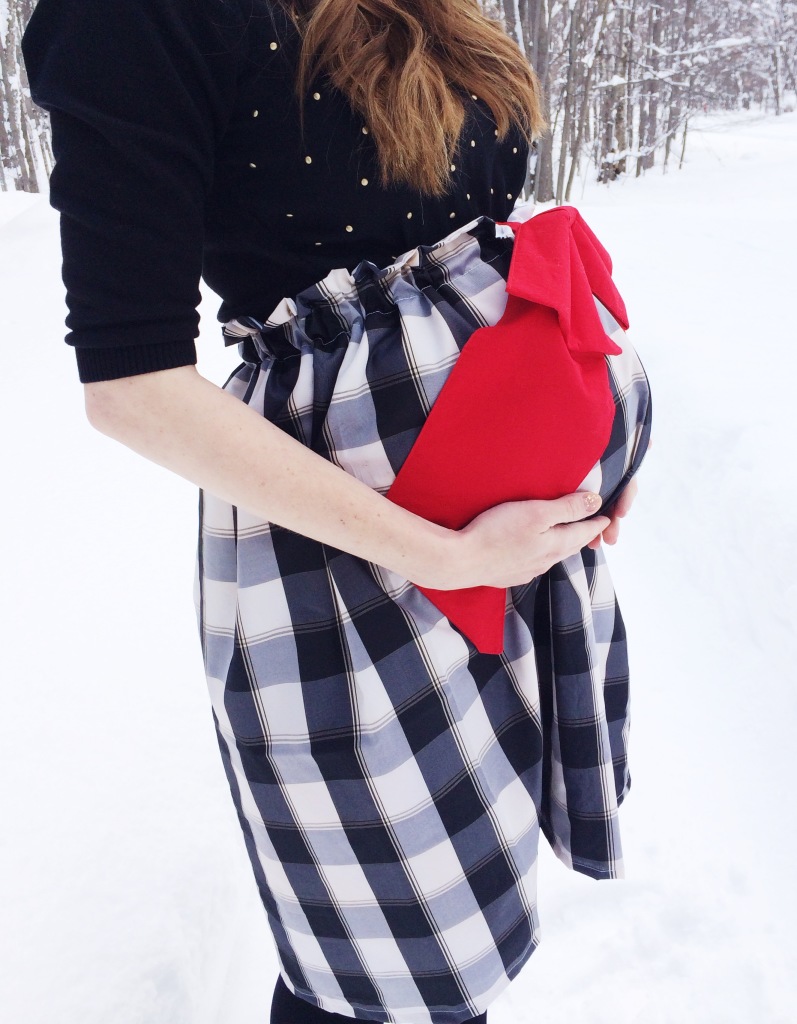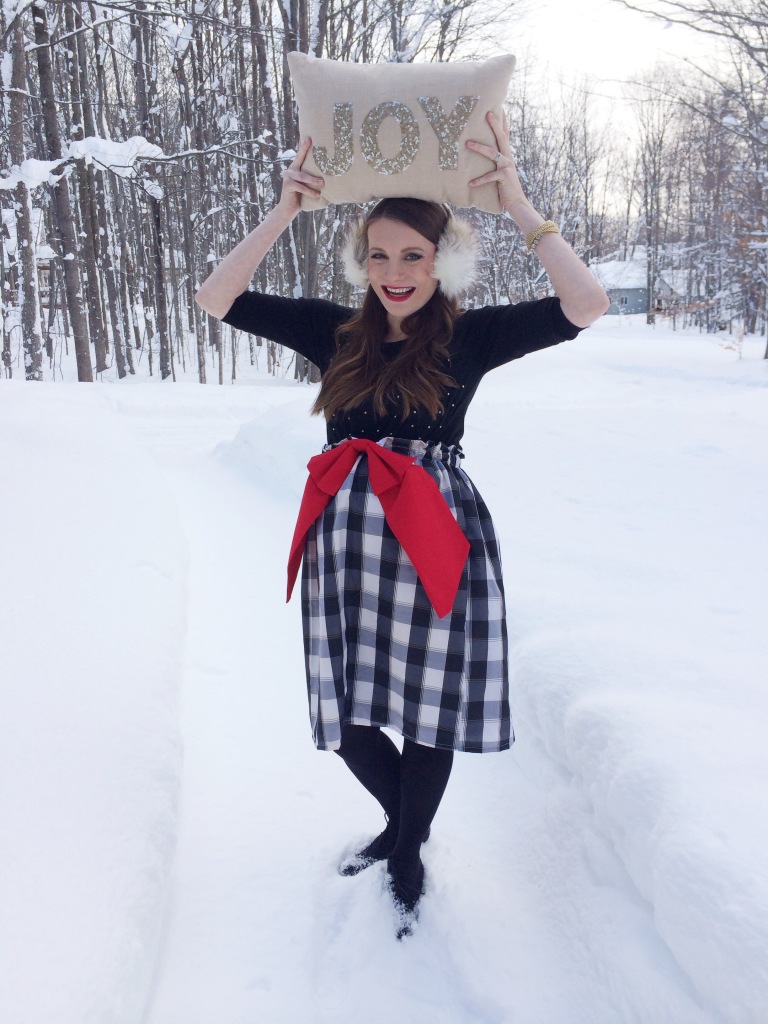 OUTFIT DETAILS:
Skirt: Preppy Pink Shop, of course! ; )
Sweater: Express
Tights: Target (maternity)
Booties: Express
Earrings: Boutique
Bracelet: Express
Lipstick: Urban Decay Revolution Lipstick in 69
As always, thank you SO much for reading!! And please share (check out the easy click and share buttons at the bottom of all my posts!!!) and make sure you're subscribed!!! It's free, easy, and you'll get emails only when I post something new!! Have a great weekend!!!