Hi There!! Happy Monday!
When my husband and I first moved in together we were fresh out of college living in a small apartment. We stored our now huge combined collection of DVDs on a floor to ceiling bookcase and that worked fine….for awhile! Fast-forward to living in our first house with two toddlers…the DVDs on a bookcase wasn't going to cut it! For one, I don't like the way it looks in a room that is a central focus in our home. But even more importantly, DVDs left out where the kiddos could reach isn't an option! At first we just had all of our DVDs in a giant bin in our basement, but we ended up never watching any of them or when we wanted to we had to dig through all of the unorganized DVDs. Finally, I decided to tackle the DVD project. I knew that we had close to 1,500 DVDs ( I know, I know….craaazy!) to store and that I wanted it to be organized….so today I share what I did to organize a LOT of DVDs.
HOW TO ORGANIZE YOUR DVDS:
1) I bought 3 cases off of eBay that were very similar to this although I can not find the exact case anymore. I do know that sometimes eBay stores/sellers will give you the option to "make an offer" and TOTALLY take advantage of that!! Obviously you don't want to make a super low-ball offer, but especially if you're buying 2 or 3 cases, it is worth seeing if you can get a little bit knocked off.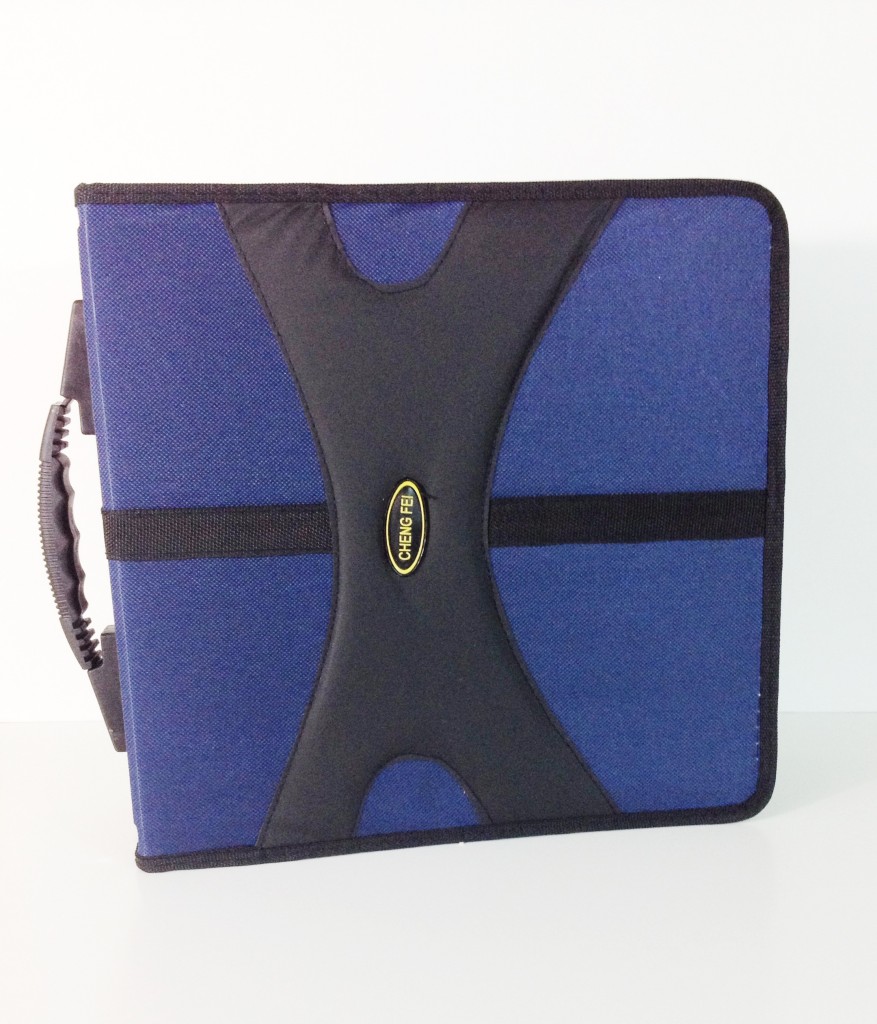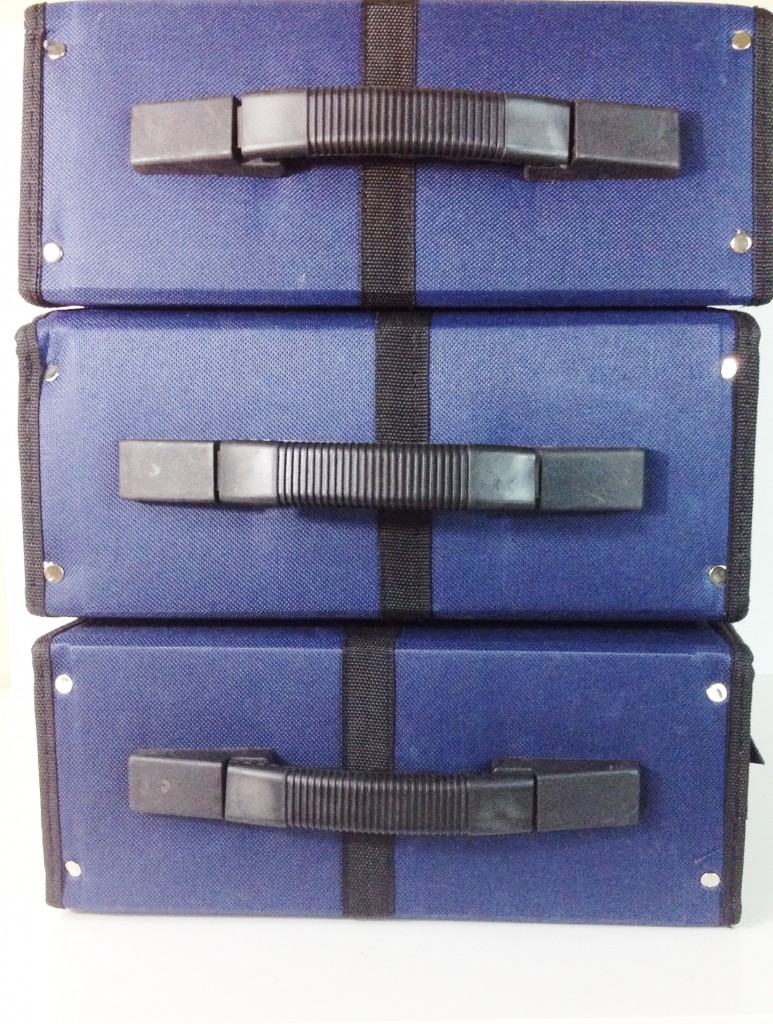 2) I seperated all of our DVDs by genre (you can do as many or as few categories as you want) and then alphabetized the DVDs. Alphabetizing them is optional, but I love the way it turned out and it didn't take too much extra time.
3) I put the DVDs into the cases by genre and in alphabetical order.
4) I typed up all of the movies, printed out the sheets, and put them in clear page protectors to have at the front of the cases for quick reference. This step is totally optional!! I do realize that as we buy more DVDs there won't be spaces to put them into and that they won't be on the list, but for now my plan is to just add them (overlap the DVDs where needed) and write the title in pen wherever it would alphabetically be on the list. I don't think it will be too big of a problem since we hardly ever buy DVDs anymore. We are BIG into Netflix and Hulu Plus, so we rarely add to our hardcopy collection. If you have any better ideas for what to do when I add more DVDs, please let me know! I would love ideas!! : )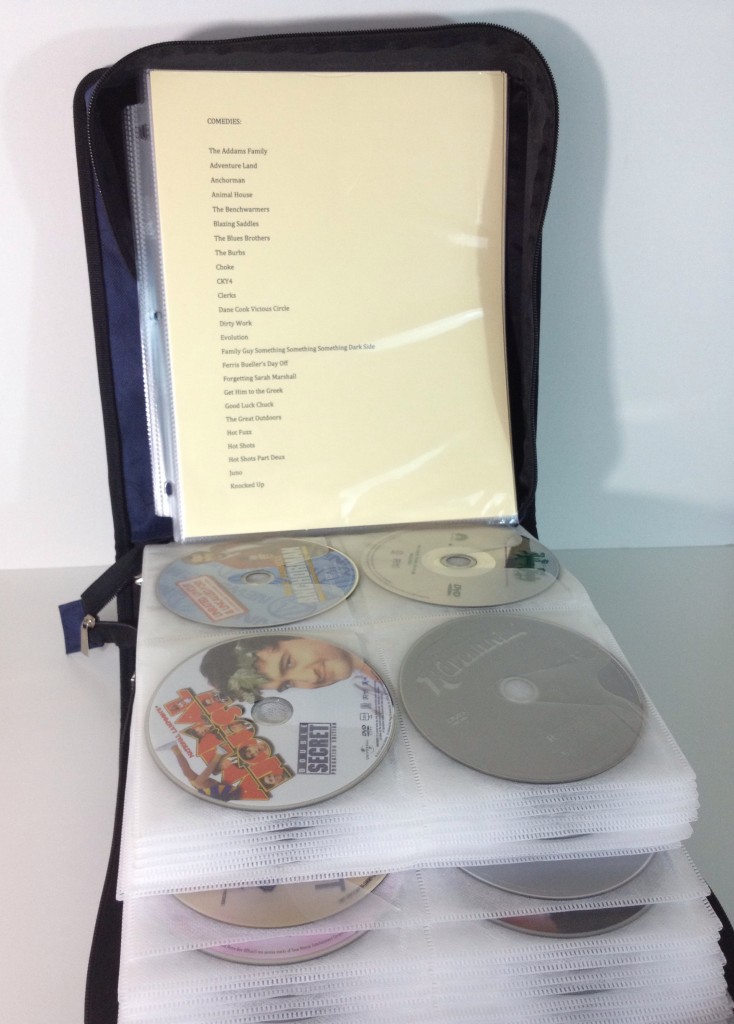 5) Enjoy your perfectly organized DVDs!! I know this project make seem super time consuming, but I did it all over a couple of evenings while watching TV with my husband, Stephan. I *love* the way that this turned out and it is so nice to be able to easily find a movie or show on DVD to watch!!
Thank you so much for taking the time to read this! How do you store your DVDs? I would love to hear what other people do! I hope that you have a fabulous start to your week : )
DON'T FORGET TO ENTER MY GIVEAWAY FOR A BEAUTIFUL BRACELET FROM ELL AND EMM!! A $42 VALUE!!