Hi there! Happy Wednesday!!
I am SOOOO excited to announce my first giveaway!! I have been a huge fan of Ell and Emm jewlery for well over a  year now! I remember getting my hands on my first necklace and wearing it whenever possible. Jenn, the owner and creator of Ell and Emm (named for her daughters, how cute is that?!), is super personable and helpful! Her instagram is gorgeous….get ready to drool!
WHAT I AM GIVING AWAY:
The bracelet I am going to give away is the Giant Koko Cuff, which I have and adore! It is a gold plated thin cuff with two giant pearls, one slightly larger than the other, on each side.  *Note: When I first got this it was SO tight on my wrists, which I consider to be pretty small already, but I was afraid it would snap if I pulled it to be slightly bigger…it didn't ; ) Just do so carefully! I noticed that she had this noted on the page for it as well.
PICTURES OF THE GIANT KOKO CUFF: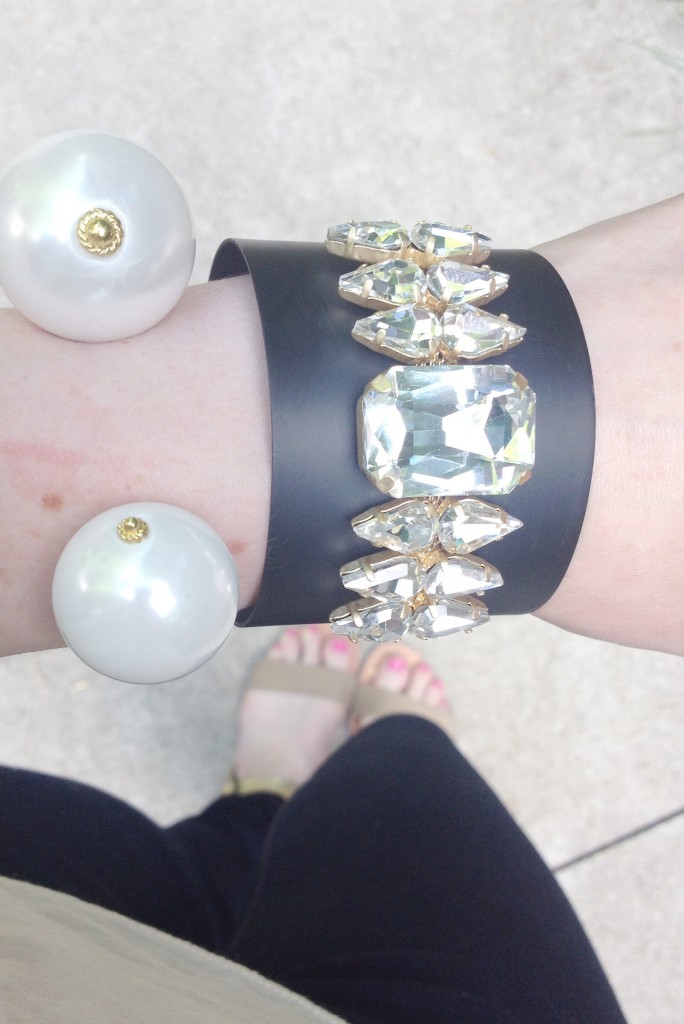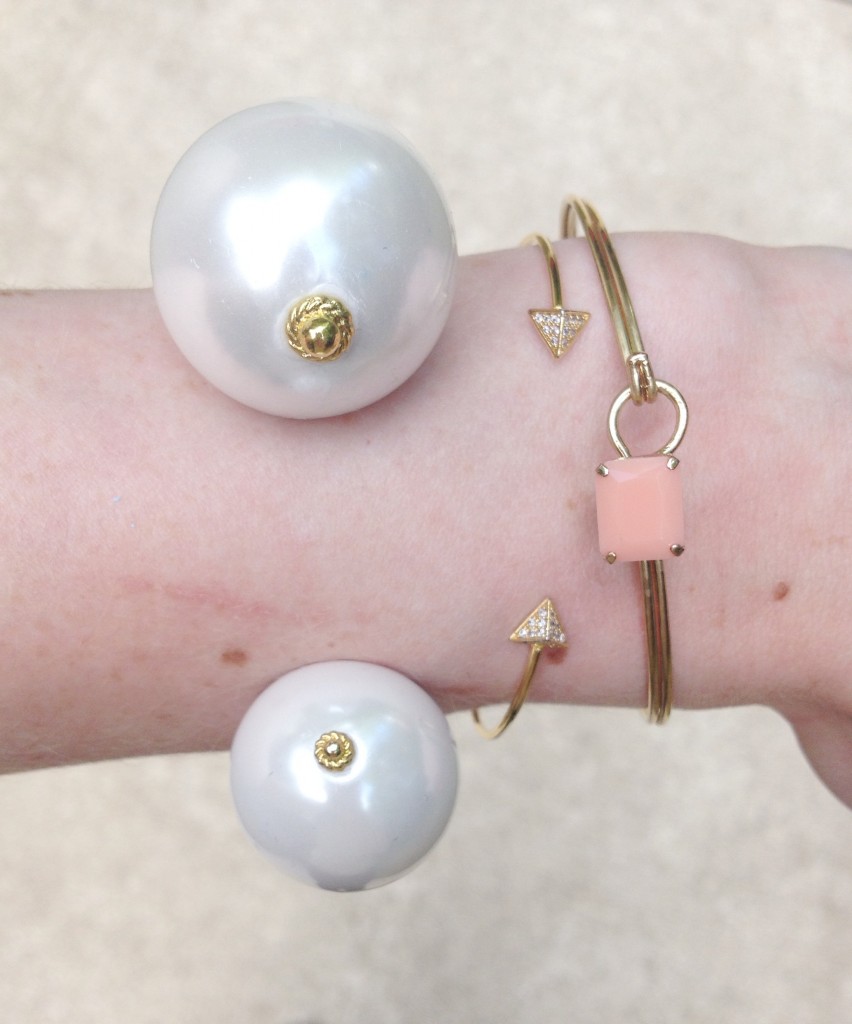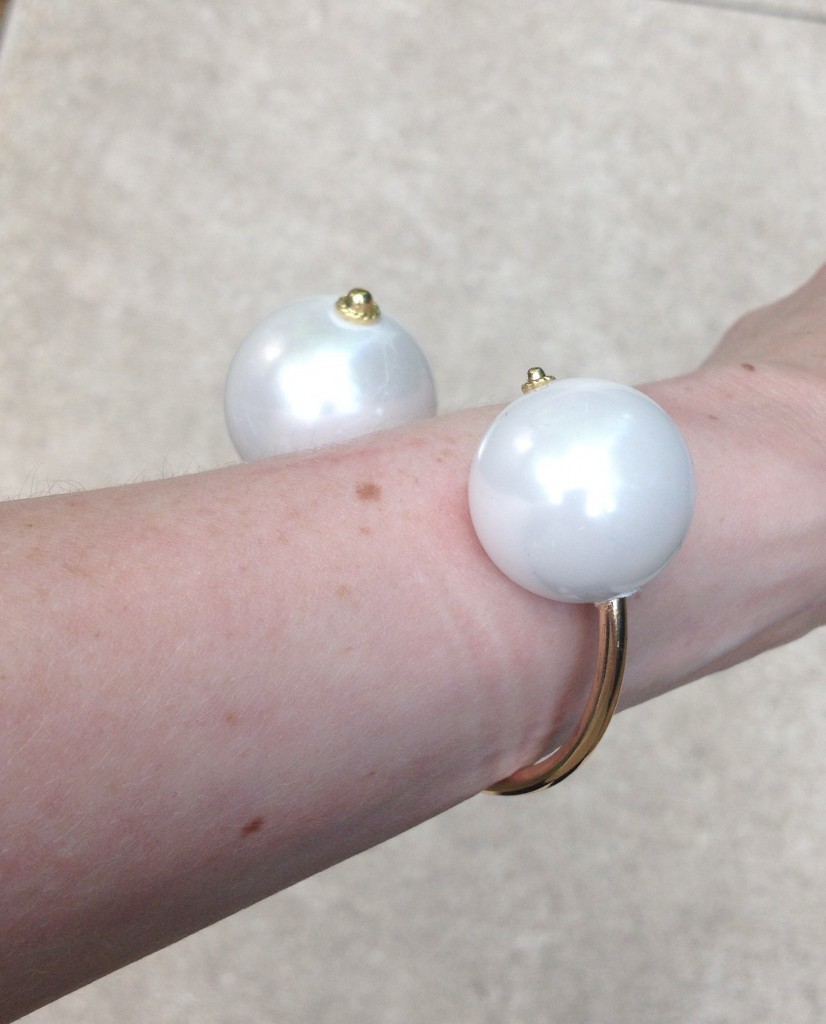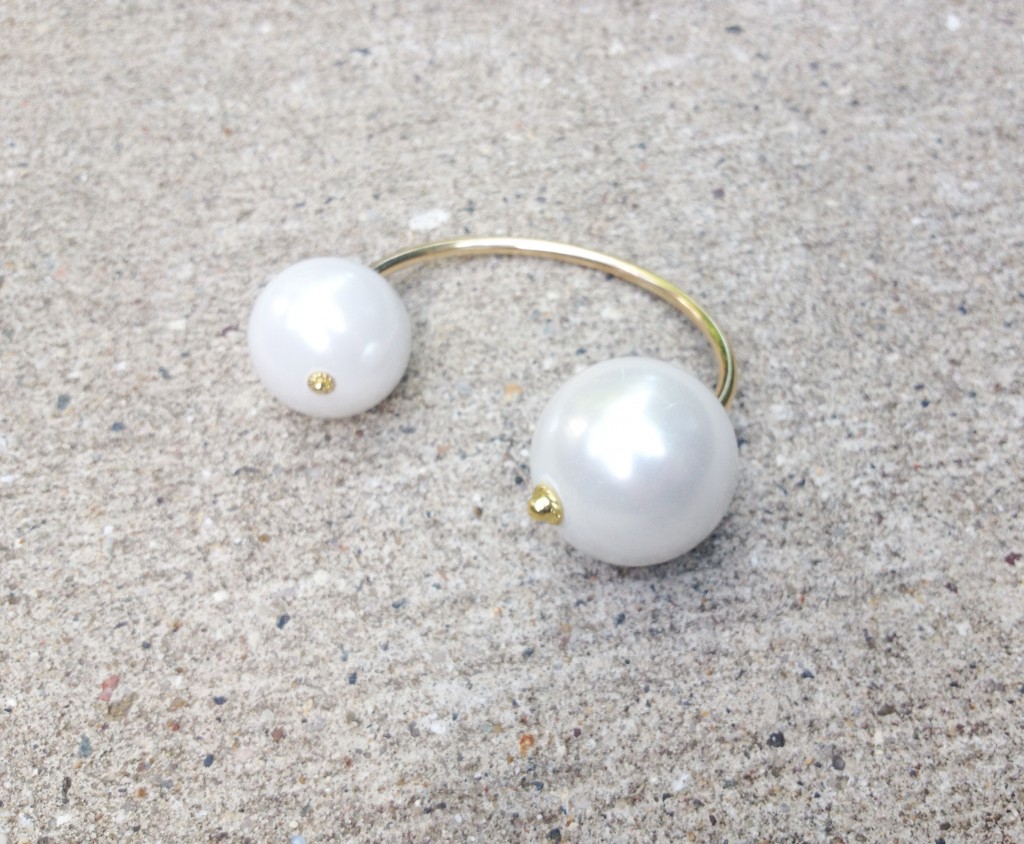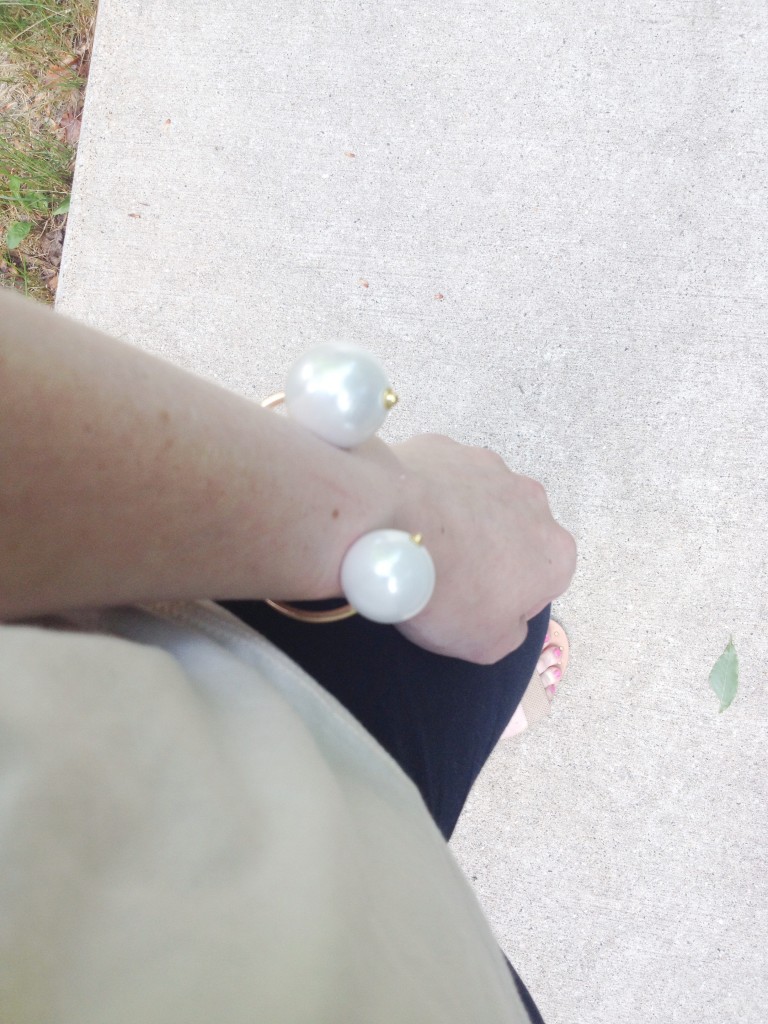 HOW TO ENTER THE GIVEAWAY:
1) Comment on this post telling me what your favorite summer accessory is. Commenting is *easy* promise! Just click the link by the title of this post and you enter your first name, email, and comment : )
2) You *MUST* be subscribed to my blog! To subscribe enter your email into the subscription box on the right side of the page! You will then get an email that asks you to confirm that you subscribed and that's it! You'll just get emails when I post something new.
That's it!!
EXTRA ENTRY OPPORTUNITY:
If you'd like to gain extra enteries you can 1) Share this post on your Facebook, 2) Share this post on your Twitter, or 3) Follow me on a social media platform you are not yet following me on and you will get an entry for each new like or follow (Instagram, Facebook, Twitter, Luvocracy, Pinterest).
RULES:
1) This giveaway is limited to those in the United States but eventually giveaways will be opening up to subscribers everywhere!
2) If you are under 18 years old you must have permission from your parents to enter the giveaway!
3) A random selection website will determine the winner to keep things fair.
4) Once the winner is contacted they will have 48 hours to respond and after that I will select another winner.
5) This giveaway will end in two weeks!!
See?! SUPER easy!! Get excited!! I have been wanting to do a giveaway for my supporters for awhile now and am thrilled to be doing so! The more subscribers I get, the more giveaways I can do : ) Have a fabulous day!!