Hi there! Happy Monday!
I hope that you all had a wonderful 4th of July weekend! Lately I have been enjoying posting more pictures of my family, and if you'd like to see my recent posts you can see them under the "Family" tab at the top of this page. My most recent family post, Our Trip to Mackinac Island, has some of my favorite summer pictures so far : )
Captain America, an eagle, and a mom : )
Captain America was a *HUGE* hit at the parade!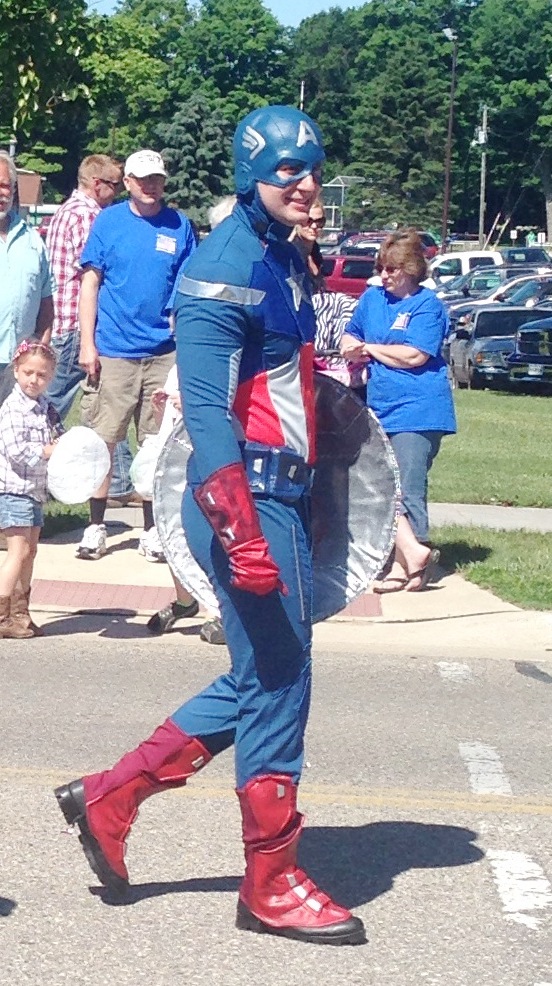 Our Hailey doll won queen : )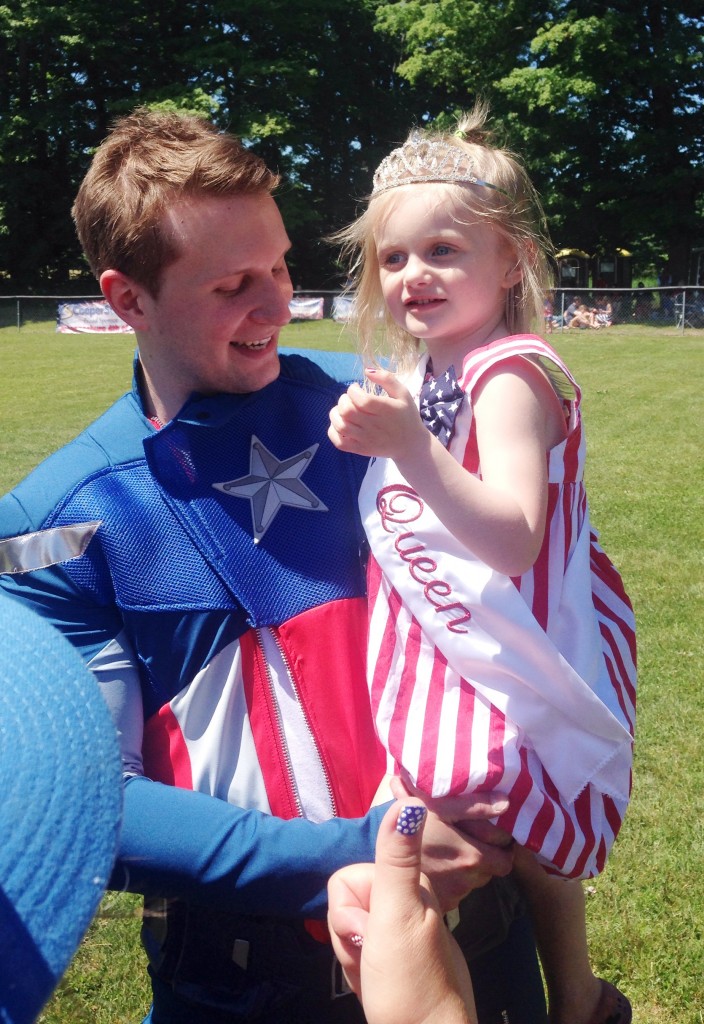 She said "Just like Elsa" (from Disney's Frozen) ; )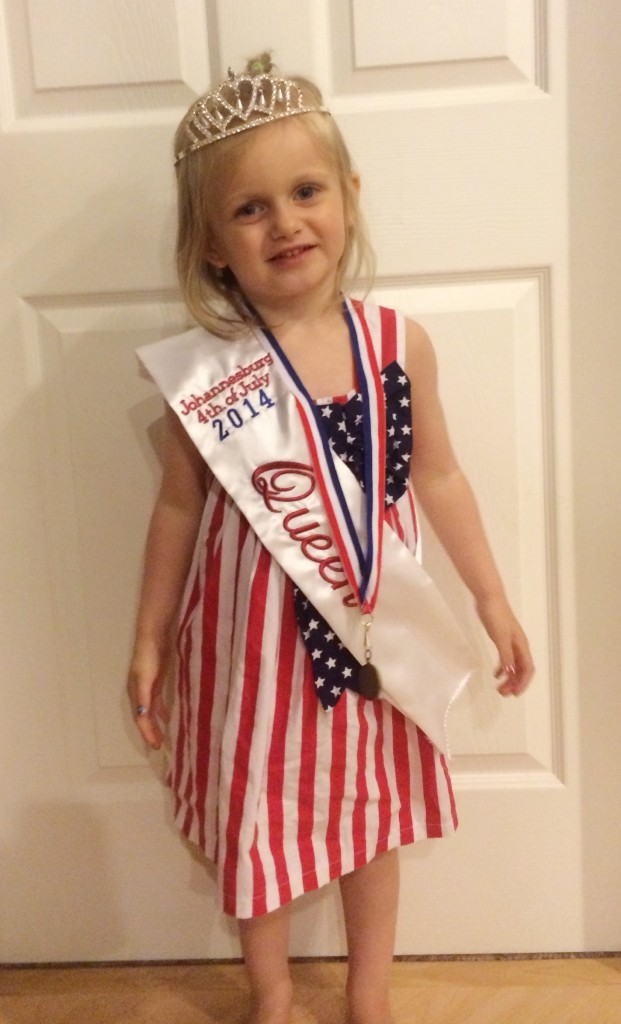 Happy Birthday U.S.A!
Getting creative and using a dresser drawer for nap time for Connor!!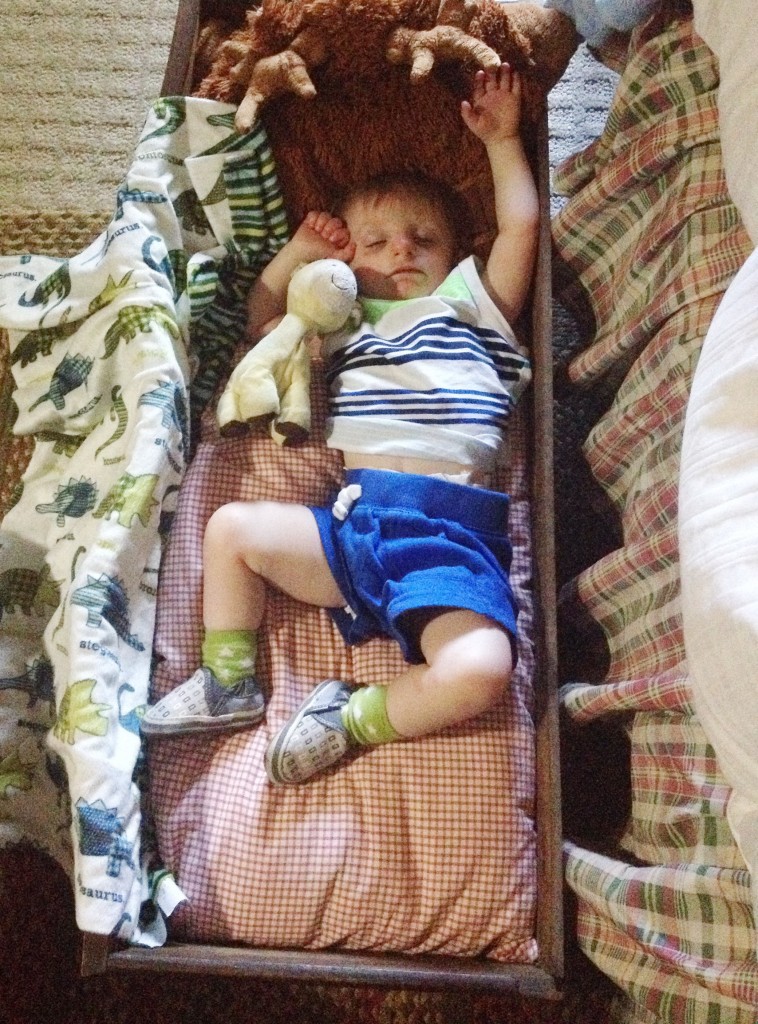 Hailey found a sled in one of her Gigi's garages and decided it was a perfect carriage ; )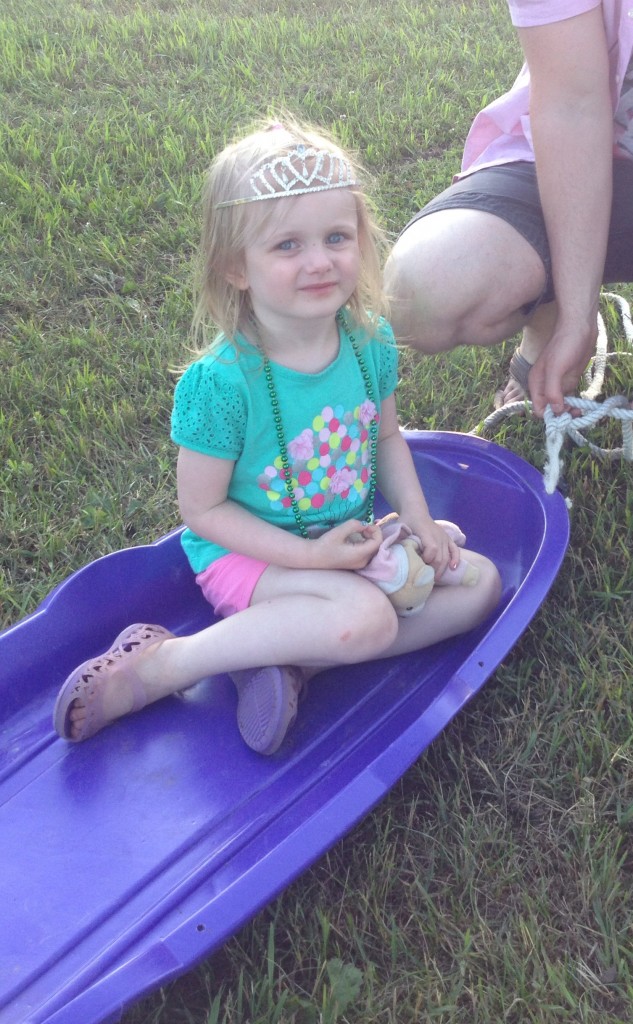 Thank you for reading and be on the lookout on Wednesday for a GIVEAWAY!!! If you have any questions or comments, comment by clicking the link by the title of this post : )