Hi there! Happy Monday!
In my April Lifestyle Favorites and Big Announcement post on Friday I mentioned kale chips as a food favorite…they're so so good! So today I want to show you how to make them! I found this recipe from Tayzerfun (she is hilarious!!) and I just added one additional seasoning to mine. If you enjoy this recipe, you can pin it onto your Pinterest account by clicking the "pin" button that shows up when you hover over any of the pictures in this post. Even if you have never eaten kale in your life, I really suggest trying these! They are so delicious, and you can change up the seasoning to your liking.
Kale Chip Recipe
Ingredients: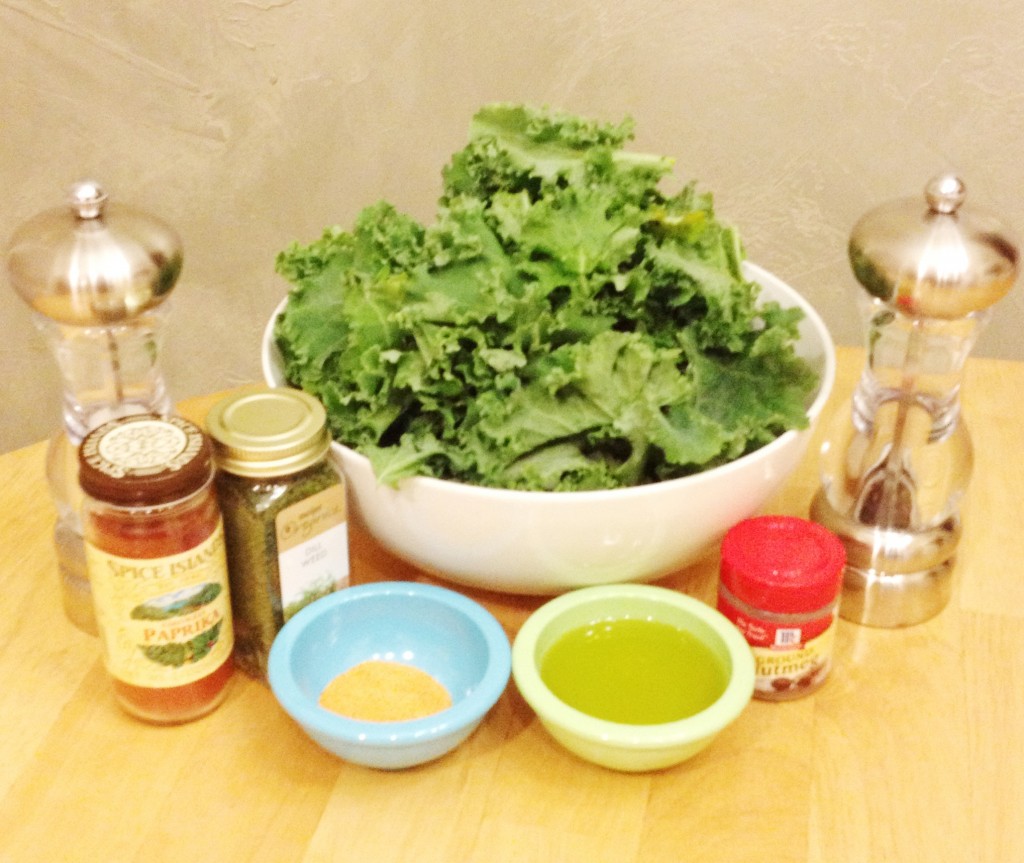 1 bunch of fresh kale (TIP: I originally bought a box of kale but had better luck with a fresh bunch of kale because the pieces of kale were larger. The kale cooks down a lot so the smaller pieces make very tiny chips, but they were still yummy!)
Olive oil
Seasoned salt
Dill weed
Smoked paprika
Ground nutmeg
Directions:
Preheat your oven to 350 degrees. Wash your kale and then dry it COMPLETELY! If it is at all wet the kale will steam and not make a nice crunchy snack. Remove the kale from the stems. Lay the kale onto a cookie sheet with a small rim. Lay your kale out onto the cookie sheet, but be careful not to layer the kale or it will steam (a.k.a be soggy and not a crispy chip!). Drizzle the kale with a little bit of olive oil and toss to evenly coat. Season with seasoned salt, dill weed, smoked paprika, and a tiny ground nutmeg. The seasoning will be more concentrated as the chips will cook down, so be careful and don't go too crazy unless you want to…! I don't take my own advice at all, but I love heavily spiced things! Bake for about 9-12 minutes.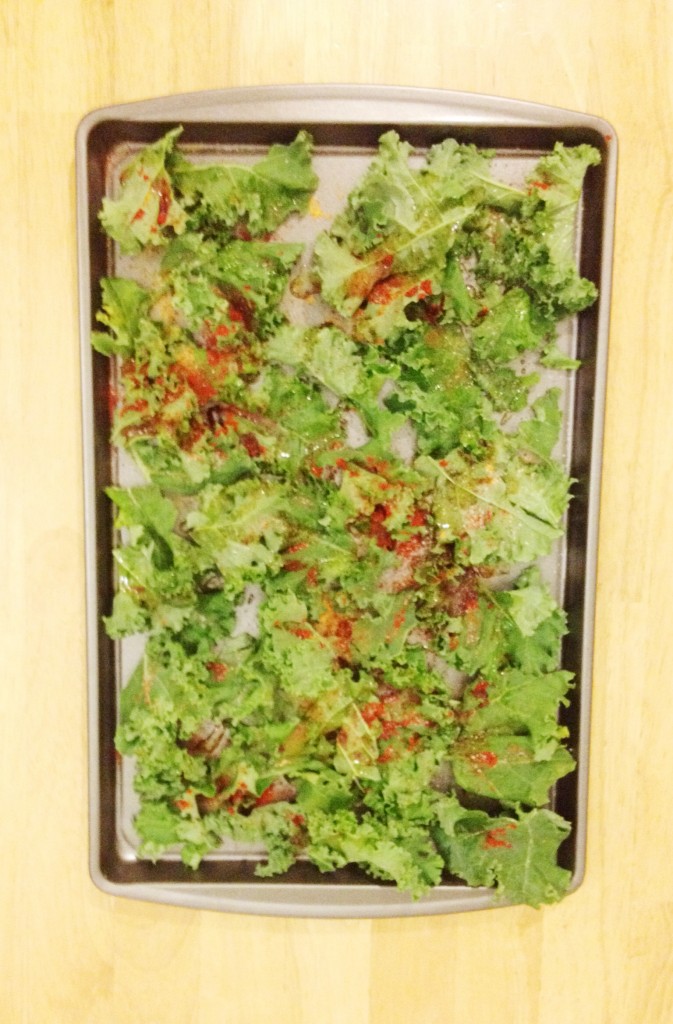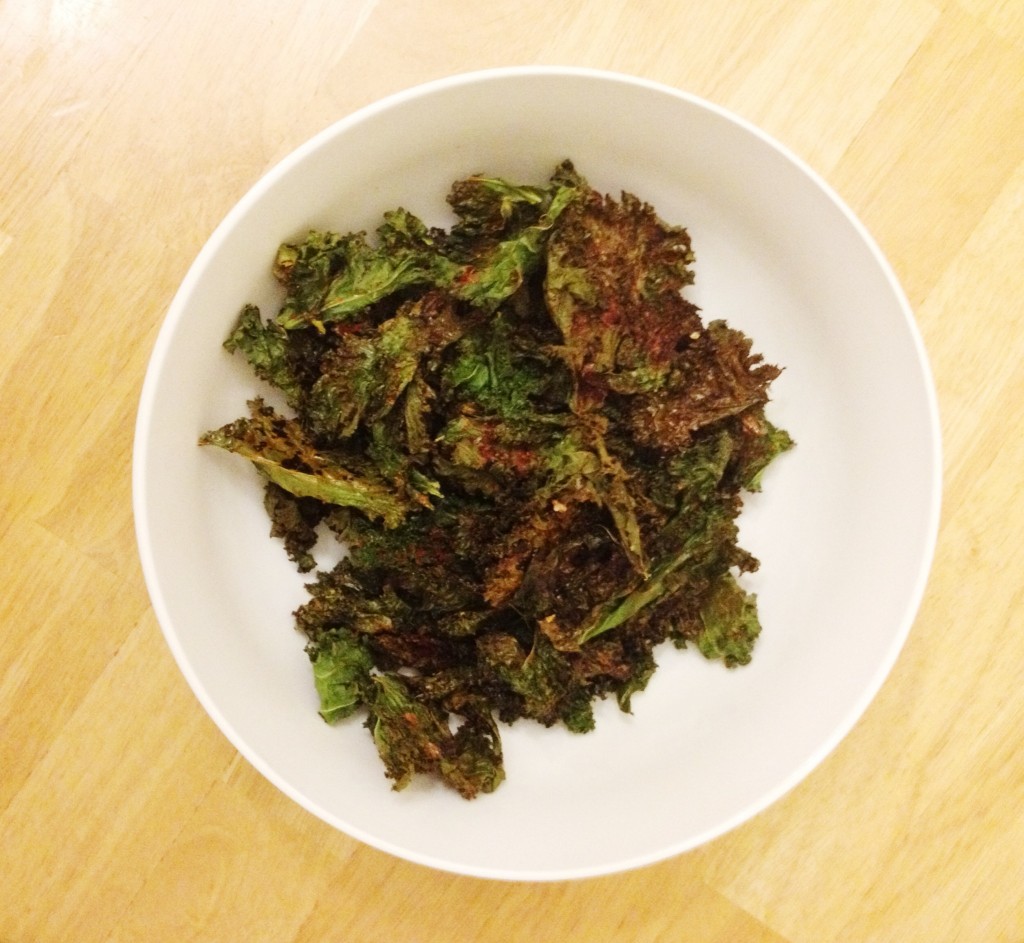 Thank you for reading this and I hope that you enjoyed this recipe! If you try this out, or there is another recipe you would like me to make, comment (click the link by the title of this post) to let me know! You can also find me on Facebook, Twitter, or Instagram! I'm LeahTackles on all social media. I hope you are having a great start to your week!