Hi There! Happy Friday!!! (Friday's always deserve the most exclamation points!)
A few weeks ago I shared my Wet n' Wild Spring 2014 Limited Edition Collections "And the Style Award Goes To…" post and mentioned that there is a technique I saw awhile ago to avoid the brush strokes that often happen when using a frost formula nail polish. I had a reader comment that they would love to see the technique, so today I am going to share a quick tutorial post with you on how you to do it by simply using a makeup sponge. I love hearing from you, so if YOU  have anything you would like to see on here, comment (click the link by the title of this post) and let me know!
What you'll need:
A small piece of a makeup sponge or a sponge eye shadow applicator (my preference is the eye shadow applicator)
A frost nail polish (a nail polish with a very fine, smooth shimmer)
A base coat nail polish and a top coat nail polish (optional, but highly recommended)
Products I used:
Revlon Colorstay base coat (005)
Wet n' Wild Megalast in Sophisticated Lady (34359)
Out The Door top coat
Step 1: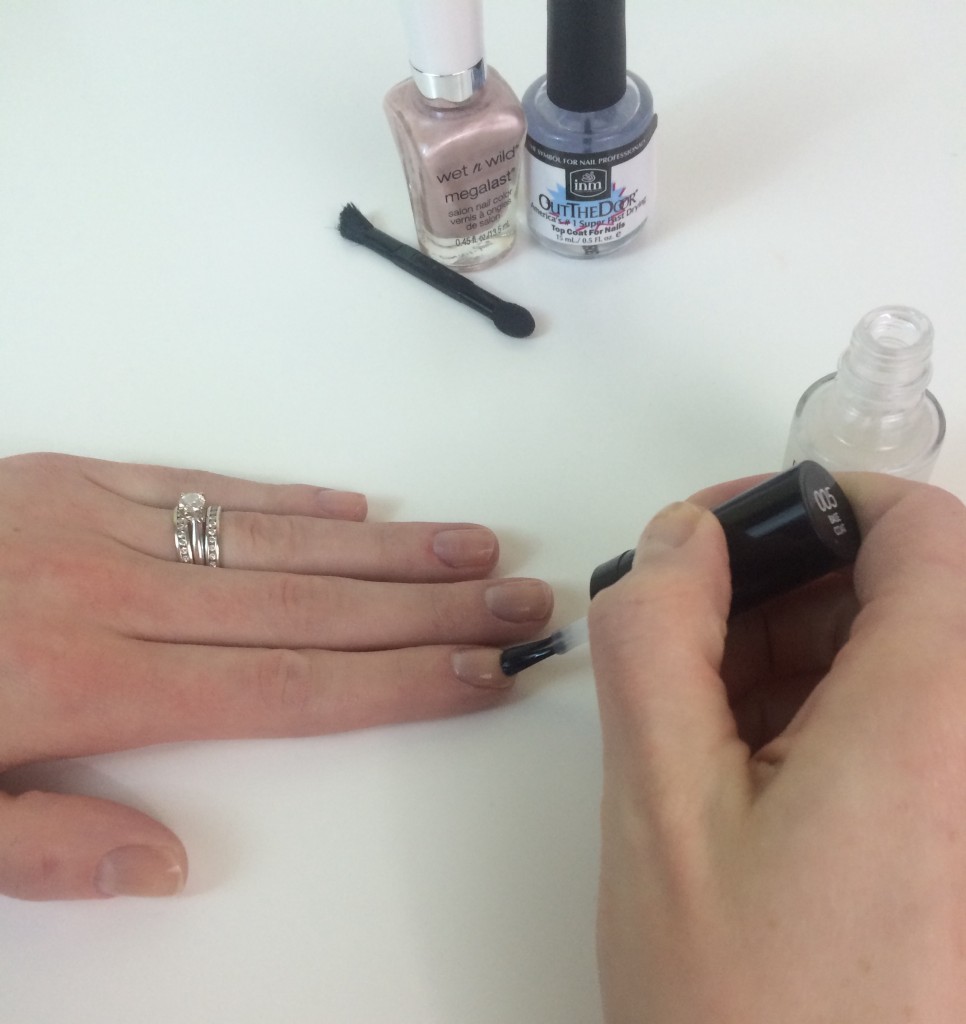 Apply your base coat
Step 2: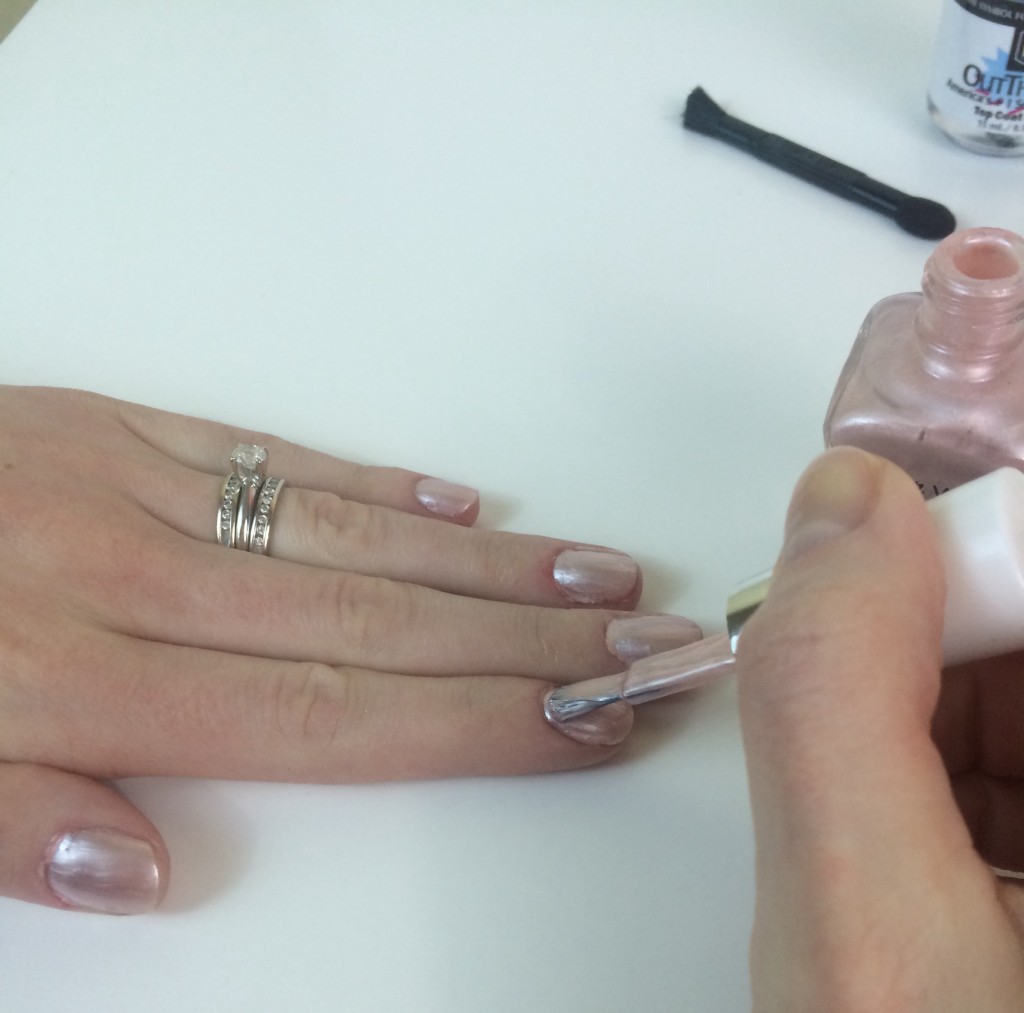 Apply 1 or 2 coats of your frost nail polish with the brush your nail polish comes with.
Step 3: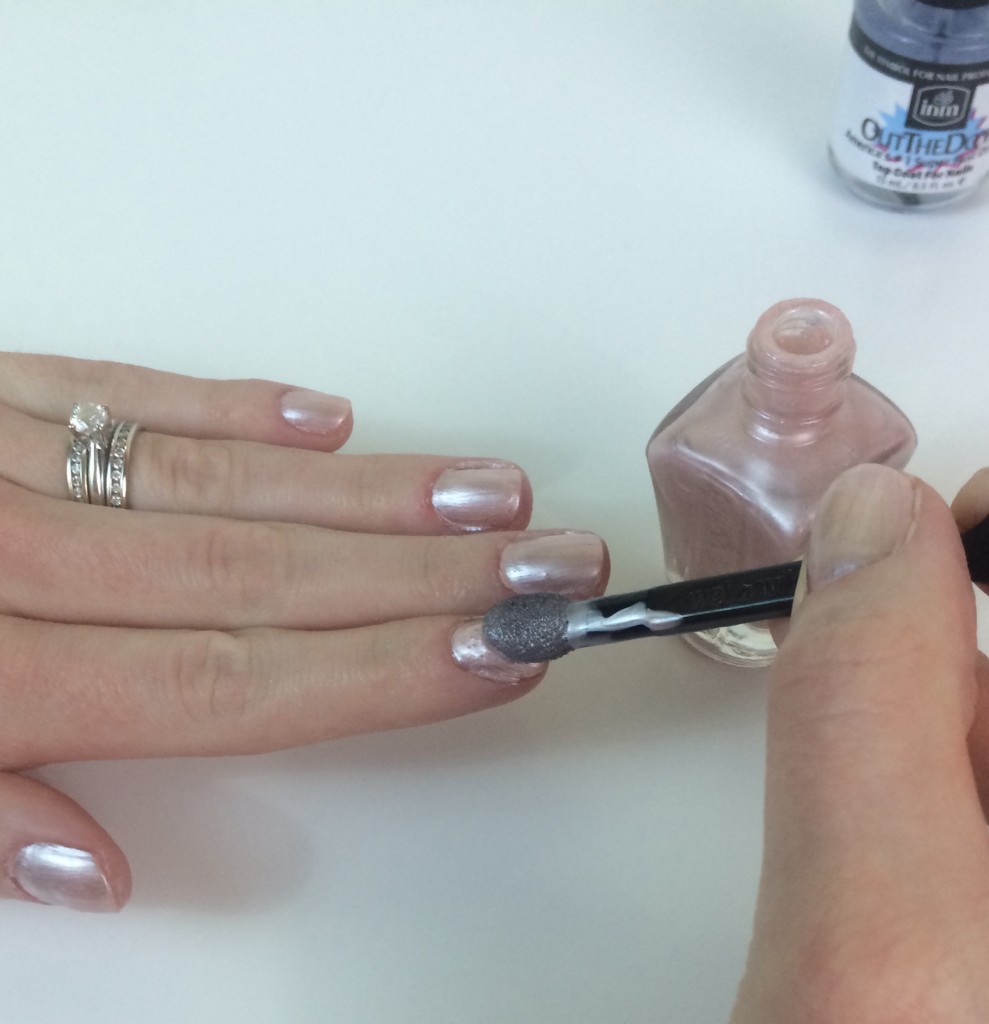 Carefully dip your sponge tip eye shadow applicator into the nail polish or if using a makeup sponge pour a small amount of polish onto a paper plate or something else you can toss when you're done. Then brush the sponge over your nails in one even motion. If you go over the nail with the sponge too much it can cause bumps which isn't the look you want (I don't think!). Try to sure that the sponge isn't too soaked in the polish, getting it ever so slightly wet before dipping it into the polish can help with this.
Step 4: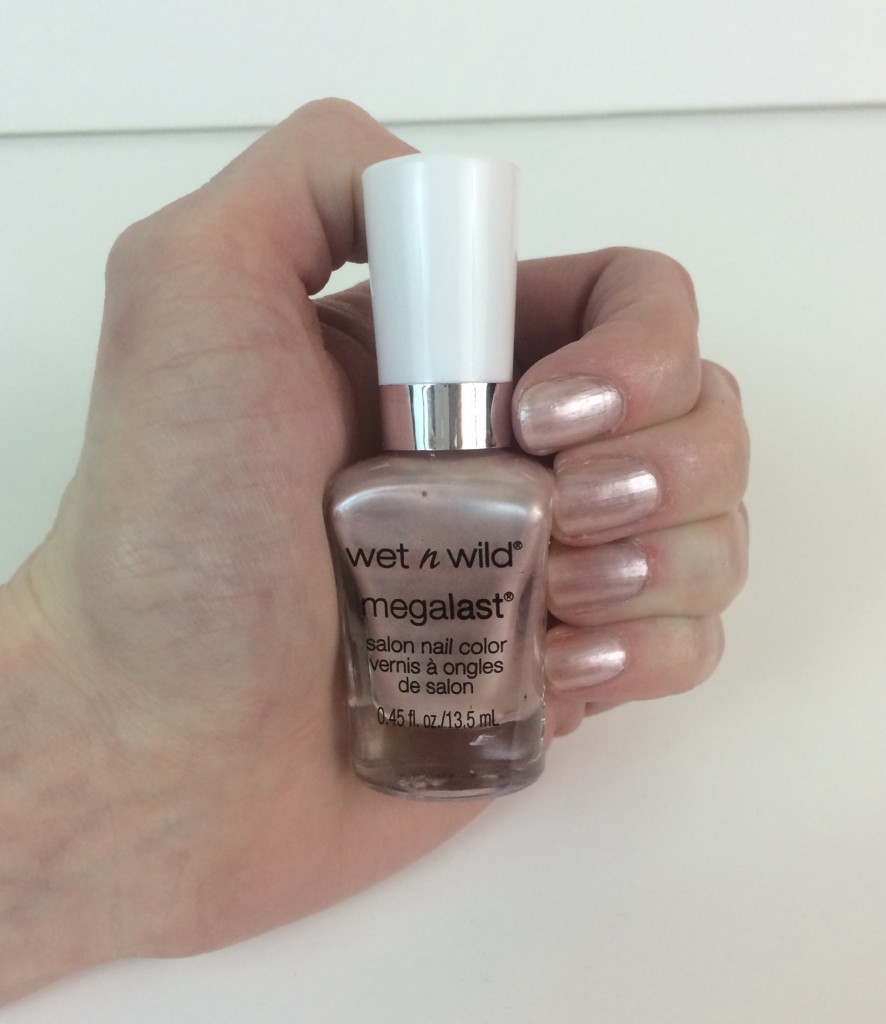 Apply your top coat and allow the polish to dry!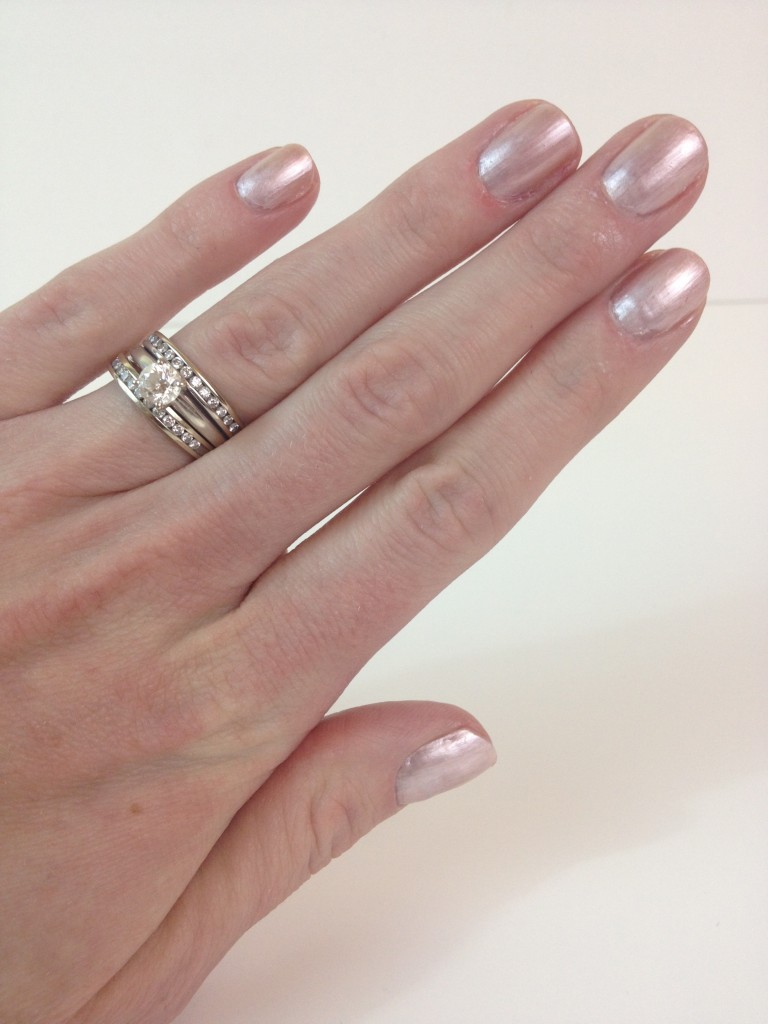 My application isn't perfect, and it takes a little practice, but it gives you a much cleaner look and you don't see such obvious brush strokes. I like this method because it doesn't take too many extra steps or too many coats of different nail products to get the desired effect.
I hope that you enjoyed this quick and easy nail polish tutorial! What is your favorite nail polish type? What is your favorite nail polish secret? I love crème nail polishes finishes and usually gravitate to those, but trying a frost is a fun change! If you have any questions or comments, please let me know by commenting (click the link by the title of this post!) or find me on Facebook, Twitter, or Instagram! If you liked this post please subscribe (it'll only take a minute!) by entering your email into the subscription box on the right side on this page. Thank you so much for reading this! I hope that you have a wonderful Easter if you celebrate and a fab weekend!!! MUAH!