Hi there! Happy Friday!!
I hope you had a wonderful week! Now that spring is here, I have been loving wearing all sorts of fun nail polish colors! I looked through my collection of polishes (I have a serious love for nail polish. Serious.) and picked out my top picks to share with you today. I created a Luvocracy Collection if you'd like more information on the polishes, want to add them to your own collections, or shop directly from the site.
Note: These are not listed in any kind of ranked order, they are just done in the order of a pretty spring-y rainbow! I also love my Megalast polishes dearly, and my spring picks I posted about previously:  Wet N' Wild Limited Edition Spring 2014  "And The Style Award Goes To…".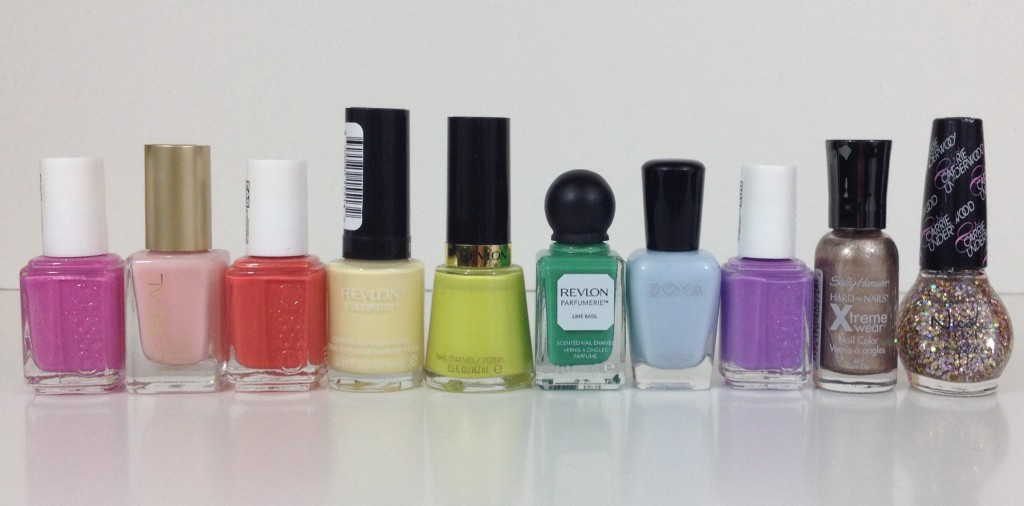 1) Essie Madison Ave-Hue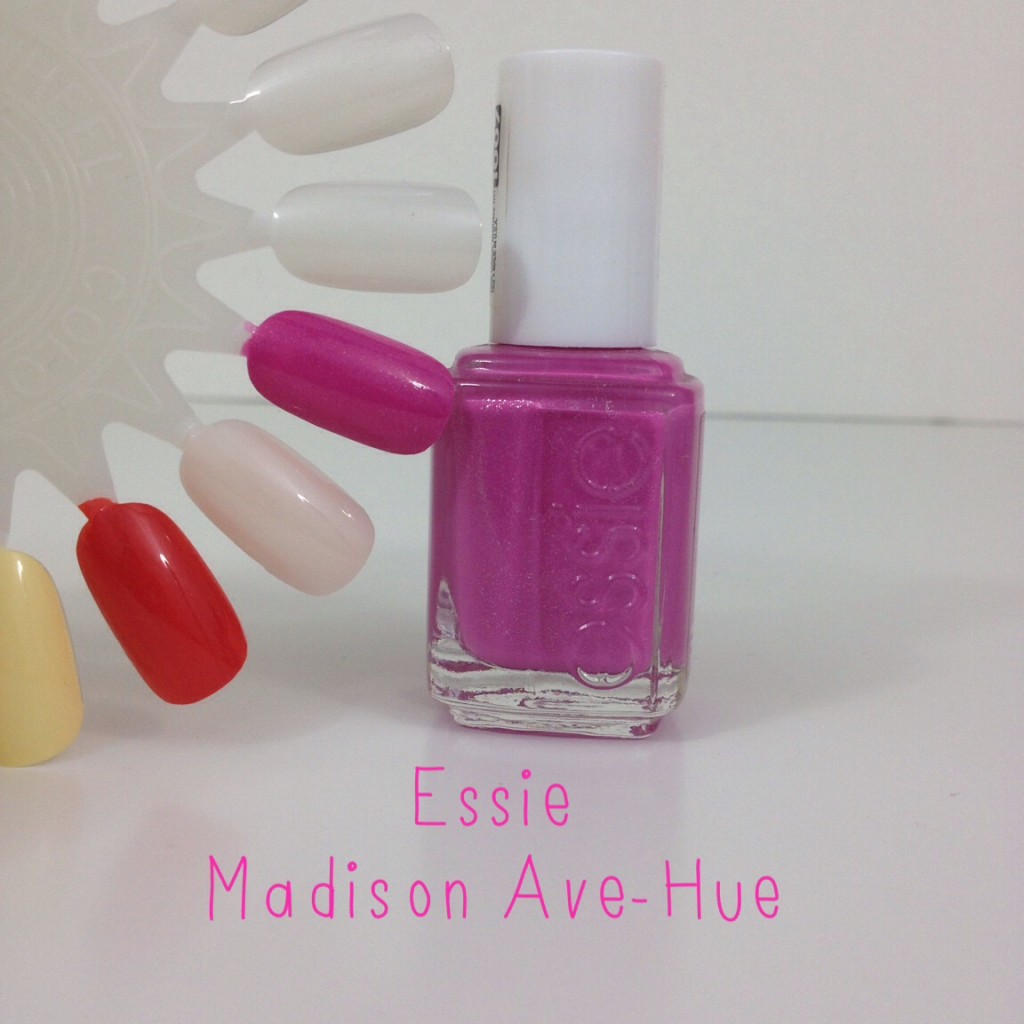 This is a beautiful bright pink polish from the spring 2013 line from Essie. It has a beautiful pink and silver sparkle to it. It is very bright and has great color payoff. This shows 2 coats.
2) Lóreal Wishful Pinking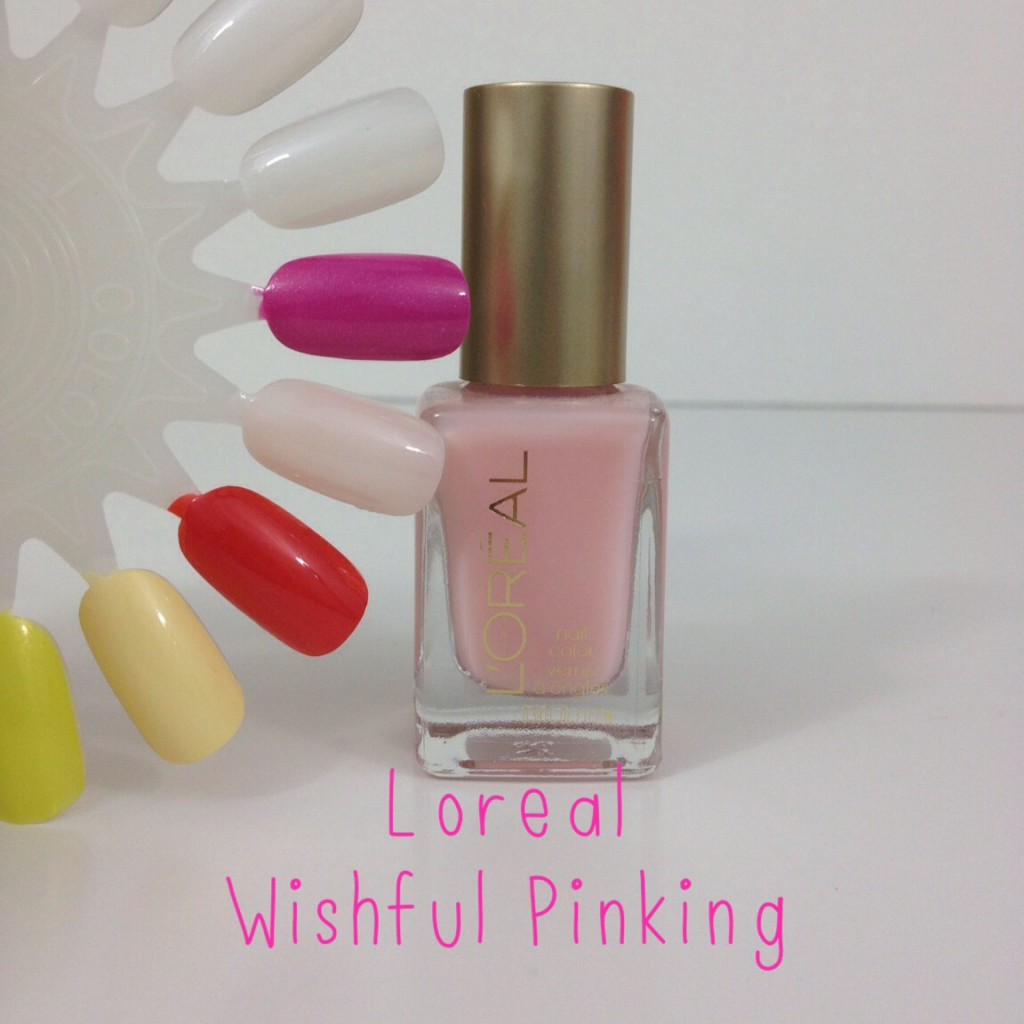 This is a very light pink polish that gives your nails a beautiful, clean look. It applies flawlessly and you really can't mess it up. I love this when I'm in a rush but want something polished on my nails.  This shows 3 coats.
3) Essie Mango Bango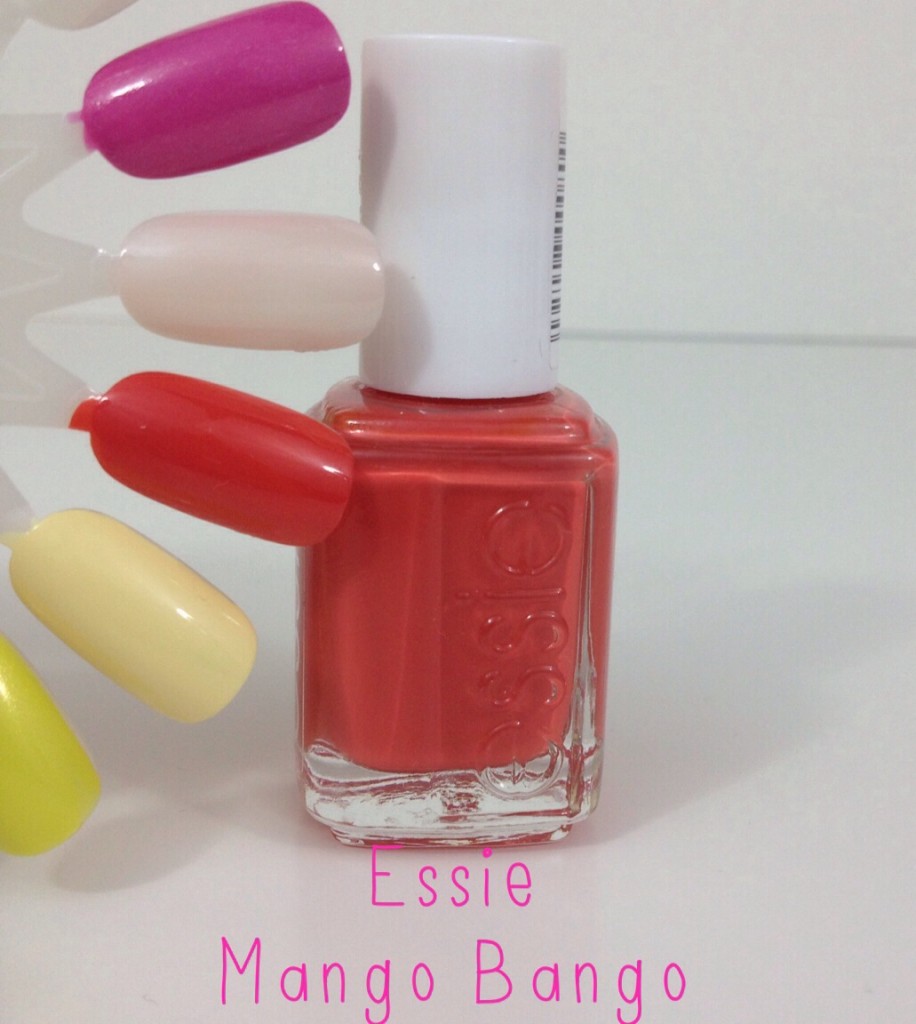 This is a beautiful coral-y to orange cream polish. I don't have many orange polishes, but I LOVE this one! Orange is so on trend for spring and summer, and it is a great way to get that pop of color if you aren't ready to try an orange lip. This shows 3 coats, but you can easily do 2.
4) Revlon Colorstay Buttercup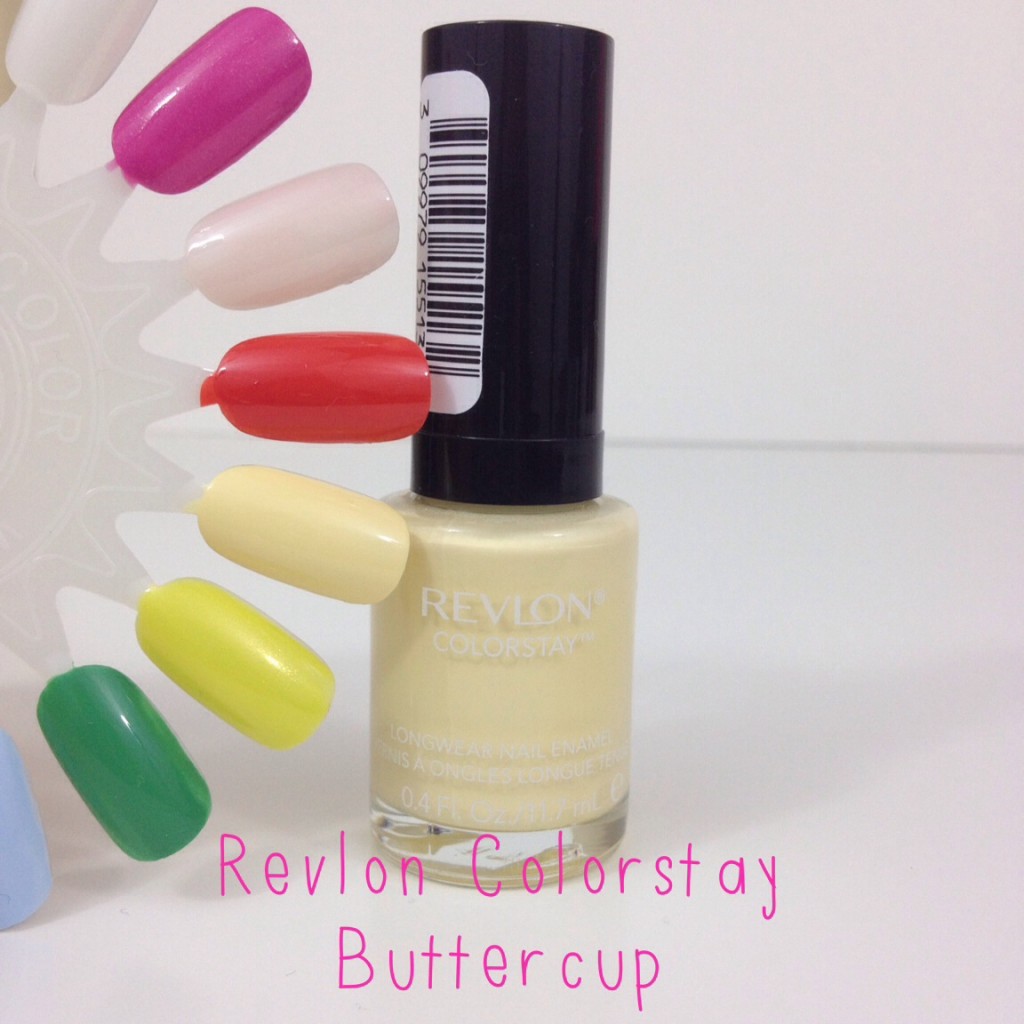 Buttercup is a beautiful pale yellow cream polish. It is a unique color, as pale yellows can be hard to come by. I love it because it has good color payoff, especially for a yellow polish, and isn't too streaky. I did apply 3 coats.
5) Revlon Zealous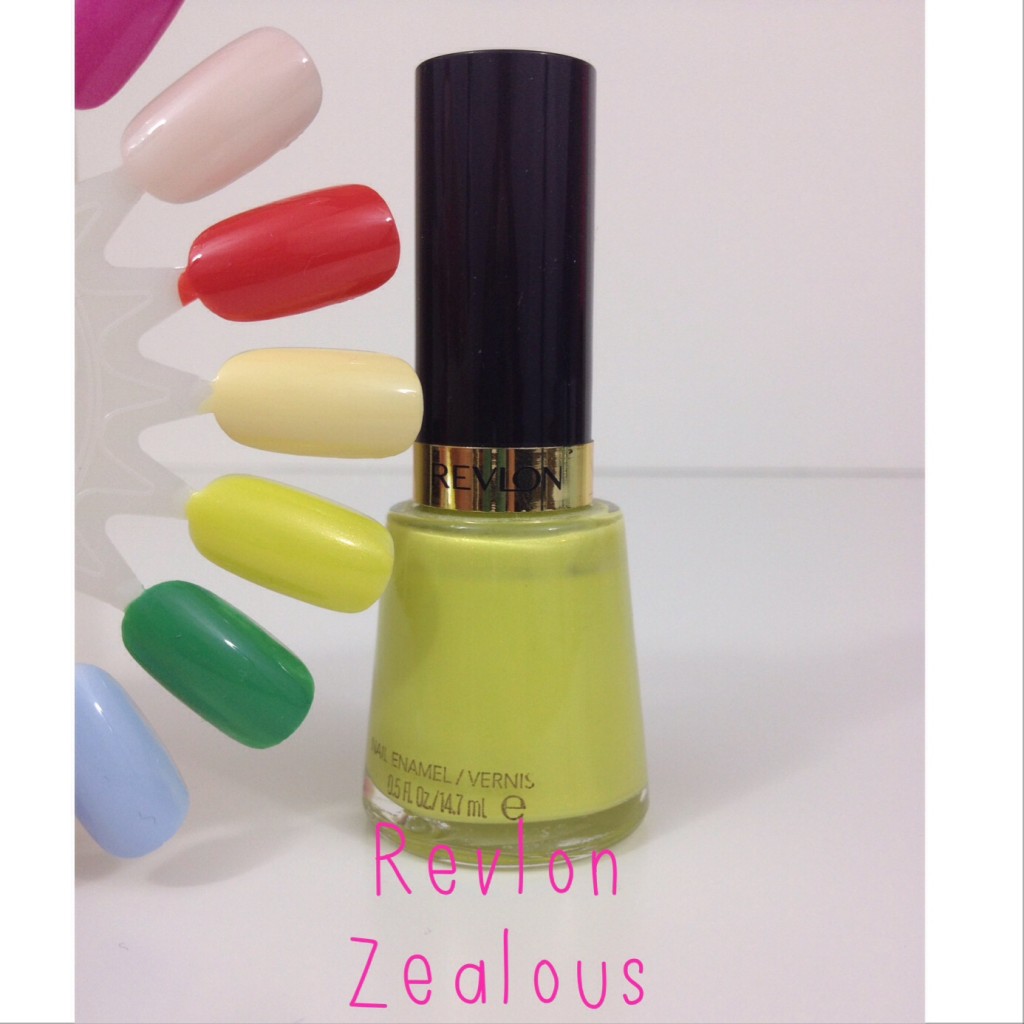 When I first got this color last summer I remember being so surprised at how much I ended up loving it on my nails! It is a yellow with lots of gold shimmer that definitely gives off echoes of a chartreuse green. I love it! It's sheer, but looks great with 3 coats.
6) Revlon Parfumerie Lime Basil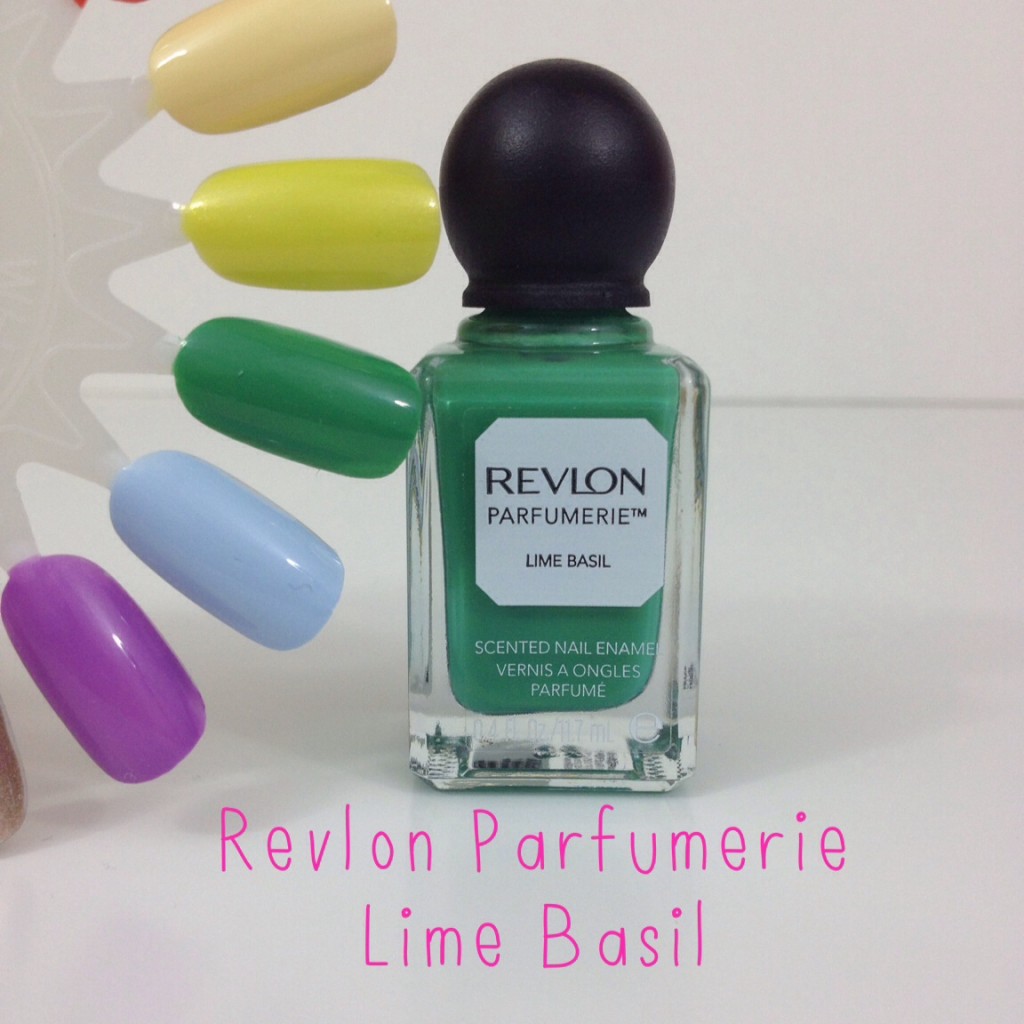 This is a deep minty green cream polish that smells just like a lemon lime soda! I was expecting it to smell more herbal, but all I get when I smell it is soda pop! But I like it. It is a beautiful color and it wore very well on my nails.
7)  Zoya Blu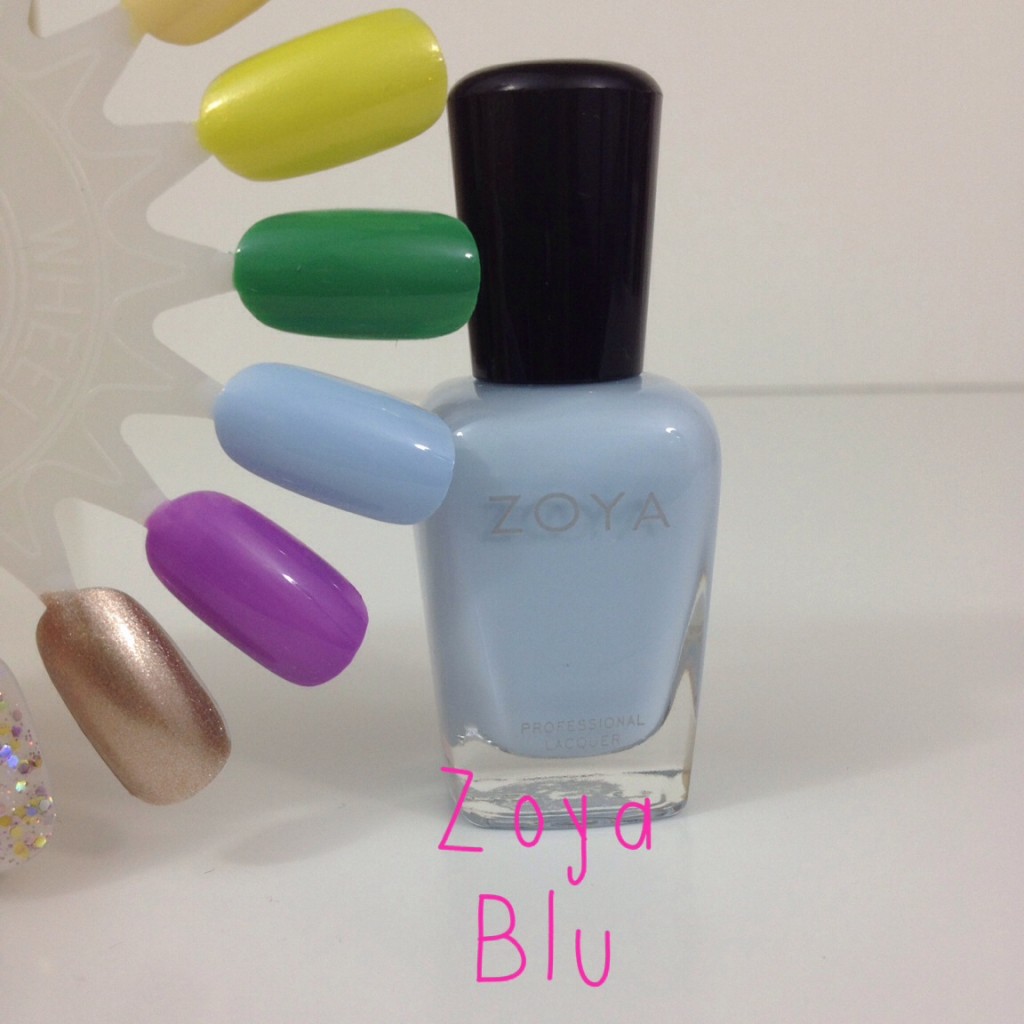 This is such a stunning, very light blue cream nail polish. It looks gorgeous on the nail, and I always receive compliments when I wear this color.
8) Essie Play Date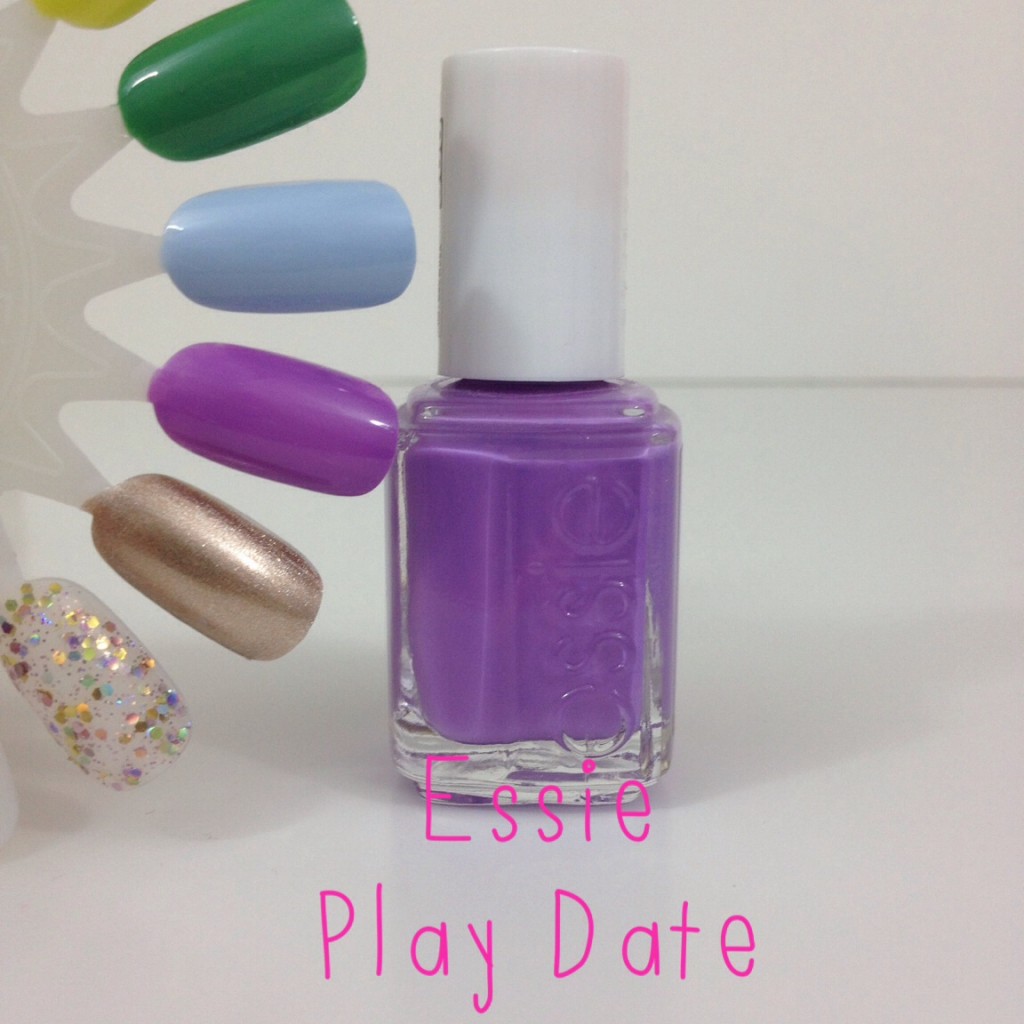 I love purple nail polish shades and this one isn't like any others that I have in my collection. It is a bright purple cream polish and is very opaque on the nail.
9) Sally Hansen Xtreme Wear Coin Flip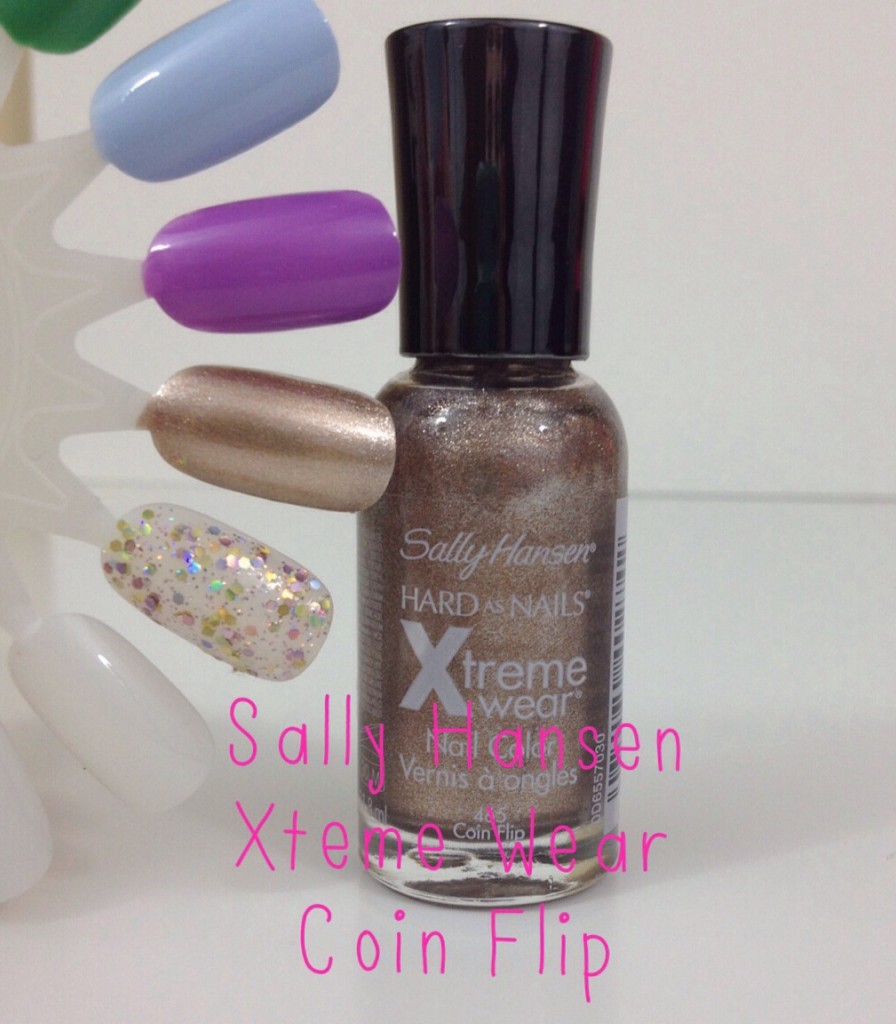 I love this for any season really, but I love the metallic look that this foil polish gives. It's mostly gold, but in some lights looks silver as well. It reminds me a lot of Orly Rage. It's more fun than a neutral (and I love a good nude manicure!) but I find that it really goes with so much.
10) Nicole by O•P•I  Lips Are Dripping Honey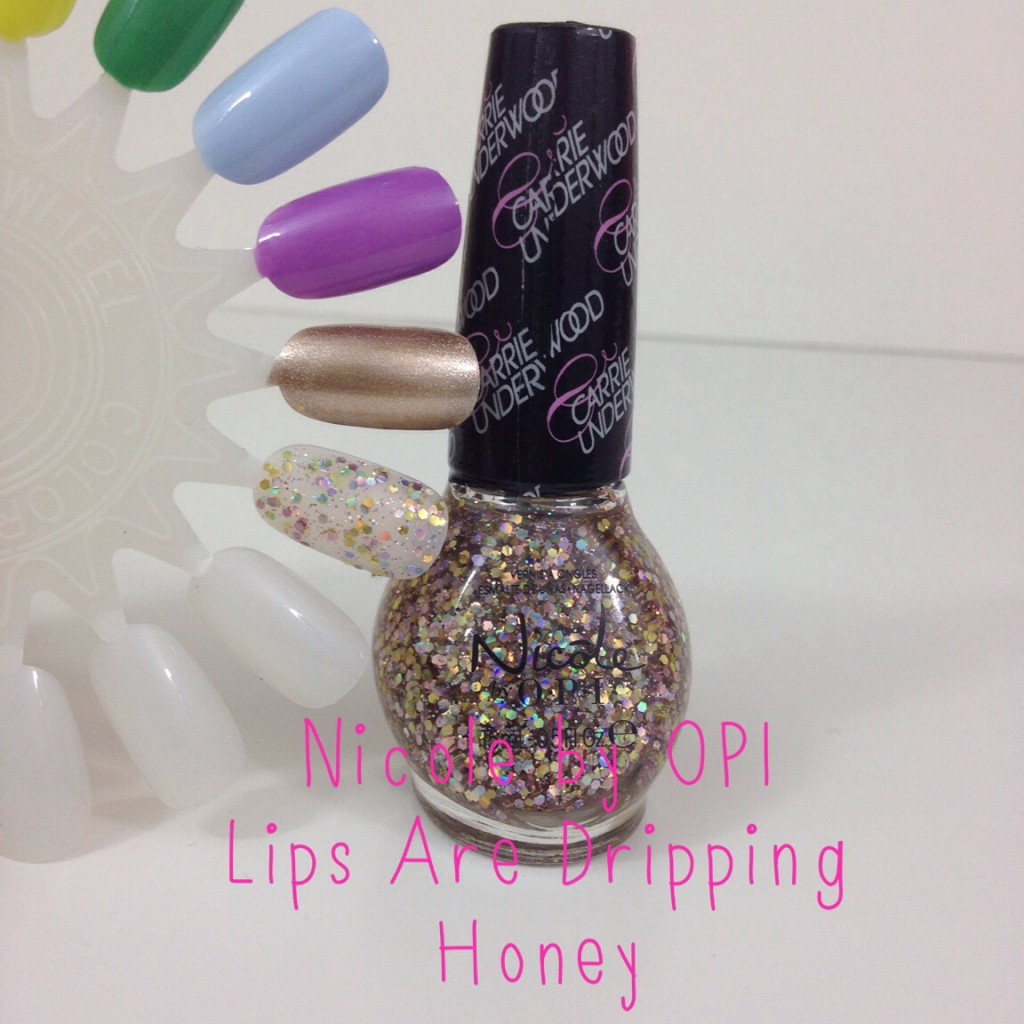 I love using this color from the limited edition Carrie Underwood line as an accent to other polishes. It is a beautiful glitter polish with tiny gold glitter and holographic larger pieces of gold glitter. The mix of holographic glitter and tiny specs of glitter gives the look in some light of a rose gold polish which makes me love it that much more! I LOVE rose gold! I don't find that this is a pain to lay down on the nail, and it's easier to work with than a lot of glitters.
Ta-da! That's it! What are your favorite nail polishes to wear in the spring? I would LOVE to hear from you and try out some of your suggestions!! Let me know in the comments (click the link next to the title of this post) or find me on Facebook , Twitter, or Instagram! If you have enjoyed this post, please share it with your friends and subscribe (enter your email in the box on the right of the page and you'll just get emails when I post!). I hope you have a fantastic weekend!!