Hi there! Happy Wednesday!
Today I have a collective beauty haul for you! My birthday was a couple weeks ago, so there are a few birthday gifts, and I also did a little shopping this past weekend. This haul has stuff from: Sephora, Estée Lauder, and CVS Pharmacy. Links to all of the items mentioned are in pink as always and I have created a luvocracy collection for more information on the products or if you want to shop for them online.
SEPHORA:
Hourglass Ambient Lighting Blushes: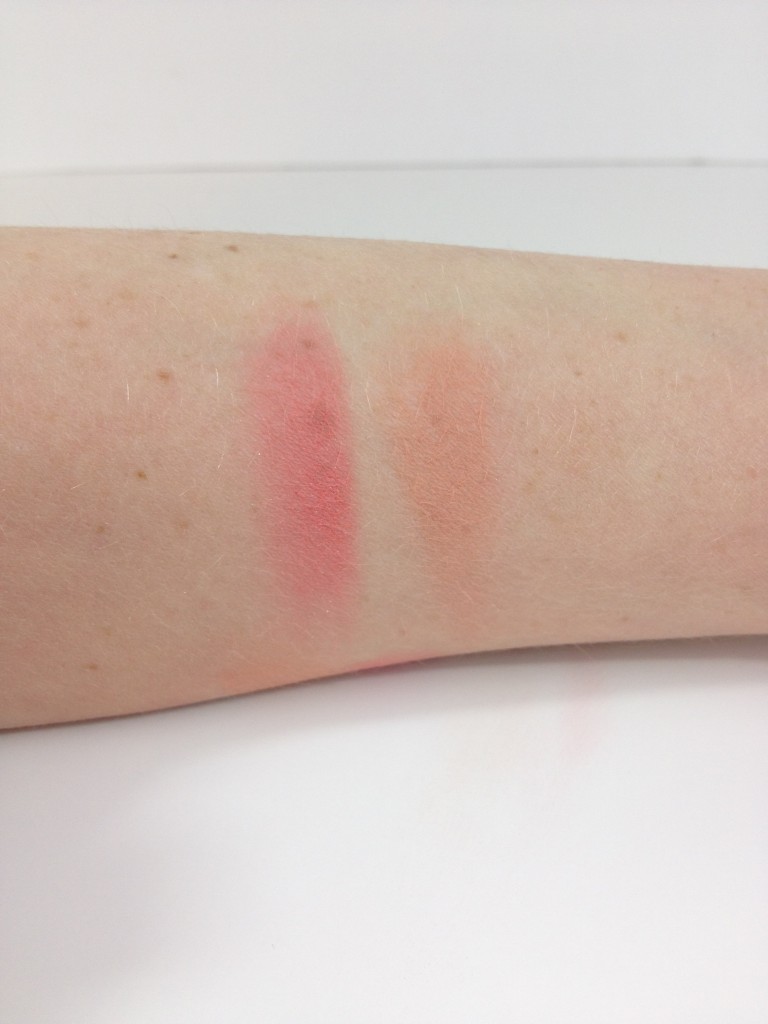 I have been in love with the Hourglass Ambient Powders since late 2013. I received a limited edition Ambient Lighting Powder set for Christmas that has Dim Light, Incandescent Light (limited edition), and Radiant Light. This set it no longer available, but you can purchase Dim Light and Radiant Light individually, as well as the other Ambient Lighting Powders in the permanent collection. I was so excited when I heard about their blushes launching, and at first they were very hard to find, but now they are readily available at Sephora. Each blush is swirled with one of the Ambient Lighting Powders.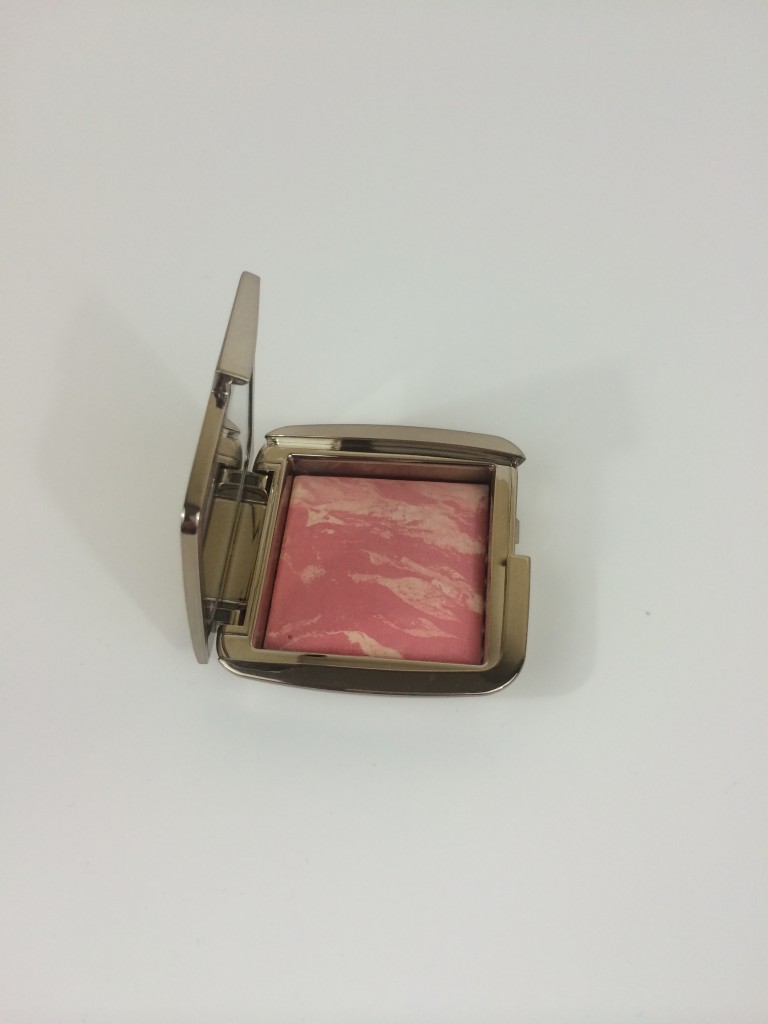 This is described on Sephora.com as "vibrant poppy blushed combined with Diffused Light for a subtle halo effect". This is a beautiful pinkish coral color that isn't too orange.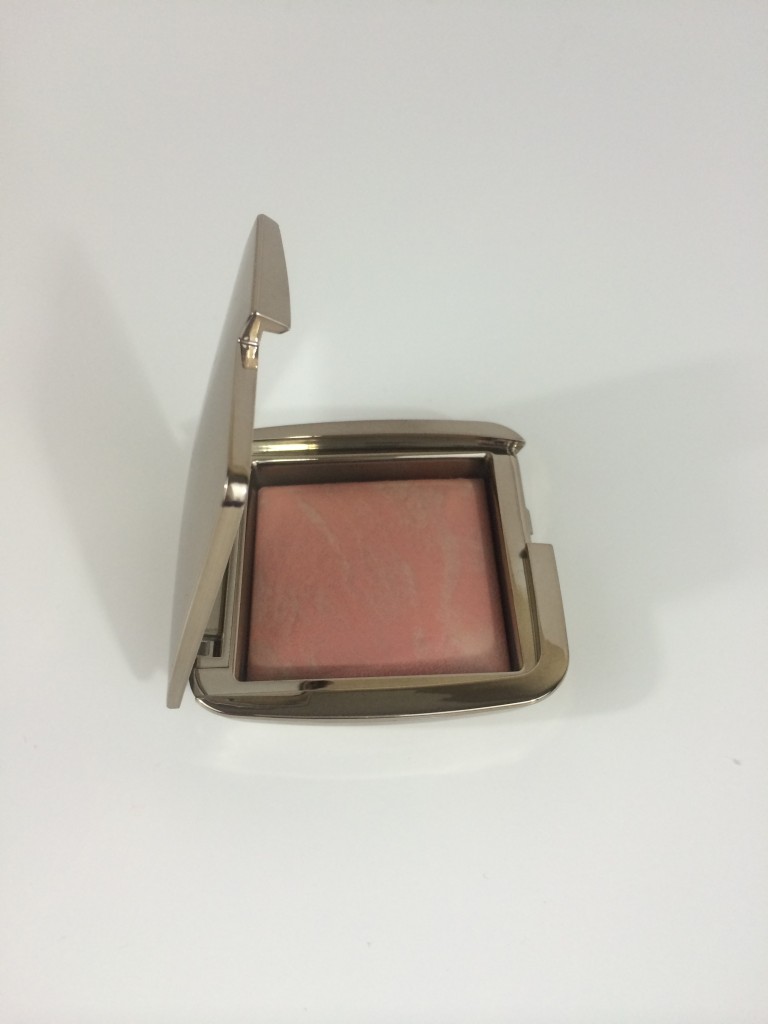 This is described on Sephora.com as "subdued coral blush fused with Dim Light to add warmth". I have a hard time with coral blushes, and often reach for more blue toned pinks, but this is the perfect coral! It isn't orange at all. These blushes have a beautiful shimmer, but it isn't chunky or too much. This shade is very light, but I was surprised at how pigmented it really is! I think that it would be a nice highlight or layered over other blushes as well.
Overall I think these blushes are beautiful! They are a bit pricy at $35 a piece for .15 oz. I really did my research figuring out which of the shades I wanted by looking at swatches online and at Sephora. They seem to last all day on my combination skin, and remain true to color. I think I will have them for a long time time because they are very pigmented and you don't need to apply very much product per wear.
Urban Decay De-Slick Makeup Setting Spray: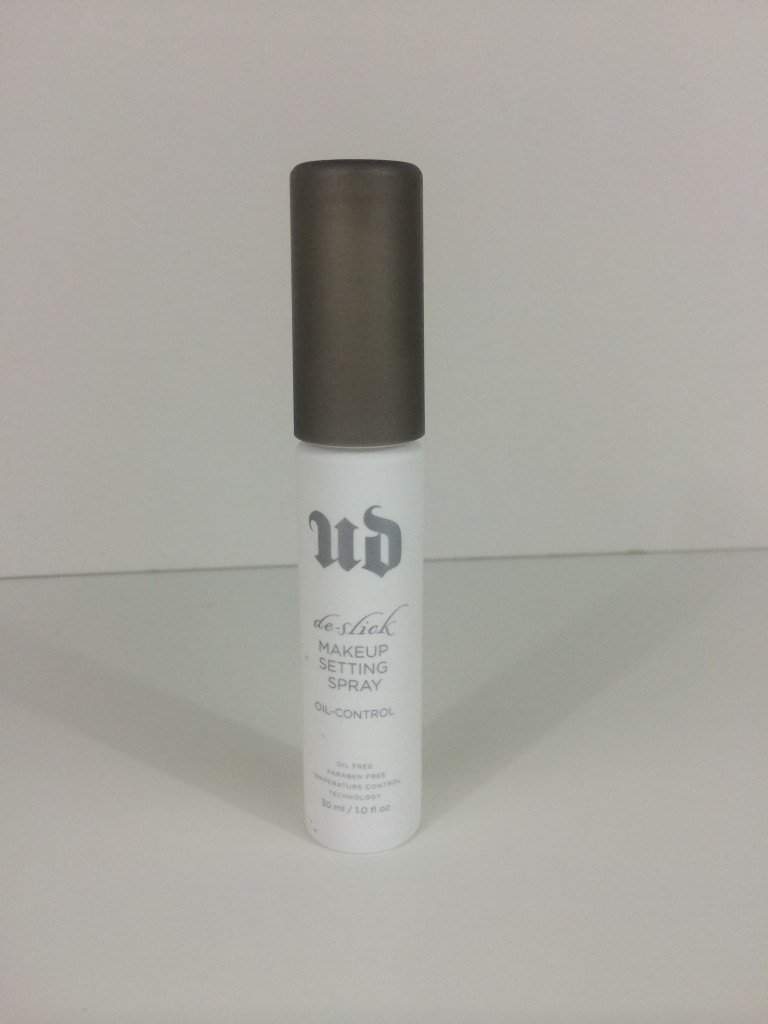 I am a big fan of makeup setting sprays! I first used one for my wedding almost 4 years ago and have been using them ever since. I have only used Urban Decay All Nighter and De-slick.  De-slick is meant to be oil controlling, but I find that All Nighter controls my oily spots just about the same.  I like to use this after I have put on my foundation and concealer, and then again after everything but mascara is done. Using a setting spray like this one helps my makeup to stay on longer. I also love that it helps to give a more fresh-faced look, by helping to prevent a cakey or powdery appearance after applying lots of powder products.  The one I got is a 1oz. travel size for $14 but the regular is a better deal at $30 for 4 oz. Urban Decay made an "XL" 6 oz.  version when they had the old packaging, but I haven't seen it since they launched the new packaging.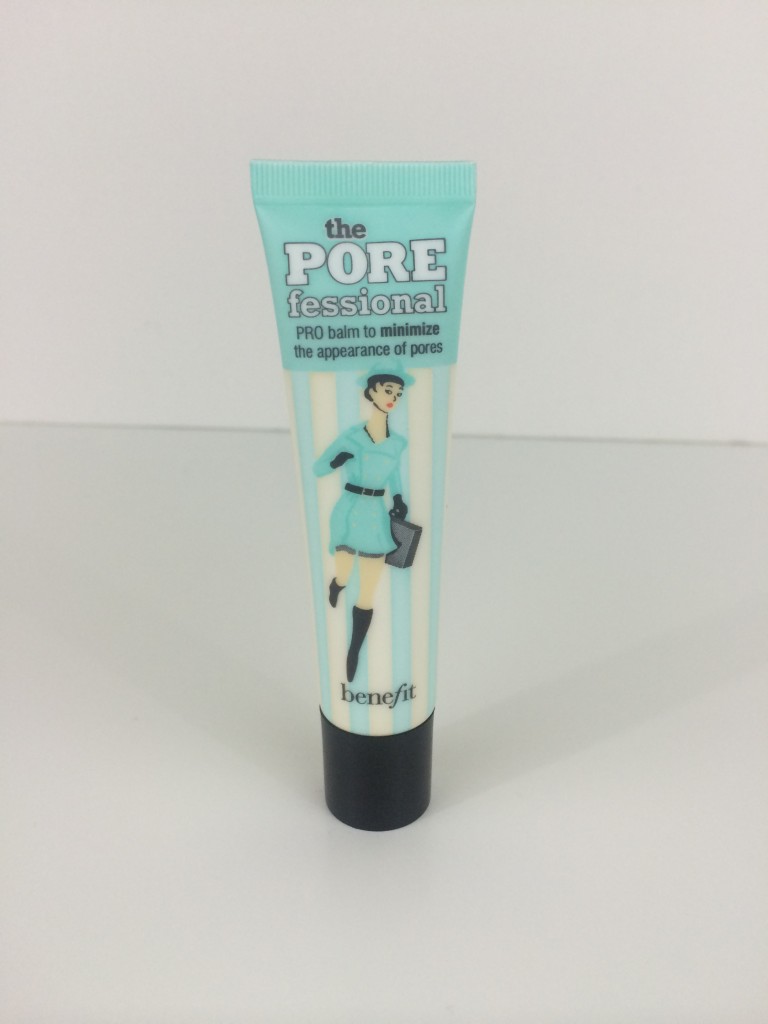 I will buy this primer again & again! I have combination/oily skin with my largest pores on either side of my nose. I love that this is a pore minimizer and primer in one. It is $31 for .75 US fl. oz. and I find that one tube lasts me a long time even with daily use.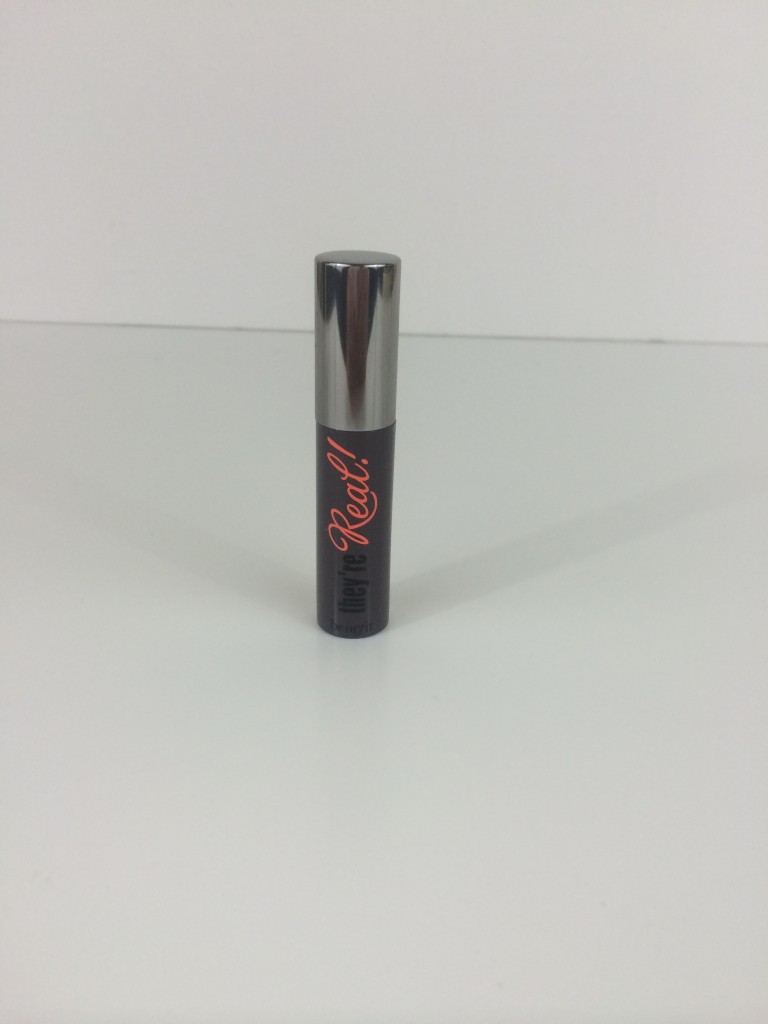 I received this as part of my birthday gift from Sephora for being a beauty insider. I love this brush and can't wait to try this out! I do not like using the mini mascara sample tubes in general because I find it's harder to get the brush exactly where I want it, but it's great for travel or to toss in your purse.
Benefit Watt's Up Soft Focus Highlighter: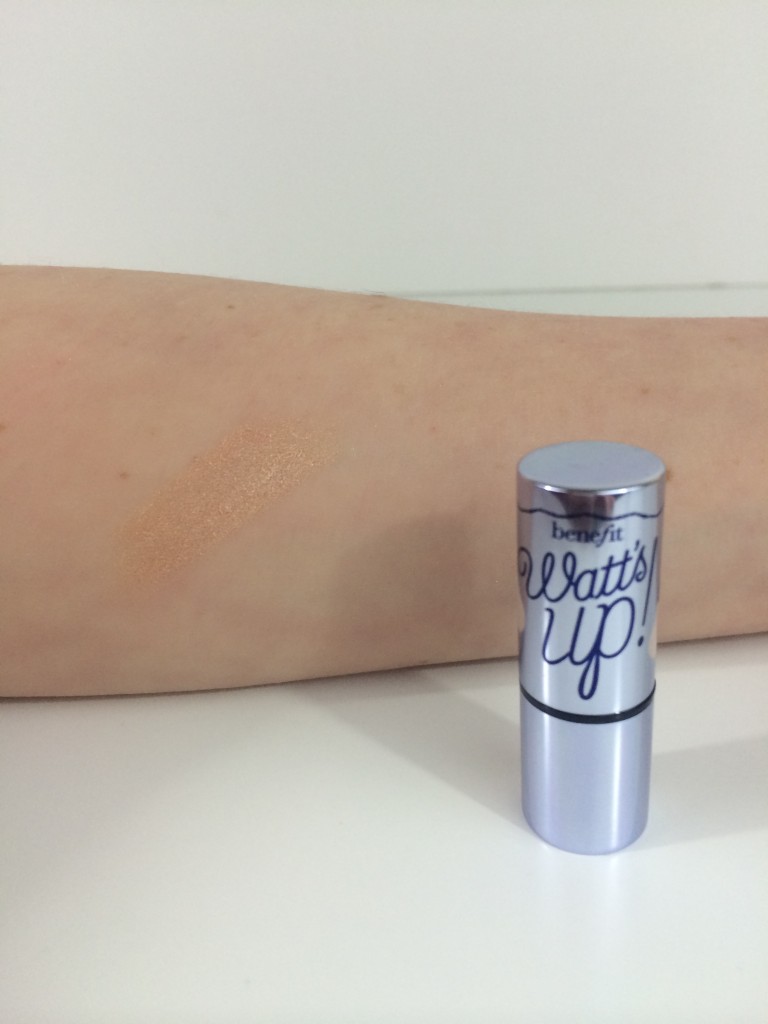 I am a big big fan of highlights and couldn't wait to try this one! This little baby is what made me pick the benefit cosmetics set for my free birthday gift for being a beauty insider. It's a beautiful champagne color that is very soft to the touch cream-to-powder formula that applies in stick form. I really like the stick form, it allows for precise application and it is hard to mess up. It seems to blend well with the fingers, but I haven't tried it with a brush yet.
ESTÉE LAUDER:
I finally was at a Macy's this past weekend and was able to go to Estée Lauder to be color matched.
I'm really excited to try this foundation! I love my Make Up For Ever Mat Velvet + and have heard that this is also a great choice for people with combination/oily skin.  They were out of my shade (I believe it is 1C1 Cool Bone) and are shipping it to my house, so I do not have a picture yet.
Double Wear Brush-On Glow BB Highlighter: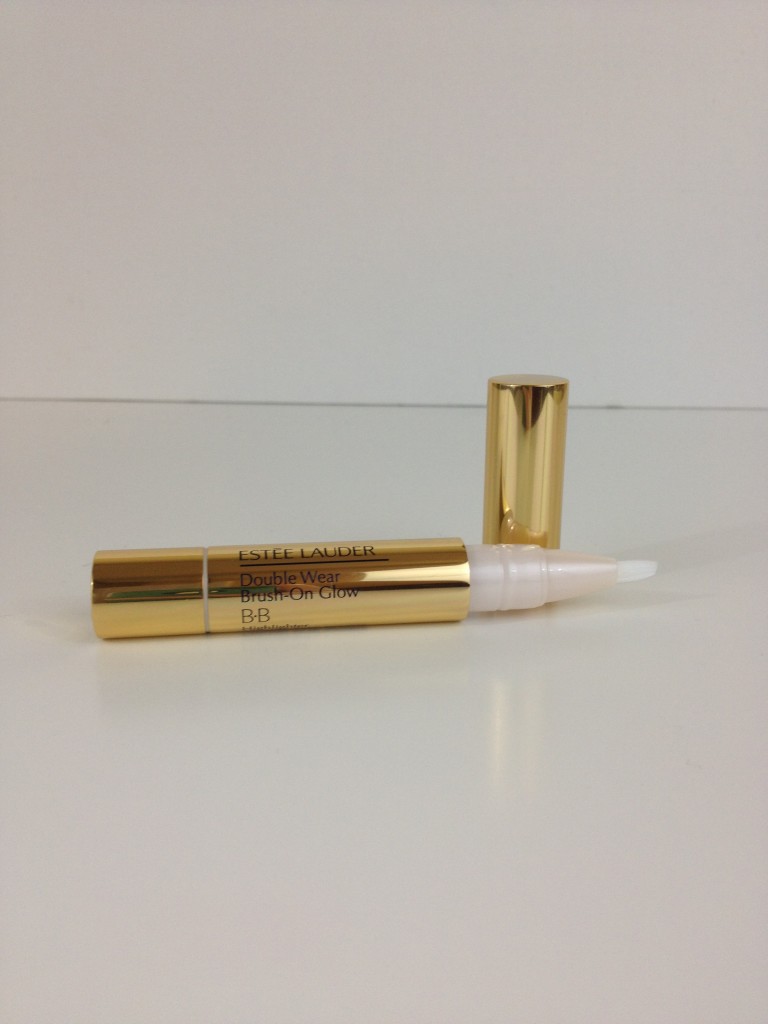 This is a new product for the under eye area that conceals, brightens, and highlights. I have very dark circles and was amazed at how well this concealed them. While I was being color matched the makeup artist also used the product to highlight the brow area and it looked beautiful for that as well. I only had this on for a couple of hours, but didn't notice any creasing under the eyes (a total pet peeve of mine with lots of under eye concealers!). My shade is 1N Extra Light.
Lily Pulitzer free gift with $35 purchase: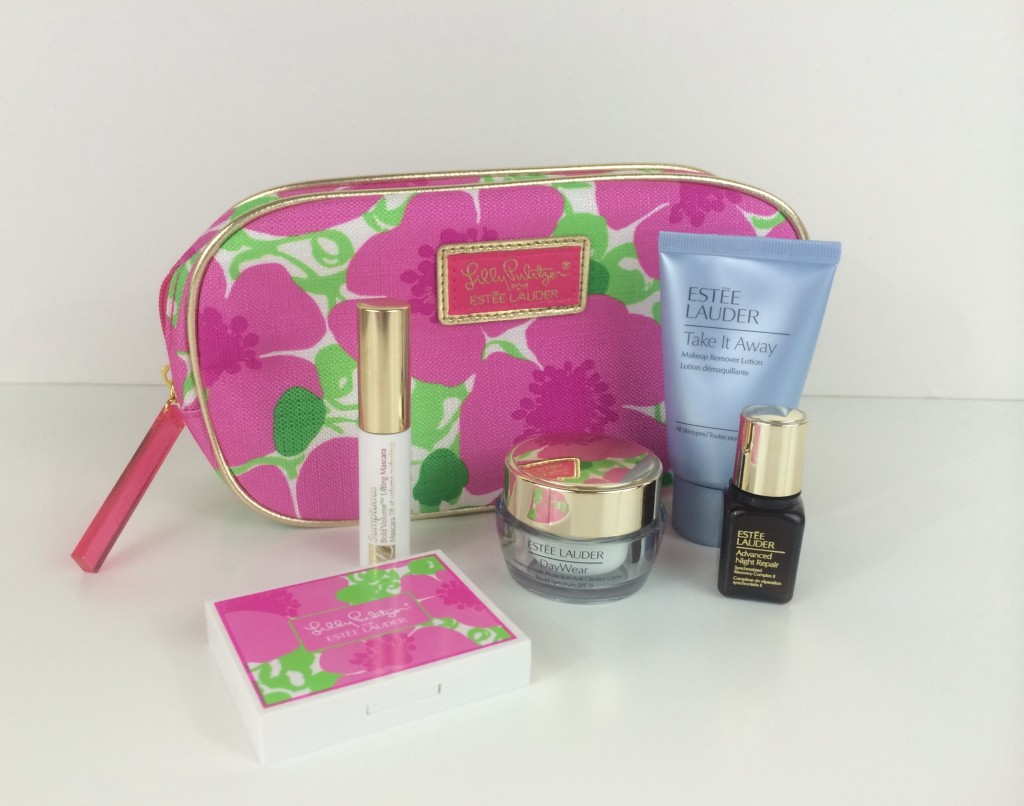 This gift is so fun for spring! I was especially excited about the Lily Pulitzer print! It's completely up my alley and oh so adorable!
You could pick your eye shadow quad, lipstick, and moisturizer out of a couple different options. My mom ended up taking the lipstick since they had a color she really liked. They also threw in an extra mascara and lipgloss duo ended wand because they didn't have the foundation in stock and had to ship it to my house.  You can see more about the limited edition gift Estée Lauder gift here. The sales associate also told me that later this spring they will have a larger Lily Pulitzer tote for those who might be interested in that! Do you ever buy something at a makeup counter just to get the free gift? Let me know in the comments (comment by clicking the link next to the title of this post) or on Facebook, Twitter, or Instagram!  I didn't know about this gift ahead of time, but this is one that I might actually do that for! Especially because I could use the exuse of stocking up on a staple item and getting some freebies out of it.
Lily Pulitzer Makeup Bag
Sumptuous Bold Volume Lifting Mascara in Black
Take It Away Makeup Remover Lotion
Advanced Night Repair Serum
Pure Color Eye Shadow quad with lily Pulitzer packaging (60 Sugar Biscuit, 47 Nude Fresco, 35 Hot Cinnamon, 45 Lavish Mink)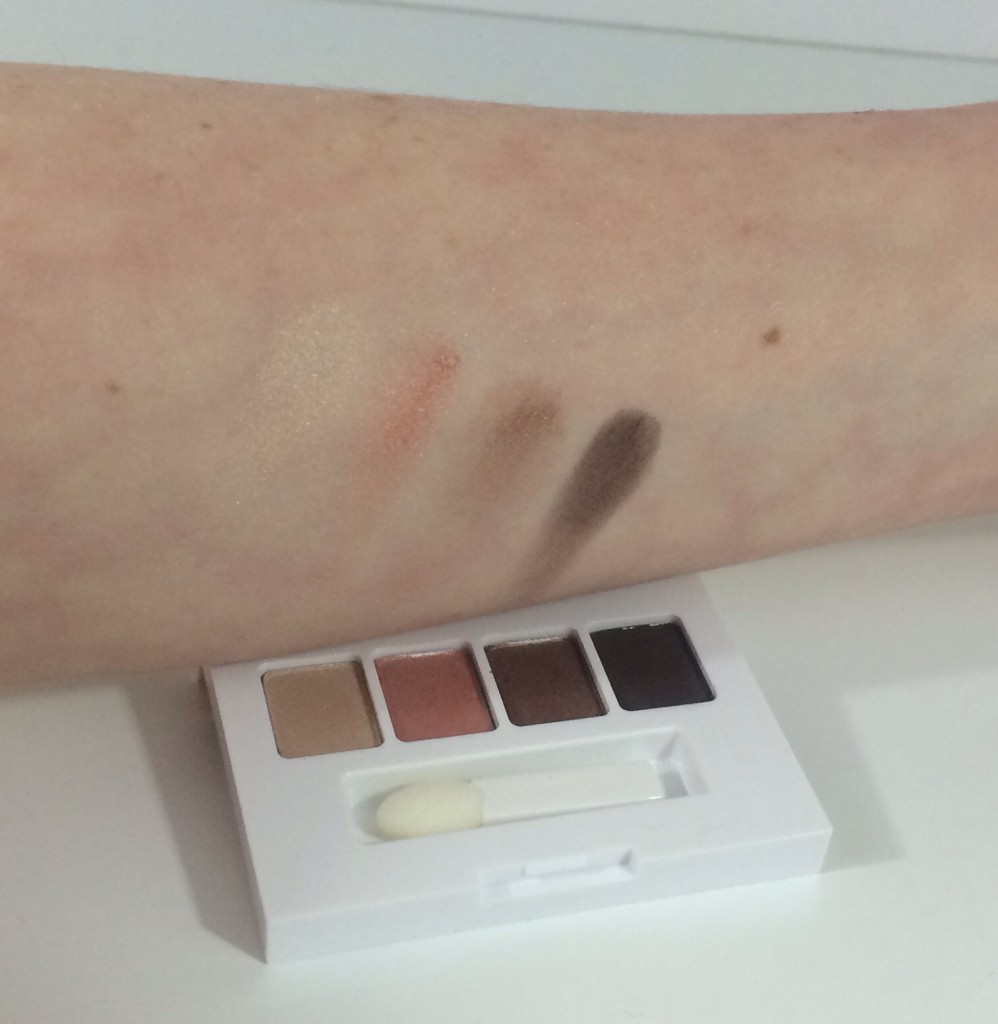 DayWear Advanced Multi-Protection Anti-Oxidant Creme SPF 15
Shimmer Lipstick in Sugar Honey
CVS PHARMACY:
Rimmel Scandaleyes Waterproof Kohl Kajal in 001 Black: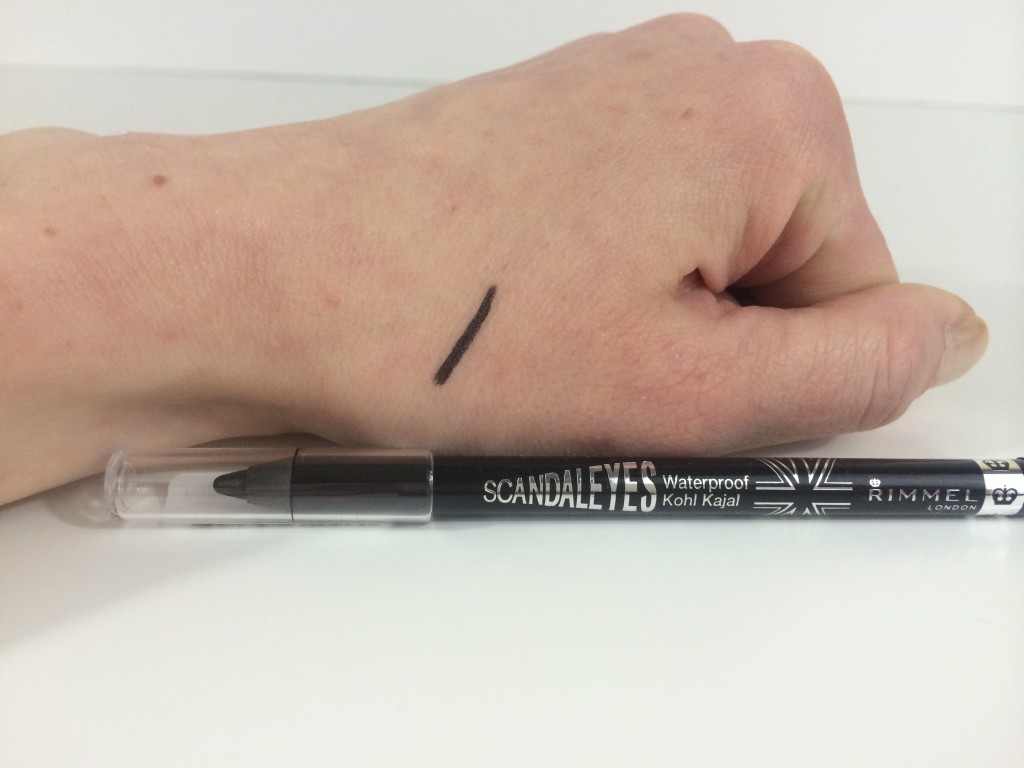 I love my Scandaleyes eyeliner in nude for an everyday brightening look for the waterline and wanted to try out the black.
Milani Baked Blush in Dolce Pink: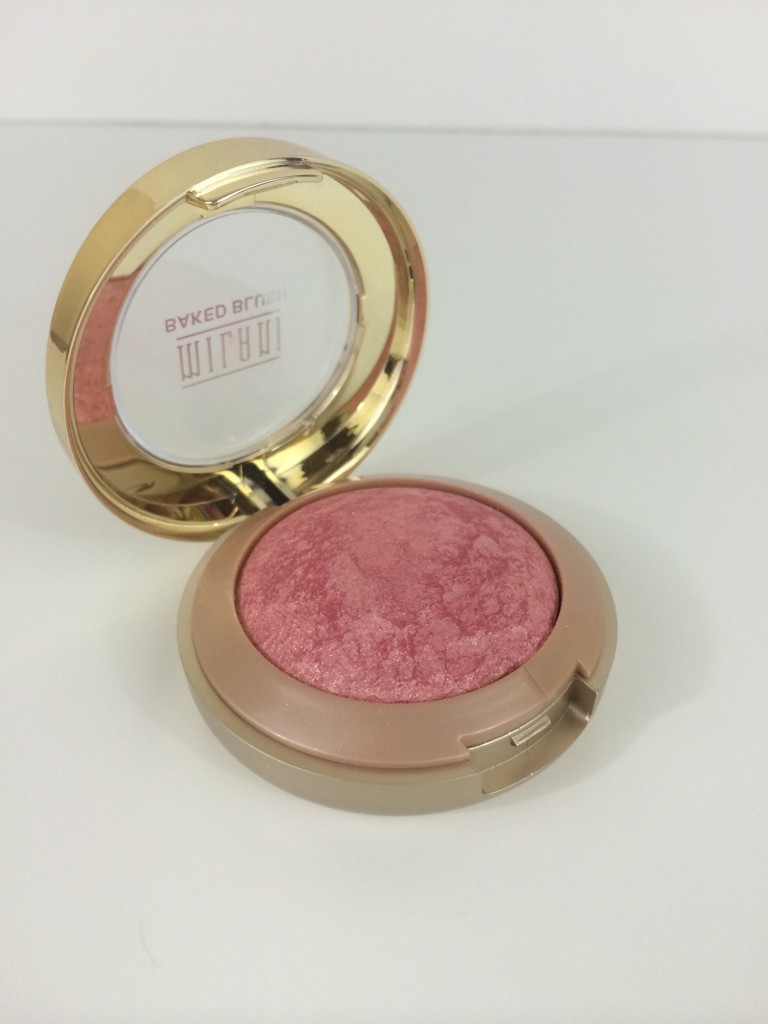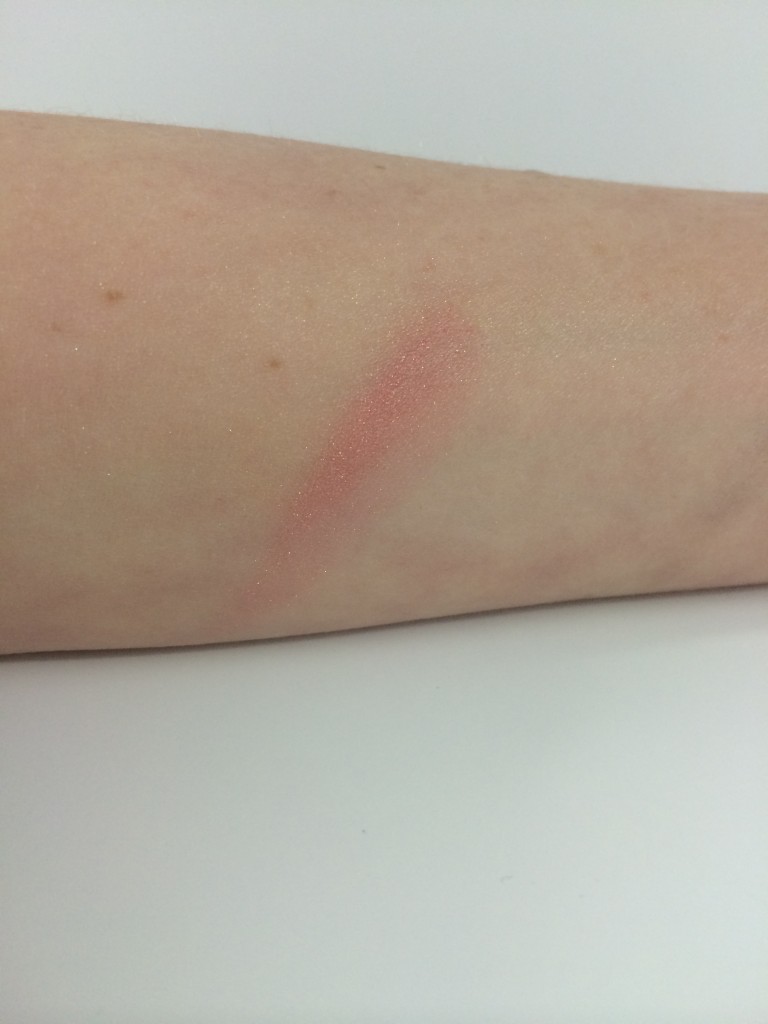 I have been hearing about these Milani blushes for months and just now got around to picking one up! It has a lot of shimmer and sparkle to it, so if that isn't your thing you would probably want to pass. I think that the gold shimmer is enough to skip a highlighter when using this blush, and it applies and blends beautifully. It reminds me a lot of Nars Orgasm.
Out The Door America's #1 Super Fast Drying Top Coat For Nails:
I love this top coat because it is fast drying, inexpensive, and I don't get the annoying shrinkage that can happen after applying some top coats (shrinkage is where the polish looks like it pulled away from the tip of the nail or when it looks like you have tip wear but just applied the polish).
Phew! That was a long one! If you are reading this, thank you VERY much!! I can't wait to really dig in to all these new goodies! If you would like a review or more information on any of these items, please let me know by commenting (click the link by the title of this post) or find me on Facebook, Twitter, or Instagram!