Hi There! Happy Friday!!!
I have a Friday Favorite for you all today! I want to review a very handy and innovative product: The Benjabelle Brush Tree.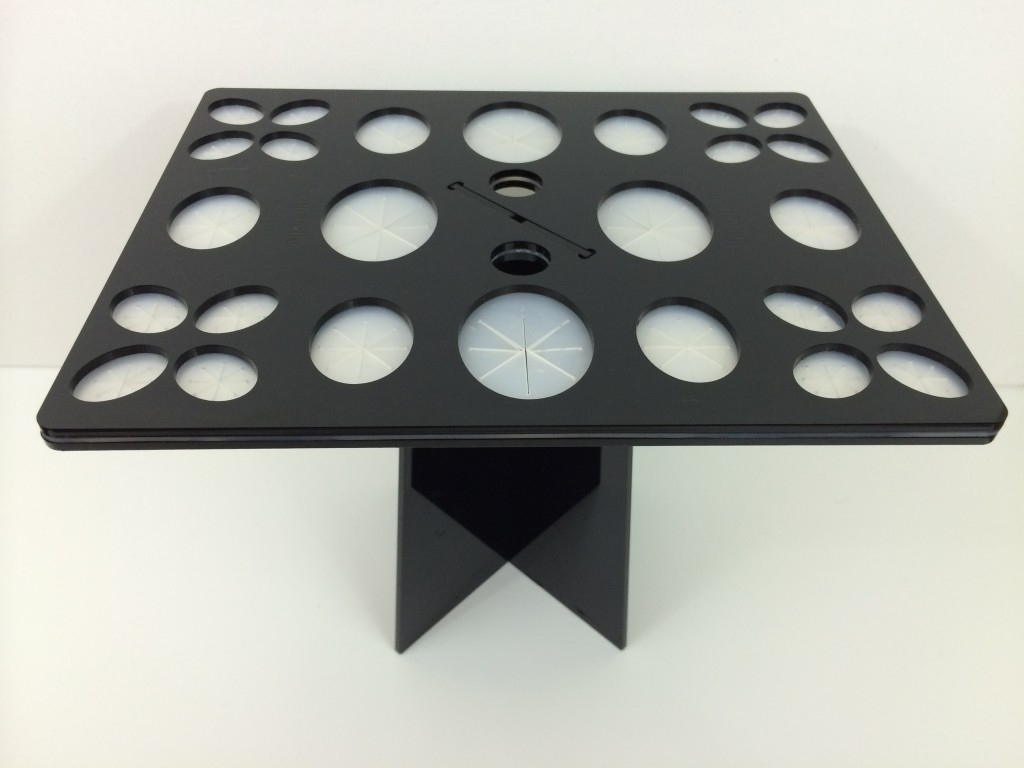 The Benjabelle Brush Tree is a product that allows you to dry your makeup brushes vertically so that no water gets into the ferrule of your brush. You should never dry your makeup brushes with the brush part up because water will run into the ferrule, causing it to eventually start to fall apart. Before receiving my Sunflower Benjabelle Brush Tree for Christmas, I would dry my brushes horizontally on a towel. That option works, but takes up a lot of space and can cause very large powder or kabuki brushes to become flat on one side.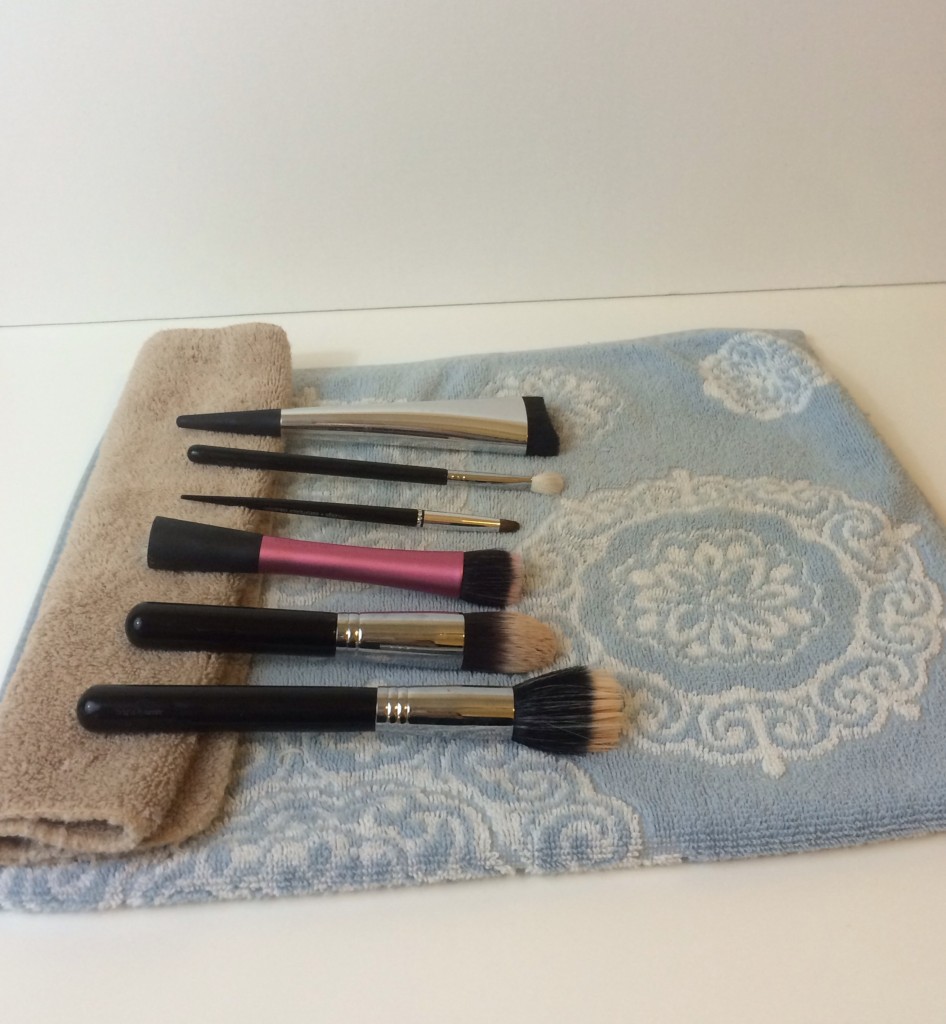 One of the things I liked instantly when I went to the website www.benjabelle.com is how personable the creators, a husband and wife duo, seemed. The about us page is completely adorable and just warms my heart. The Benjabelle Brush tree comes with easy care and cleaning instructions. The brush tree also has a money back guarantee. Three pieces come that piece together: two for the trunk or the base, and one for the top. The Benjabelle Trees are made in America with American made materials. There are four different brush tree models: The Original, The Mini, The Daisy, and The Sunflower (they can be seen here and I have The Sunflower). They also sell two different brush cleaners, which I have not tried so I cannot speak to, and a brush tree base spinner that is not necessary, but I think it is really cool!
How It Works:
To use the brush tree you slide the two trunk pieces together and then I like to put the top piece onto my vanity before pressing the trunk into a slot at the top. It is really easy and very secure.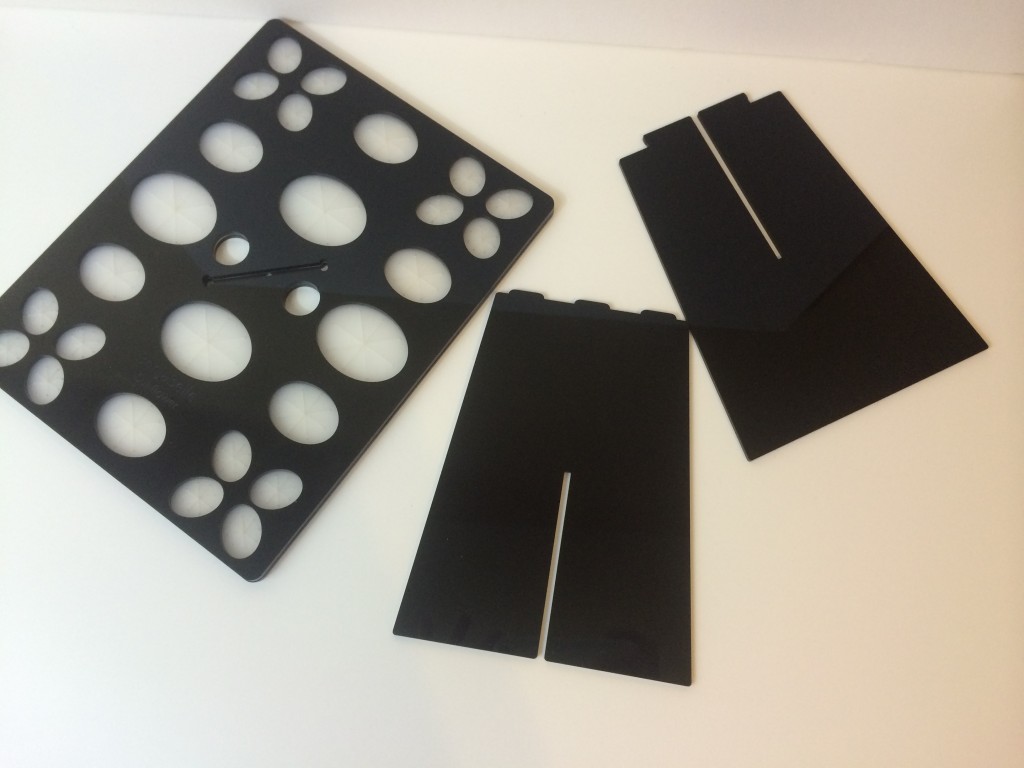 You then go ahead and wash you makeup brushes as usual (if you would like to see how I wash my brushes, let me know by leaving a comment at the top of this post) or find me on Facebook, Twitter, or Instagram!) and then insert the brush handle from underneath the brush tree. When the brushes are dry, pull the brushes up through the top!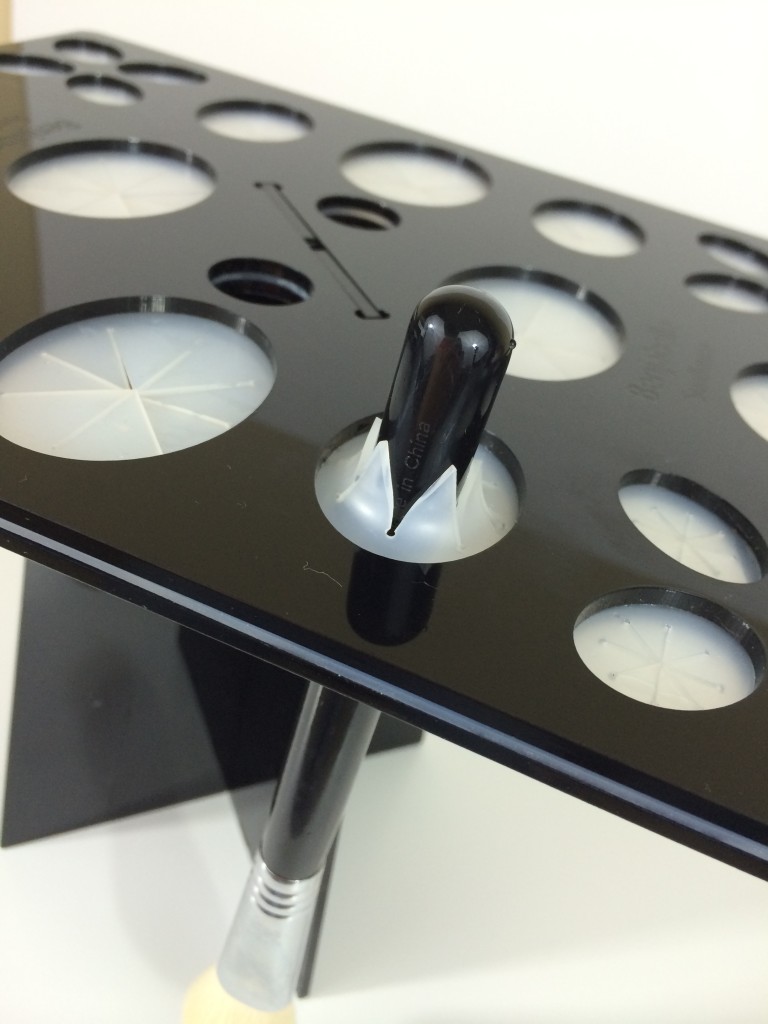 I think that the brush tree is an amazing, simple, and brilliant invention! I think any makeup lover or makeup artist would be happy to have it in their beauty arsenal. Also, this isn't marketed this way that I know of, but I think that it would be awesome for artists out there as well! I am not really an artist (read: I draw stick people…) but my husband is, and I know that this would be something that he could use for his paint brushes, so thought I would throw that out there.
Obviously, I really love this product and can't stop gushing about it! But that is because it is THAT good.
How do you dry your makeup brushes? Tell me in the comments (comment at the top of each post), or find me on Facebook, Twitter, or Instagram! If you have any thoughts, questions or if there is a product you would like to see me review, please feel free to let me know! If you enjoyed this post, please subscribe by entering your email in the subscribe box on the right hand side of the page. For those who have subscribed, thank you! I hope you all have an wonderful weekend!