Hi there! Happy Monday!
I hope that you had a great weekend, and if you're off today that you're enjoying your long weekend! If you're like me and you put off washing your makeup brushes until all of your brushes are dirty and you can't put it off anymore then this post if for you. We all know that washing your makeup brushes is important because not only will your colors muddle if the brushes are dirty, but it isn't sanitary and can lead to skin breakouts which nobody has time for.
Products I Use To Wash My Brushes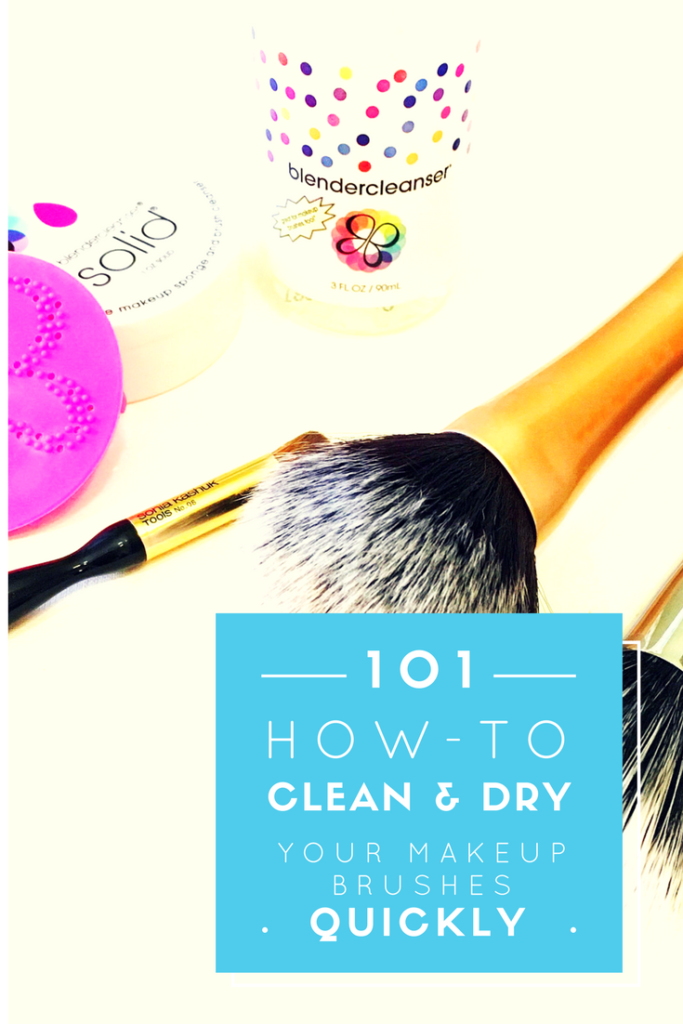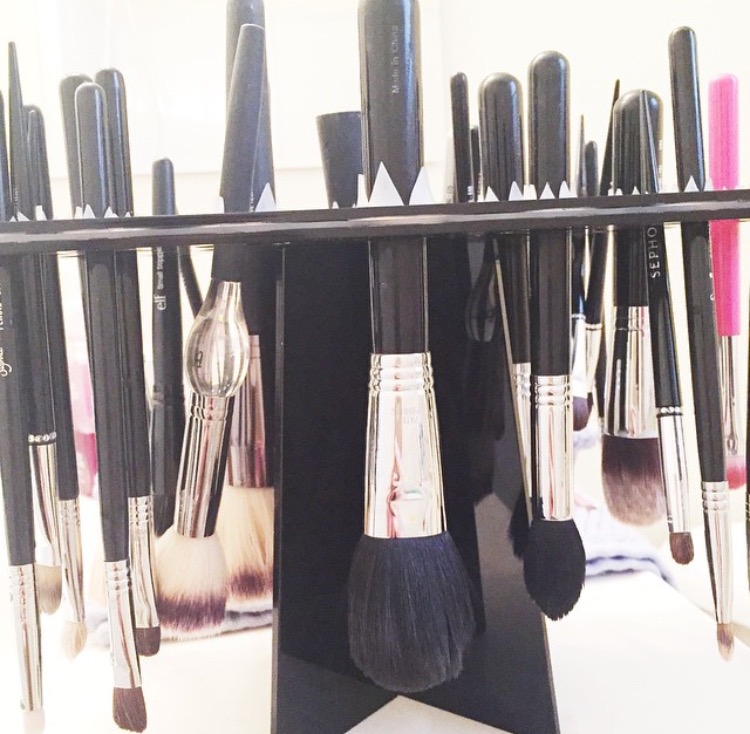 My favorite way to wash  my makeup brushes is with the Beauty Blender Cleanser Solid, I also will use the Beauty Blender Cleanser but prefer it for my sponges and the solid for my brushes. It is also fine to wash your brushes with a foaming antibacterial hand soap, and if I run out of my Beauty Blender Cleanser Solid I will do this.
My Routine
I set my brushes on the left side of my sink and a clean towel on the left side of my sink along with my Benjabelle Sunflower Brush Tree. I have blogged about the Benjabelle Sunflower Brush Tree here. If I am washing a larger brush I do it by itself, but I will wash smaller eye shadow brushes a few at a time. I wet the brush and then swirl it into the Beauty Blender Cleanser Solid or I put a little soap into my other hand and swirl the brush in circular motions in my hand. I rinse the brush until the water runs clear. I then hang the brush from the Benjabelle Brush Tree. I love the Benjabelle Brush Tree because it helps the brushes to dry much faster, but if you do not have one you can roll one end of a hand towel and lay the brush so that the brush head is angled down. *Note: Never tilt your brush so that the bristles are up after washing because if water gets into the barrel of the brush it can damage your brush. You can read more about that here.
Shop