Hi there! Happy Monday!
I hope that your week is off to an amazing start!
I like to go lighter with my makeup in the summer months, opting for concealer and maybe a powder foundation most days, but when I do want a full coverage look I need something that won't melt off my face in the heat ; ) If you're a regular reader of my blog, you know that I like to make it a point to "shop my own stash" (read about that here) and that is what I did when I pulled this foundation back out.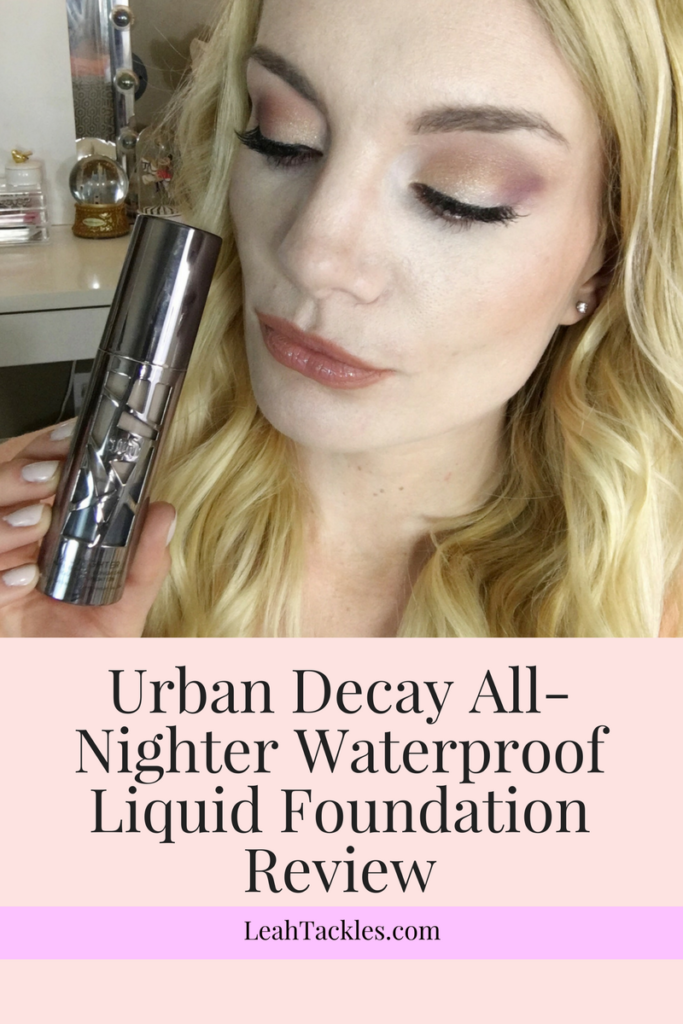 All Nighter Liquid Foundation by Urban Decay provides full coverage with a matte finish. This foundation is also oil-free. Urban Decay loaded this formula with an higher amount of pigment so a little goes a long way, using too much is easy to do and doesn't look good! This waterproof formula claims to diffuse light to blur flaws and also mattifies and absorbs oil to reduce shine.
Packaging
The gun metal packaging is very sleek, and I like that you can see the packaging through the window like cut-outs. The bottle has an airless pump, so you can get every bit of foundation out (though I have yet to finish a bottle to test this out).
Shade Range and Cost
$40 for 1 oz.
There are 24 shades in the range, which is wonderful, but because this foundation is so pigmented, finding your perfect match can be very tricky. I suggest going to Ulta or Sephora and asking for a sample, if possible, and keeping in mind that this does oxidize on most people. I purchased a shade that looked too light (which is tricky for me, I am often the lightest shade of foundation ranges) but ended up working perfectly on my fair skin with pink undertones.
Why I Love It
I like that I can get a full coverage look that lasts! I haven't completely tested it out to see if it is truly waterproof, but I have splashed water on my face, cried, and been very sweaty while wearing this foundation and it doesn't budge! I think this foundation works beautifully on my oily/combo skin, so long as I use only the tiniest pump.
Wear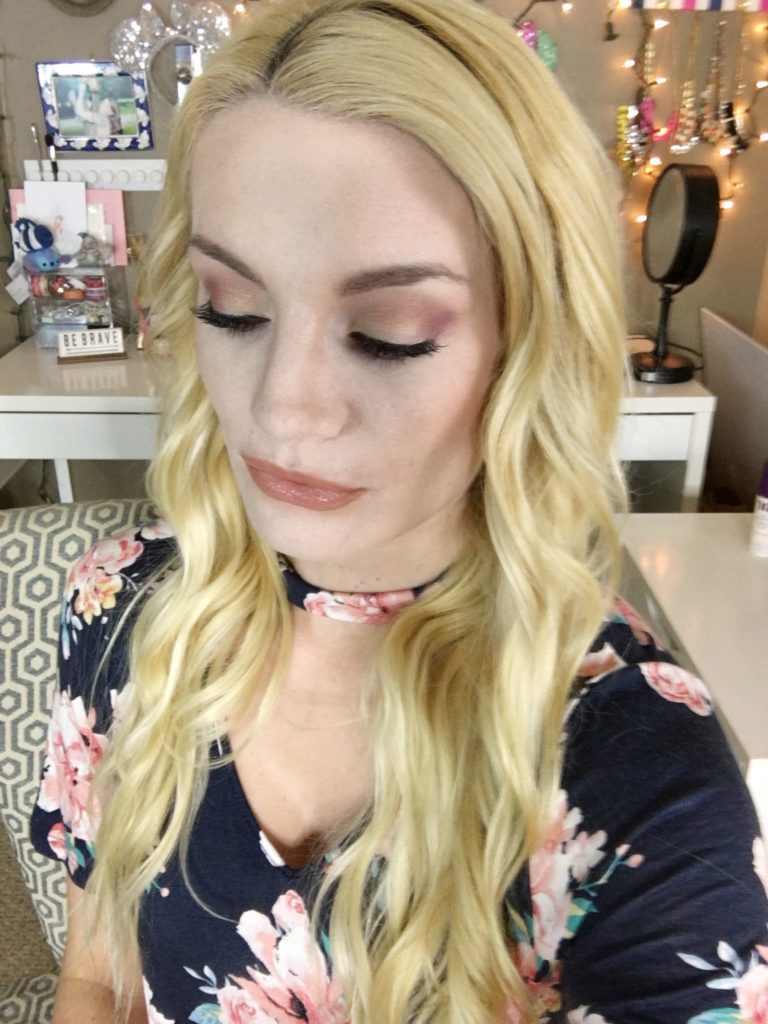 This lasts ALL day! It is remarkable.
My Routine
I make sure to moisturize my face well because a matte foundation like this would cling to dry patches. I use a makeup primer (this one is my favorite). I put one small pump onto my hand and then dab dots of the foundation onto one area at a time (forehead, chin, nose, etc) before stippling it in with a stippling brush (I like the Sigma F50).
Watch My Demo
Shop
You can find this foundation at Ulta, Sephora, UrbanDecay.com, or department store Urban Decay makeup counters.
Thank you for reading! Please subscribe! xx