Hi there! Happy Wednesday!
Thank you for reading! I am SUPER excited to share a very easy drink recipe and one of my favorite healthy snacks with you today! I am also uploading a video on my YouTube channel soon showing me making these, so be sure to check that out. I will link it here when it's live!
This post and video are in collaboration with my sweet friend Stephanie who is an adorable Alabama girl with tons of charm and amazing ideas. I seriously can't get enough of her and think that she comes up with the cutest stuff : ) You can find her blog HERE! She will be uploading a blog post and video as well so STAY TUNED!
Strawberry Lemonade: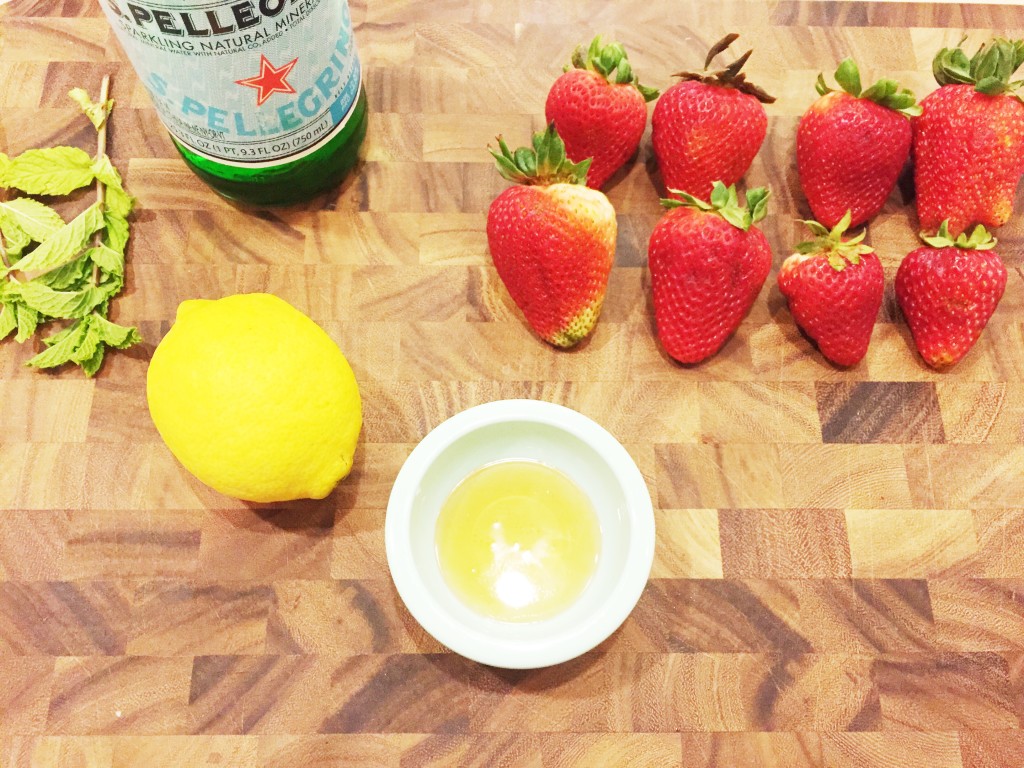 Ingredients:
8 large strawberries with stems and leaves removed
1 cup sparkling mineral water that has been chilled
2 heaping tablespoons of honey
4 large fresh mint leaves
Juice of 1 lemon (about 3 tablespoons)
Directions:
Pureé in a blender on a low speed for 15 seconds and then high speed for 1 minute. Serve over ice.
Kale Chips:
I have posted my favorite kale chip recipe before, but wanted to share it again since it's been over a year since I shared this recipe. I remember the first time I made these I was pretty sure I wouldn't like them, or certainly wouldn't love them, but they're REALLY REALLY GOOD! So, even if you're unsure give these a shot because they're super easy and only have a couple of ingredients, so even if you like them it wasn't a big waste of time!  BUT, I bet you'll like them!!
If you make either of these recipes be sure to share them with me on social media using the hashtag #LeahTacklesSummerSnacks because I want to see what you create! Also, be sure to talk to me in the commens about other recipes or food ideas you would like to see either here or in a video.
I am SO excited that it is almost (kind of) the weekend! It is "hump" day at least! This weekend is jam packed but so many fun things coming up that I cannot wait to share with you all. What are you up to this weekend? Let me know in the comments!! Thank you for being here : )