Hi there! Happy Wednesday!
I hope that you had a wonderful Christmas if you celebrate and a fantastic start to your week : )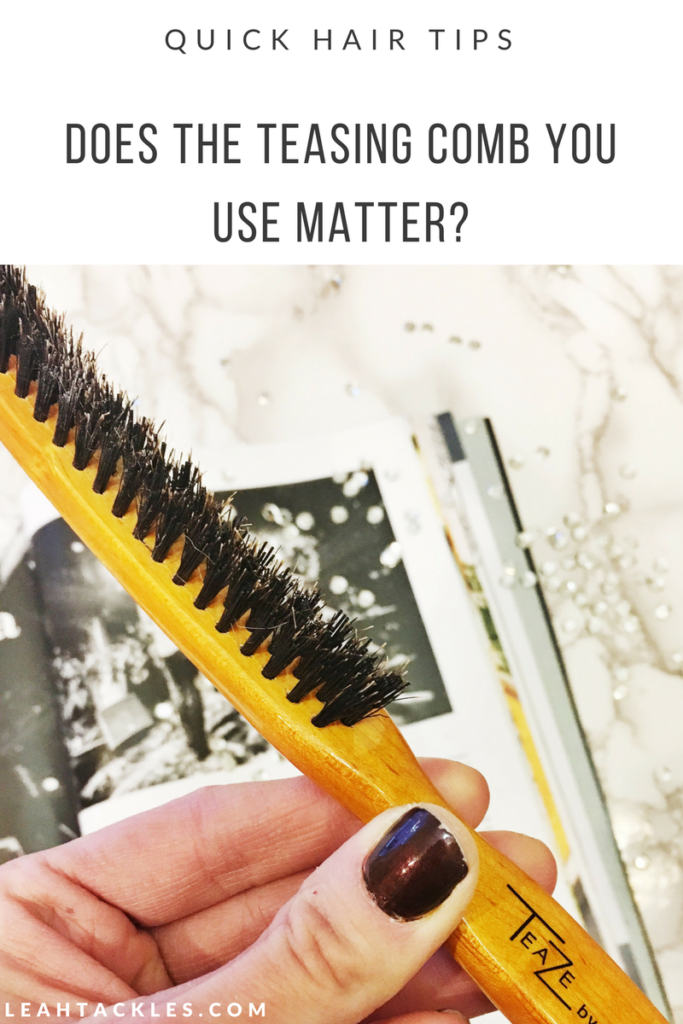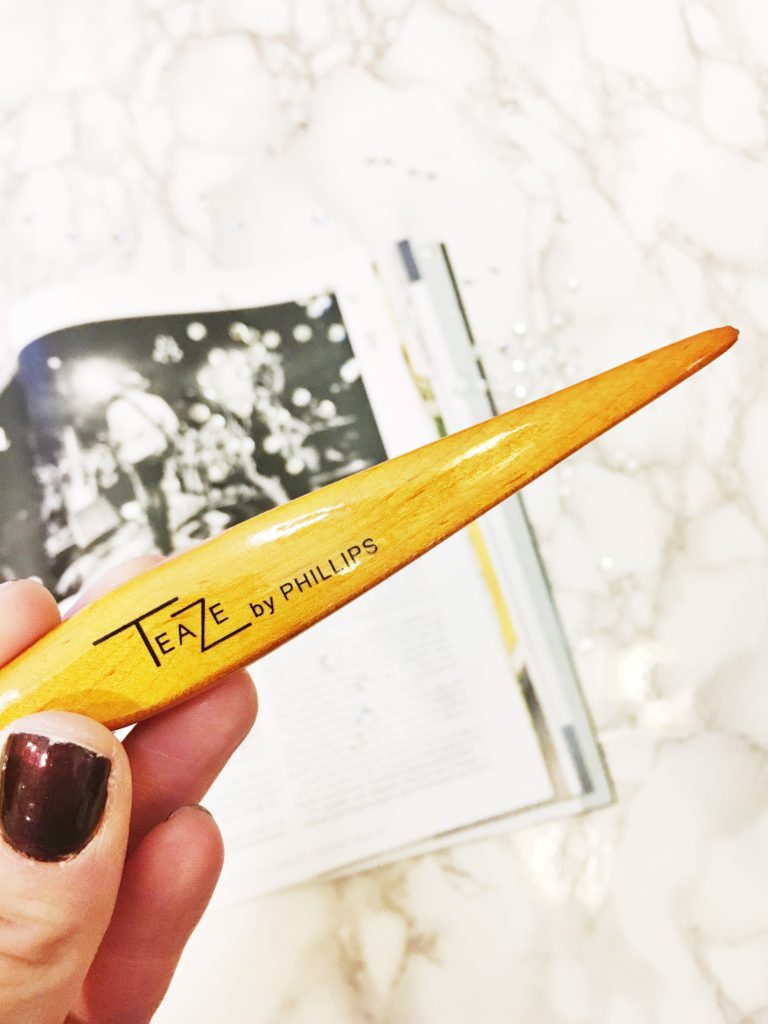 I don't tease my hair very often, and usually, add a few curls with my favorite curling wand before calling it a day, but for special occasions when I want a lot of volume at the root I do a little teasing. I have friends who can tease their hair with any basic fine/rat tooth comb, and I am sure most hairstylists can use any comb to get the roots oomph'd, but with my hair type and lack of teasing skills, I swear by my Phillip Brush Teaze Brush.
About the Brush
Concave bristle design fits the shape of the head nicely. The staggered bristle height gives improved control. This brush has bristles and a polished wood handle
About My Hair
I have naturally straight hair that is very fine but I have a lot of it. I don't have much volume at the root, and it isn't easy to tease.
Why I Love the Phillip Brush Teaze Brush
The bristles make it easy to backcomb and tease my fine hair. One of my favorite parts of the brush is the pointed wooden end because it helps me create the perfect part or section of hair super easily! I use it daily for this for both myself and my six-year-old daughter.  I like that doesn't tear up my hair or make my hair feel damaged like a basic fine tooth comb does with backcombing. I also love this for smoothing out my hair when a ponytail or updo gets a bump or two.
Shop
Have you tried this brush? Do you backcomb your hair? Do you ever need a quick way to smooth out your hairstyle?
Watch My Latest YouTube Video