Hi there! Happy Wednesday!
I hope that you are having a great week so far, and thank you for taking time to read my blog!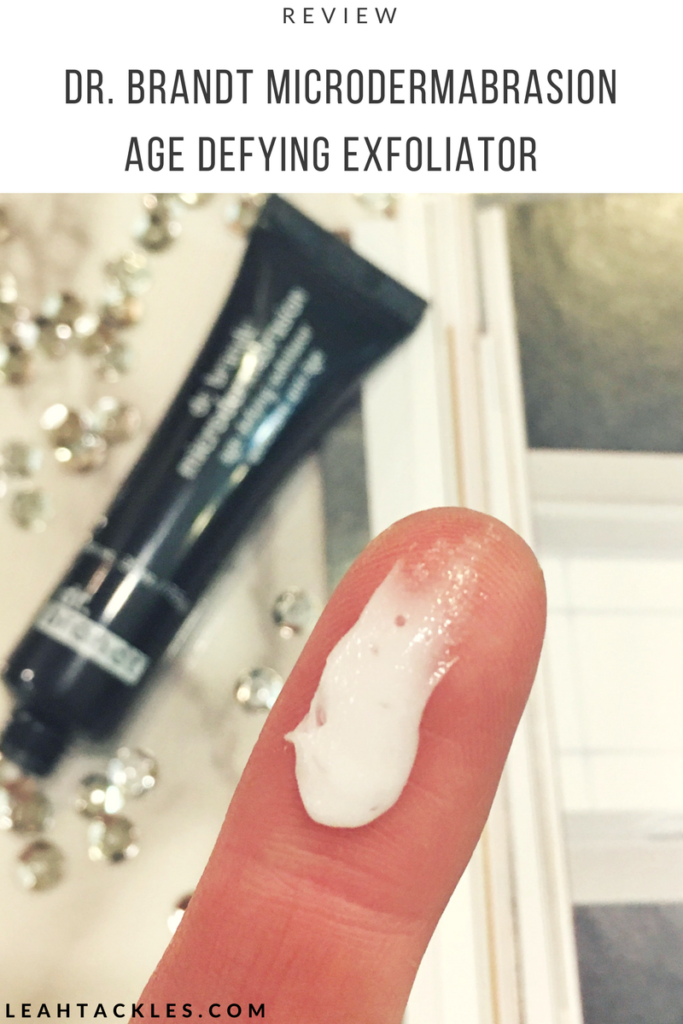 I have used the Dr. Brandt Pores No More and so when I received a deluxe size sample of the Dr. Brandt Mirceodermabrasion Age Defying Exfoliator I was excited to try it out.
What It Claims
The Microdermabrasion Age Defying Exfoliator works for all skin types. It is an exfoliating scrub that can help with dull skin and uneven skin. It can help minimize fine lines and wrinkles. The Sephora website also states that it can be a solution for blemishes.
The formula contains aluminum oxide crystals, lactic acid, and soothing botanicals to buff away dead skin, give you glowing skin, and a more even skin texture.
Ingredient Information
This product is free of both sulfates and phthalates.
My Thoughts
I use a PMD Personal Microdermabrasion System at home once a week, but I really like having an exfoliating scrub to rub over my face, especially my nose and chin, when I need a deep clean. I noticed that this scrub is very fine, and that felt really nice on the skin, and didn't irritate but was still very effective in cleaning out my pores. My face felt so clean after using this and my skin was glowing! I immediately asked my husband to try some on his noses, and he noticed his pores looked and felt cleaner right away. This product is expensive, but it is definitely my favorite exfoliating scrub that I have tried.
My Routine
After removing my makeup I lightly dampen my skin with warm water and then use this exfoliating scrub in circular motions all over my face. *Note: I focus on my nose, chin, and cheeks and try to not get too close to the delicate eye area.
Shop
Have you tried this? Have you tried other Dr. Brandt Skincare products? What is your go-to product for exfoliating? I would love to hear in the comments! xx
Watch My Latest YouTube Video