Hi there! Happy Wednesday!
I hope that you are having a fantastic week so far! If you're a regular reader of this blog, follow me on Snapchat (@LeahTackles), or if you watch my LeahTackles YouTube Channel, then you know that I am a BIG fan of masks! I try to do masks several times a week, but sometimes it can be hard to find the time to do a 20 minute mask, so I was very excited to try a five minute mask from Skinfood.
Volcanic & Egg White Pore Hot Steam Pack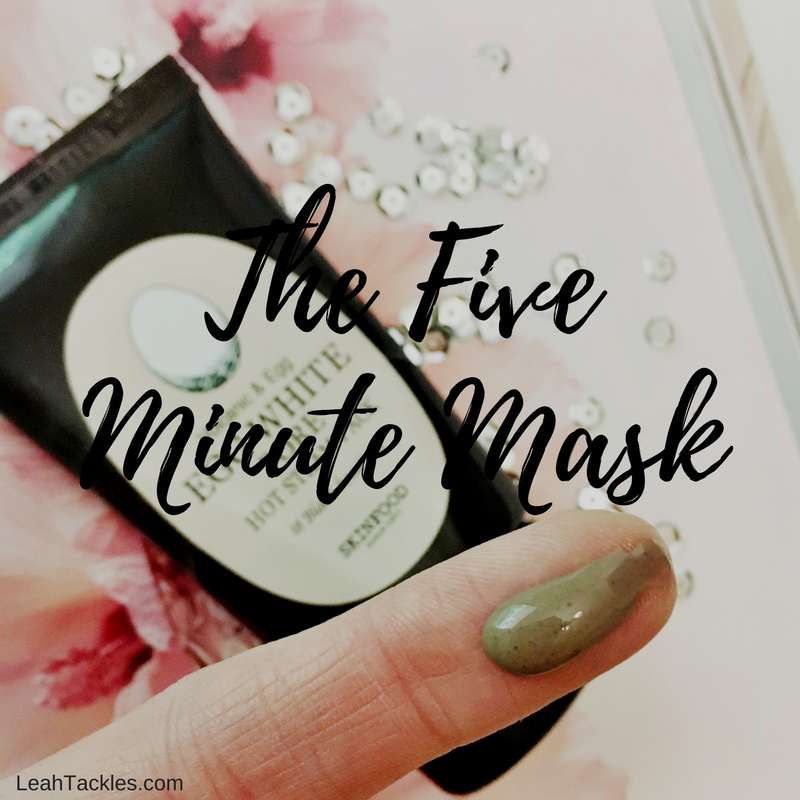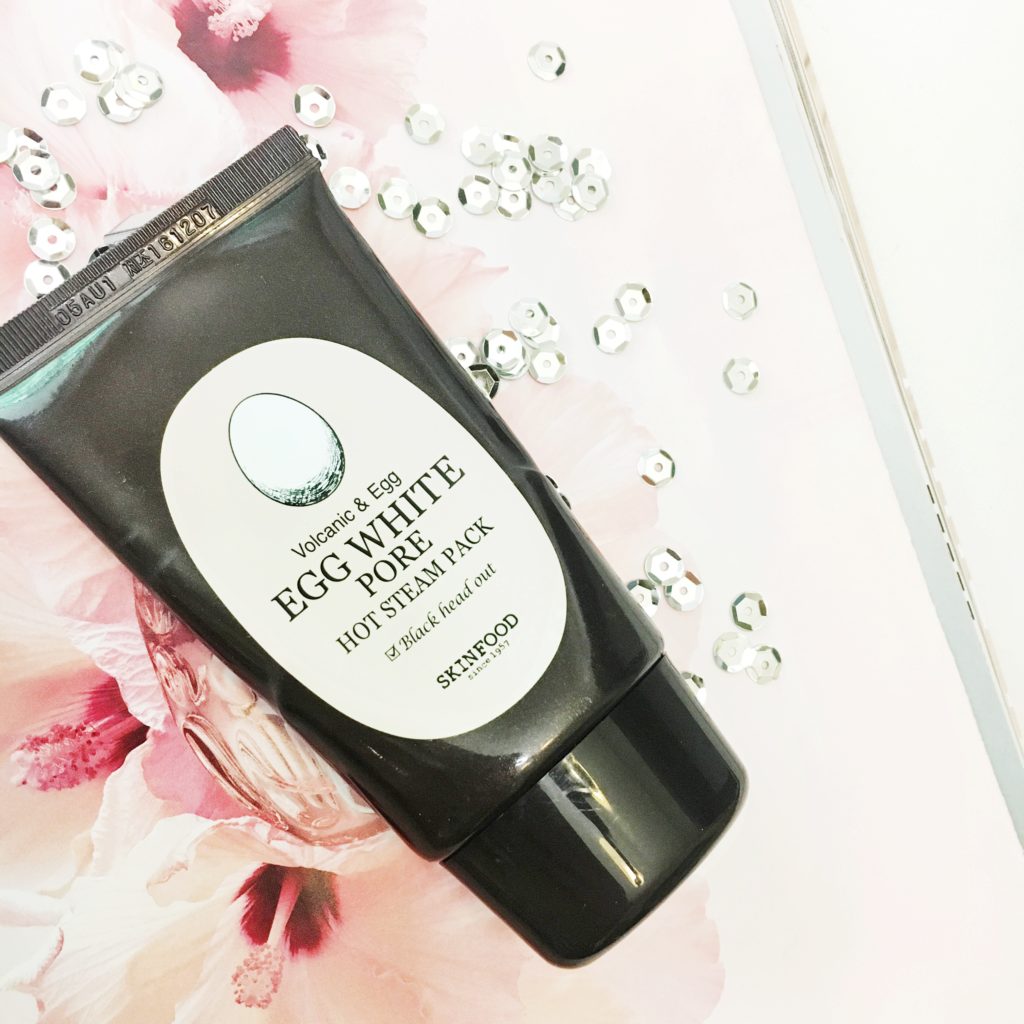 This is a  clay hot steam pack that contains sulfur and albumin extract that can remove stubborn blackheads and excess oil from the skin. It has two main target ingredients, jeju volcanic ash and amazonian clay. This mask doesn't have directions in English, so I did have to look up the directions on the
Ulta
website because I cannot read Korean.
Does It Work?
I really like this mask because it gives me a nice, clean feeling after removing my makeup at the end of the day. I have large pores, and combo/oily skin, and I do notice less excess oil when I use this mask. I don't know if it has actually reduced the appearance of blackheads, but I definitely feel like my skin  feels cleaned out after using it. I really enjoy it, and will continue to use it.
My Routine
This stuff is thick and has a gritty texture within the clay. The mask does get warm, but that is normal as it is a hot steam mask. Because this mask is so thick in consistency, it isn't too messy to apply, so you can easily apply this with your fingers or a foundation brush if you prefer. I leave the mask on for five minutes, and then massage the mask into areas where I have large pores and blackheads, before using a warm washcloth to remove the mask.
Shop
Have you tried this mask or other Korean skincare? Let me know in the comments : )
Check Out My Latest YouTube Video 
*Note: Be sure to enter my giveaway, too! The info is on My YouTube Channel!