Hi there! Happy Monday!
It is Monday again! The weekend always flies by way too fast, but I hope that your Monday is off to a fantastic start!
We have well water at our house, and even with a water softener my blonde hair gets brassy and dry. I have used the Malibu Treatment Packets on and off for years, but I have just recently started using a shampoo and conditioner to really up the protection for my blonde locks.
Malibu Hard Water Wellness Treatment Kit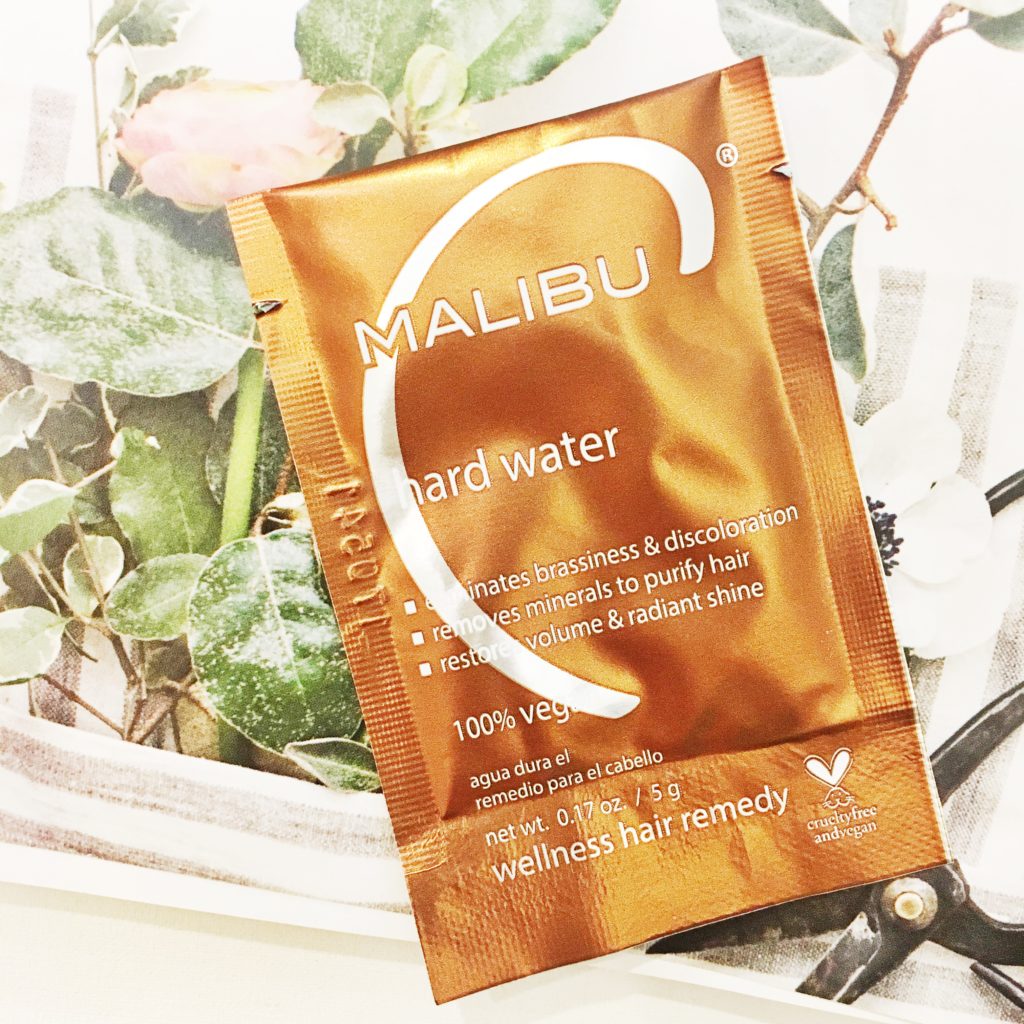 This system comes with a shampoo, conditioner, and four Malibu Treatment packets that help protect against protects your hair against minerals hiding in your hard and well water that can cause discoloration and can also dry your hair out. This kit contains 100% vegan ingredients and removes and prevents discoloration, dryness, damage and dullness.
My Routine
I use the shampoo and conditioner once per week and the treatment packet about once every three-to-four weeks. I use the shampoo while I'm washing my body, and then I rinse the shampoo out and squeeze the water out of my hair before applying the conditioner for a longer amount of time while I shave and wash my face. One the days that I am doing a treatment packet I wash my hair with the Malibu shampoo and rinse before doing the treatment packet. To do the packet  I mix a tiny bit of water (about 1 oz.) with the powder in the packet to create a paste which I apply all over my hair, lightly squeezing it into my hair. I let the paste sit on my hair for 5-10 minutes before rinsing and conditioning as normal. If you have the time, you can also wrap a towel around your hair (like the Turbie Twist) and let the treatment stay on even longer.
Does It Work?
The first time I used the shampoo and conditioner I didn't notice a drastic difference, but I do find that it helps keep the brass at bay when between treatments. I absolutely LOVE the Malibu treatments, but it did take me a bit of time to get the hang of the consistency that works for me, how long to leave it on, and where to focus the product (wherever you have orange or brassy color).
Shop
Have you tried any hair masks or treatments that you love? Let me know in the comments! : )