Hi there! Happy Monday! And Happy Martin Luther King Day!
Lately, on days like today, when I've been rushing to get my makeup on before rushing with the kids out the door I've been wearing a super easy eye shadow look that I want to show you how to easily recreate today.
The  Look:
What You'll Need: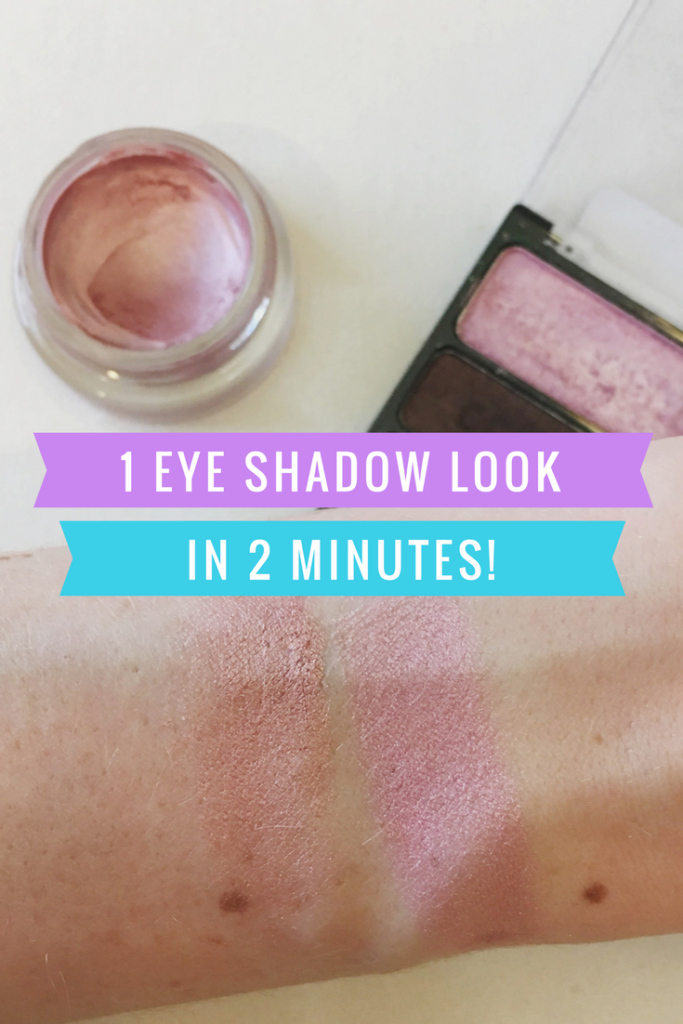 -One bright color of your choice! Have fun I've been loving pinks, purples, greens, and even blues! (I used Wet n' Wild I'm Getting Sunburned Trio the top pink/purple shade for my look today)
-A basic shadow brush (I used the Sigma Shader E60)
-A blending brush (I used the Sigma Blending E25)
Optional:
-A cream or ivory eye shadow to blend (I like Bobbi Brown in Bone 2 or Wet n' Wild Single Shadow in Brulee)
-An eye shadow primer or base (I used Maybelline Color Tattoo in Inked in Pink)
How To Get the Look:
Apply your base or eye shadow primer if you choose to use one. Take any basic eye shadow brush and apply the eye shadow of your choice on your lid all the way up to your crease or just above your crease. I do not use pat it onto the lids to avoid too much fallout with eye shadow falling onto the rest of your skin. If you do get eye shadow on your skin simple brush it off with a brush or makeup sponge. Then take a fluffy eye shadow brush or blending brush to soften any harsh lines and blend the edges of the eye shadow. If you wish, you can use the ivory or cream eye shadow to blend the eye shadow instead of blending only wish a clean brush. I then applied a slight winged liquid eye liner (I used L'Oreal Lineur Intense) and mascara (I used Covergirl Super Sizer in Water Resistant).
I hope you liked this look! If you have any questions, please leave them in the comments below!