Hi there! Happy Wednesday!
I hope that you have been having a fantastic week so far! Today is my middle little loves birthday! Happy 4th Birthday Connor David! I love you so! Today I want to talk about a bronzer that I used years ago and loved but somewhere along that way got lost in my drawers of makeup. A few weeks ago while decluttering my makeup collection, I pulled out a few products I wanted to try using again and the Too Faced Snow Bunny Perfecting Bronzing Powder has become a rediscovered favorite that I want to share with you today.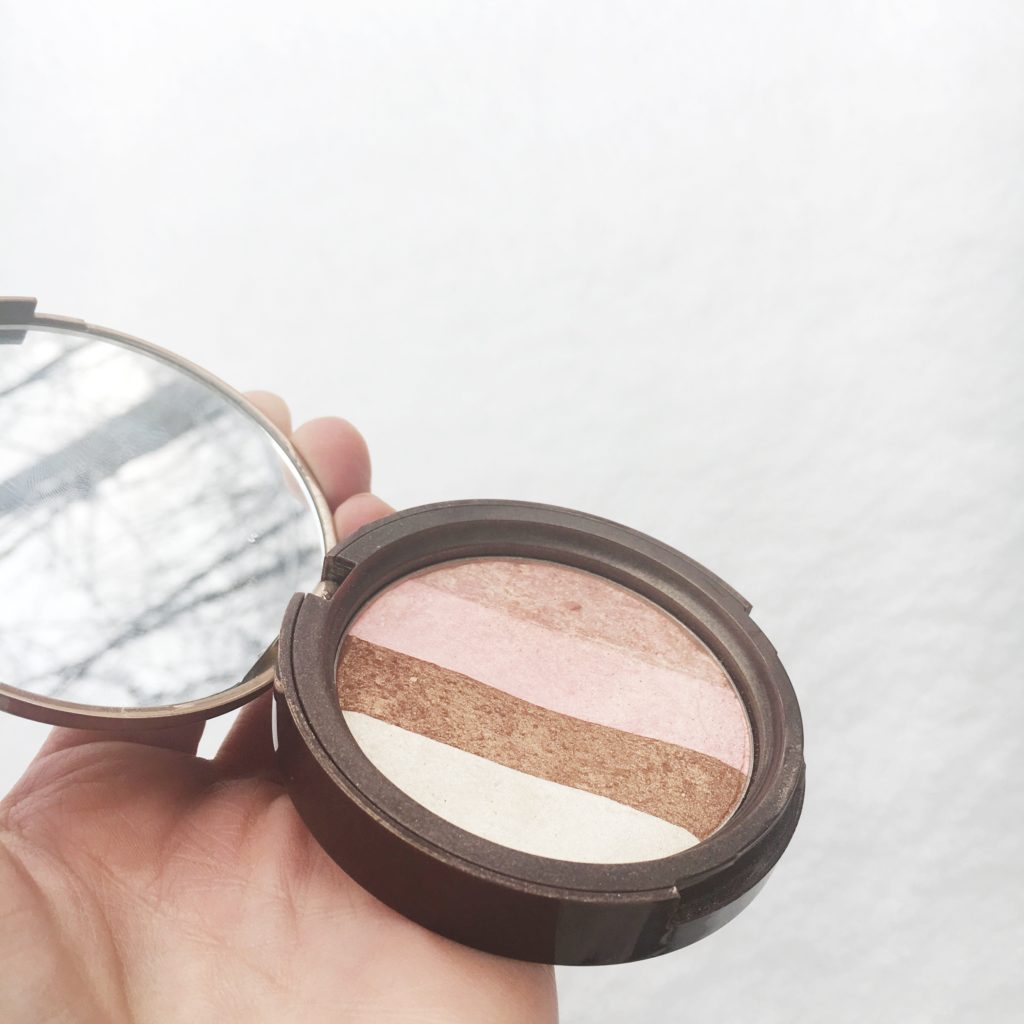 First of all this packaging is absolutely beautiful! I actually have the older packaging, but both the new and older packaging is beautiful with simple details. This one of those products that makes me happy just looking inside the compact because the beautiful shimmery shades are stunning. The bronzer is made up of four strips of color in a white highlight, a bronze, a very pale pink, and a light tan. I think that I avoided this because these days I usually use a matte bronzer or at least tend to avoid a lot of shimmer, but this is stunning! You can use this as a blush, a bronzer, or a highlight which is also great. I like that you can use the four colors separately, but I tend to twirl my brush in all four colors and then lightly dust onto my cheeks. Although this has shimmer it is a very subtle highlight and I think it's perfect in the winter months for a very natural glow. This looks wonderful in the sunlight, especially that snowy sun reflecting light, and lasts on me all day.
Have you tried this bronzer? What bronzers do you like to wear in the winter? Leave a comment to let me know! Have a great day and please subscribe! xx