Hi there! Happy Wednesday!
Today I am excited to be bringing you a review on designer wood watches from JORD. I thought that today would be the perfect time to share these amazing watches because after tomorrow (Thanksgiving here in America) the holiday shopping will be in full force and a watch like this would be a unique gift for someone that you can order right from your computer ; )  JORD provided me with a watch for review, but as always all opinions are my own and I do not accept money in exchange for a positive review.
JORD Watches caught my eye on Instagram because they are incredibly stylish, but also very unique. I was curious about the name and found out that Jord actually means soil, earth, dirt, and ground in Swedish.  I know that my husband can be very hard to shop for, and something like a wood watch is great because it is something that I have never gotten him before, because goodness knows I've gifted him with enough wallets, tie clips, and traditional watches over the years. JORD makes luxury wood watches for both men and women.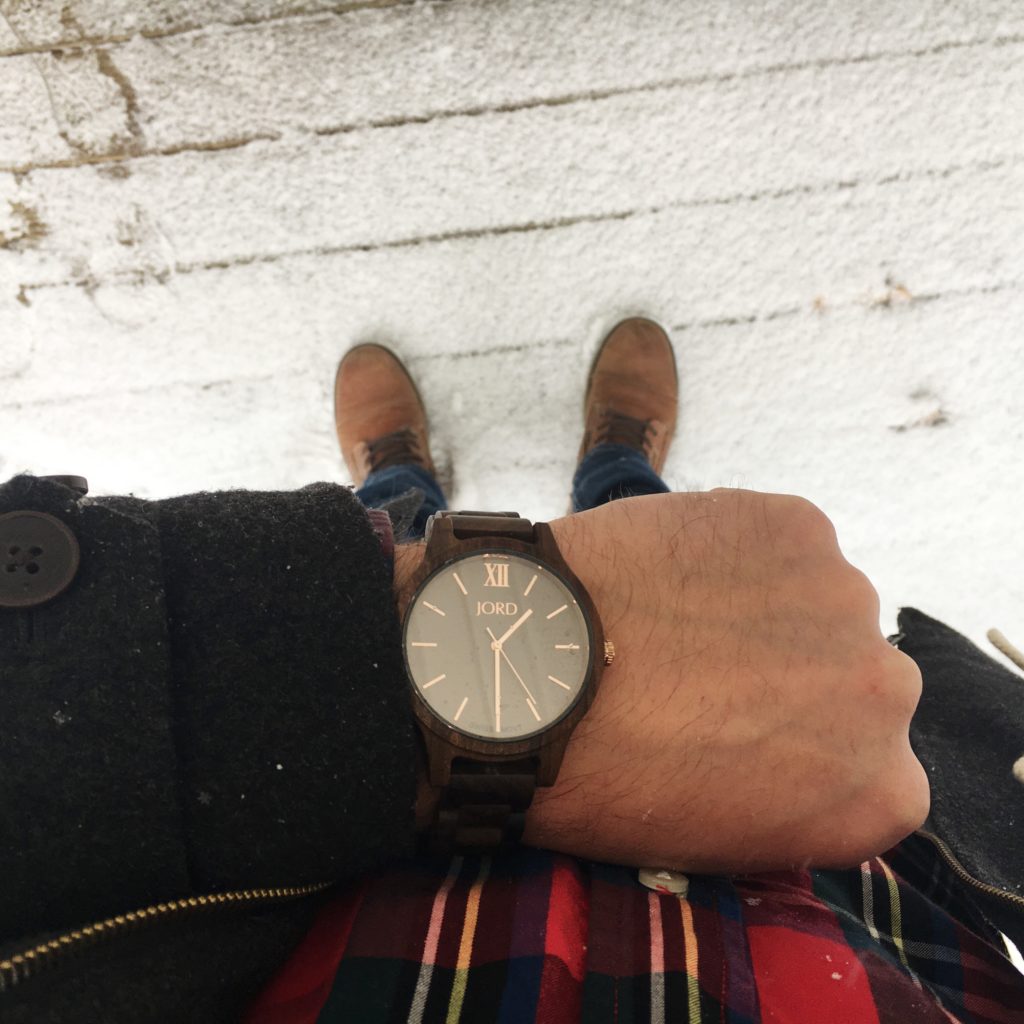 My husband, Stephan, loved the look of the "Frankie" style in Dark Sandalwood & Smoke. Using the JORD Measuring Instructions we were able to easily measure Stephan's wrist to ensure a proper fit. This watch retails for $189.
You can find the "Frankie" Watch that is pictured Here
Packaging: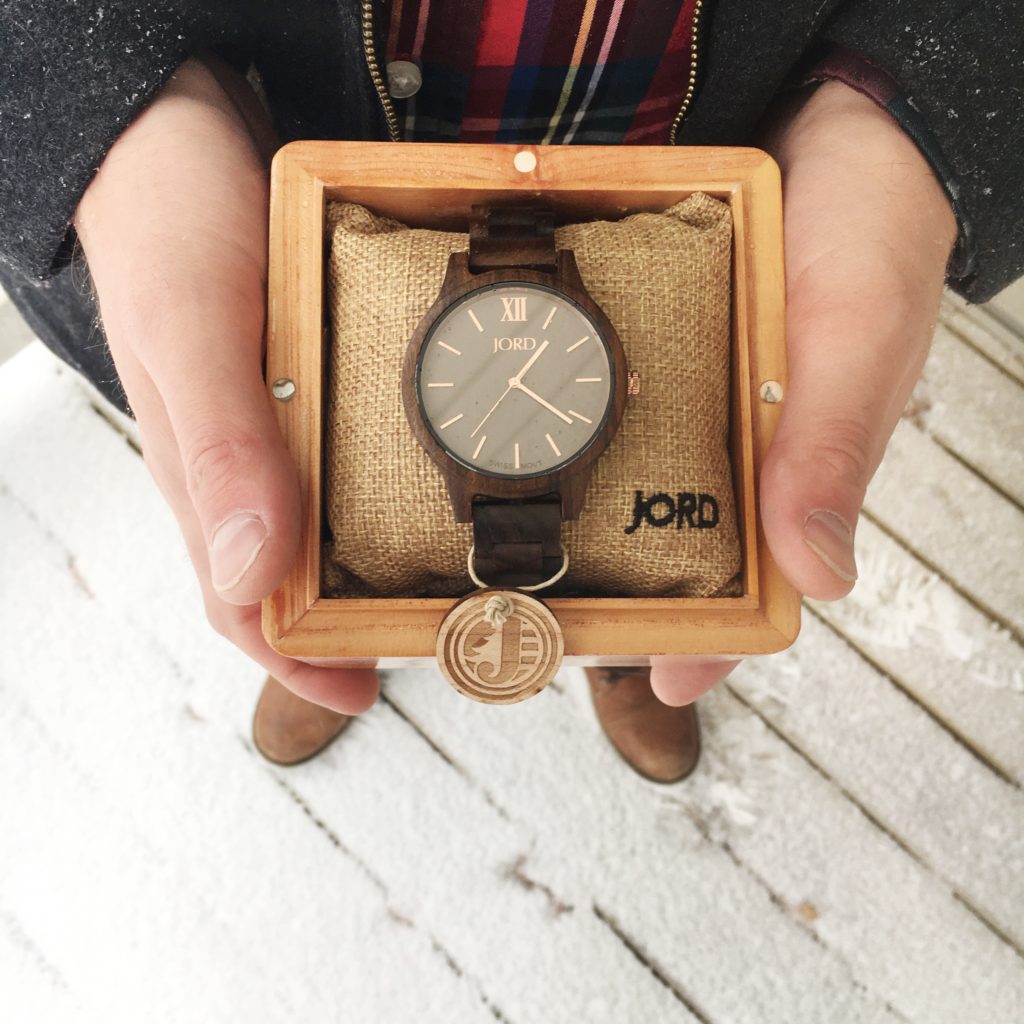 The watch comes in a beautiful wood box that my husband loves because it is great for a decor piece on our dresser and he uses the drawer in the front to store cuff links and tie clips and that makes me happy because it's opened up space in my jewelry storage ; )
The Watch: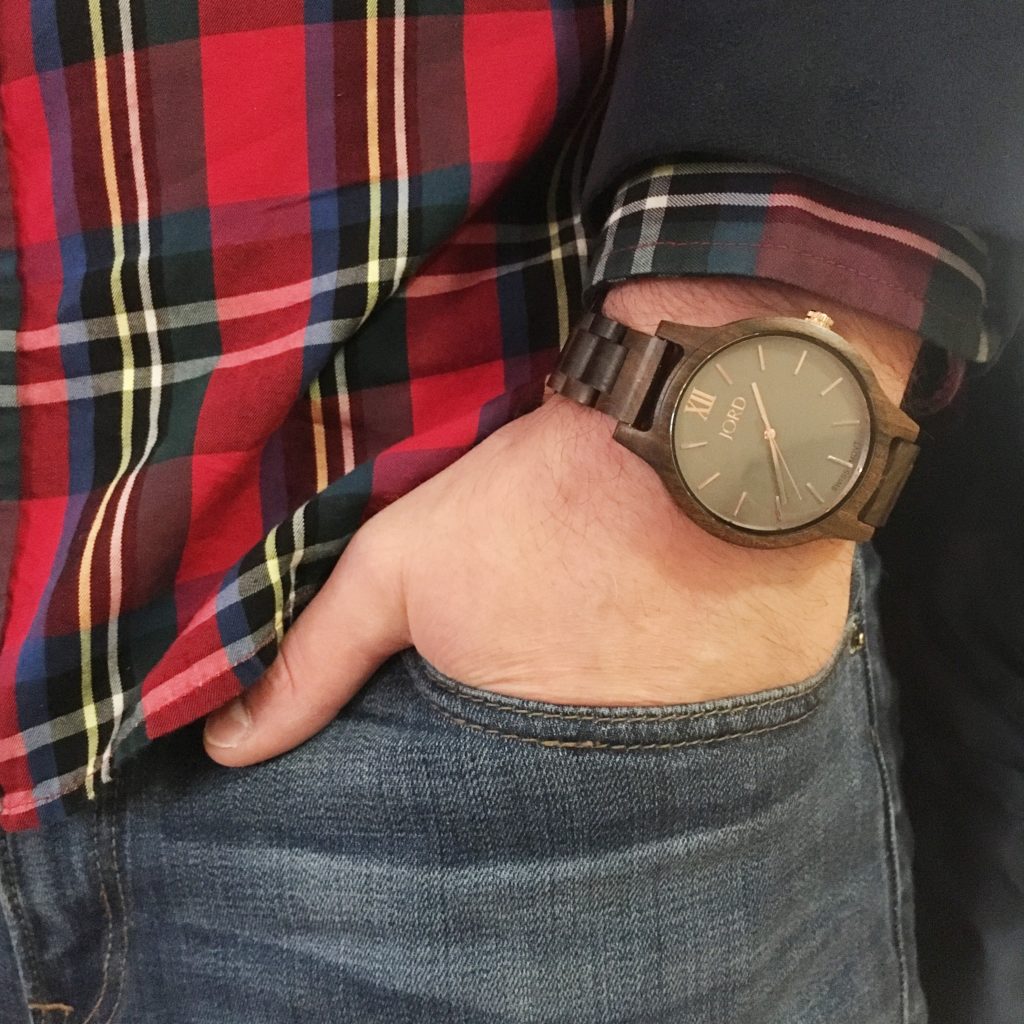 The watch is so stunning in person! I was thrilled that it fit my husband perfectly. He loves that it is super light weight and gives him a no-fuss style that can go from a casual weekend look to a dressier look. I already am looking at some of the women's styles because I'm a tad jealous. JORD offers a lot of styles with different wood and face colors.
Shop:
Code:
You can get an instant $25 code to use at JORD!
The e-code link will close 12/18/2016 at 11:59p.m The $25 e-code will expire 2/28/2017.
JORD was so kind and easy to communicate with which is huge to me because I love good customer service. JORD also has a Watch Care Page which is very helpful especially for a unique product like this. You can also see a lot of fun styling inspiration on the JORD social media sites! I love following JORD and I think I "heart" every Instagram pic they post.
JORD Social Media:
SnapChat:
jordwatches