Hi there! Happy Monday! And, Happy Halloween!
Today I want to do the follow up to my Kat Von D Lock-It Concealer Part 1 first impression review. I have now been wearing this concealer for about a week, and I feel like I've worn it enough to give my full (spoiler alert) stamp of approval. I do have to say the fact that I am posting a white concealer review on Halloween is making me a laugh a bit ; ) You could totally use this for a Halloween look too ;  ) If you have tried this concealer, or a white concealer let me know in the comments : )
Kat Von D Lock-It Concealer in White Out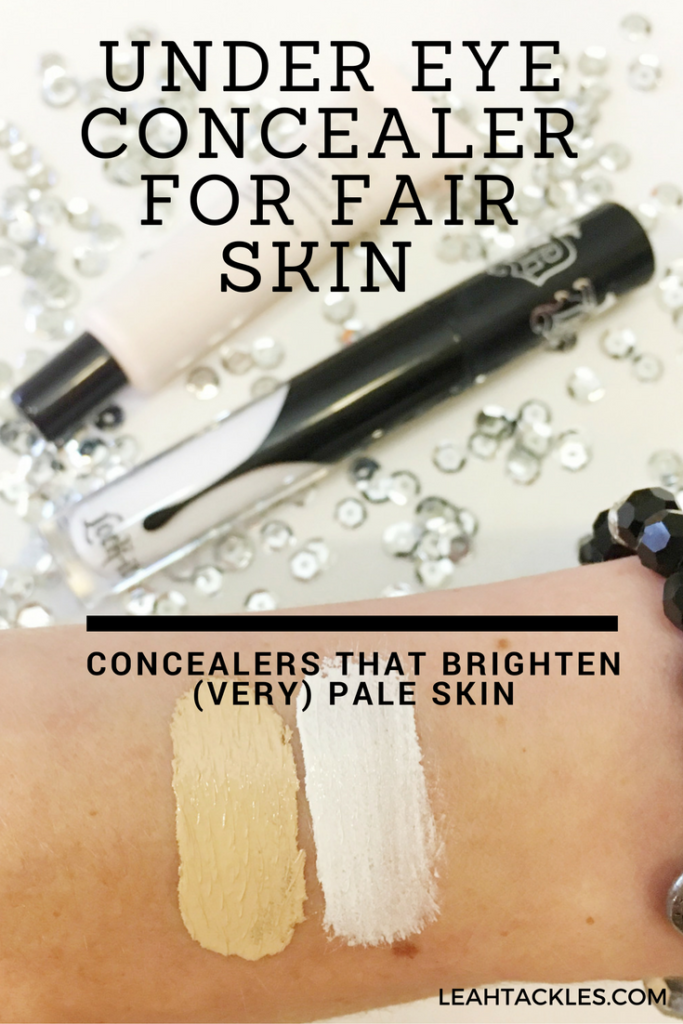 Cost $26
Review
As I talked about in Part 1, I really love how much this can brighten my fair skin! Until trying this white concealer I was never able to conceal my under eyes with a concealer that was lighter than my fair complexion, and I was so surprised to see how much I could brighten the under eye area! That may sound silly, but if you have very fair skin then you may understand! I have now used this over mineral foundation like the Bare Escentuals Bare Minerals Powder Matte Foundation, medium to full coverage foundation like Covergirl Stay Fabulous 3-in-1 Foundation, and lighter BB creams and have found this to work well with all of them. I have used both a Beauty Blender and the Sigma F86 Tapered Kabuki and while both work I prefer to use a damp Beauty Blender sponge. I have not had any issues with dryness, but do keep in mind that I have combo/oily skin.  I have not found this to settle into fine lines, but I do set this with a translucent setting powder like the Laura Mercier Secret Brightening Powder. Overall, I really love the Kat Von D Lock-It White Out Concealer! It has become my go-to for my under eye concealing!
Thank you, as always, for reading! If you enjoyed this post, please "Pin" it to your Pinterest, or share! xx