Hi there! Happy Wednesday!
I have been excited about the holiday makeup releases since mid summer which seems crazy, but that is when some of the sneak peeks come out! I absolutely love the holiday season and I, obviously, love makeup so putting the two together makes me giddy. Today I wanted to share three beauty and makeup related advent countdown calendars incase you'd like to treat yourself or a friend to a little beauty cheer this holiday season ; ) Speaking of advent calendars, our Elf On the Shelf will be delivering fun ones to each of the kids this year and I am *so* excited about them! Stay tuned to our Daily Vlogs to see those later this season!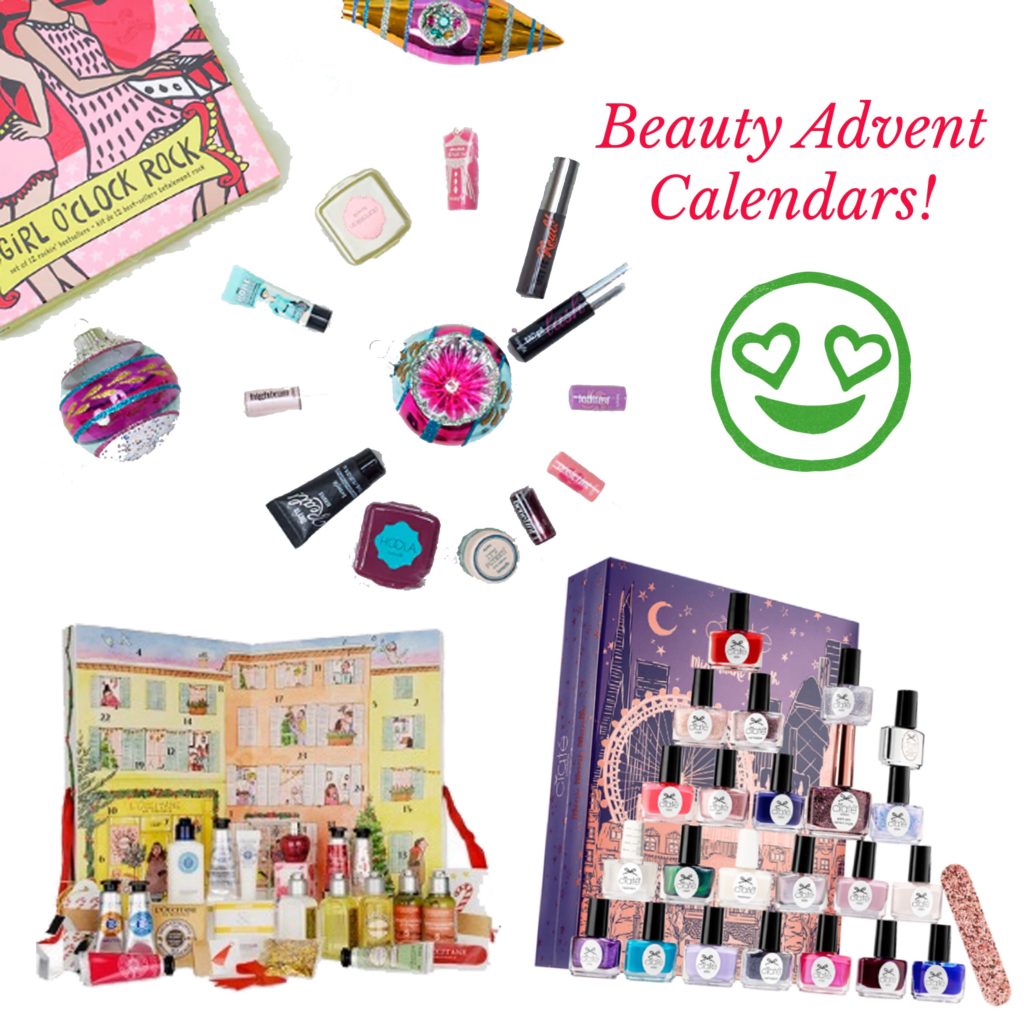 Price: $55
I was excited to see this as an option for those who would like to try a higher end skincare brand. I do wonder if the sizes will be large enough to get a good feel for if you like some of the products, but others like the hand cream and soaps I would think you could definitely get enough of an idea of whether or not you'd like to purchase the full size items. These would also be awesome for traveling if you have an upcoming trip!
Ciaté London Mini Mani Month Nail Polish Set:
Price: $59
I am SWOONING over this one! If you know me then you know that I do not need any more nail polish, but this set is gorgeous! I am swooning over the packaging as well as the colors! I love that you get a great variety of polish colors.
Benefit Cosmetics Girl O'Clock Rock Mini Set:
Price $45
This isn't quite an advent calendar this year, but you could do "12 Days of Christmas" or just open it the 12 days before Christmas instead of 24. I think this is a great set if you don't have a lot of Benefit Cosmetics items or maybe for someone who is just starting out with makeup. And Benefit does such adorable holiday packaging!
Have a wonderful weekend loves! Please comment below what you would like to see for the holiday season! Reviews? Gift Guides? Both? Let me know ; ) xx