Hi there! Happy Monday!
Highlighting, contouring, strobing, baking, and color correcting are all makeup terms that you may hear a lot right now because there is a huge trend of strong contours and BAM highlighting. Now, don't get me wrong, I love to contour and highlight, but I feel like it can be very intimidating to see a YouTube video with 10 steps or a Pinterest picture with tiger stripes all over a face diagram. So, today I want to share the exact products you can use and what you can do to get a subtle, beautiful highlight for summer. If you'd like something similar for color correcting, baking, or contouring please let me know in the comments : )
HIGHLIGHTER 101:
What You'll Need: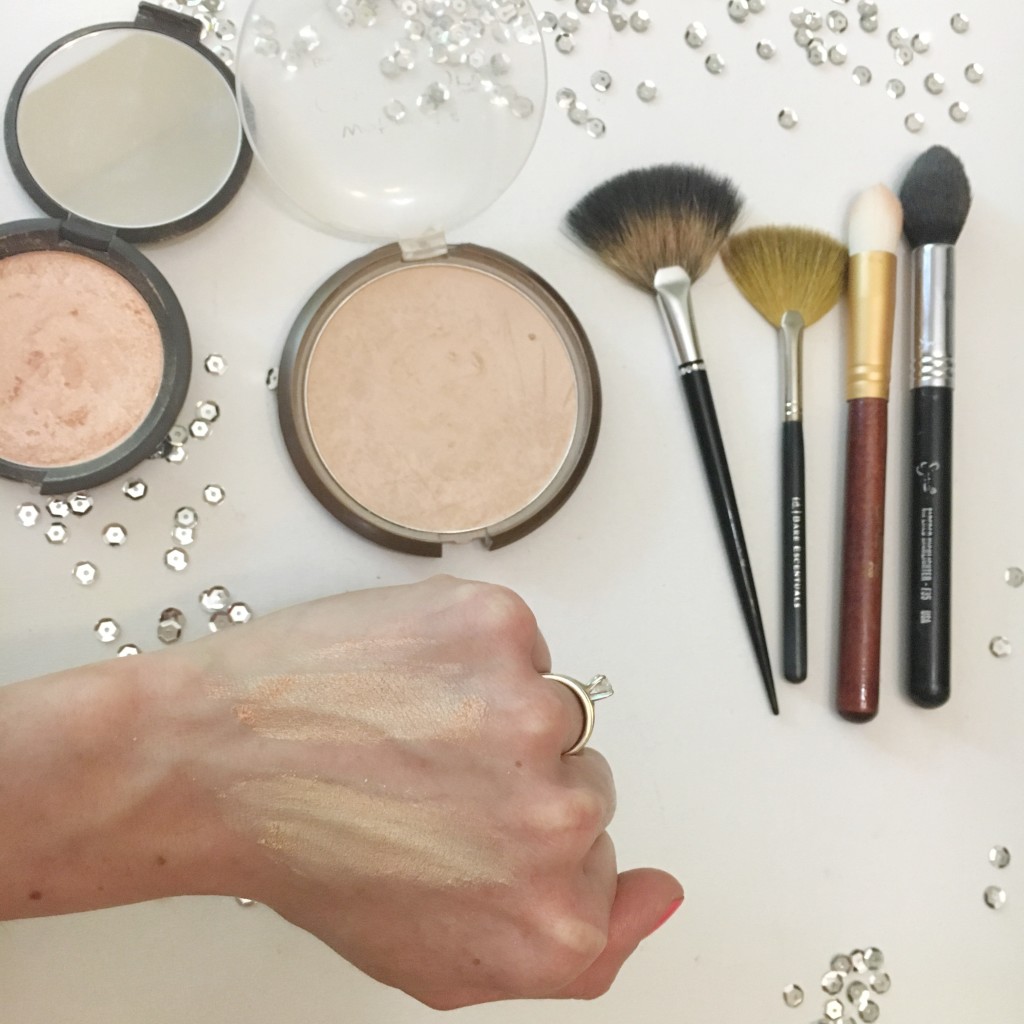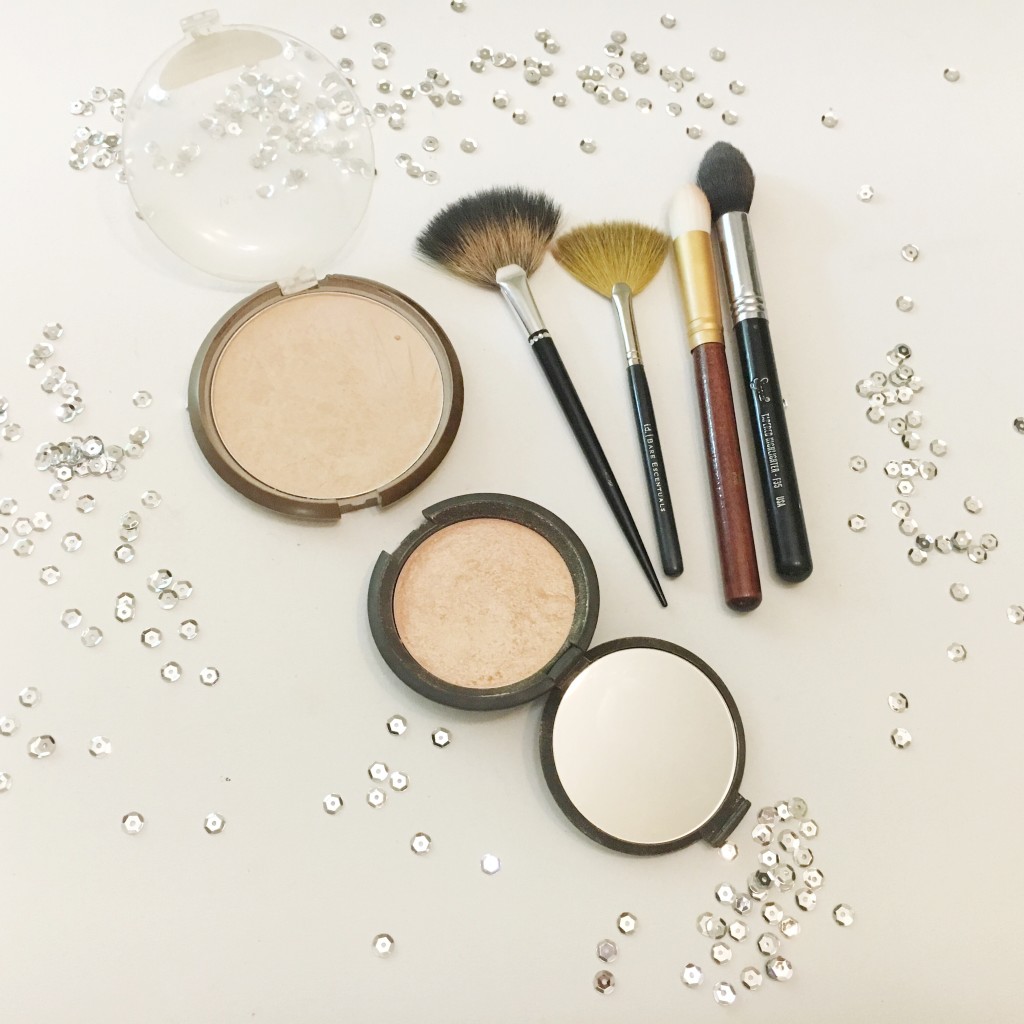 First you will need a highlighter of your choice, I prefer powder highlight most days and suggest that for when you're first starting out. I love Becca Shimmering Skin Perfector Pressed Powder Highlighters like Champagne Pop, but you can also get a beautifully look much cheaper using Reserve Your Cabana from Wet n' Wild.
You will also need a brush to apply your highlighter! I like to use a tapered highligher brush like the Sigma F35 but any dome or tear dropped shaped similar brush will work just fine. You can also use a fan brush for highlighting, and these often come in brush kits so you may have a few laying around.
What To Do:
After you have applied your blush and bronzer (if you choose to wear them) and set any foundation or concealer that you are wearing you want to put your brush into your powder highlighter and tap off the excess. Then from your cheek bone (usually about an inch below the outer part of your eye) up to the outer edge of your eyebrow you want to *lightly* apply the highlighter in a crescent moon shape. Be sure to blend this in with the brush so that it isn't a harsh line of product. Ta-da! You are beautifully sun kissed! If you want to get extra fancy, you can apply a bit to the cupids bow above your top lip, or down the center of your nose.
I hope that you enjoyed this post! If you would like a more detailed post on highlighting let me know! I hope that you've found this helpful! You can "Pin" this onto your Pinterest (just hover over any picture or use the share buttons on the bottom if this post!) or share if on social media! Have a wonderful start to you week! xx