Hi there! Happy Monday!
I hope that all of you had a wonderful Mother's Day weekend! I got lots of extra special hugs and love from my little loves and my husband : ) My kids somehow managed to buy me a little something from Ulta (thanks Stephan!) and I am so excited to share it with you today! At the end of February Too Faced Cosmetics released the Peanut Butter and Jelly palette and even though I wanted it I wondered if it was really something I *needed*. Do you *need* the Peanut Butter and Jelly palette? Keep reading and you can decide.
The Packaging:
This palette comes in the cute tin packaging that the nine shadow palettes from Too Faced typically come in. The packaging is OH SO ADORABLE! I can't even handle the cuteness! I mean, the piece of bread on the tin has lashes and jelly colored lips…hello cuteness overload! I also think these tins are perfect for traveling and putting into your makeup bag.
The Basics:
This palette has three shadows that are 2.0 grams each and six shadows that are 0.9 grams each. There are three matte shades and six shimmer shades, though one of the shimmer shades is almost matte but has just the tinniest bit of shimmer. And this product does not contain actual nuts but does have the ever so faint peanut butter scent mixed with the yummy cocoa powder scent we know and love from other Too Faced products.
The Shadows:
The shadows swatch beautifully! They are all super pigmented and a little shadow goes a long way! I have only used this twice so far, but both times I was tapping off my brush because the pigmentation was so great that I didn't need much product at all. This palette was inspired by the shadow Peanut Butter that gained a cult following from the Too Faced Semi Sweet palette. I love putting Peanut Butter or Nuts About U in the crease and smudging Jelly on my lower lash line.
Do You Need It?
You might have dupes for these if you own a lot of eye shadow palettes, but I really love having smaller palette like this filled with gorgeous warm toned shadows that I know will get me lots of fun looks. I think this is a great too because you can do a lot of quick looks with this and the How-To Glamour Guide it comes with is helpful too. If you don't like warm toned eye shadows, definitely pass because this eye shadow palette is very warm toned! Think peanut butter, jelly, and nutty red colors!
Buy It:
You can buy the Peanut Butter and Jelly palette at Ulta Beauty or on TooFaced.com 
Pictures: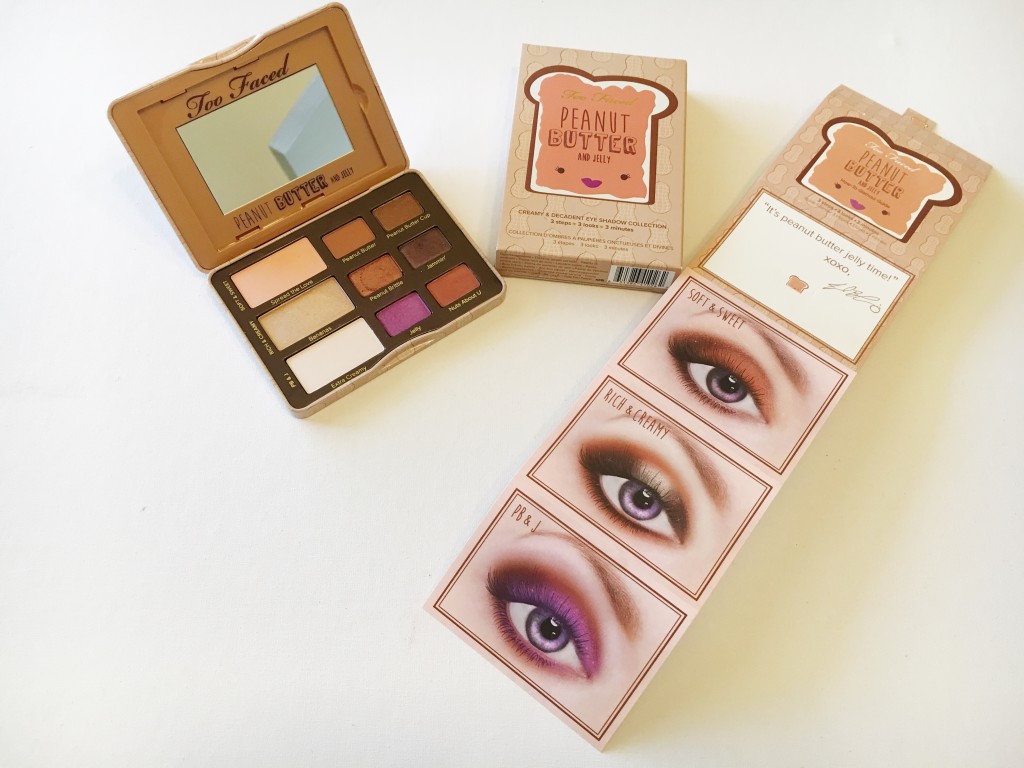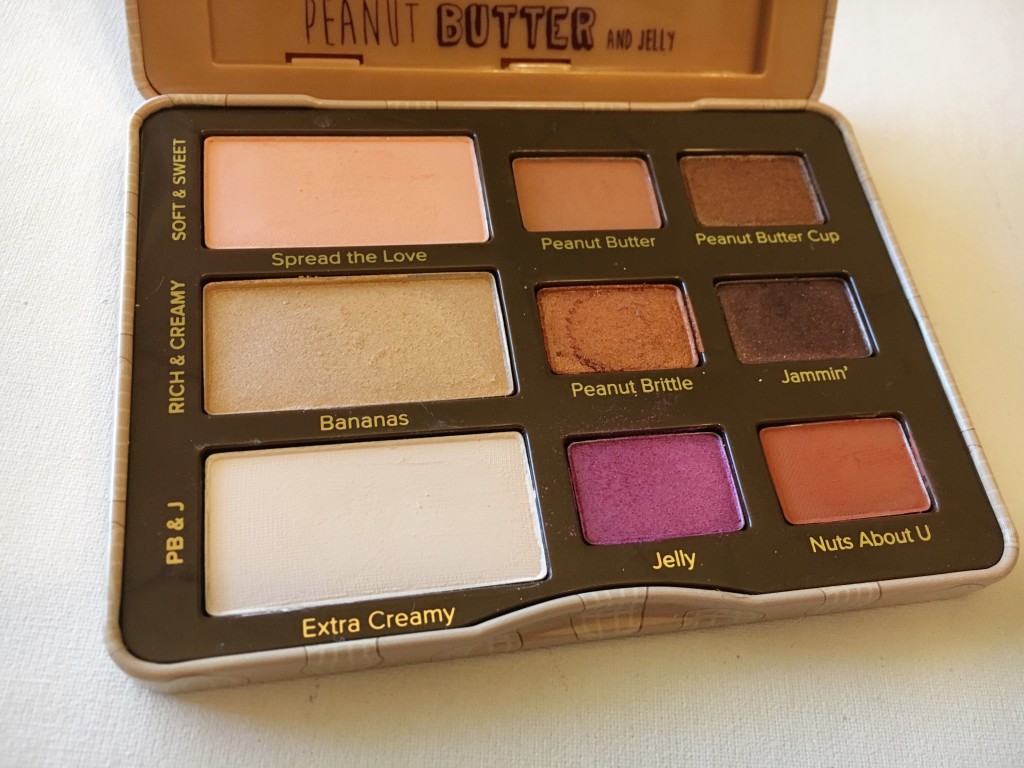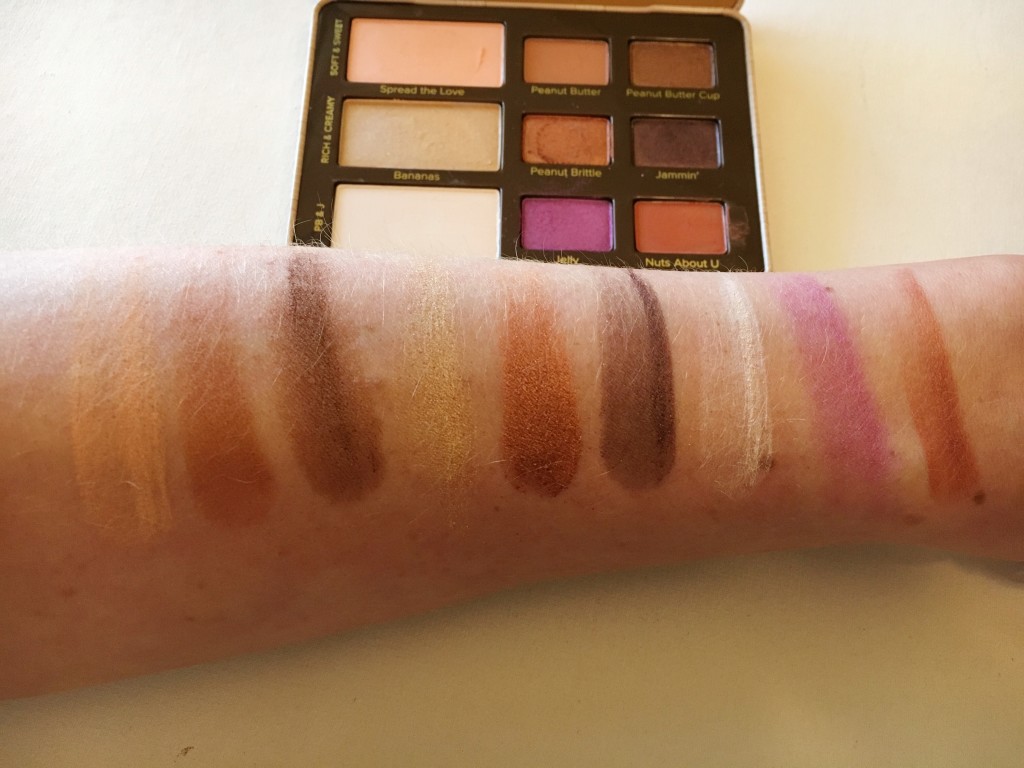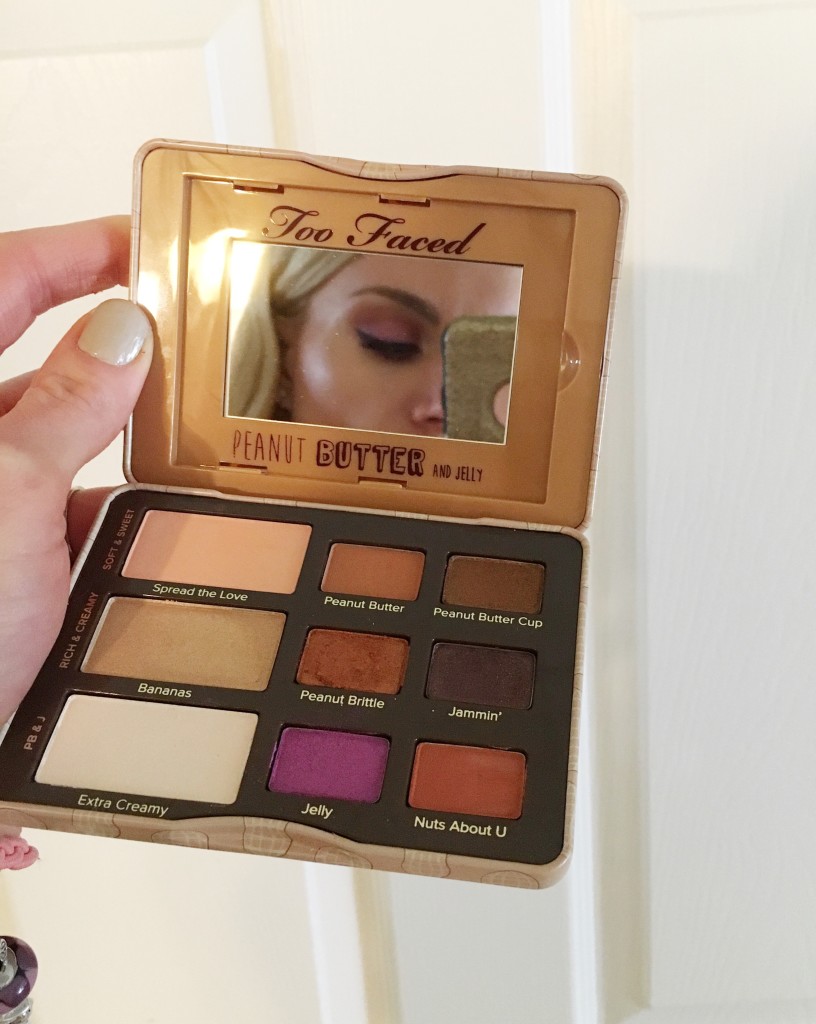 Do you have this palette? What is your favorite Too Faced palette? If you want to see more be sure to check out my What's New At Too Faced Video!
Have a great week! Thank you for reading! Please subscribe : ) It makes my day!