Hi there! Happy Monday!
I hope that you all had a wonderful weekend! If you follow me on Instagram, or ANY blogger on Instagram for that matter, you know that Instagram is a place full of beautiful, too-perfect-to-be-completely-true pictures. I am not saying that my pictures are "fake", they aren't, but they are carefully chosen snaps of my life. I also have a YouTube channel where I'm always wearing makeup, rocking a cute outfit, or chatting happily…again, it isn't fake but it's also sharing the good without the bad and the ugly. That is a BIG reason why I encourage you to check out our Daily Vlogs, because there you see us laughing, crying, no makeup, sweatshirts, and more just real life living. Today, I want to share a story I experienced as a mother earlier this year.
It was 3 O'clock on a weekday afternoon, which is always a time full of chaos in the Kwapis house! Connor, our three year old, and Logan, our toddler, had just woken up from their nap. Stephan was dropping Hailey, our oldest, off after Pre-K. I had just re-heated my mug full of old coffee, and was dreaming of sneaking off into the bathroom to eat some leftover Christmas candy and to have a minute of peace to scroll through Facebook. Connor was still groggy from his nap, and when Stephan had to leave to head back to work poor Connor threw a huge fit ending in him throwing himself on our hardwood floors. It was loud, I saw blood and thought he had bit his lip but quickly realized that he had split open his chin. I started panicking because Stephan had just drove out of the driveway and I was alone with 3 kids and no car. CRAP! I called Stephan and he was going to come home again to help but he had a lot to do at work so I told him I would call his mom. Thankfully, my mother in-law was able to come over to watch the other two while I took Connor to the E.R. Oh how quickly I was wide awake without my coffee, and holding back tears so I could get Connor the help he needed. I was in full on MOM MODE and just wanted my baby to be okay. Thankfully, he didn't need stitches and was able to have his split chin glued instead. PHEW! I ended up going home with a grateful heart and cuddling my babies all a little closer that night. You can watch that day unfold here on KwapisFamilyTackles.
I was reminded of this story when I saw this video from the #SickJustGotReal campaign from Pfizer Consumer Healthcare:
That video made me so emotional and I can absolutely relate! I went from cracking up while watching the mom celebrate the victory of peeing alone (it is seriously a victory! I treasure going to the bathroom alone!) to tearing up watching the momma cuddle her sweet sick baby. I think this is a motivating and honest video that any parent can relate to. Be sure to also check out the Sick just got real.™ website for more real life relating and information on their products. I always have Children's Advil® with me and on hand in our home because when it comes down to the nitty gritty I just want my babies to get some relief. The video and gift card for the giveaway have been provided by Pfizer Consumer Healthcare. All thoughts and reviews are my own.
GIVEAWAY:
If YOU would like to win a $25 Visa Gift Card you need to enter this giveaway! It is easy!
TO ENTER:
1. Subscribe to LeahTackles.com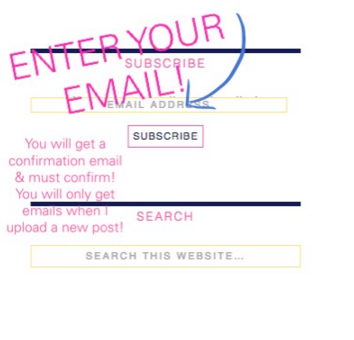 2. "Like" LeahTackles on Facebook
3. "Like" Sick just got real.™ Facebook Page
4. Leave a comment telling me about a time when you or your kiddo were sick or hurt and life "got real" : )
RULES:
1. Must be in the United States of America (sorry to my international loves!)
2. Must be 18+ years old
3. Complete your entry by May 2nd which is 3 weeks from today
4. Giveaway winner will be contacted by me via email and will have 48 hours to respond before I pick another winner
Extra Entry Opportunity:
1. ) "Follow" LeahTackles on Instagram
2. Subscribe to our Daily Vlog Channel
GOOD LUCK!!!
As always, thank you for supporting me and reading my blog! I appreciate each of you. Have a great week and don't forget to come back on Wednesday for another post from me : ) xx