Hi there! Happy Wednesday!
If you follow our daily family vlog channel, then you probably know that I talked about receiving these products for consideration and review. If you don't want our vlogs, or missed the vlog where I mentioned these products, you are probably confused because this isn't a place where you usually find cleaning product reviews! I don't always say yes to product offers, and I always try to review things that I think are something my readers (that's YOU!) would enjoy and also fit in with the general theme of my blog. So, while I know I don't usually talk about cleaning products, hang in there with me because I think these are worth sharing. As always, all opinions are my own and I never accept money in exchange for a positive review. I was not paid for this review, but given the products for my consideration.
Cyber Clean: The High-Tech Cleaning Compound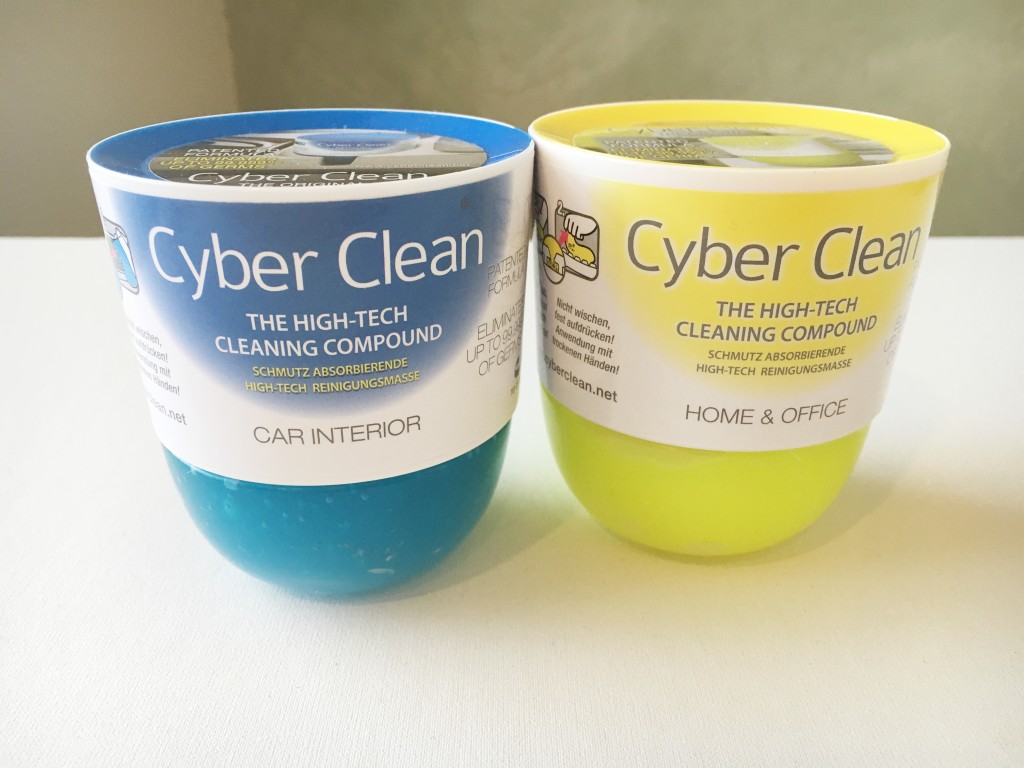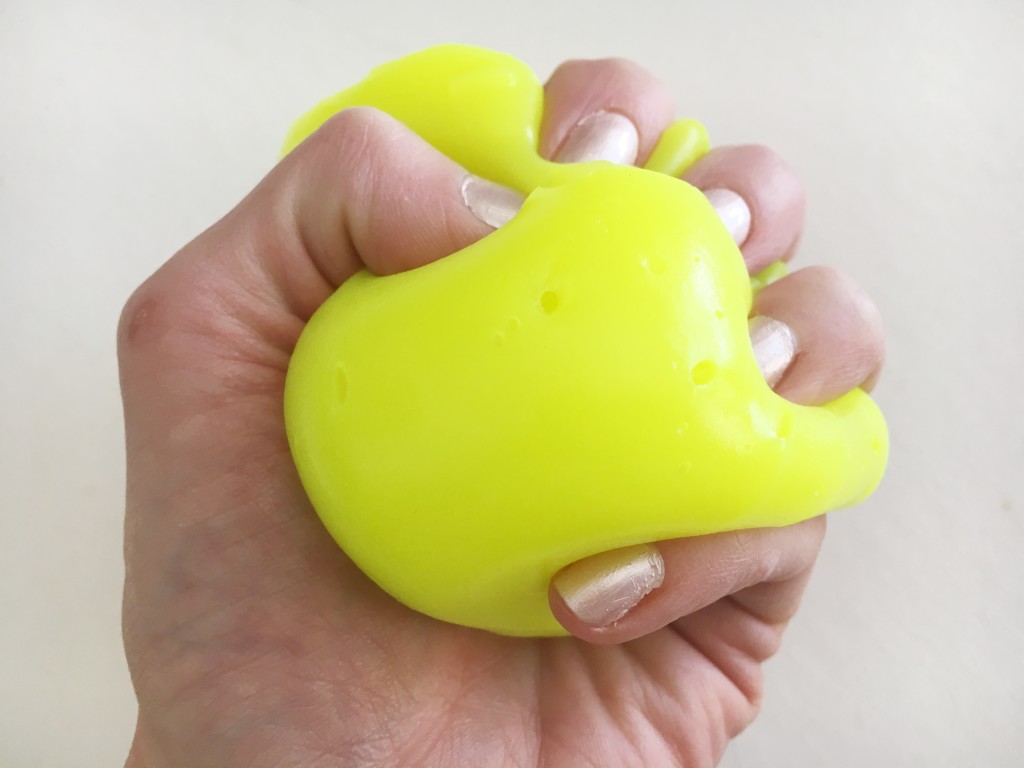 Items Tested and Reviewed:
Car Interior Cyber Clean and Home & Office Cyber Clean
Product Claims Tested:
1.Removes germs on contact and enters even the tightest gaps and crevices that cannot be reached with conventional cleaners
I found this to be very true! My husband, Stephan, LOVED using it for all those tiny spots in the car between the front seats and on the dashboard that otherwise require using a toothbrush or else paying to have your car professionally detailed. It took minutes to clean all those little crevices! So cool…yep, cleaning stuff is cool because I'm an adult ; ) I also tried this on my keyboard and our remotes, and it was pretty awesomely gross ; )
2. Leaves no residue
I also found this to be true, but it does have a very strong scent that I don't find very pleasant! It smells like chemicals even though it says it is based on natural ingredients, and I washed my hands REALLY well after using this.
3. Simply press it on, and the dirt is gone! Do not rub
Yep, this is true! I had the best luck pressing firmly and then slowly pulling it back up. It is cool to be able to see the grime that you maybe couldn't see, and definitely couldn't reach lift off of whatever surface your cleaning.
Product In Action: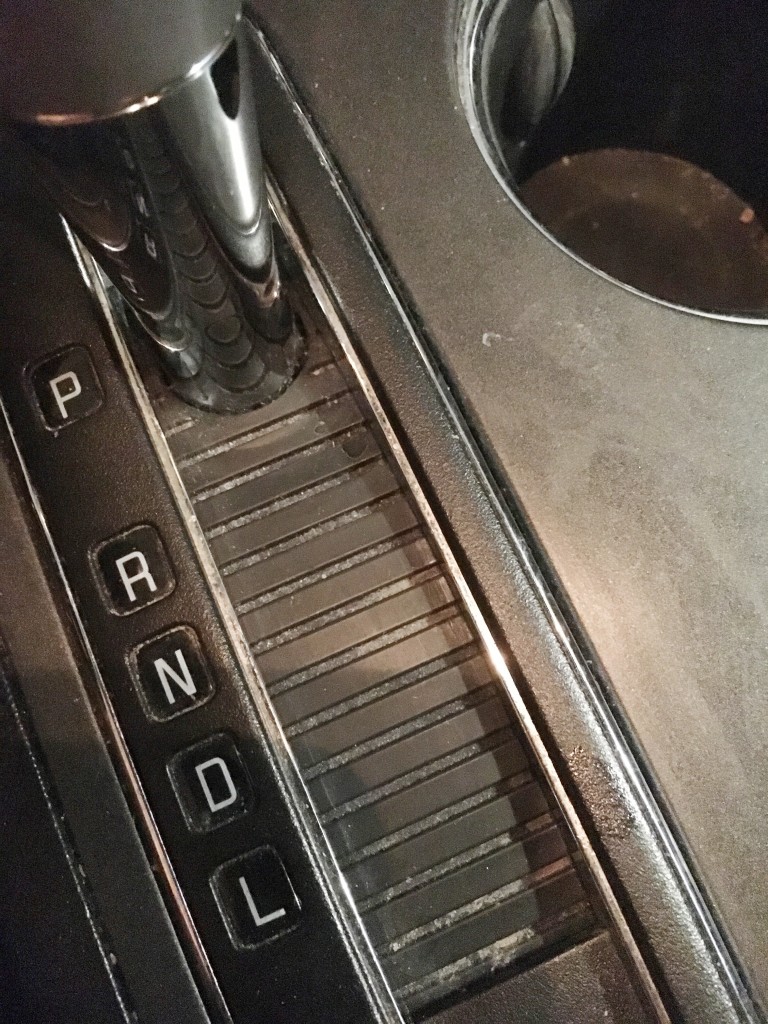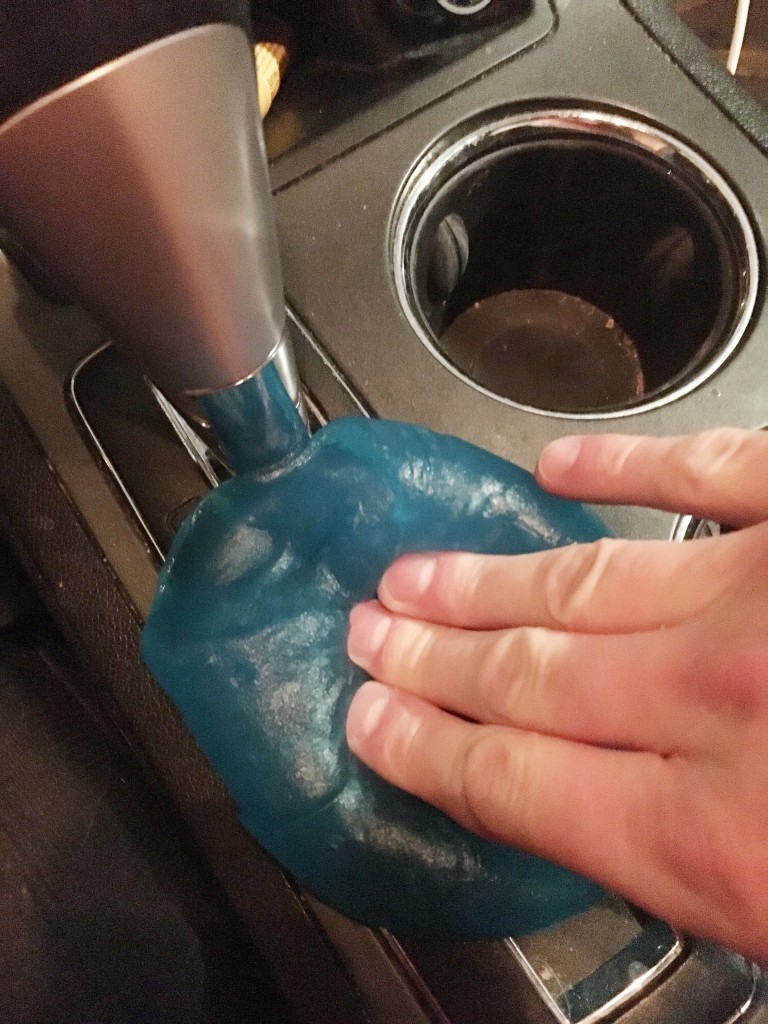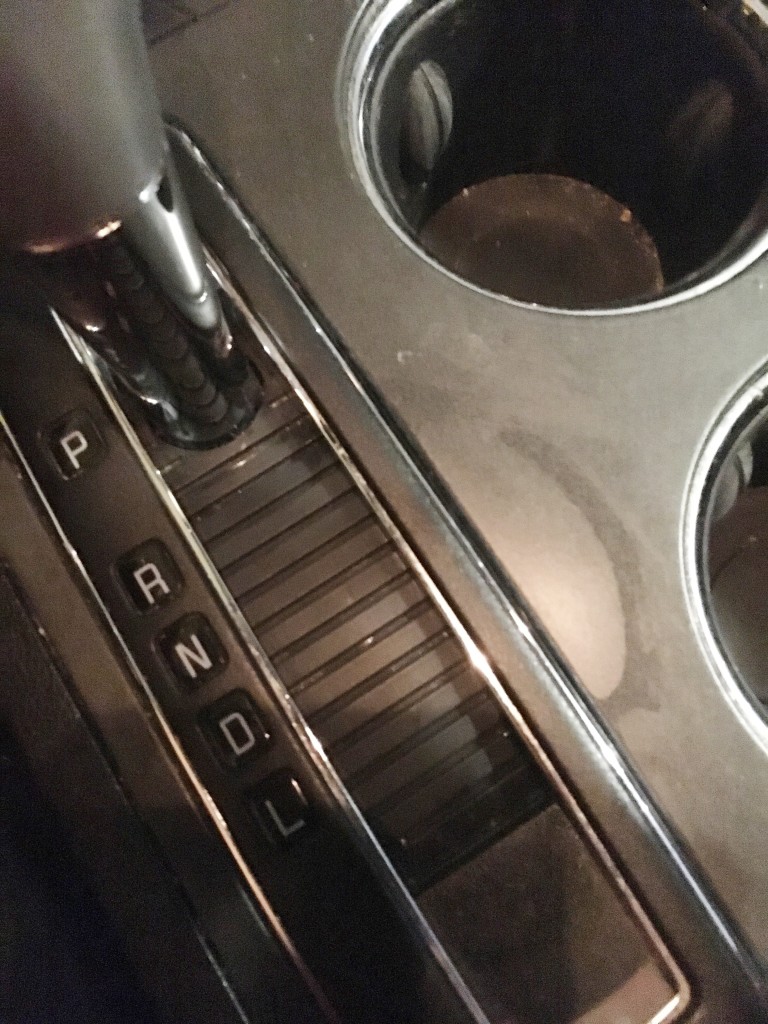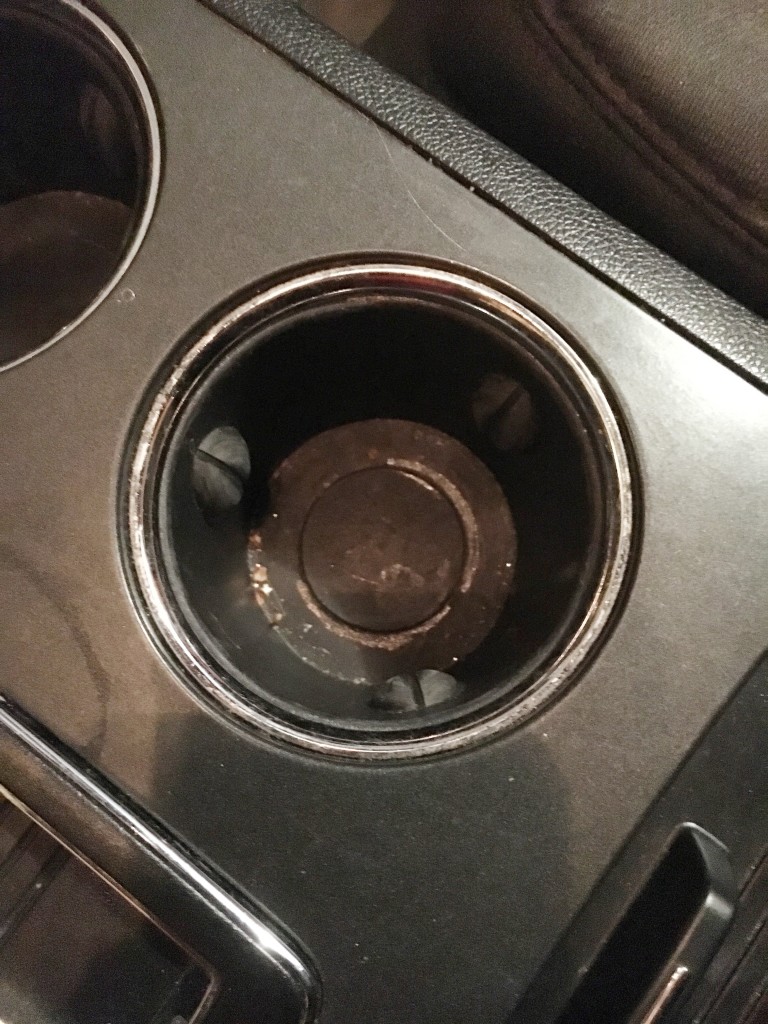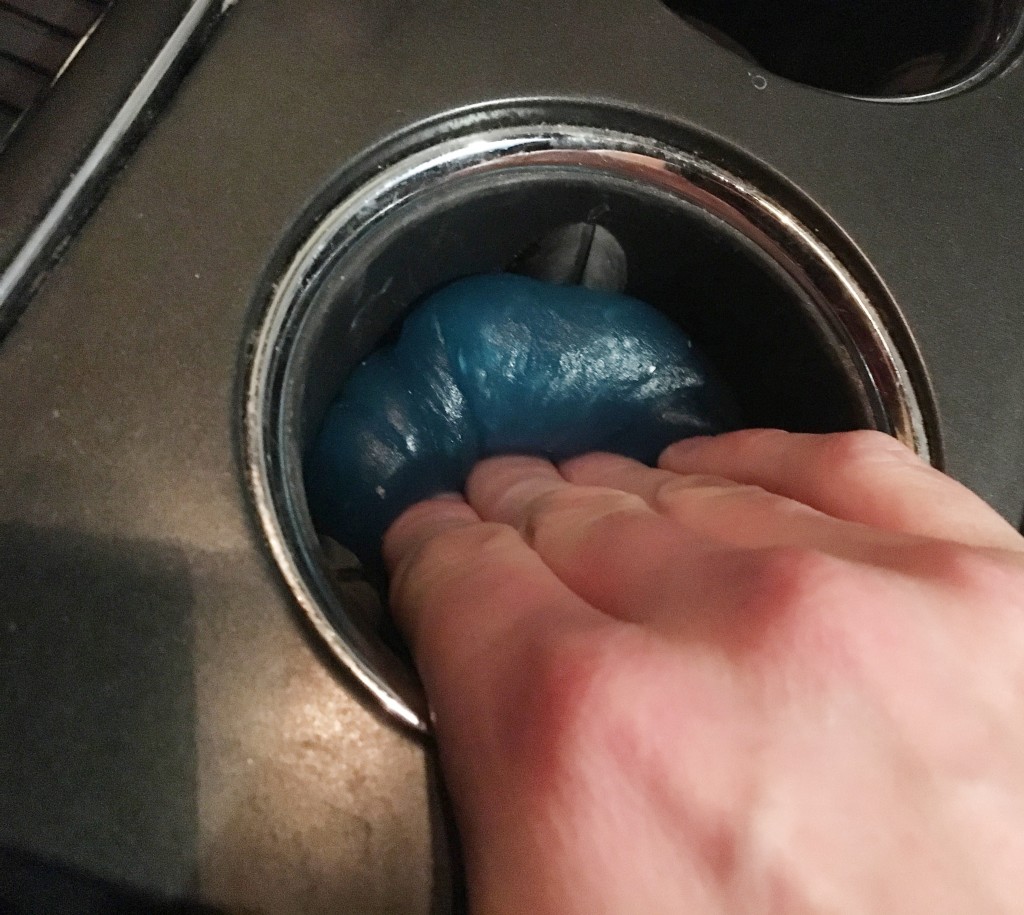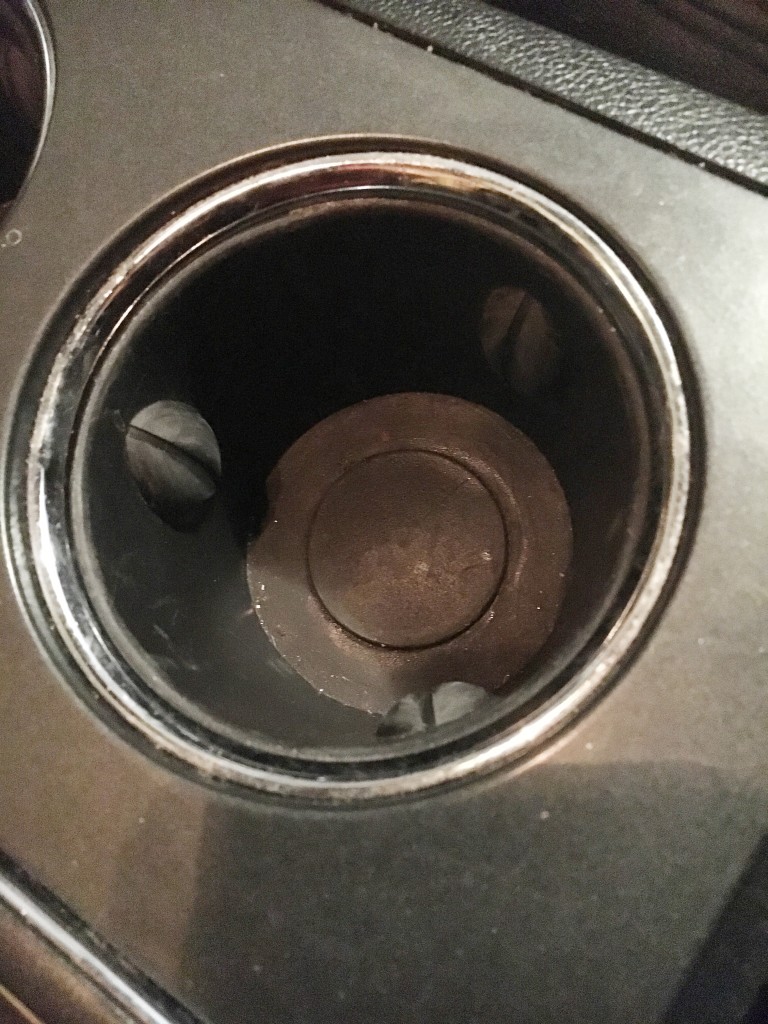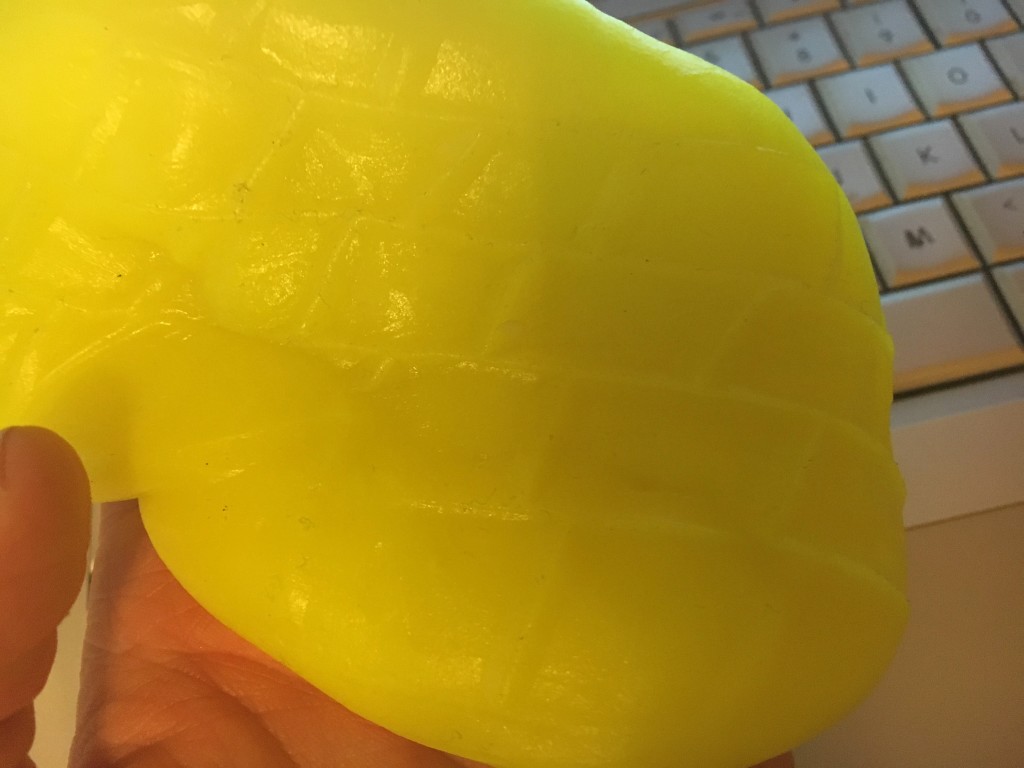 Pros:
-It works fast for all those little spots that are so hard to clean in your car
-It makes me feel better knowing that I've been able to truly clean the electronics that we touch constantly
-It is reusable until the color changes (it comes with a chart to help you determine when it's donezo)
-It has a container to keep it airtight
-Proven to eliminate more than 99% of germs commonly found on different surfaces
-Protects against harmful bacteria and promotes a healthy living environment
Cons:
-I really don't like the smell
-It is super cool, kind of like flubber, so it worries me that the kids might try to play with or eat (looking at you Logan!) it, so definitely don't let you little loves see this
Overall:
I really loved this for the car! I want to use it again when I'm finally able to detail my car for spring! We are in the middle of a snow storm currently (yep, in April!) so I haven't vacuumed or cleaned up my car yet for spring, but this product will definitely now be a staple for getting it done faster. I also liked the Home & Office one too, but it just wasn't quite as amazing to me as car Car Interior results.
Where to Buy:
You can purchase Cyber Clean on Amazon.com or MyQuestStore.com
Thank you for reading! Let me know about any spring cleaning projects you have been working on in the comments!