Hi there! Happy Wednesday!
I am so thrilled to once again be reviewing a box for the fabulous people at Peaches and Petals! I have been away from home Sunday afternoon until Friday nights for a month now (shameless plug: watch our daily vlogs to see why!) and coming home to this box was so much fun! Peaches and Petals is a monthly style and beauty subscription box that they describe on the website as, "fun, flirty, and fashionable vintage-modern lifestyle".
December Peaches and Petals Box
January Peaches and Petals Box
January Peaches and Petals Unboxing Video
February Peaches and Petals Box: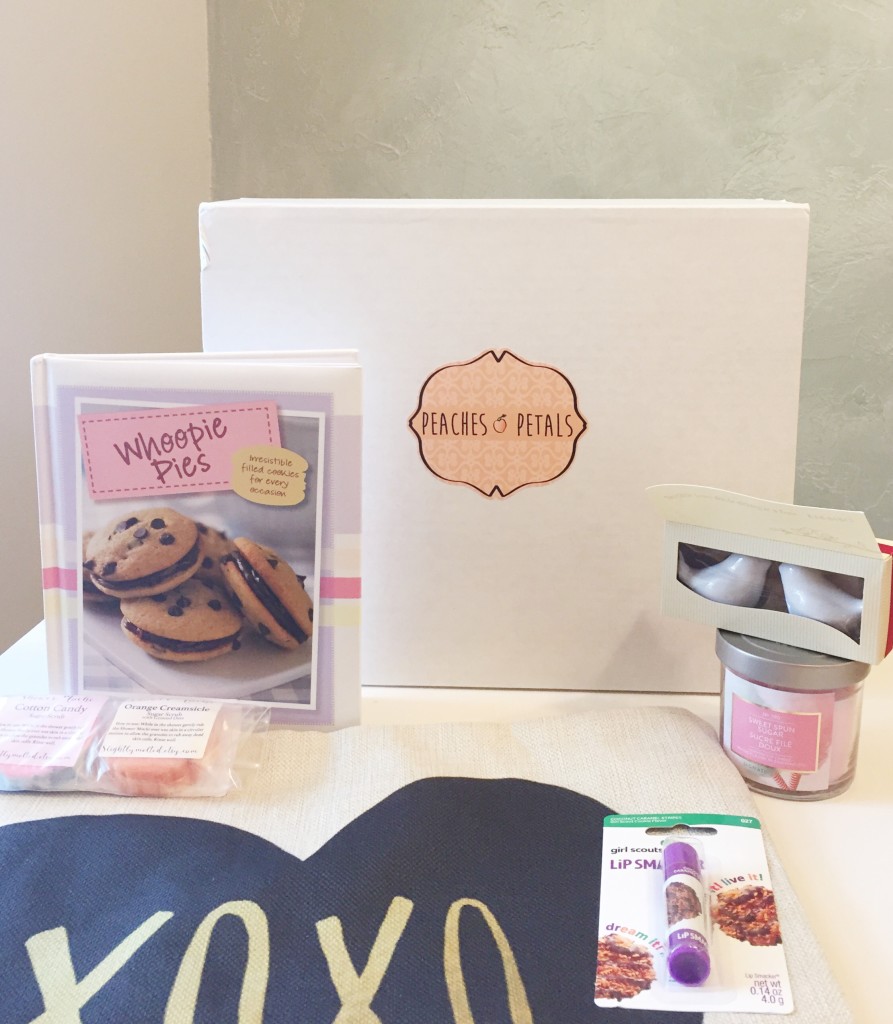 Sweet Spun Sugar Candle 4 oz
This candle is super sweet smelling and I really like it! I usually buy the big 3 wick candles from Bath & Body Works because I really like the scent to fill the room, so I hope this has a good throw.
Slightly Melted Sugar Scrubs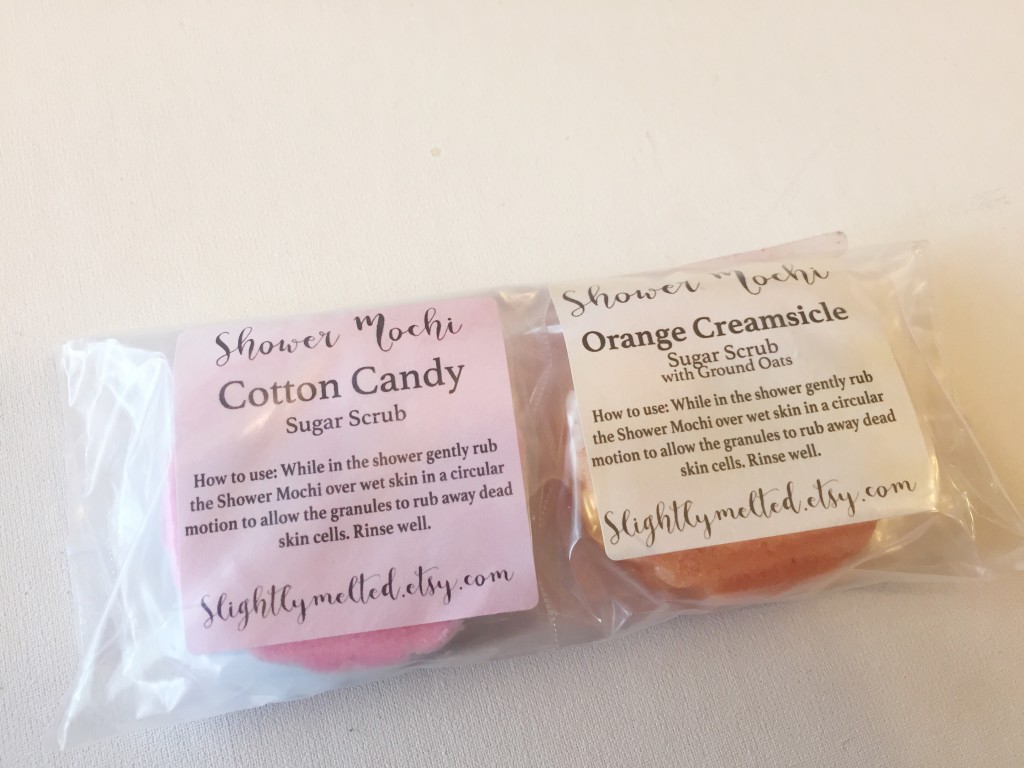 I am so excited about these! They are absolutely adorable and remind me of something you would find at Lush. The packaging is just so charming, and they work really well! These gems would be adorable as part of a gift!
Love Birds Salt and Pepper Shakers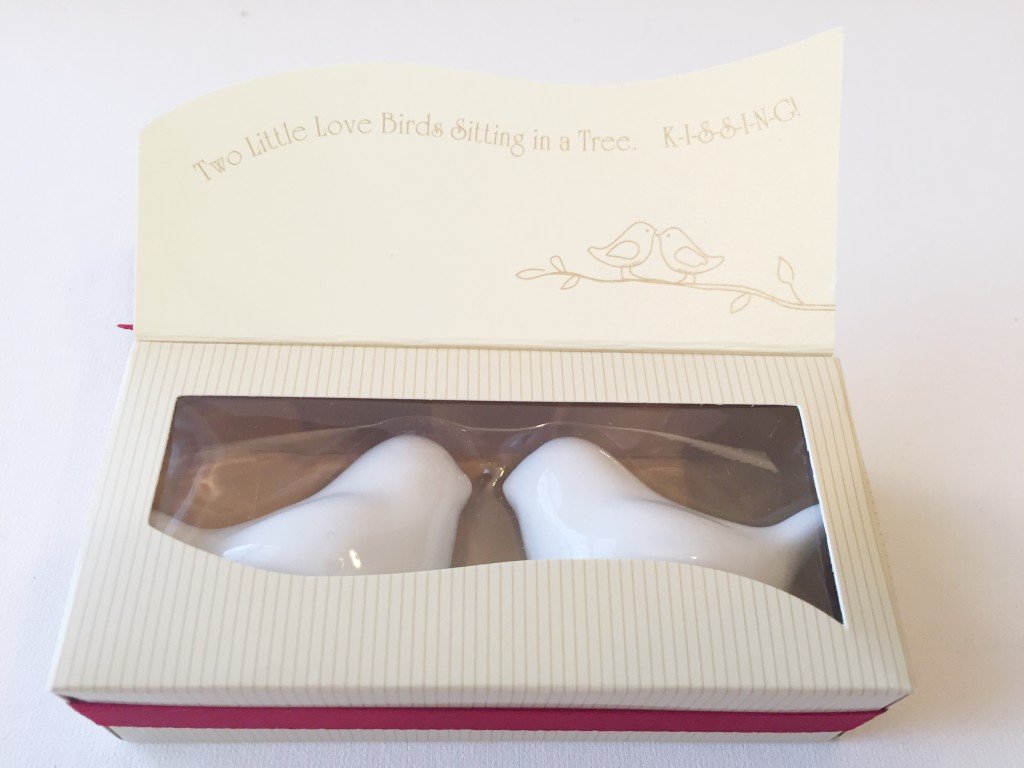 These are cute but I don't know if I will actually use them. I feel like I will maybe set these up as part of a tablescape, but not alone they are quite small.
Whoopsie Pies Baking Book
I am so excited about this! I can't wait until I am able to make a few of these with the kiddos when I am back home : ) Yummy! And absolutely adorable! My 4 year old, Hailey, loves the pictures in this little book.
Lip Smacker Girl Scout Coconut Carmel Stripes Lip Balm
As a beauty and lifestyle blogger I can't help but smile at Lip Smacker! Lip Smackers were my first step into the world of makeup and beauty items. And Girl Scout cookie scented Lip Smackers? Sign me up! And now that I have this I really want to grab a few of my old throw back favorites like Dr. Pepper lip smacker which I loved for the scent AND because it was the closest to a lip stain I could get away with ; )
XOXO Throw Pillow Cover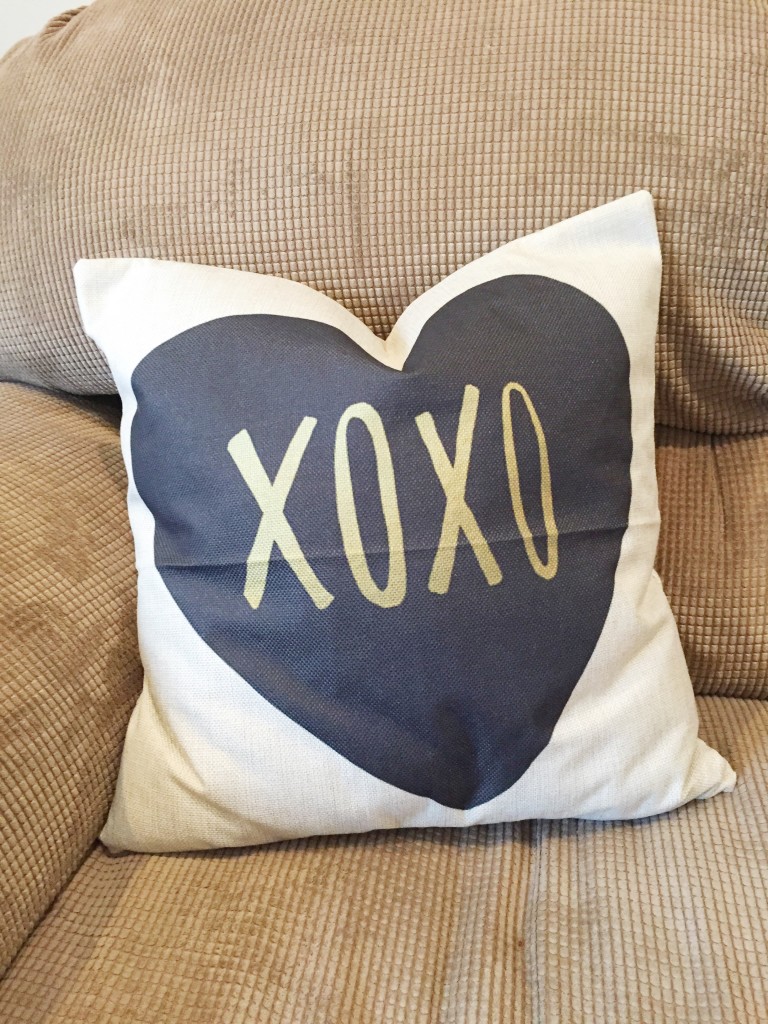 I really love this! I think it's a great way to spruce up a boring pillow that just came with our couch. I am also totally on board with the black and gold trend, so this is perfect!
I think that Peaches and Petals did a fantastic job this month! I adore the Slightly Melted Sugar Scrubs, I am excited to use the Whoopie Pie Baking Book, the Lip Smacker makes me smile, and the pillow case is great quality. The Love Bird Salt & Pepper Shakers and the Sugar Spun Candle were just okay, I don't dislike them but I would have rather them combined that into one item like a bigger candle.  I really liked the box and think that the value is good. The box costs $19.99 with shipping included and remember to use the code LEAHPEACH for 50% off your first box!