Hi there! Happy Monday!
So, just like people debate on wearing makeup while in labor, people debate whether or not you should wear makeup at Disney. Now, I think it's fine to wear makeup, and it's fine to go bare faced, the choice is yours! However, this is a makeup blog, and I did chose to wear makeup on our recent trip to Disney. We did go in December, so while it was around 80 degrees every day, it wasn't super hot, so that did make the decision to wear makeup easier. I want to share what I wore for those who want an idea for what makeup holds up in the Florida heat.
MAKEUP I TOOK & WORE TO DISNEY: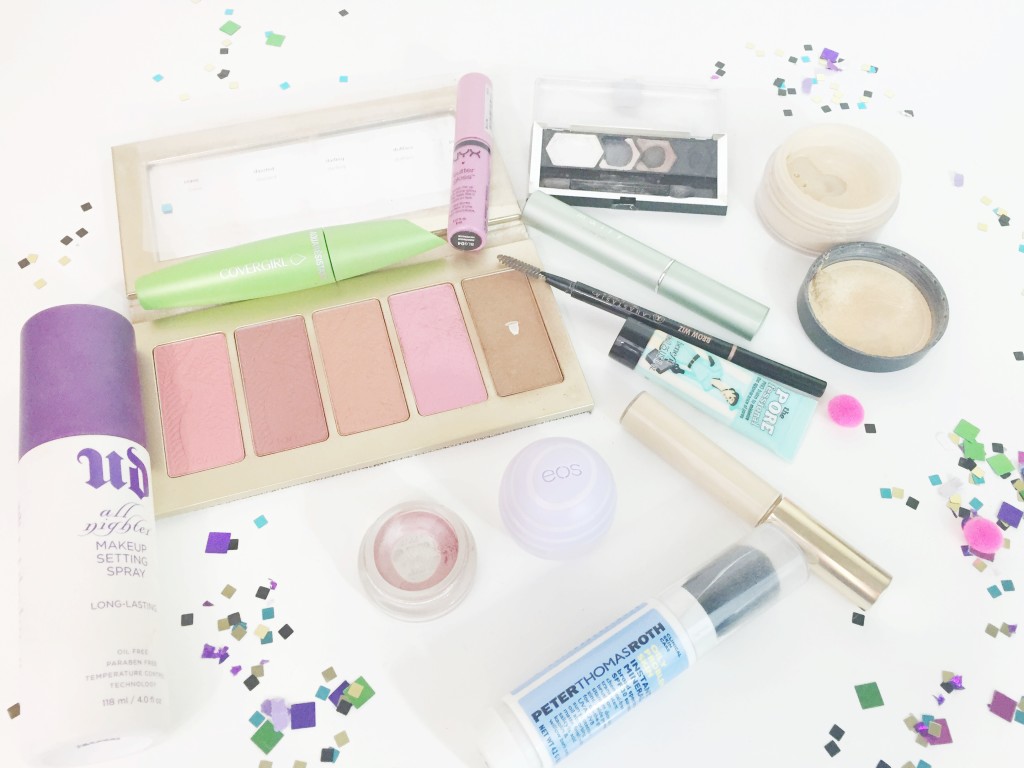 Bare Minerals Matte Foundation with Broad Spectrum SPF 15 
Estée Lauder Double Wear Stay-in-Place Flawless Wear Concealer
Tarte Amazonian Clay Cheek Palette
Maybelline Eye Studio Eye Shadow Quad 
Maybelline Eye Studio Color Tattoo 24 Hour Eye Shadow 
Anastasia Beverley Hills Brow Wiz 
Urban Decay All Nighter Makeup Setting Spray
And the very best, my secret weapon and the ONLY thing I carried around with me besides lip gloss:
Peter Thomas Roth Oily Problem Skin Instant Mineral Broad Spectrum SPF 30 Sunscreen Translucent Brush On Titanium Dioxide & Zinc Oxide Powder
That is quite the name, huh? But this stuff is incredible! Matte finish, oil absorbing, and sun protection! I love that the brush retracted and it was an easy way to stop shine or sunburn on my nose and face. This is the best thing I packed on the trip for myself!
In case you've missed it, here is my most recent Disney video:
 I hope that you found this post helpful! If you did, please SHARE IT, PIN IT, and SUBSCRIBE!!! I appreciate all of you so much! I hope that you're all having a wonderful 2016 so far!! Go make it happen!! xx