Hi there! Happy Wednesday!
VTech contacted me again to see if I would be interested in getting a Flipsie Doll for consideration and review. I jumped at the chance because Hailey loves the other Flipsie Dolls she has. A few months ago I reviewed the VTech Sit-to-Stand Ultimate Alphabet Train and I'm happy to report that it is still Connor's favorite toy.
*Note: I know some may be concerned about the recent VTech hack. My kiddos love so many VTech toys that were not part of this. VTech responded to FAQ here.
*Note: Any links shared are NOT affiliate links which means no, I don't get paid if you purchase : )
FLIPSIE DOLL LINE OVERVIEW:
-Interchangeable toys that encourage girls to dream big and use their imagination!
-Each doll changes from her everyday look into her dream look
-Flipsies use MagicPoint technology, so they can interact with their playsets, and they even talk to each other!
-The product collection has 18 different offerings, and they range in price from $9.99-$39.99
VTECH CARINA MINI GOLF & CHECK-UP TABLE PLAYSET:
-This set transforms from a mini golf course to a doctor's check-up table
-Carina works on all other Flipsie Doll playsets & responds when placed on any Magic Point on the other Flipsie playset with phrases that match her personality
-Carina comes with 10 fun doll acessories including wigs, clothes, glasses, and more
-Carina uses 3 LR44 batteries (doll comes with demo batteries that aren't mean for regular use)
-Doll is intended for girls ages 4-9
HAILEY ANSWERING QUESTIONS ABOUT HER FLIPSIE DOLLS AND IMAGINATIVE PLAY:
PROS:
-Encourage imaginative play
-It's like getting multiple toys in one
-Priced reasonably
-Very easy to put together
-My 4 year old will play with these for hours! She loves using her other small dolls with them, too.
CONS:
-Tiny pieces to look after (*Tip: I immediately bought a plastic shoe box sized bin to store this in!)
-A little paint from the doll came off in the package, but we did open it after it was sitting outside overnight by accident
FINAL THOUGHTS:
We absolutely LOVE the Flipsie Doll line by VTech! Hailey picked one of these out to give her friend for a birthday gift, and I happily spent my own money buying it. I think that these are much cuter in person than I imagined when I first saw a picture! I am so impressed with these dolls. I love the aspirational message it sends to young girls, and I think it's SO cool that the dolls can work on any of the Flipsie Doll sets. I think these would make a fantastic Christmas gift for any young girl on your list.
HELPFUL LINKS TO LEARN MORE:
GIVEAWAY:
Would YOU like to win the Carina Mini Golf and Check-Up Table Playset?
I will pick a winner on December 12th! The winner will be contacted by email and have 48 hours to respond before I select a new winner.
RULES:
-Must be in the United States
-Must be 18+ or have parental permission
-Comment who you know who would love to get a Flipsie Doll as a gift
-Be subscribed to this blog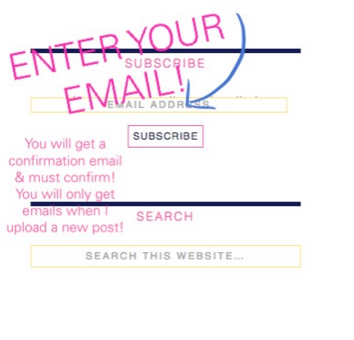 BONUS ENTRY OPPORTUNITY:
You can get 1 bonus entry for liking my Facebook Page or Following me on Instagram or Twitter!
You can get 2 bonus entries if you Subscribe to my YouTube channel!
You can get 2 bonus entries if you Subscribe to my Daily Vlog channel!
That means you could get 7 extra entries!!
The next post you see from me will be when we are in FLORIDA at WALT DISNEY WORLD!!!! Be sure to follow me on social media for magic and cuteness overload ; )