Hi there! Happy Monday!
Thanksgiving is NEXT week! I can't believe it! This year has gone by in a blink! My baby is almost a toddler! Ahhh! Cue the waterworks! If you haven't started shopping, you need to! Today I wanted to share gifts for the ladies in your life, and so ladies feel free to use this list for gift giving and/or share it with your guy ; ) I thought it would be fun to pick a theme for this gift guide and I notied a quick pattern of neautrals with all the products I'm adoring. Who doesn't love neutrals? I'm completely obsessed! Classic, and luxurious looking. Be sure to tell me what you're giving and hoping to be getting in the comments!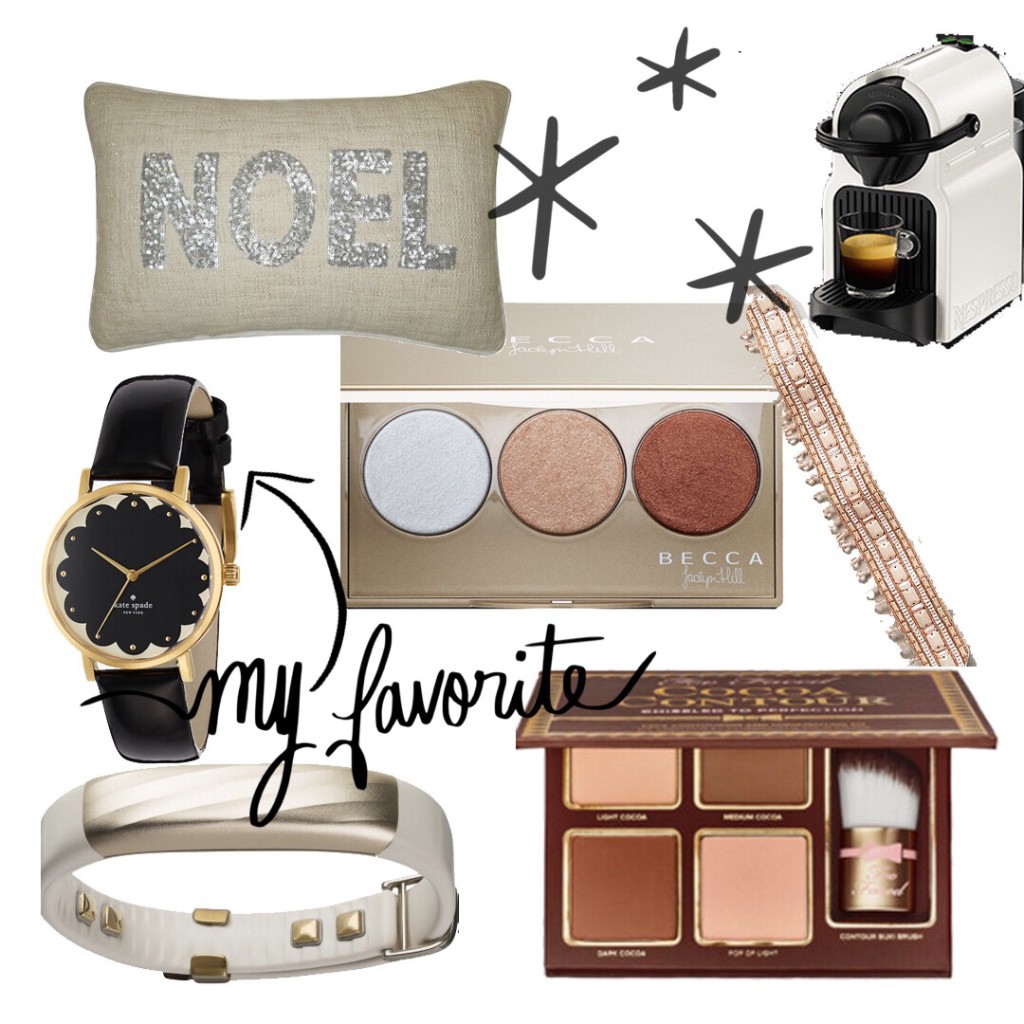 Becca Shimmering Skin Perfector Pressed Champagne Glow Palette Featuring Champagne Pop X Jaclyn Hill
Too Faced Cocoa Contour Chiseled To Perfection
Anthropologie Beaded Briar Belt
Silver Sequin Noel Decorative Pillow
Nespresso Inissa Espresso Machine 
If you like gift guides like this, please let me know! And if there is a certain person you're shopping for that has you stumped, let me know so I can try to help! I hope you have a fabulous week!! Cheers!