Hi there! Happy Monday!
I hope that you had a wonderful weekend! And thank you, as always, for taking the time to read my blog.
In the past 5 years I have been pregnant or breastfeeding, and so my fall wardrobe needed some major re-vamping! I recently heard of  Dottie Couture Boutique through a friend, and instantly fell in love with their clothes, and placed a small order. I got the items and am even more in love, and created this lookbook to share my finds with you. I love the tops I picked because they are all a tad oversized, and each one covers my bum so I can wear leggings…#MomLife!
Outfit #1:
Grey Lace Hem Sweater from Dottie Couture Boutique
Outfit #2: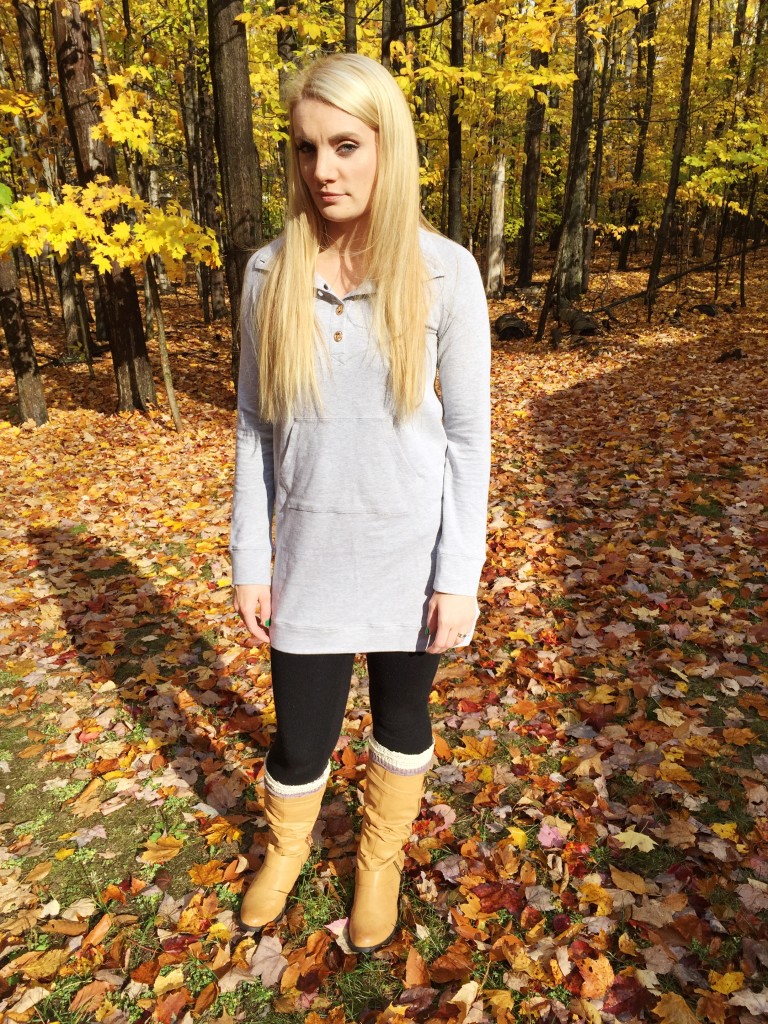 Button Front Tunic from Dottie Couture Boutique
Outfit #3:
Maroon/Blue Multi Print Top from Dottie Couture Boutique
Outfit #4:
Black and White Plaid Tunic from Dottie Couture Boutique
If you are interested in more posts like this, please let me know! I think these are great looks that you can re-create easily from pieces that you may already have in your wardrobe. Thank you for reading and don't forget to share and subscribe!! xx