Hi there! Happy Wednesday!
I love makeup! And I wear makeup most days, so while I *love* some of my high-end foundations, I don't want to wear them all of the time because it's costly. I have found 4 drugstore foundations that I consider my favorites, but keep in mind that I haven't tried every foundation to ever enter the drugstore!
About My Skin:
I have oily/combo skin that is fairly clear from acne, but does have some discoloration and fine lines. My nose gets VERY oily, and my chin and forehead get some shine as well.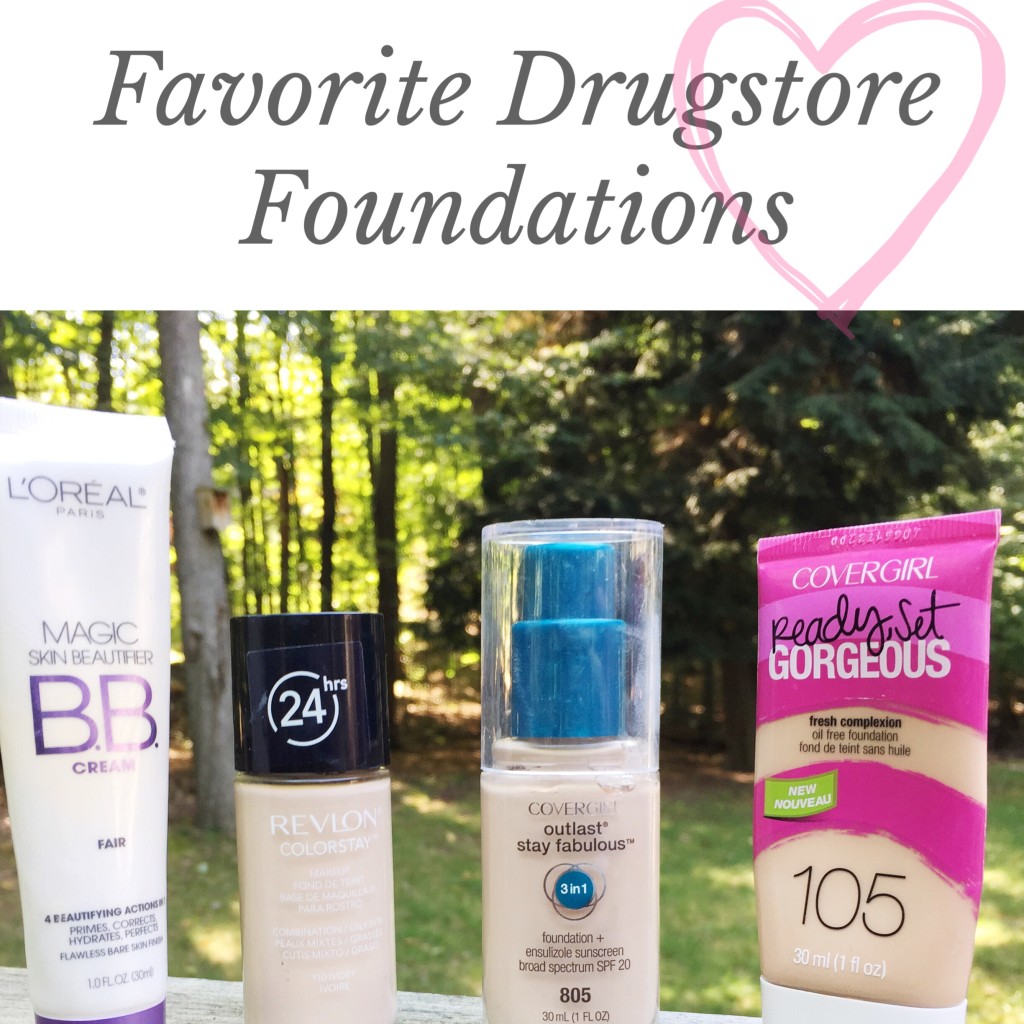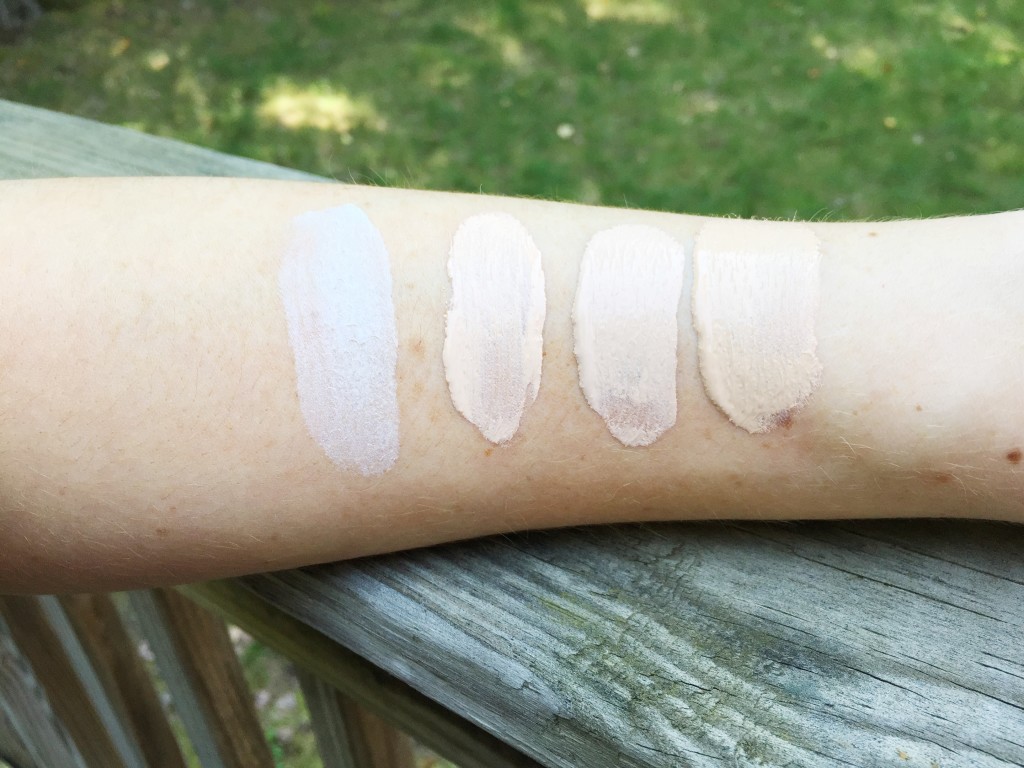 L'ORÉAL MAGIC SKIN BEAUTIFIER BB CREAM 
This made me so nervous at first because it says "hydrates" but I find that it works beautifully with my oily/combo skin. I love this for days when I want to wear barely anything on my face, or when I'm in a hurry. It comes out white, but blends to a beautiful perfect skintone match. I like to apply this with my finger or with a regular foundation brush like the Sigma F60. This one costs about $10.
REVLON COLORSTAY MAKEUP COMBINATION/OILY 
This is the drugstore version of my absolute FAVORITE foundation the Esteé Lauder Double Wear. I do find that this doesn't wear quite as long, but it's very very longwearing (not the 24 hours it claims!) and keeps me matte. This one is about $12. Has anyone tried the "Whipped" version of this? I want to! I like to apply this using my Sigma F60.
COVERGIRL OUTLAST STAY FABULOUS 3 in 1 FOUNDATION
People were RAVING about this about 2 years ago when it came out and I just didn't get it…until I tried using this with my Beauty Blender sponge! This looks gorgeous and has buildable, medium to full coverage. I really love this! I do not use the "3 in 1" claims…I still wear a primer and a concealer with this. This one also costs about $12 at most drugstores.
COVERGIRL READY SET GORGEOUS FRESH COMPLEXION FOUNDATION
When this came out I was unimpressed because I thought the packaging was cheap looking but now I actually love the packaging because you can get every bit out. This foundation is FLAWLESS!! And crazy cheap at $6-8 at Ulta and most drugstores. I find this very easy to blend and it does last all day. I would say it's a very nautral matte finish, and it is very full coverage.I like to apply this with my hands and then follow up with a foundation brush, usually a stippling one like the Sigma F60.
What foundation do you wear? Let me know in the comments!! Have a wonderful weekend! You can see what we are up to on our Daily Vlog channel.