Hi there! Happy Monday!
Thank you for being here! I hope that you had a wonderful Mother's Day weekend : )
Today I am going to be talking about the Chocolate Bar palette from Too Faced just like I did last week with the Tarte Amazonian Clay Full Coverage Foundation.
TOO FACED CHOCOLATE BAR PALETTE: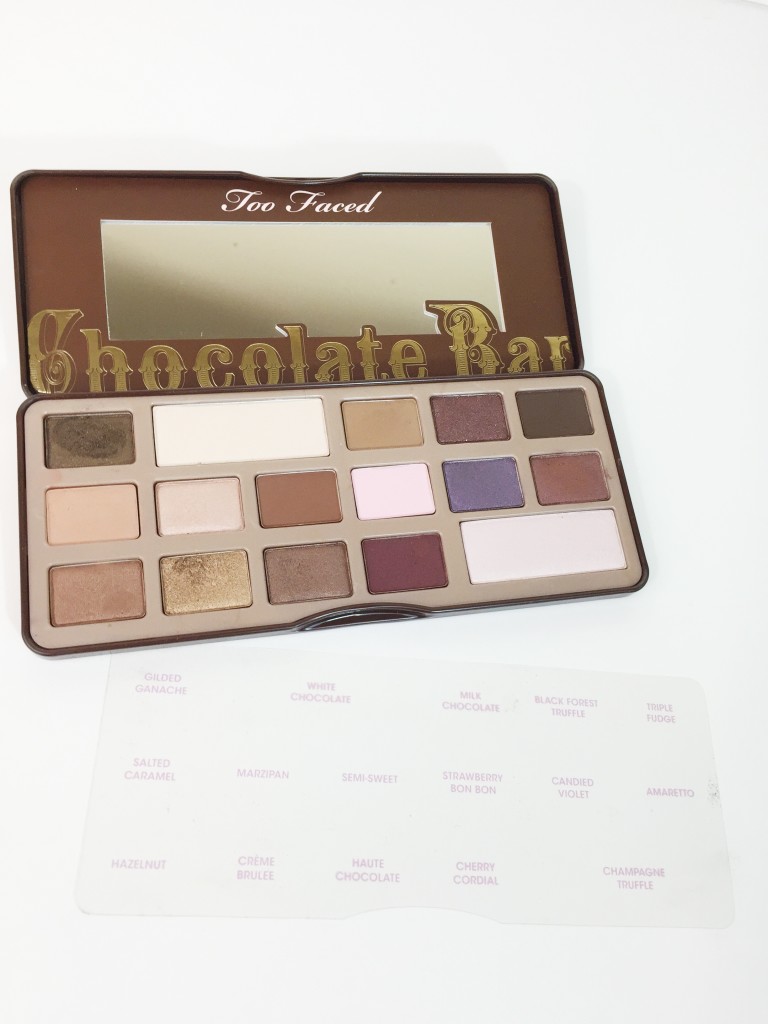 First Impression:
I am swooning over this!!! Even though I've seen it swatched so many times, and swatched it myself at Sephora, having it in my hands at home is different!! And it smells amazing! Just like chocolate! I love that this has actual cocoa in it. My one inital complaint is that the names of the shadows are only on the plastic insert and not on the palette itself.
Review:
These shades are all soft and buttery! I didn't experience flaking or even much fallout when applying some of the sparkly shades, which I thought was impresive. I love Too Faced eye shadows and this palette is no different. I found these easy to blend, and they wore without creasing or fading all day. And does the cocoa powder really improve memory and have healing properties? I'm not sure, but it sure smells amazing!! I think I'll get a lot of use out of this and can't wait to come up with some fun looks! If you'd like a tutorial using this, please comment here! I would love to do one on my YouTube channel : )
Thank you again for spending some of your day reading my blog! I appreciate you all!