Hi there! Happy Monday!
Thank you for being here! I hope that you had a fantastic weekend! I had a great birthday weekend starting on my birthday when Hailey and my mom made me my favorite cake, Rainbow Chip, and my mother in-law helped Hailey pick out a balloon and flowers for me. Hailey's sweet excitement made my birthday so much fun : ) Stephan made sure to have sweet little surprises up his sleeve, and we had our first date since having Logan!
I love St. Patrick's Day and even though I don't celebrate *quite* as enthusiastically as I did in college, I still like to do a little something to celebrate my Irish roots! I have made a couple different variations of this beer bread recipe, but this is my favorite simply because the ONLY ingredient I had to buy was the Guiness, everything else most people have on hand. You also need a bread pan, but can pick one up for a few dollars at Target or most grocery stores.
Irish Beer Bread:
Ingredients: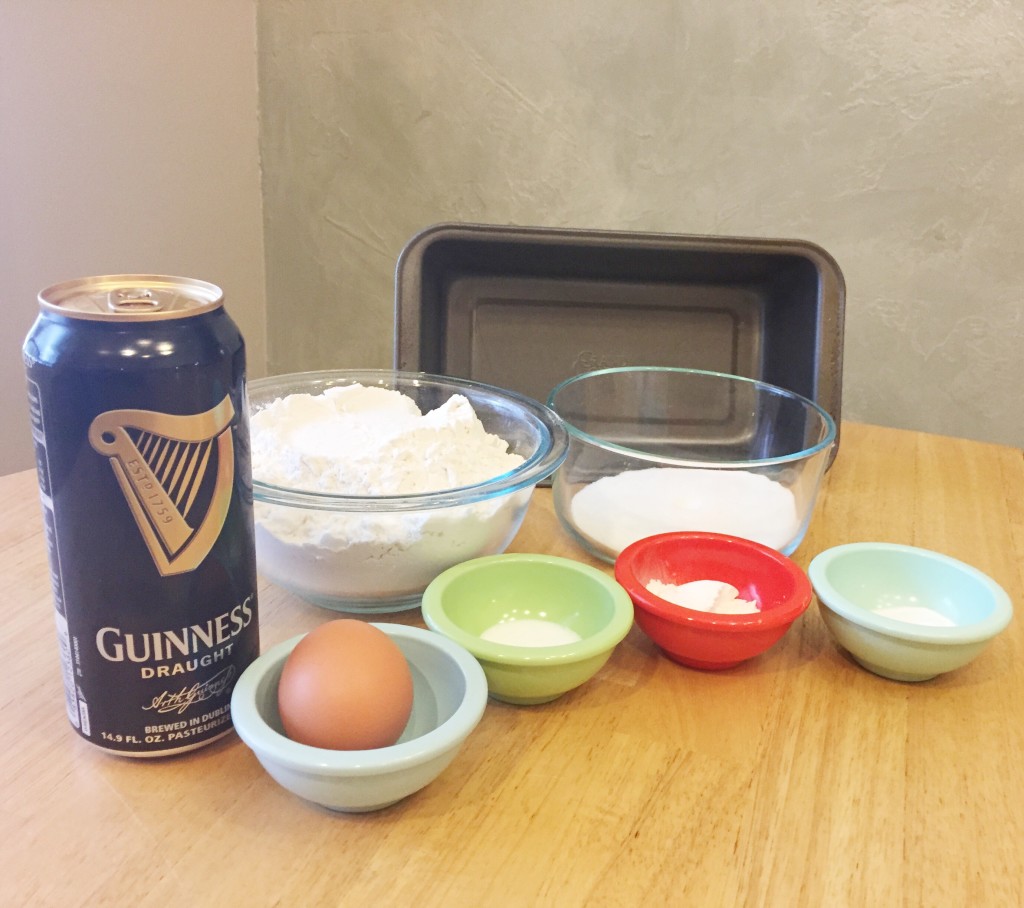 3 cups of all-purpose flour
1 cup of sugar
1 tablespoon of baking powder
1 teaspoon of salt
1 teaspoon of baking soda
1 egg
11.5 oz of Guinness beer (one bottle or measure out if using a larger can like I did)
Directions:
Preheat your oven to 350 degrees. In a large mixing bowl mix all of the dry ingredients with a wire whisk. Next, mix the egg and beer in using a large spoon. I mixed this by hand, it is a thick dough, so use your muscles ; ) Spray a 9×5 bread pan with cooking spray and pour in your dough. Bake your bread for 40-50 minutes until the top of your loaf is brown. Remember to keep in mind that you are using a dark beer, so the bread will be darker also. This bread is awesome and surprisingly a tad sweet.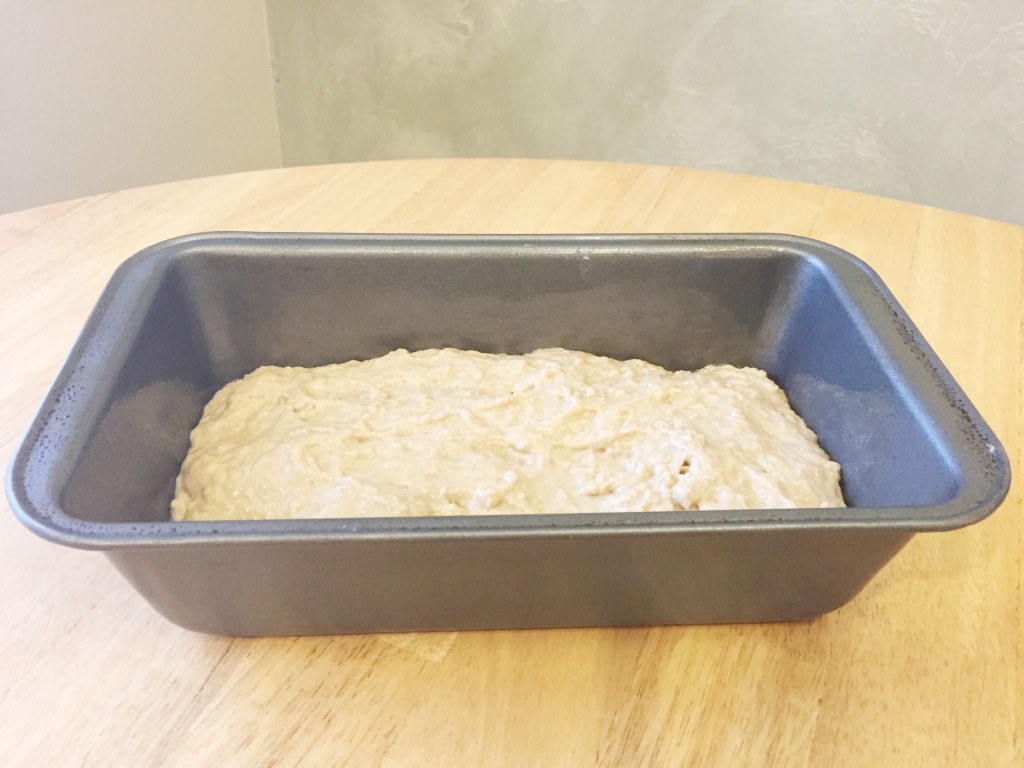 As always, thank you so much for reading!! XO